Stoptober – Everything You Need To Know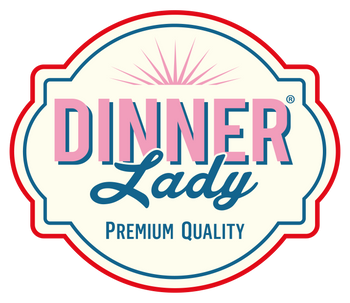 Stoptober is a Nationwide campaign to encourage smokers to stop smoking. Looking for help to stop? Vape Dinner Lady is one of the leading manufacturer of vaping devices and supplier of award-winning flavours in the U.K. Stoptober is the perfect occasion to challenge yourself.
 History Of Stoptober
Stoptober was introduced and launched by the British Government and the National Health Service in 2012. Already taken up by close to 1.5 million people since the first campaign. Stoptober encourages smokers to give smoking and addiction to tobacco in a positive way during October month.
If you would like to swap to an E-Cigarette, you can visit our online store and find a vaping device for you. We have many different types of devices like pen, pod and Box mods. We also sell a variety of device brands for example Uwell, Geekvape and Vaporesso to name a few.
To start vaping we recommend a Disposable Vaping device as they are straight forward with no variables and do not require any prior knowledge about vaping. Our Disposables are pre-filled with 20mg Dinner Lady E-Liquid.
History of Stoptober campaigns started in October 2012 with the aim of encouraging people to take the challenge of being smoke-free for 28 days. Campaigns emphasising "harms" were well established, but Stoptober emphasised "hope".
Why 28 days? Scott Crosby (Tobacco Control Program Manager at Public Health England) said that "Quitting smoking will not only immediately improve your physical health but also your bank balance. Research shows that if you can make it to 28 days smoke-free then you are 5-times more likely to quit for good." This shows that smokers achieving 28 days of abstinence are typically five times more likely to become permanent ex-smokers and recover from the worst of the cravings and withdrawal symptoms.
Why Should I Take Part In Stoptober?
There are lots of good reasons to join the Stoptober campaign and challenge yourself to give up smoking. First is that smoking is very harmful to your health and the people around you. It's also bad for the environment due to that time frame cigarettes take to decompose. We understand that stopping smoking is tough, especially without support.
Don't worry, Stoptober is a campaign where plenty of support and encouragement is available to you and helps you stop smoking. With that support, you are up to four times as likely to stop smoking permanently.
Some Frequently Asked Questions About Stoptober
What is the purpose of Stoptober?
Stoptober is a very big national campaign to encourage smokers to stop for 28 days in October and to stop smoking permanently.
How many people stop with Stoptober?
Majorly lots of people in this campaign. As per statistics, around 20% of people attempt to stop smoking. However, only 8-10% of smokers were able to stop with Stoptober after four weeks.
How long has Stoptober been running?
Stoptober has been running for 10 years. It effectively drives a sizeable proportion of smokers to make an attempt to stop.
Final Thoughts
The Stoptober campaign helps smokers to try to give up smoking and encourages each other to recover from the worst of the cravings and withdrawal symptoms. Vape Dinner Lady is a well-known name in the field of vaping. We've vaping devices suitable for everyone's needs and styles with amazing flavours.