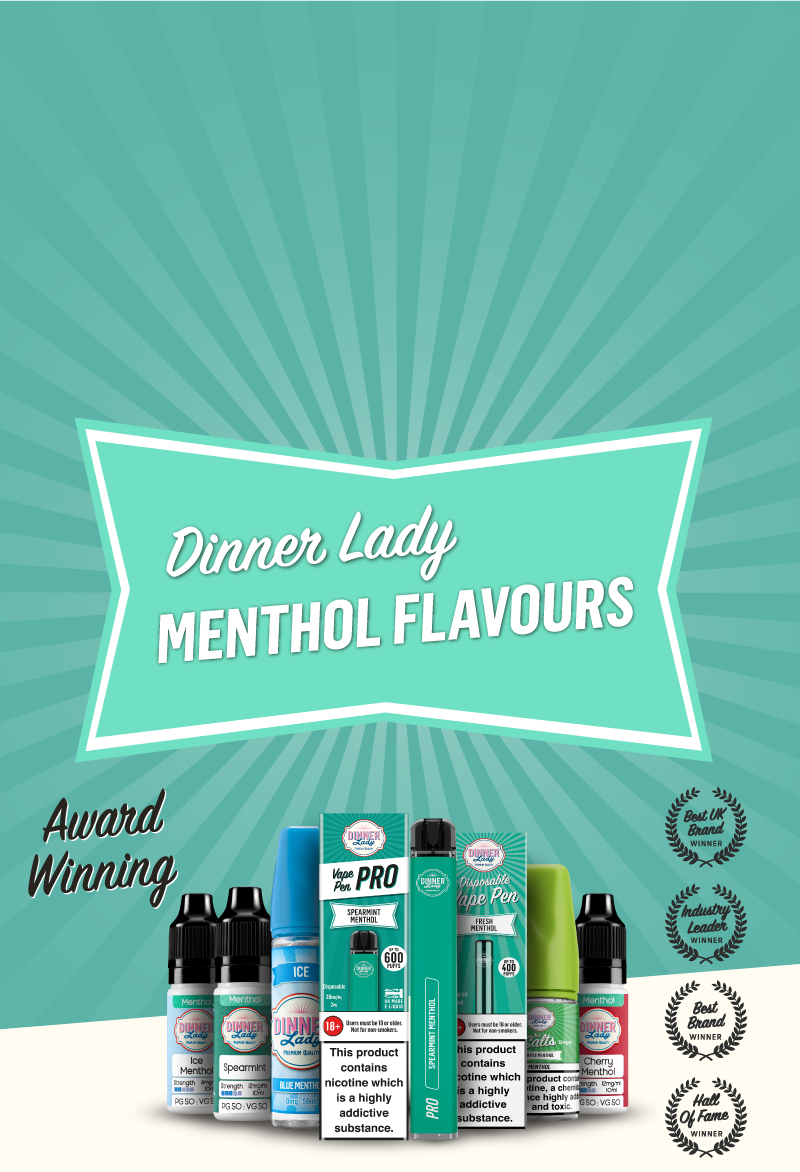 best selling menthol range
Dinner lady has an extended menthol range of products to offer existing menthol tobacco smokers a large choice of alternative flavours. With 1 in 4 tobacco smokers choosing a menthol flavour and the change in law banning menthol tobacco, it is more important than ever to offer customers a menthol vaping range.
The Menthol range of flavours include a mix of traditional products such as ice and fresh menthol as well as flavoured choices like cherry and blue menthol. This ensures there is a perfect flavour for every customer and maximise the potential and addressable audience of the range.
50:50 10ML
Availability: UK,

Available in five Menthol flavours, Dinner Lady's 50:50 e-liquid formulation is a great starter liquid for those new to vaping or looking to make the switch. Sold in 10ml TPD compliant bottles, Dinner Lady's 50:50 e-liquids meet all UK and EU nicotine, vaping and safety requirements.

Nicotine strengths: 3mg / 6mg / 12mg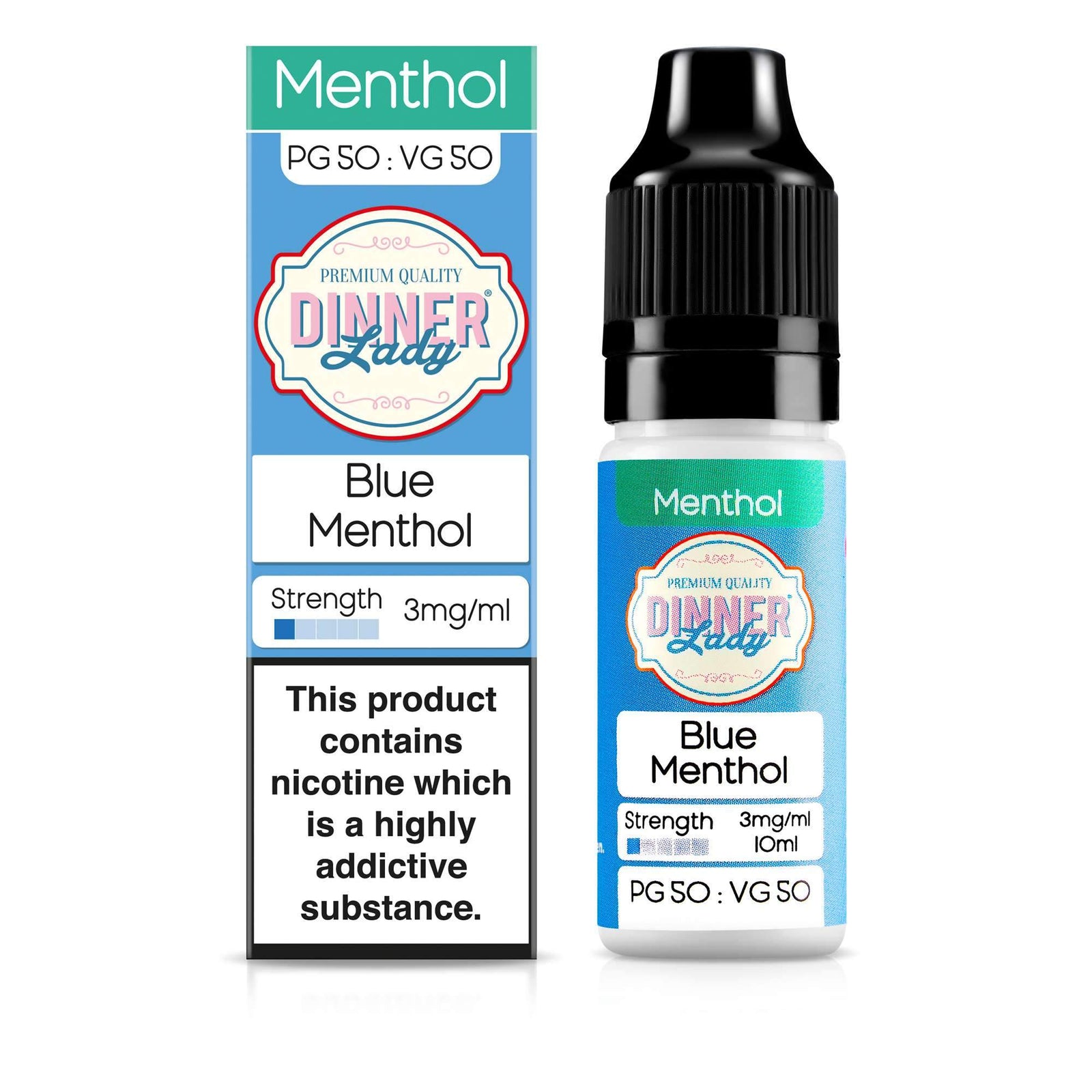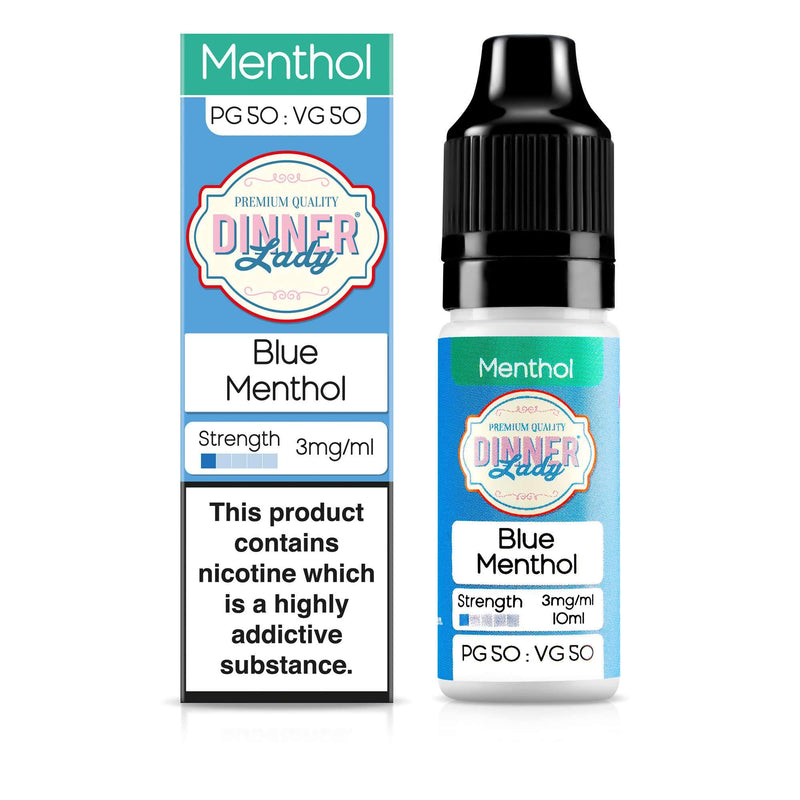 Blue Menthol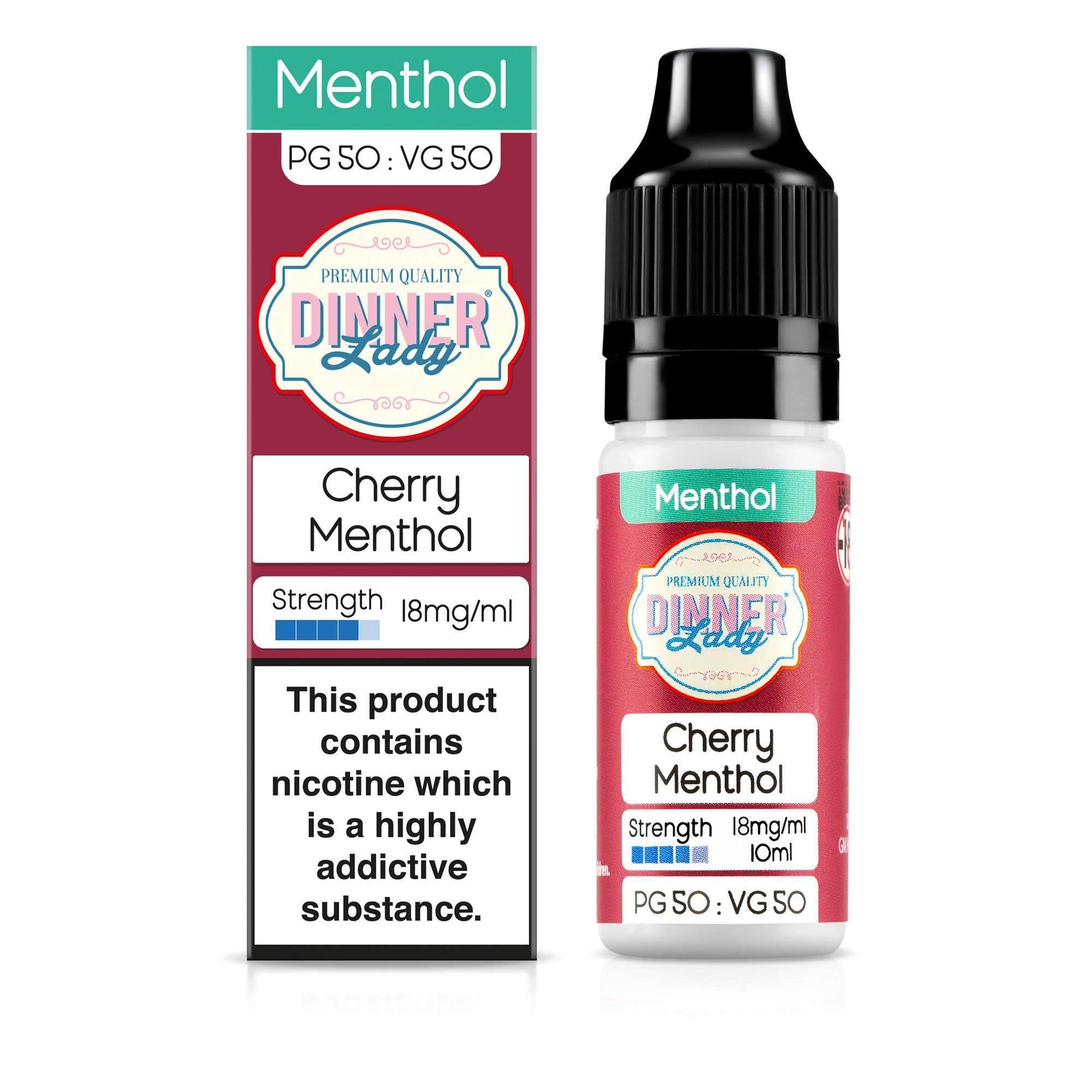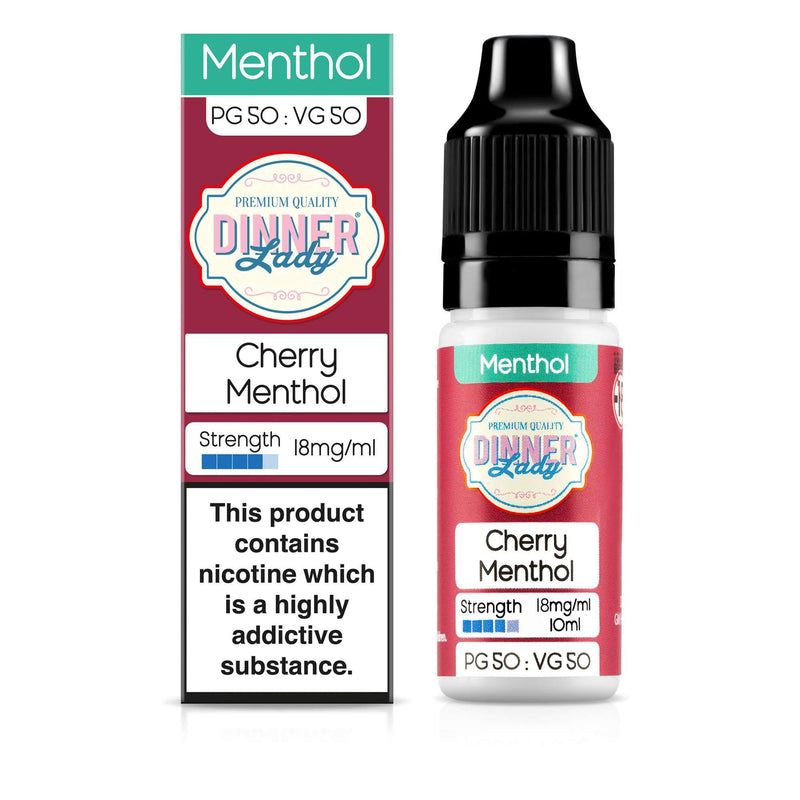 Cherry Menthol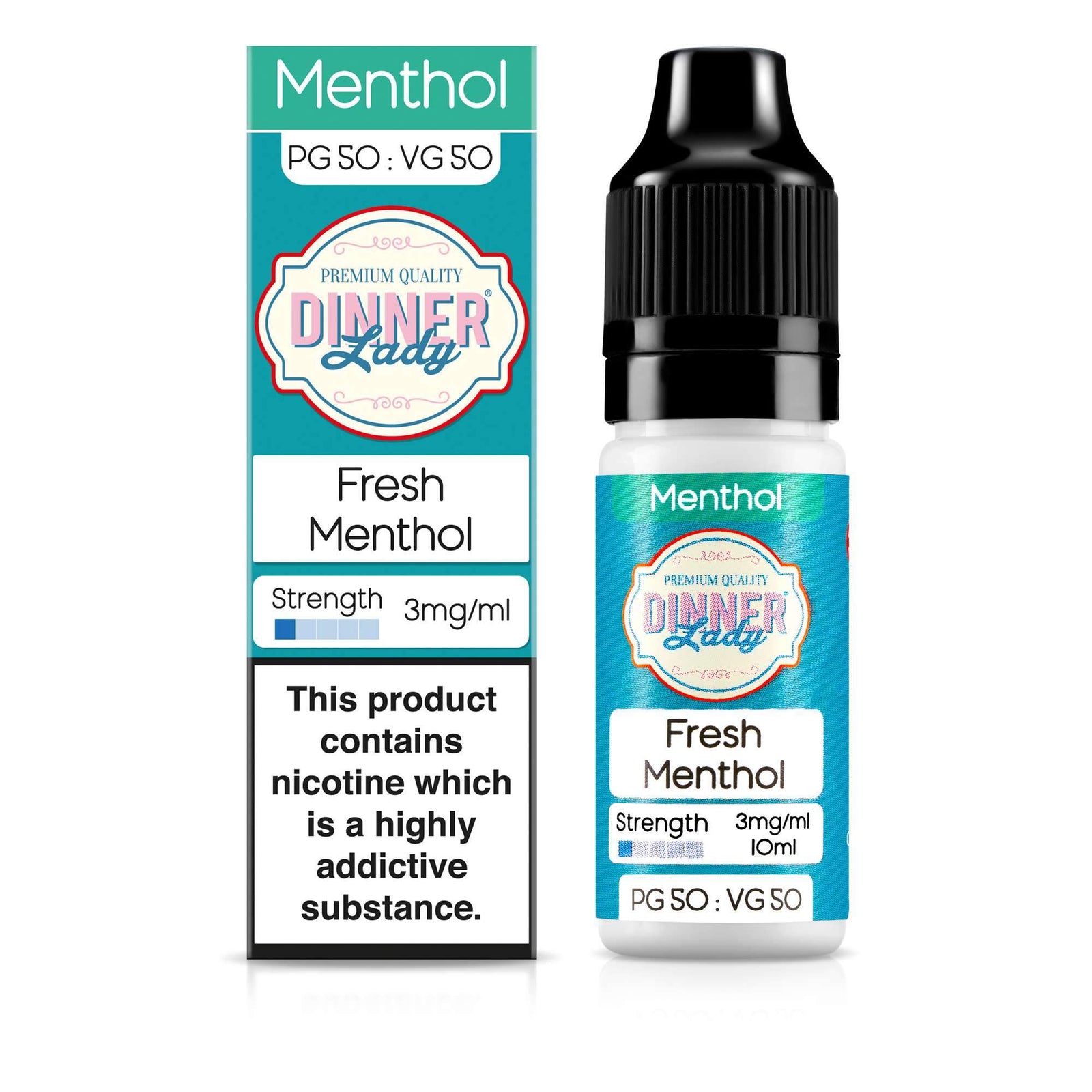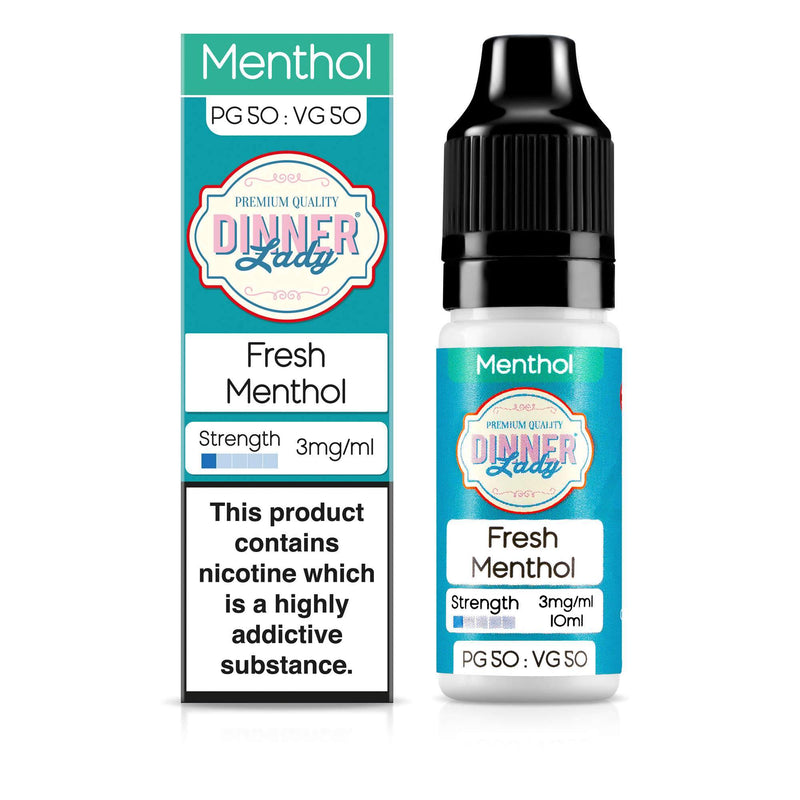 Fresh Menthol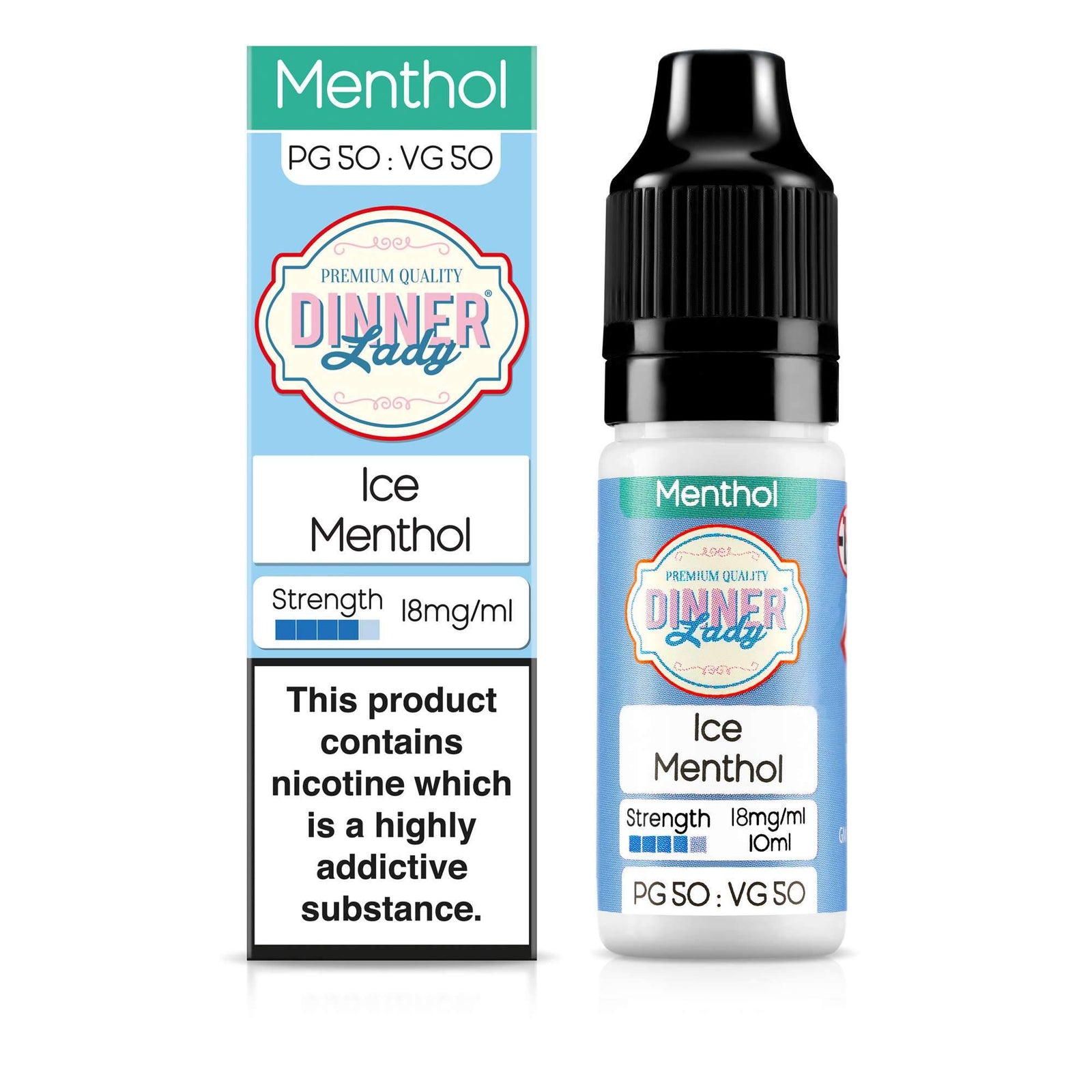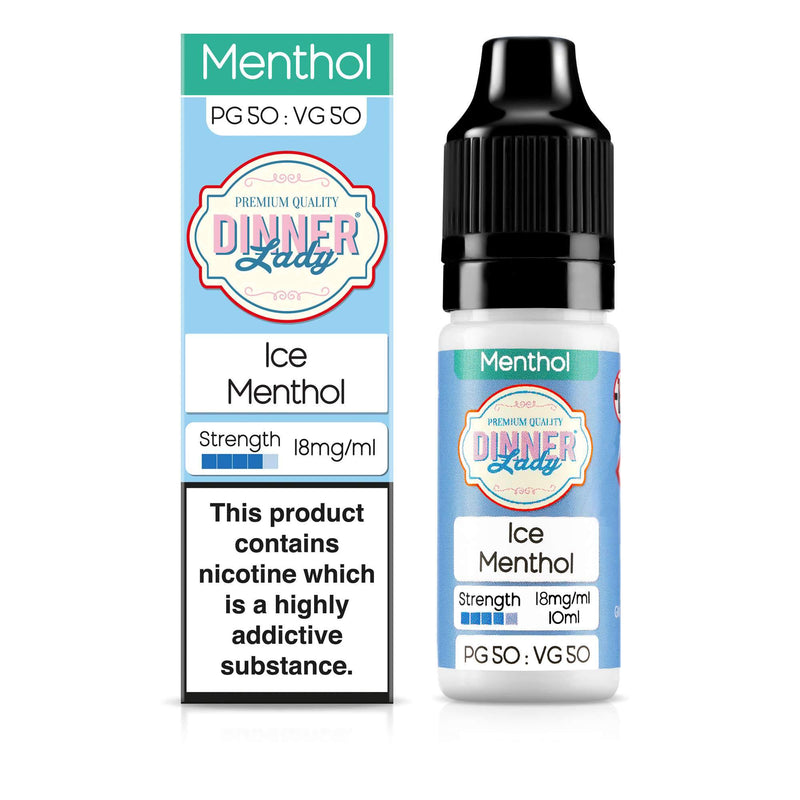 Ice Menthol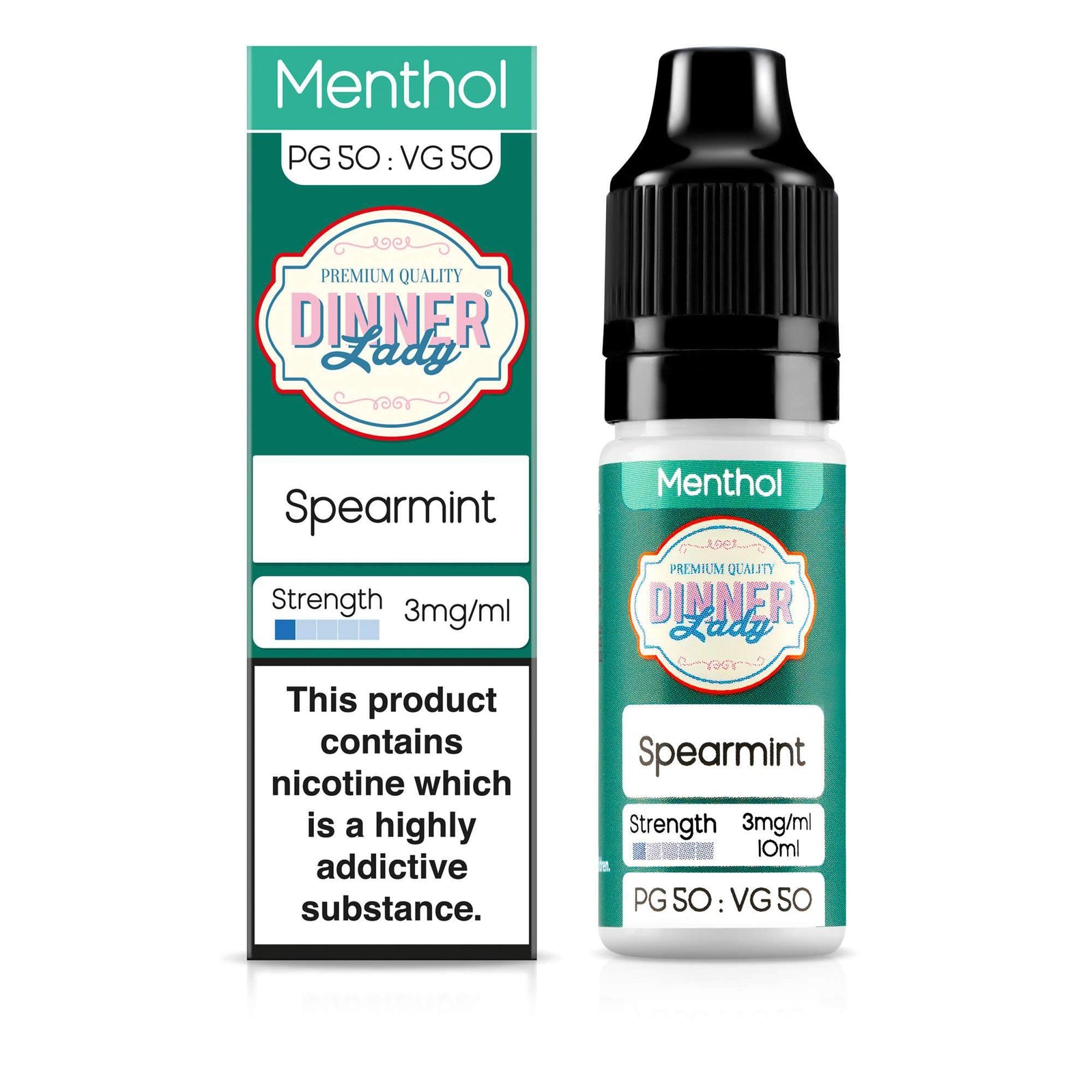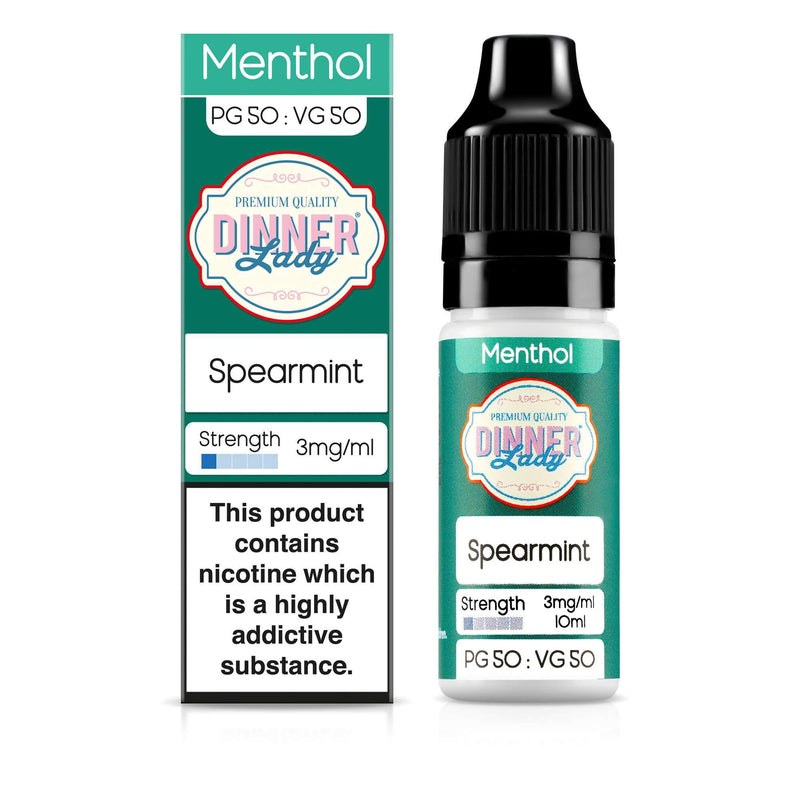 Spearmint
---
salt nic 10ml
Availability: UK,

50:50 Salt Nic 10ml composition utilises Nicotine Salts which deliver nicotine to the suystem more rapidly making these the perfect e-liquid for heavy smokers or those who have been unable to qui using existing solutions.

Available in 10mg and 20mg nicotine strengths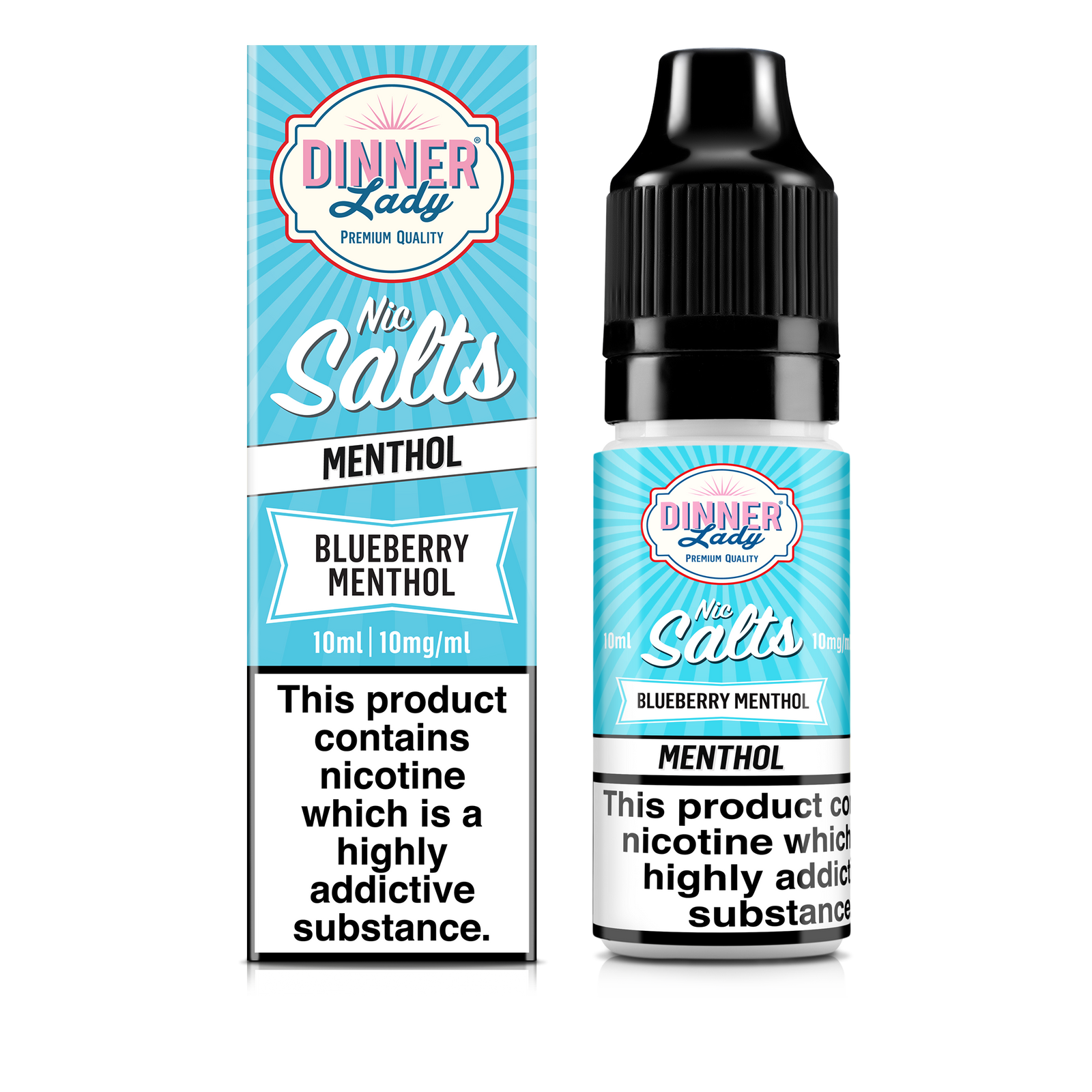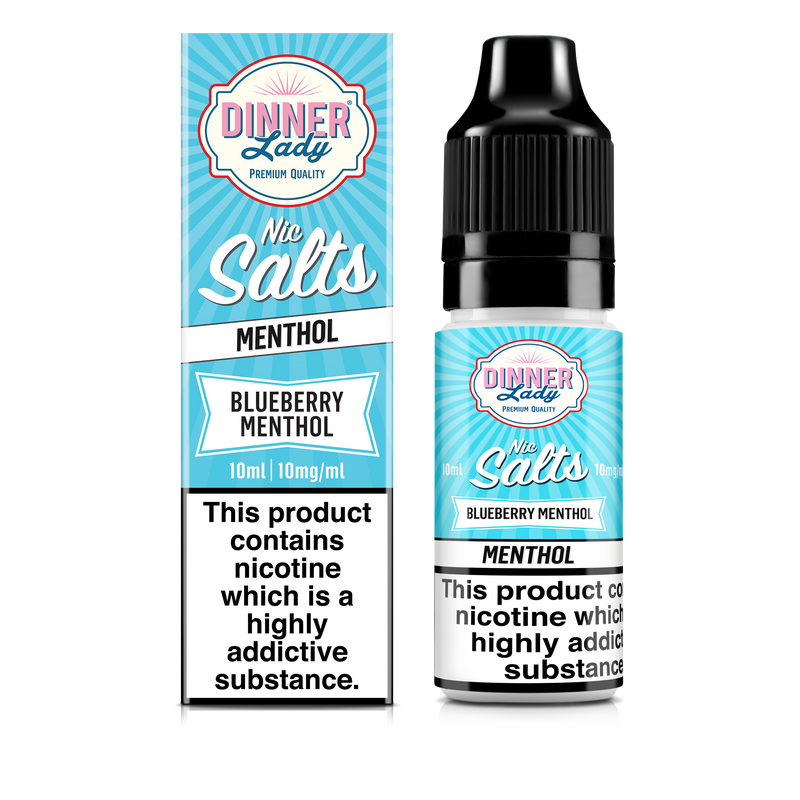 Blueberry Menthol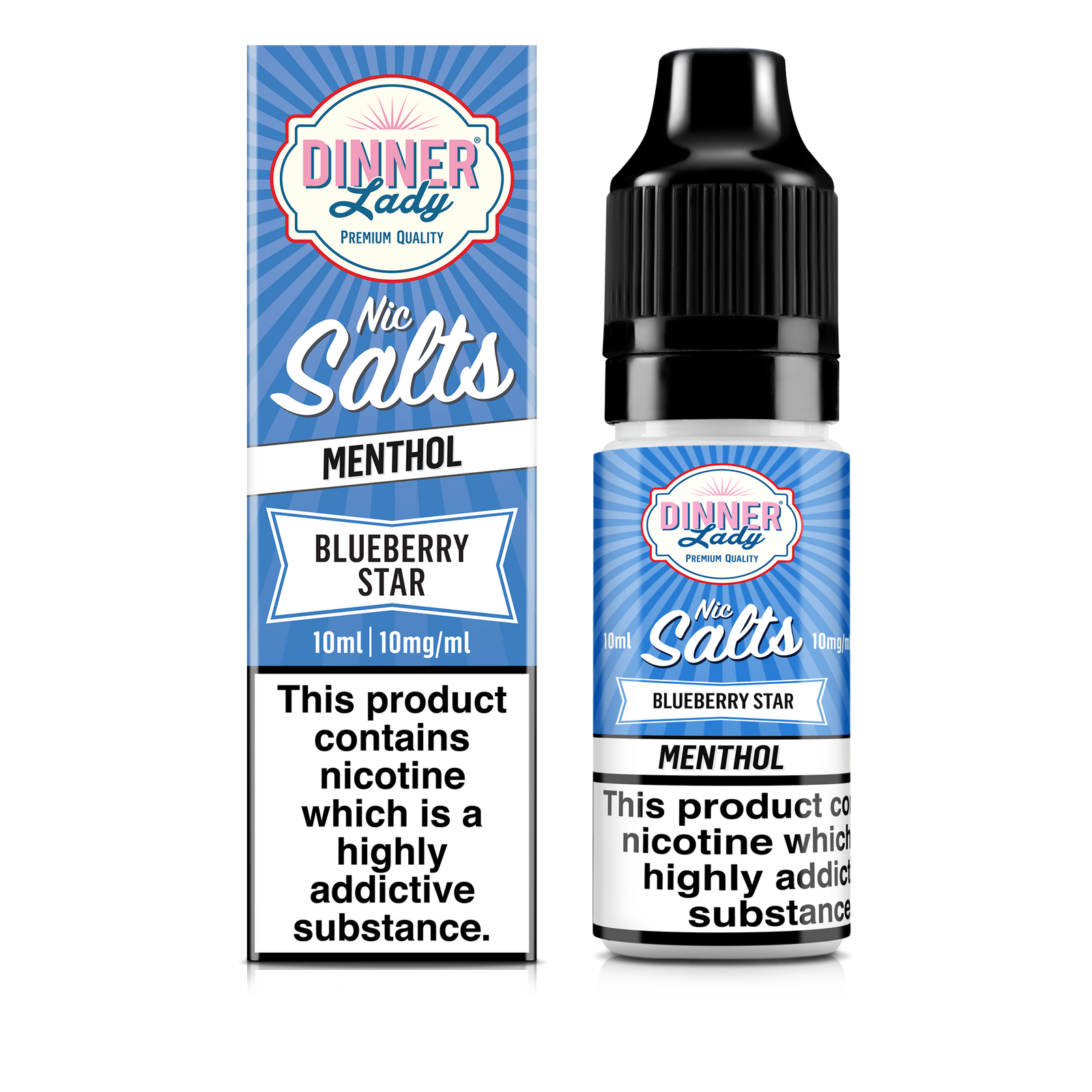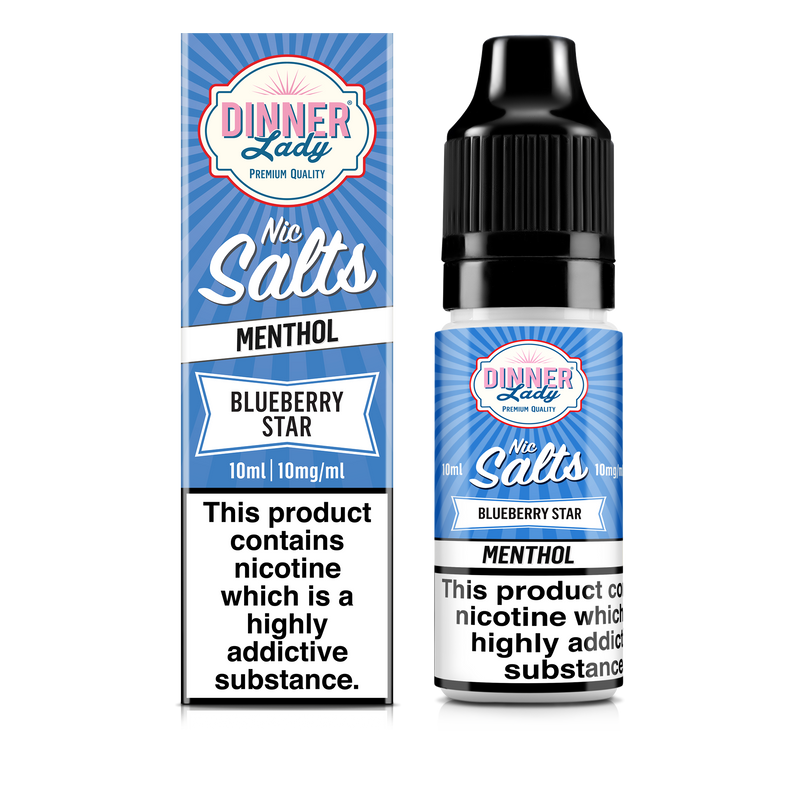 Blueberry Star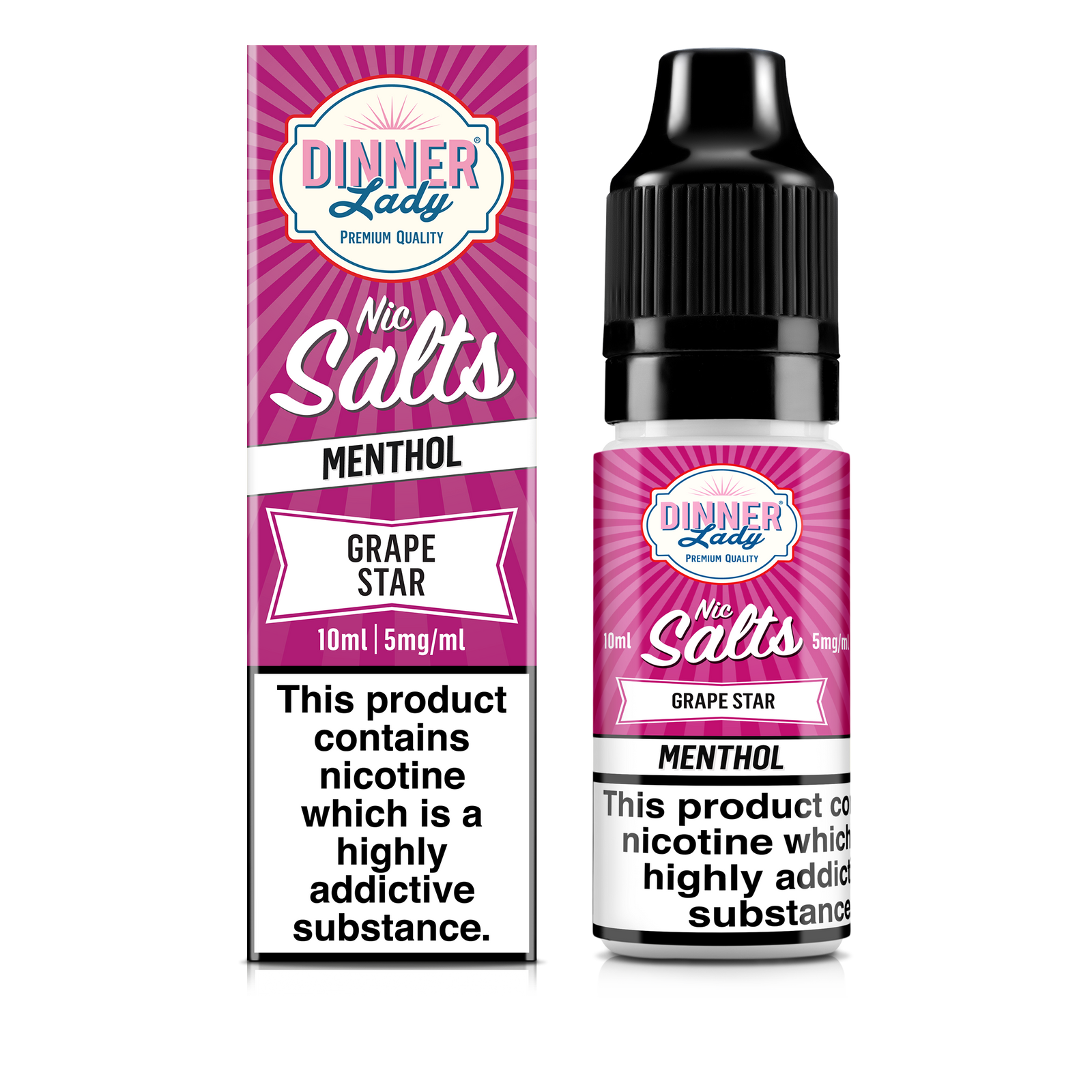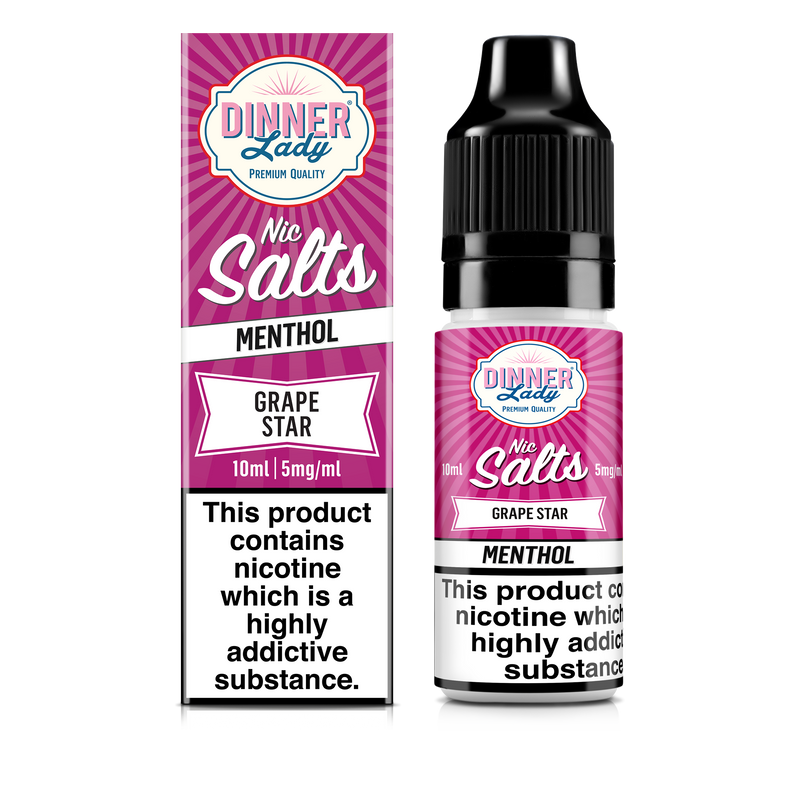 Grape Star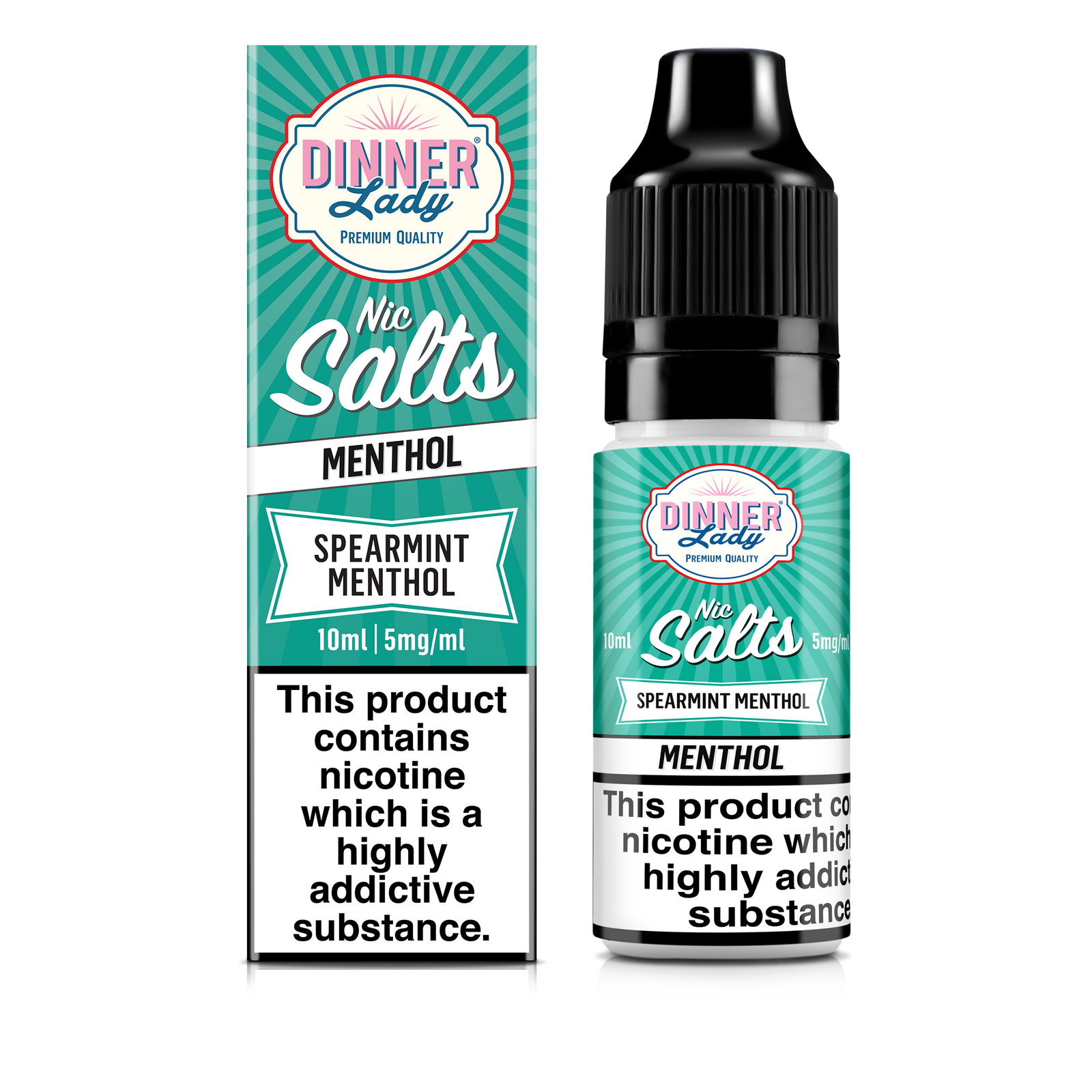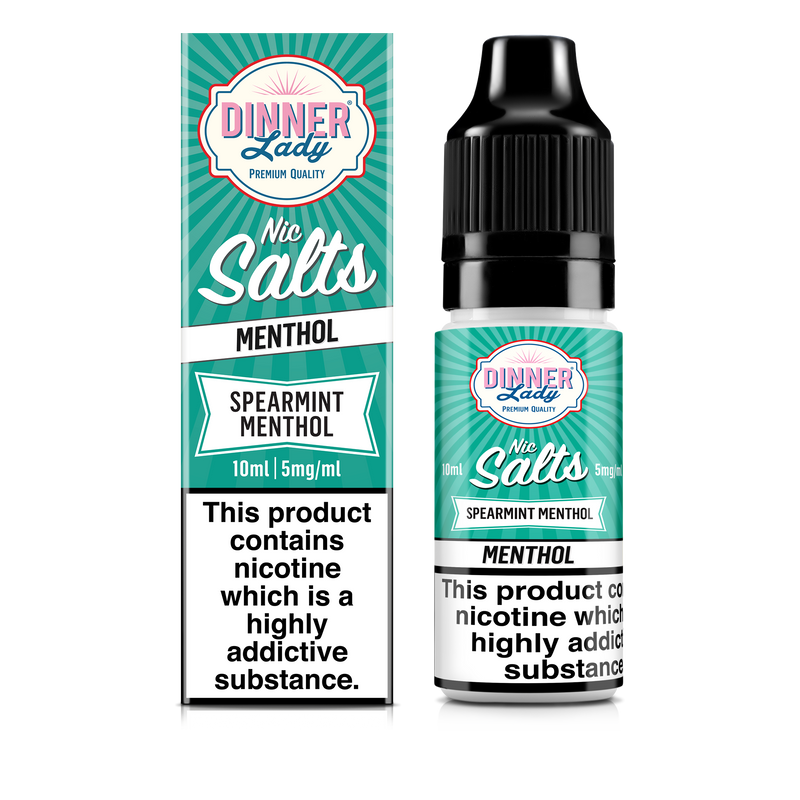 Spearmint Menthol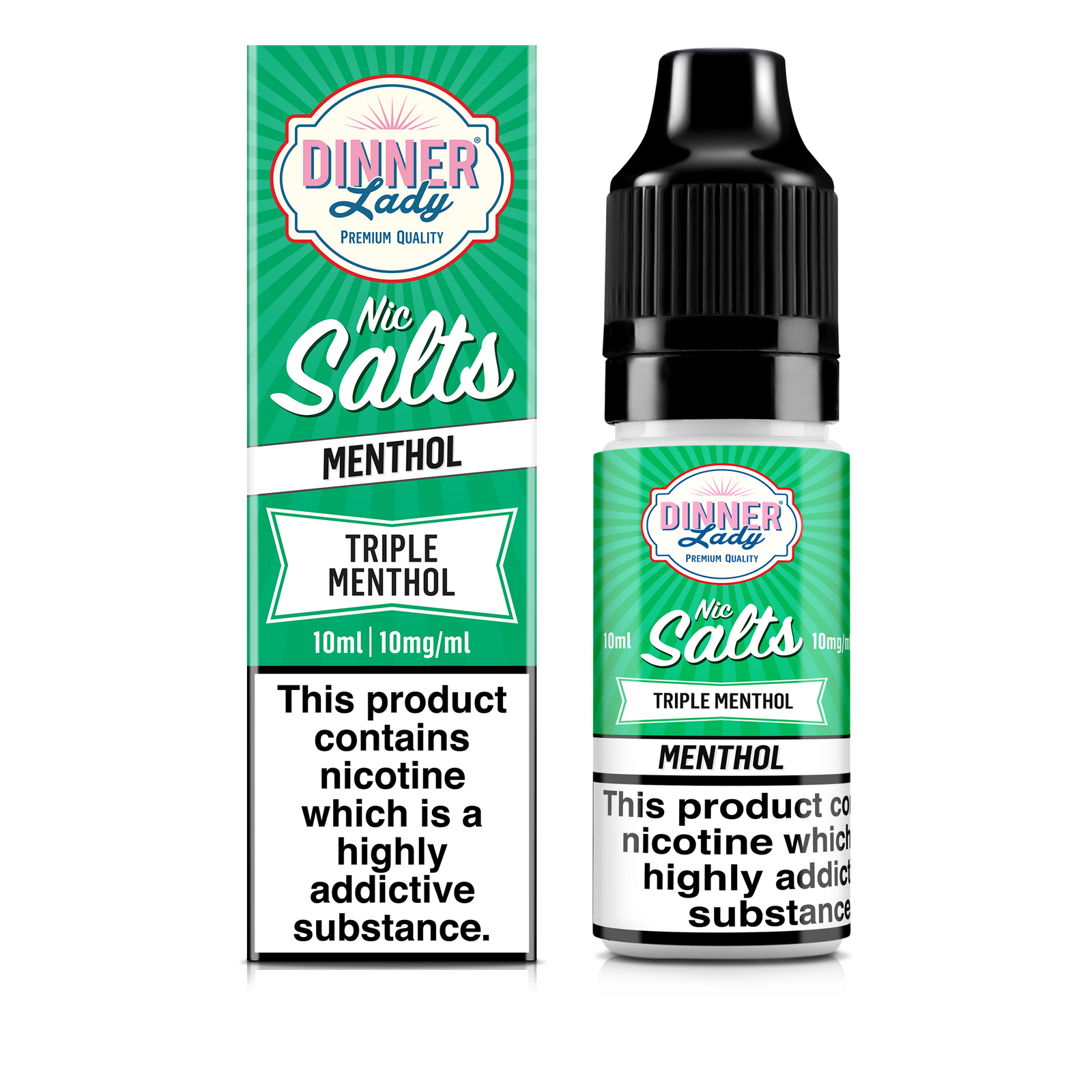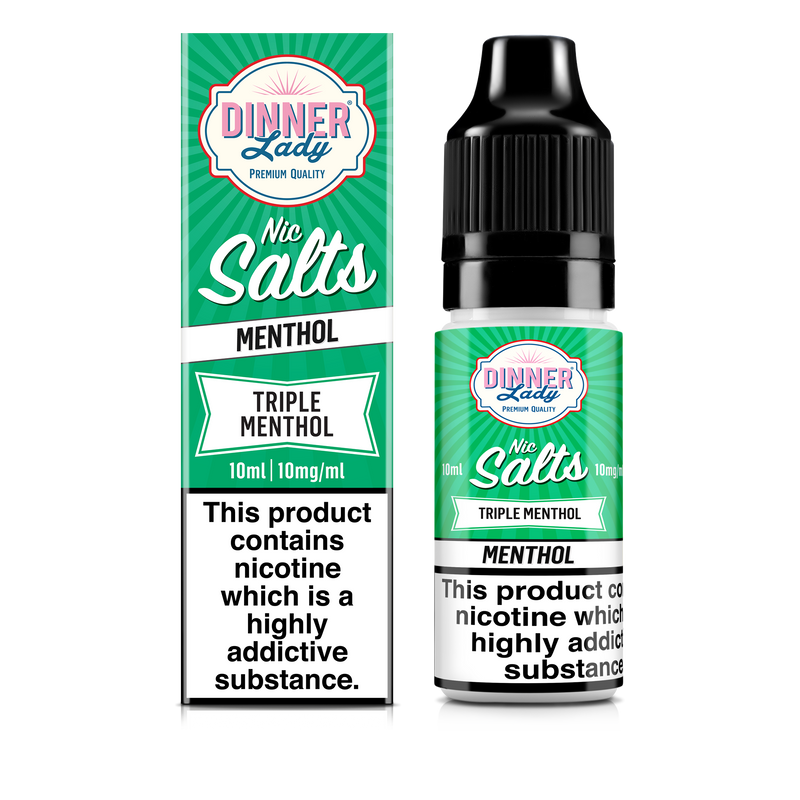 Triple Menthol
---
30:70 SHORTFILL 50ML
Availability: UK & EU.

Containing 50ml of Dinner Lady's best-selling Blue Menthol flavour in a high VG formulation for impressive cloud and flavour production, 30:70 e-liquids are popular with cloud chasers. Containing 50ml e-liquid within a 60ml bottle, Shortfills are nicotine free and allow vapers to add a 10ml Nicotine Shot for 60ml e-liquid with a 3mg nicotine strength.

Nicotine strengths: 0mg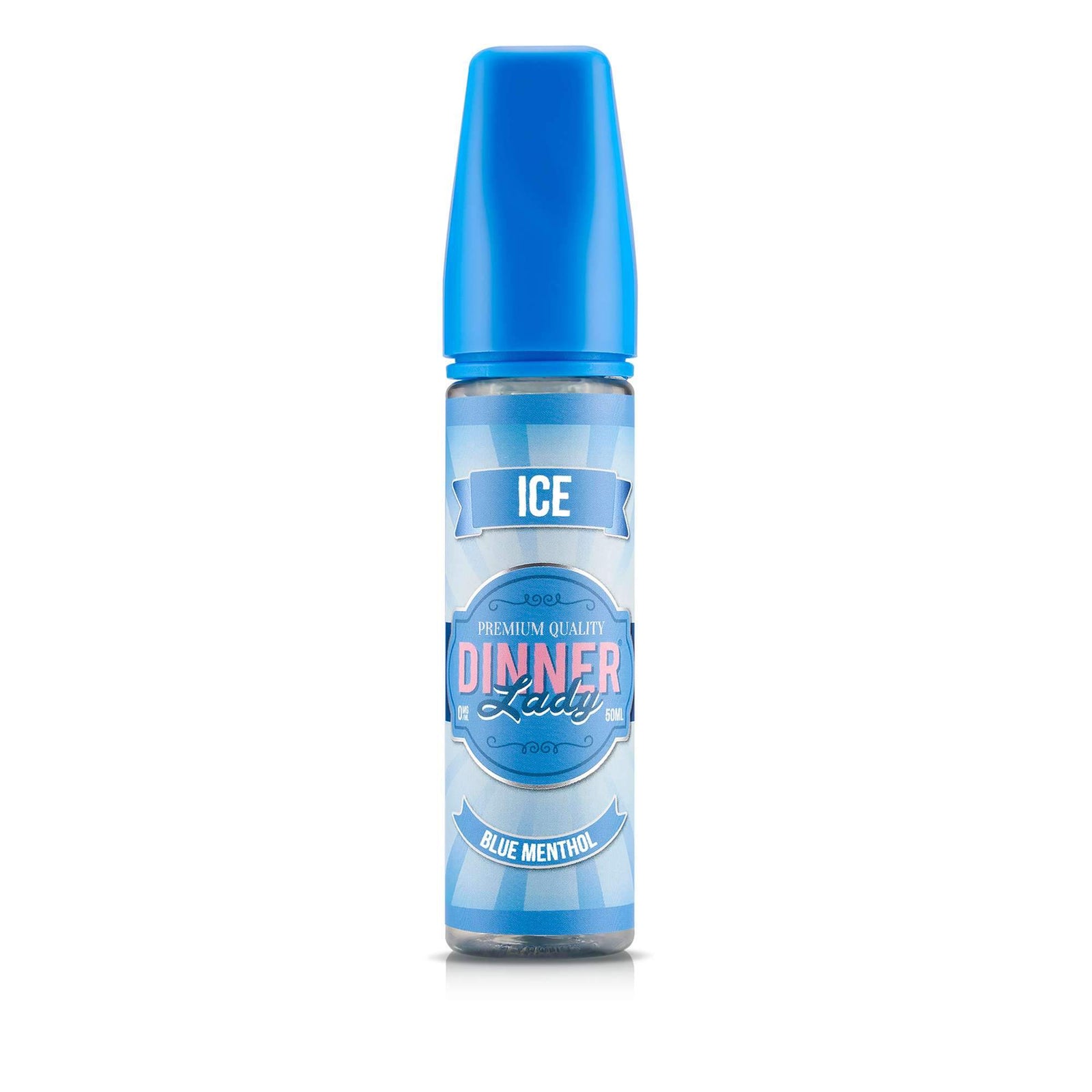 Blue Menthol
---
CONCENTRATE 30ml
Availability: UK and EU.

Made from 100% propylene glycol (PG), a thin and odourless liquid packed full of Dinner Lady's most popular flavours. Providing a great base flavour, Concentrates are ideal for more experienced vapers who prefer to create their own DIY e-liquid combinations.

Nicotine strengths: 0mg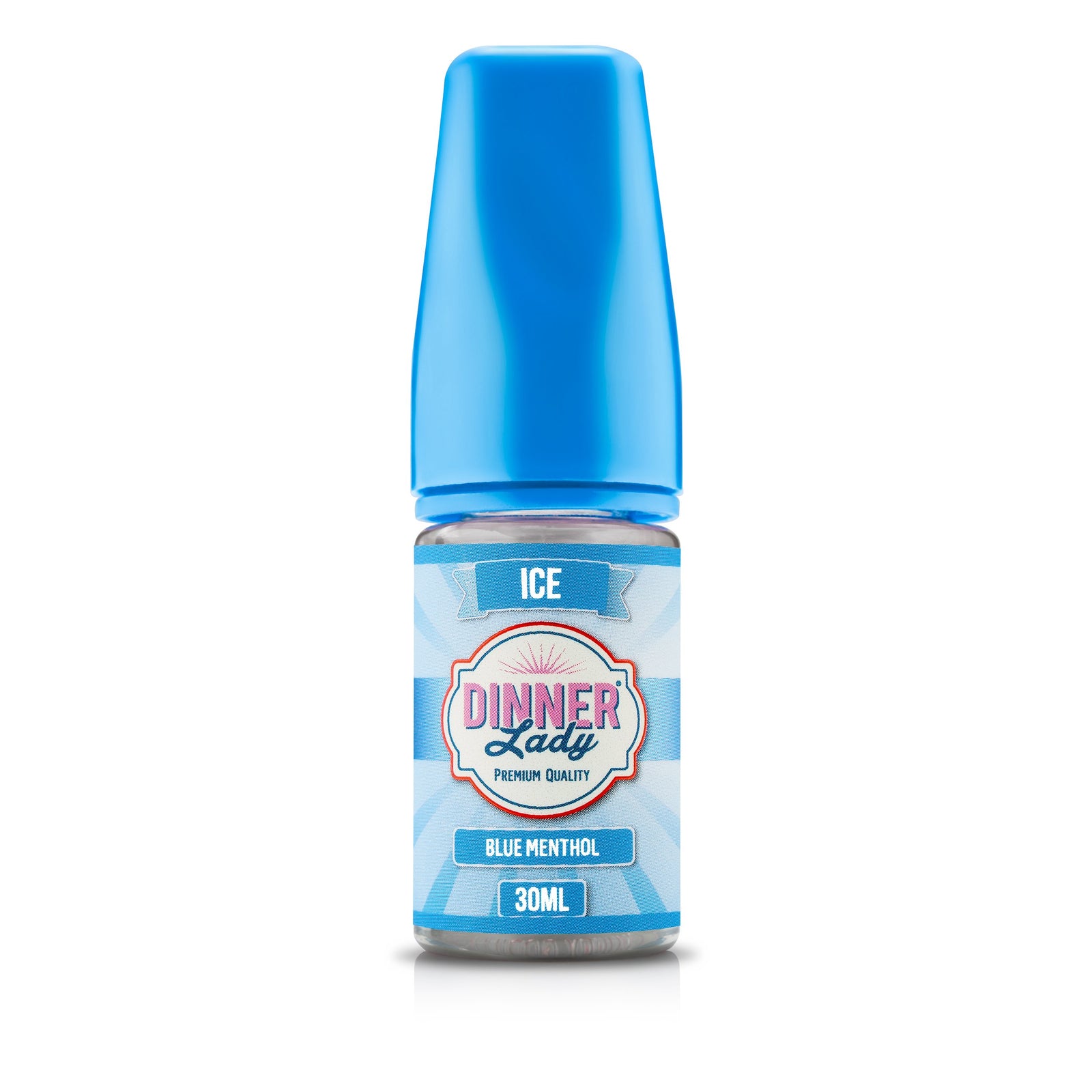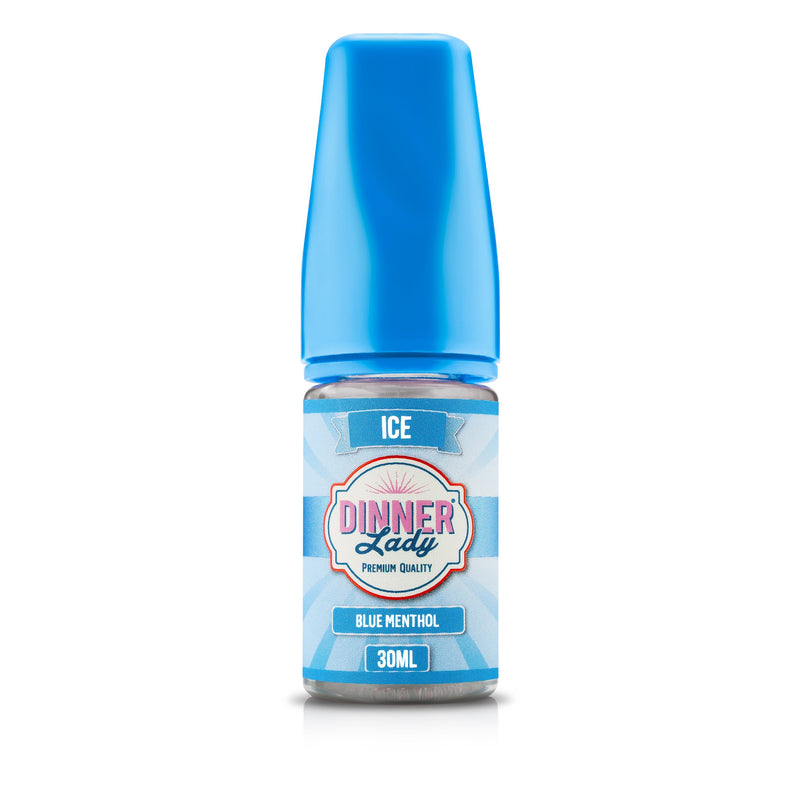 Blue Menthol