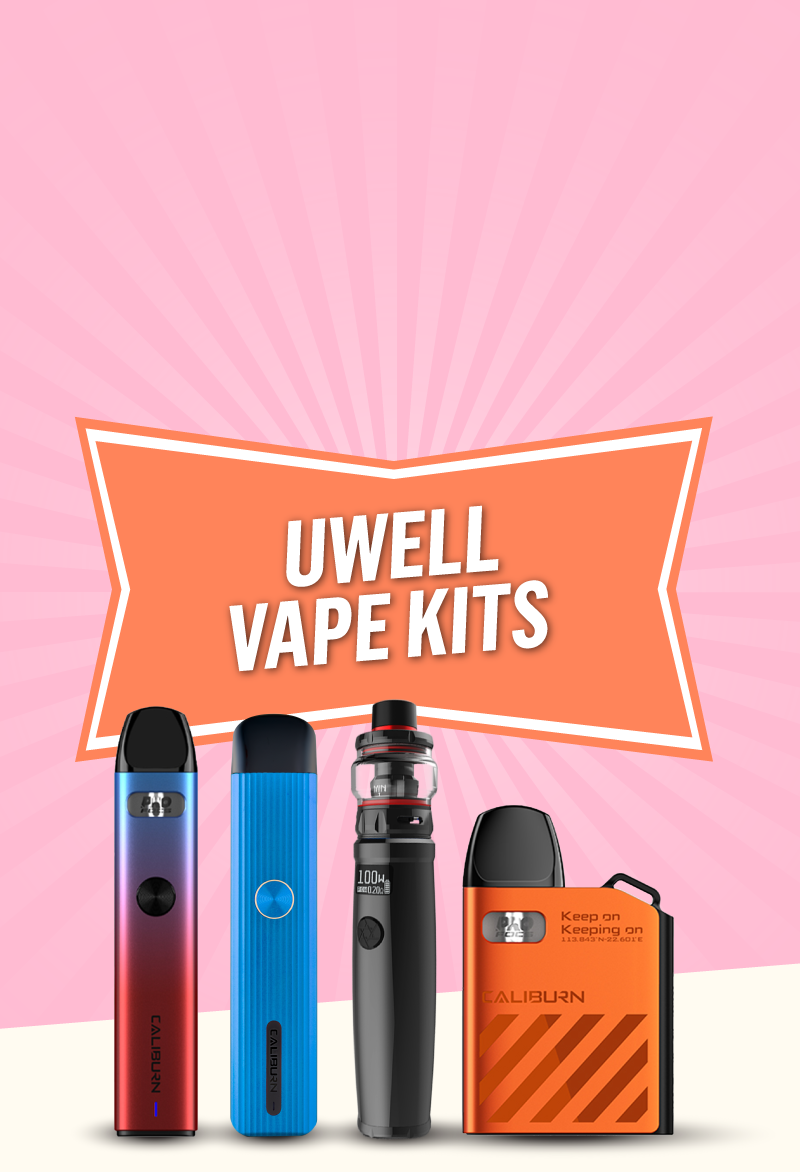 About UWELL
Designed with style, created with power, Uwell is a leading brand within the vaping industry and is widely considered to be a trend-setter in the e-cigarette department since its launch in 2015.

Uwell established their name as a manufacturer of subtanks, but in the UK have become better known for their range of the Uwell Caliburn pod-style vape devices, a refillable pod-based system that focuses upon ease of use and rich flavour.

Placing strong emphasis on research, development and high quality materials, Uwell produce some of the best and most sought after vape kits on the market. Well regarded for their excellent customer service and top notch quality, Uwell pride themselves on going the extra distance to ensure customers receive the best possible vaping experience.

The first to create plug-pull coil technology for easy and convenient maintenance as well as the world's first self-cleaning technology to minimise condensation and reduce the risk of leaking, Uwell are at the forefront of innovation and design.

The Uwell Caliburn features an integrated 520mAh battery with an LED battery indicator which delivers 11w and should last throughout the day. The aluminium alloy of the Caliburn feels well-built and robust. The Caliburn features a dual-fire function, it can be activated both by inhaling or by pressing the activation button.

Uwell pods are available in packs of 4, the pods have a gold-plated connection and snap into place magnetically.
What type of device is best for me?
Uwell Pens - Pens like the Uwell Nunchaku 2 are great for convenience and for sub-ohm vaping. With impressive cloud production, especially for such a small device, the Nunchaku 2
is a vape mod you won't want to miss out on.

Uwell Pods – Pods like the Uwell Caliburn G and Caliburn Koko Prime are convenient and easy to use while on the go. Like pen devices, pods provide a similar sensation to smoking a traditional cigarette and are best suited to Nicotine Salts or 50:50 e-liquids. As pods often integrate coils within replaceable pods, Pod devices promise ease of use and easy maintenance.