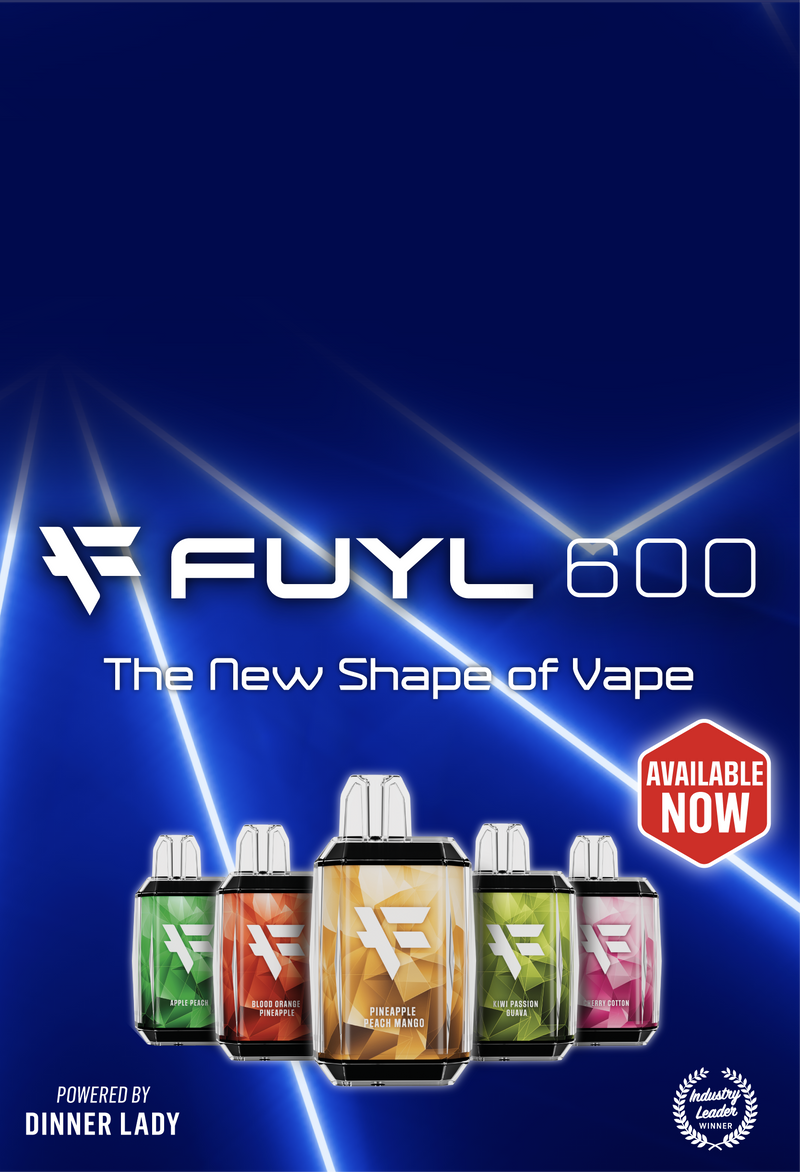 Welcome to Dinner Lady, the home of award-winning premium quality e-liquid, Disposables, Vape kits and Accessories. Our story began in 2016, when we introduced Lemon Tart e-liquid to the world. Initially available in 30:70 Shortfill (shake and vape), Lemon Tart quickly gained popularity and became one of the world's most iconic vaping flavours.
Today our full range of vape juice includes Desserts, Fruits, Ice, Menthol, Sweets and Tobacco flavours – available direct to consumers and for wholesale.

Dinner Lady's premium e-liquid flavours are available in a range of sizes and formulations, including e-liquid favourites 50:50 10ml, 30:70 10ml, Nicotine Salts 10ml and Shortfill 50ml (shake and vape). For the DIY vape market, our best-selling vape flavours are also available in Concentrates 30ml
.
In addition, Dinner Lady premium e-liquids are available in a disposable Vape Pen and the Vape Pen Pro. Both prefilled, charged and ready to vape, Vape Pen and Vape Pen Pro contain Nicotine Salts e-liquids. The Vape Pen is equivalent to a packet of cigarettes at 400 puffs and The Vape Pen Pro is 600 puffs. Our disposables offer adult cigarette smokers an affordable introduction to vaping as an alternative to combustible tobacco. Public Health England promotes vaping as 95% less harmful than cigarettes.

The menthol tobacco ban has led to an increase in the popularity of Dinner Lady's Menthol e-liquids, including; Blue Menthol, Cherry Menthol, Fresh Menthol and our prefilled disposable e-cig Vape Pen.