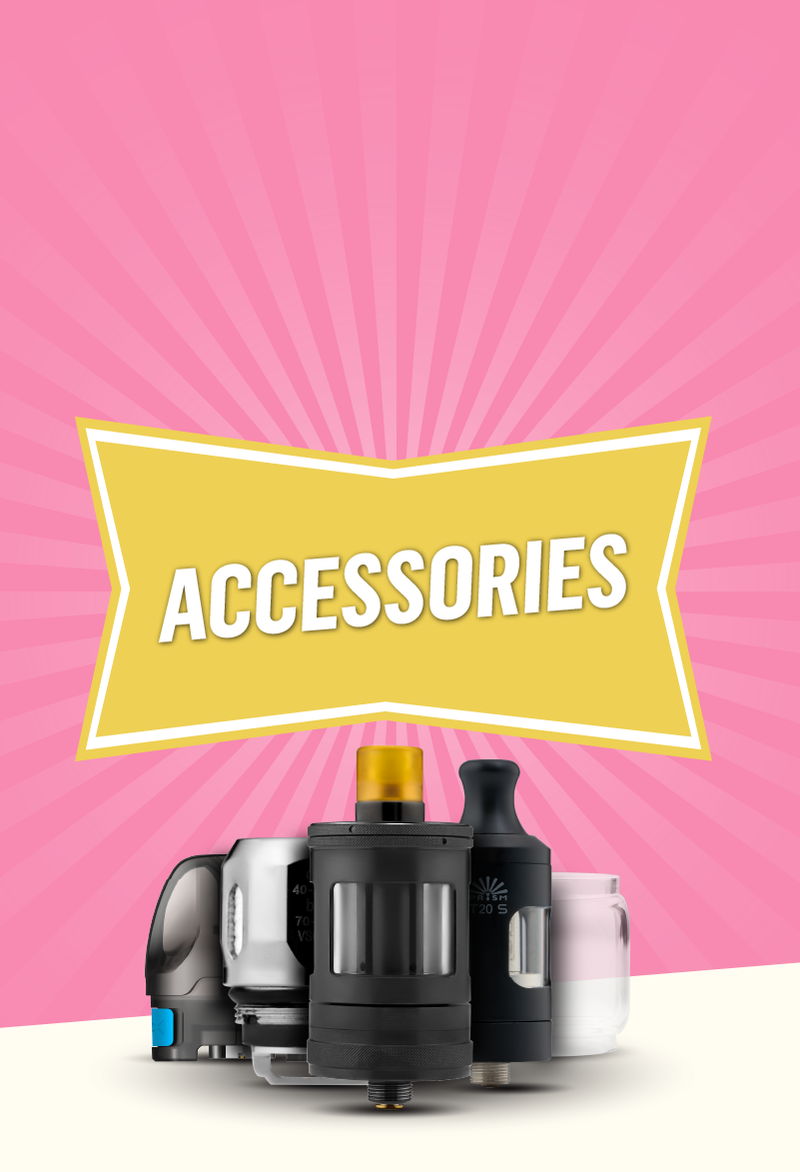 Vape Accessories & Consumables
Vape accessories are a crucial part of vaping - even the best-engineered vape device will require maintenance or replacement parts such as replacement pods, vape tanks, vape coils or vape batteries.
In a practical sense, if a vape kit component fails, your vaping experience may get put on hold. For that reason, it makes sense to keep a supply of vape accessories on hand to limit any unexpected breaks. Vapers can typically expect a pod or coil to last a week or two, so many vapers keep spares of these at home, it also explains why pods and coils tend to be sold in multi-packs.
Vape tanks however, while still vulnerable to an unexpected drop, are less likely to be stored at home. Dinner Lady would advise vapers who do not have a full set of replacement components on hand to invest in a spare vape tank if possible, or at least have a back-up vape device. After all, you don't want to pick up a cigarette just because you can't vape.
All-day vapers often have spare batteries on hand, just in case a particularly heavy day sees them run out of power. Dinner Lady's stock of 18650 batteries and battery chargers to keep you charged up.
Over and above breakages and replacements, vapers may also look for different pods and coils if they choose a vape a different type of e-liquid. Moving from a 50:50 e-liquid to a high VG 30:70 (PG:VG) will not deliver the expected thick clouds until the vape coil is replaced with a sub-ohm version. This is true across pod, pen and box mod devices, however it is worth pointing out that thicker clouds require greater power, and this is more likely to be achieved with a box mod vape kits or by pairing a high-powered device with low resistance coil.
In terms of vape accessories and consumables such as vape coils, vape tanks and pods and vape glass, wherever possible, we would recommend vapers purchase genuine branded accessories.
Dinner Lady stocks vape accessories from Aspire, Geekvape (Aegis), Innokin, Lost Vape, Nitecore, Samsung, SMOK, Upends, Uwell (Caliburn), VooPoo and more including the Baby Beast, Endura vape accessories and other essential vape accessories.