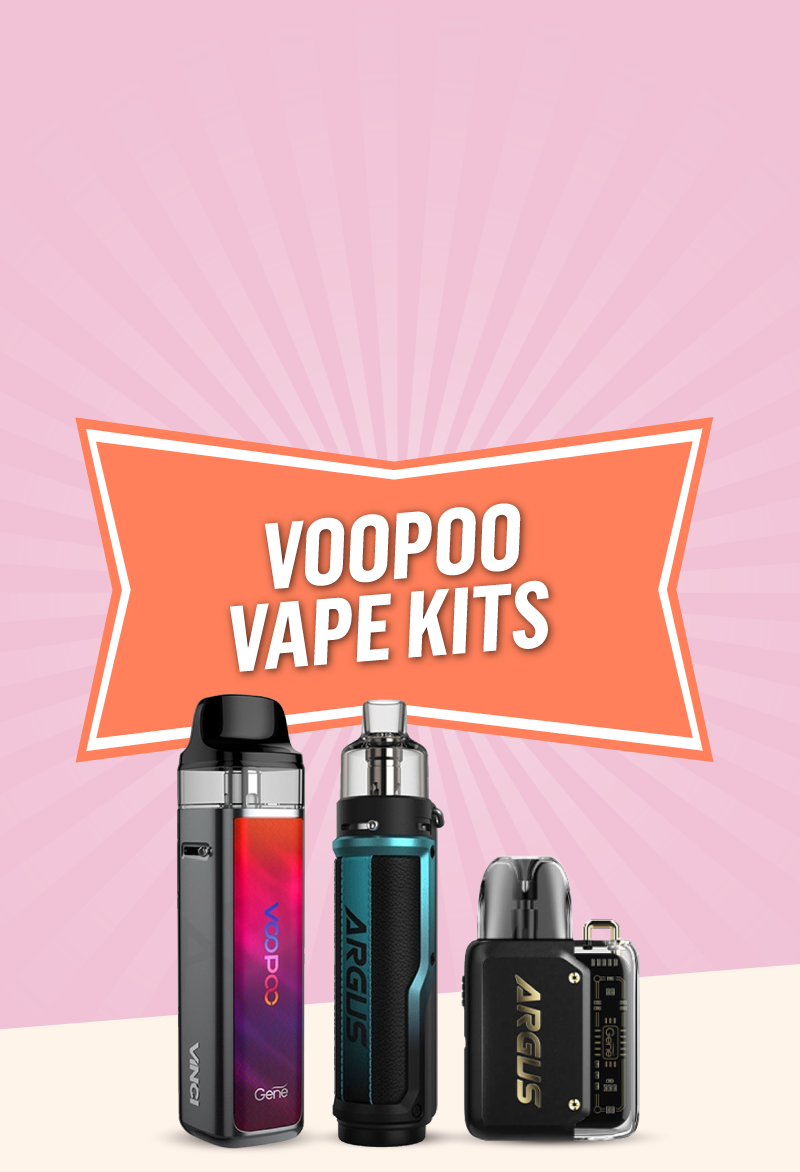 ABOUT VOOPOO
Following the acquisition of Woody Vapes in 2017, VooPoo entered the vaping world with a bang and quickly gained a global reputation for reliability, versatility and power. Aiming to create high quality vape pens at an affordable price, VooPoo devices provide a satisfying vape experience no matter the preferred vaping style.

Known for its commitment to high-quality devices and products, VooPoo's range includes numerous e-cigarettes, pods and mods, all providing vapers of all experience levels with a satisfying vaping experience.

Producing compact devices such as the Drag Nano and Vinci X and larger, box mod kits like the Drag 2, VooPoo cater for almost all vaping styles and capabilities. Equipped with advanced chipset capabilities, VooPoo's devices boast near-instant firing speed and numerous protections for peace of mind when vaping.

The iconic VooPoo Drag contains excellent design elements such as a metal craftwork and resin artwork for style as well as power. For an even lighter and more convenient version of the Drag, the VooPoo Drag Nano is capable of providing a powerful vape within a 44g shell for portability as well as great flavour.

Now occupying a market-leading position within the vaping industry, VooPoo is renowned for the superior standard it has set for vaping devices across the globe. Selling more than 30 million 3-cigarettes into 200 countries and regions including America, Europe, South Asia, South Africa and Australia, VooPoo is a brand to watch.

What type of device is best for me?
VooPoo Pods – Pods like the VooPoo Argus Air, Vinci and Vinci X are convenient and easy to use while on the go. Like pen devices, pods provide a similar sensation to smoking a traditional cigarette and are best suited to Nicotine Salts or 50:50 e-liquids. As pods often integrate coils within replaceable pods, Pod devices promise ease of use and easy maintenance.

VooPoo Box Mod – A large and powerful vape with numerous power and control capabilities, these devices are best suited to more experienced vapers who prefer a direct to lung (DTL), sub-ohm vaping style. The VooPoo Drag 3 and Drag Mini produce rich flavour and impressive vapour when paired with High VG e-liquids such as Dinner Lady 30:70 e-liquids and Shortfills (Shake n Vapes).