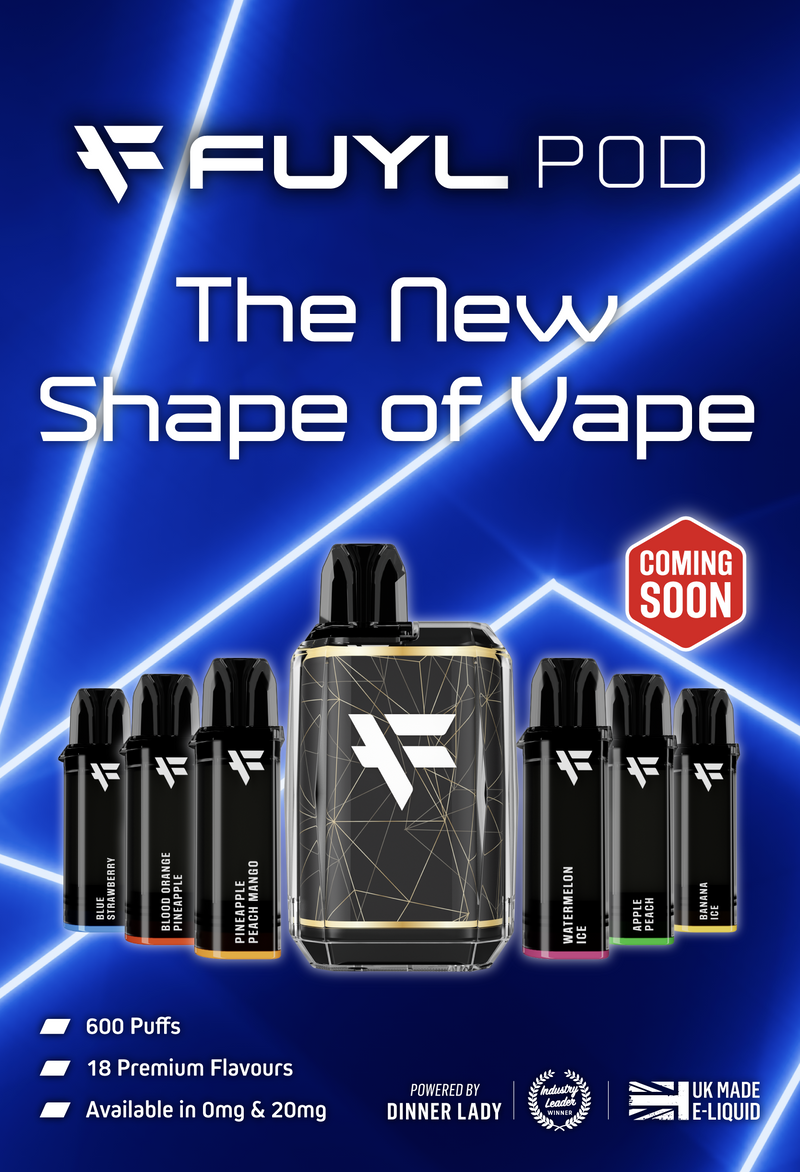 Collection:

FUYL Vape Pods
Fuyl Replacement Pods
FUYL Vape Pod Device is a cutting-edge piece of technology that delivers an incredible taste in each puff.

Enclosed within a uniquely designed, diamond-cut outer shell with an eye-catching prismatic design, the FUYL Vape Pod Device is not only delicately beautiful but is also equipped with outstanding performance features that you'll definitely enjoy.

Powered by Dinner Lady E-Liquid —  UK Best Brand. Savour the taste of the top-tier flavours on offer in every puff you take.

Extend your taste journey with six premium flavours available with the pod kit system - flavours concocted to deliver the ultimate vaping pleasure.
Once you have the device, you can then select up to 18 FUYL replacement pods which are powered by Dinner Lady E-Liquids.

Lost the device? Or need a new battery? Don't worry we have you covered! You can purchase device only option and continue using your FUYL vape pods!

Each pod permits you to enjoy 600 incredible puffs, delivering a thick, satisfying vapour cloud that is certain to delight vaping enthusiasts.
Additionally, the replaceable pod feature allows you to conveniently swap out pods once you've finished, further enhancing the life span of your FUYL pod and providing a sparkling fresh vaping experience every time.

The FUYL Vape Pod Device is more than just a vaping tool; it's a statement of exceptional aesthetic, exceptional taste, and exceptional quality. Your vaping journey deserves the best, and the only way to achieve a truly premium experience is with a FUYL Vape Pod Device.