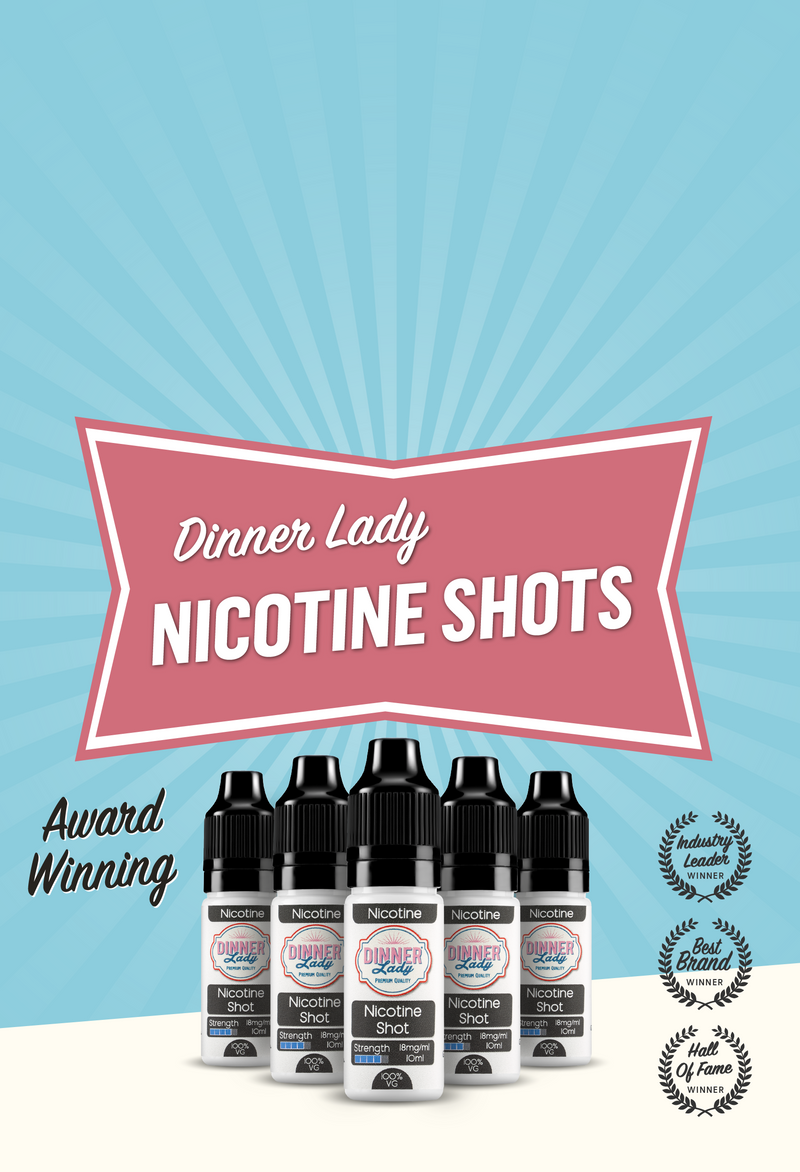 Collection:

Nicotine Shots

Nicotine shots 18mg - 10ml
Dinner Lady Nicotine Shots or Nic Shots are designed to be added to a Shake and Vape (Shortfill) products to create a full, 60ml bottle of high VG e-liquid with 3mg nicotine to be used in sub-ohm devices.

Following the EU's Tobacco Products Directive of 2016, e-liquid with nicotine can no longer be sold in bottles containing more than 10ml. To continue providing vapers with the best quality products with a value for money, Dinner Lady launched two new product ranges: Shortfills and Nicotine Shots. For reference, adding an 18mg bottle of freebase nicotine to a 50ml Shortfill bottle of e-liquid provides approximately 3mg of nicotine.

Designed to be added to a 50ml Shortfill bottle with a 60ml capacity, Dinner Lady Nicotine Shots allow vapers to take control of their own vaping habits and nicotine intake.

To use, simply unscrew and remove the cap then squeeze the desired amount of nicotine or CBD into the Shortfill liquid. Replace the lid and shake thoroughly to mix the formulation. Wait a few minutes for the bubbles to settle then fill your tank and start vaping. Suitable for mixing with any of the six Dinner Lady flavour ranges including Desserts (featuring the award-winning Lemon Tart), Fruits, Sweets, Tobacco, Menthol and Ice.