NEW GUIDANCE FROM NICE AND PHE SUPPORTS USE OF E-CIGS IN SMOKING CESSATION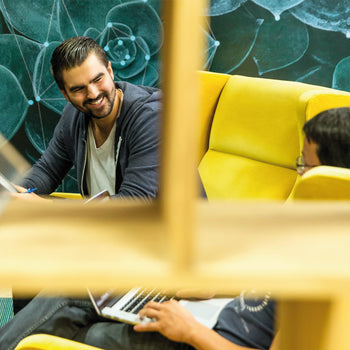 The UK body tasked with giving 'evidence-based guidance for public health' has given its backing to vape as a tool for smoking cessation.
NICE – the National Institute for Health and Care Excellence, has presented its latest guidelines to address the burden of smoking on health in the UK, developed with the support of Public Health England.
The new draft report states that 'healthcare staff should give clear and up-to-date information on e-cigarettes to people who are interested in using them to stop smoking'. Its contents are open for consultation until August 6.
The evidence shows that e-cigarettes with nicotine are 'similarly effective' to other options – including nicotine replacement therapies (NRT), and 'can help people to stop smoking', adding: "The expert committee agreed that people should be able to use e-cigarettes as one of several options to support smoking cessation, if they so choose."
Under the proposed recommendations, NICE states that people 'should be advised on where to find information on nicotine-containing e-cigarettes, that e-cigarettes are substantially less harmful than smoking, but that the long-term health effects of e-cigarettes are still uncertain.'
They add that advice should include correct use of e-cigs and that users are told they should stop smoking completely if using nicotine-containing e-cigarettes.
MORE TO LEARN
The committee also made recommendations for further research into both short and long-term health effects from e-cigarettes, and whether there are specific health effects related to e-cigarette use in certain groups such as pregnant women and young people.
Dr Paul Chrisp, director of NICE's Centre for Guidelines, said: "We need to use every tool in our arsenal to reduce smoking rates, including education, behavioural support, financial incentives, and e-cigarettes if people are interested in using them. Combined, we hope that people who smoke will feel enabled to give up tobacco products once and for all."
Dinner Lady's Lead Stop Smoking Practitioner Brian Watts said: "This is excellent, evidence-based advice for healthcare professionals supporting smokers on their cessation journey, and we welcome that they are being encouraged to suggest vaping as an option to these people.
"The approach of offering a combined course of treatments, including an important focus on behavioural support, is showing time and time again to be highly effective in helping people to stop smoking.
"The draft report is further consolidation of the UK's world-leading stance on the use of vape within tobacco harm reduction policies."