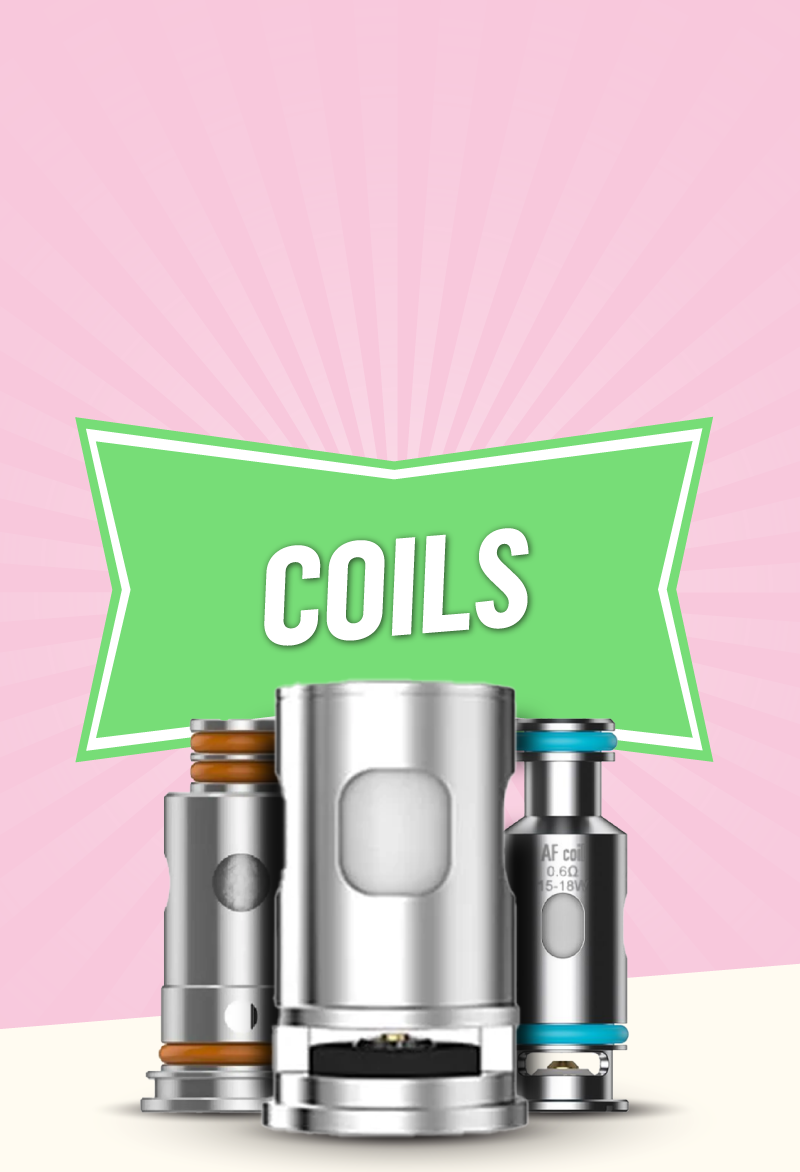 About Vape Coils
Coils are the heart and soul of a vape device, they are essentially a superbly engineered furnace where vape e-liquids are transformed into billowing or discreet clouds of vapour. Vape Coils can have different mesh and heating elements, different levels of resistance (ohms) and different technologies to draw in fresh e-liquid to be vapourised and inhaled.

Dinner Lady stocks vape coils for Geekvape, Innokin, SMOK and VooPoo. For each manufacturer and vape kit device, we carry both standard and sub-ohm coils.
Vape Coils are a consumable and how long they last for is based on a number of factors: the manufacturer, the temperature/wattage that the coil runs at, the length of time that a vaper vapes each day and even the make and type of e-liquid vaped. When the vape coil vapourises e-liquid, a residue can start to build up on the coil and wick. Over the course of a week to two weeks, a vape coil can become clogged and will need to be replaced.

Inside Pod systems, the heating coil is contained within the pod and therefore replaced with each new pod.

FAQ

What is coil resistance?

Coil resistance is measured in ohms and ohm level indicates how much vapour your coil will produce. Higher resistance coils (1.0ohm and above) produce less vapour while lower resistance coils (1.0ohm and below) use more power for increased vapour production.

High resistance coils are best suited to a mouth to lung (MTL) vape and should be paired with e-liquids with an even measure of propylene glycol (PG) and vegetable glycerin (VG) such as Dinner Lady 50:50 e-liquids or Nicotine Salts.

Low resistance coils are best suited to a direct to lung (DTL) vape and should be paired with high VG e-liquids such as Dinner Lady 30:70s and Shortfills (Shake n Vapes).

When should I change my coil?

Coils should be changed when vapour production is minimised or when the taste of your e-liquid starts to deteriorate.