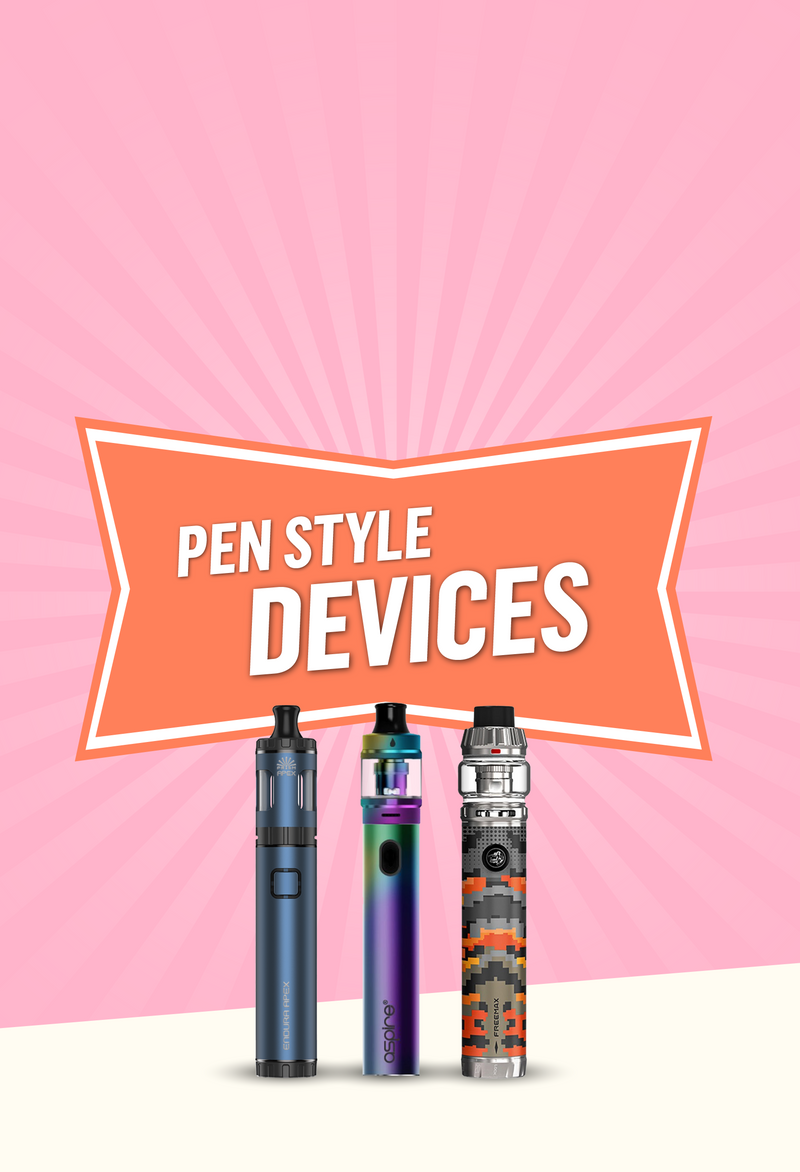 Collection:

Pen Style Vape Kits
About Vape Pens
Named for their resemblance to a pen, pen-style devices are designed with practicality and everyday use in mind. Slimline, compact and portable, vape pens are palm and pocket friendly and serve as the ideal bridge between disposable e-cigarettes and pod devices.

Now equipped with more powerful batteries than ever before, pen-style devices feature a built-in battery to reduce the size and provide a great vaping experience within the convenient and easily transportable shape of a pen.

Keeping things simple with draw-activated vaping technology or one-button operation systems and simple navigation buttons to adjust power options, the pen device is an ideal starter or on-the-go device. What's more, pen-style devices often minimise the risk of mess and leakage by utilising top-fill systems for an easy and mess-free vape.

Often utilising higher resistance coils, the pen vape kit is great for a mouth to lung (MTL) vaping experience that most closely resembles the sensation of smoking a traditional cigarette and produces a discreet amount of vapour. For a discreet vape, pair Dinner Lady 50:50 e-liquids or Nicotine Salts with the Innokin Jem Pen or the Innokin Endura T18ii, both of which provide full flavour delivery with each puff.
For a sub ohm vaping experience, pens like the FreeMax Twister is the ideal devices to pair with Dinner Lady High VG 30:70s and Shake n Vape Shortfills for a DTL vaping experience with impressive clouds and flavour.

For vapers who like to mix and match their vaping styles, the Smok Nord 19 has an impressive resistance range that allows vapers to choose between MTL and DTL vaping depending on their preference. Simply choose the appropriate coil resistance level and compatible coil and you're good to go!