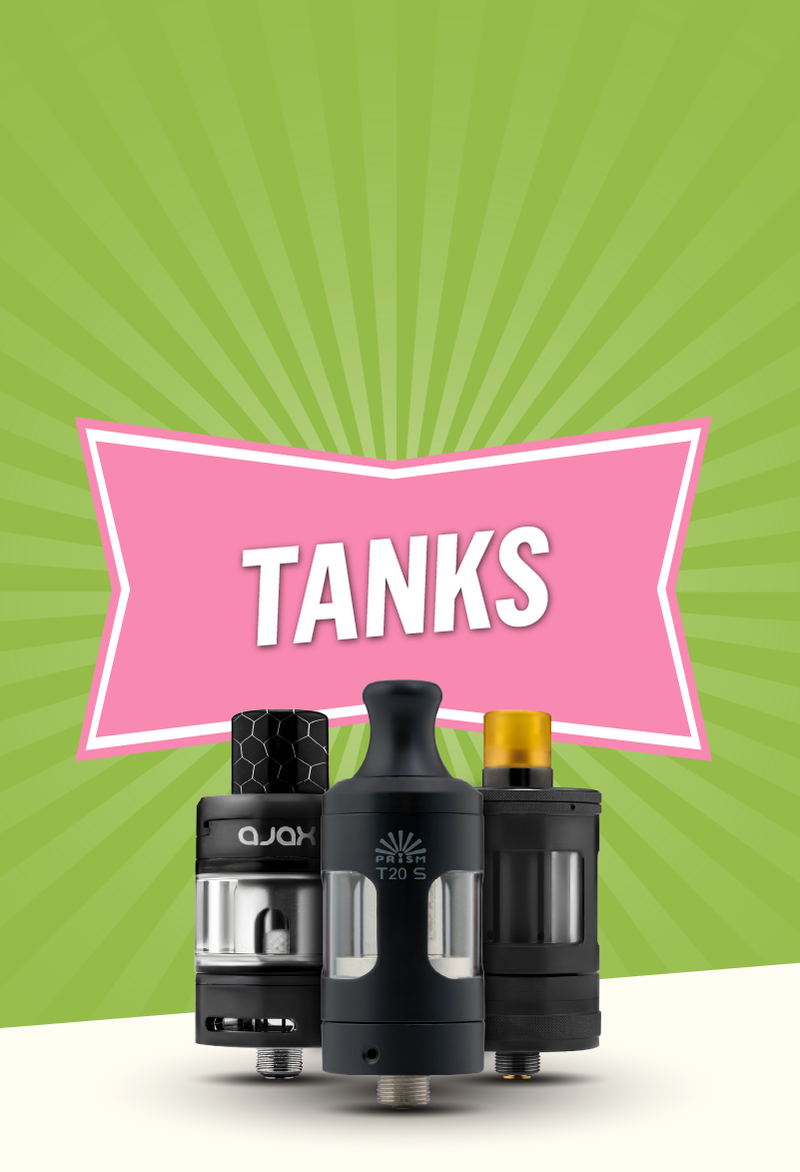 About Vape Tanks
Vape tanks consist of a family of individual components that are combined to form the tank; some of these components can be bought and swapped out individually. A vape tank can consist of a mouthpiece, top cap, glass bulb (or tube), a vape atomiser (coil), airflow adjustment piece and a battery connector.
This allows vapers to buy a ready-made set of highly engineered components that have been pre-assembled.
For most vapers, their choice of vape tank will be determined by the manufacturer of their vape device. Dinner Lady stocks vape tanks from Innokin, Smok and Geekvape. These are all superbly engineered replacement vape tanks and choosing a vape tank made for a specific device is a great way to minimise the chance of tank leaks.
Your choice of vape tank will also be strongly influenced by your style of vaping, we offer vape tanks suitable for mouth to lung (MTL) vaping such as the Innokin T20S Replacement Tank, and tanks better suited for Direct to Lung (DL) vaping. Tanks can also be selected based on the amount of vapour clouds preferred by each vaper, from minimal vape clouds to thicker vape clouds associated with sub-ohm vaping.
Vape tanks should be cleaned as part of your vape kit regular maintenance, please follow the advice from the device manufacturer. Please take care when handling hot elements and disassembling and reassembling any element of your vape kit.