DINNER LADY'S TOP 10 COUNTRIES: Spain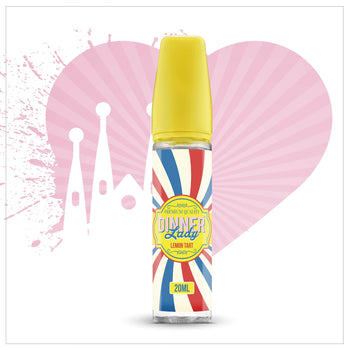 Here at Dinner Lady we're justifiably proud of our roots here in the UK. But, did you know our premium e-liquids are sold in 96 countries around the world and we're always expanding?
Through our network of e-liquid wholesale distributors and e-liquid retailers, our products can be found in every corner of the world – from Australia to Canada, Russia to Brazil.
After recently revealing our top 10 territories around the world, we're taking a more in-depth look at the countries where Dinner Lady's premium e-liquids are stocked.
This month, we take a look at the vape market in Spain, a country where vape is yet to become an established alternative to cigarettes. The two main issues being an anti-vaping stance taken by the Government in recent years and the significantly lower prices pack prices on cigarettes compared with many other European countries.
Only around 1% of the adult population vapes in Spain [eCig Intelligence, 2021], creating an estimated market in 2021 of €132m. A high proportion of the adult population smokes cigarettes in Spain – around the 24% mark across the country in 2020, which is a higher figure than 15 years ago. According to Statista, around 12-13% of those attempting to quit cigarettes use vape as an alternative.
Vape sales are split evenly between online and specialist vape stores, at 45% each, with the remaining sales through traditional retail stores. Typically in Spain, cigarettes are sold in tobacconists, and not in supermarkets or petrol forecourt stores – and vape products also don't tend to be sold in these retail environments.
One of biggest barriers to adult smokers making the switch from cigarettes to vape is the cost of cigarettes being just €5. Compared to the UK's £10 a packet (€11) price point, the savings to the consumer don't stack up in the same way.
By working closely with our strategic brand partners in Spain, we understand the market and can support any new Spanish retailer wanting to join the Dinner Lady Family by stocking our premium e-liquids.
Dinner Lady's Head of Western Europe Luke Clayton (pictured above) said: "Like in the UK, Spanish vapes are sold under the EU's TPD (2016) regulations, which limits the sale of nicotine-containing e-liquids to 10ml bottles, 20mg nicotine strengths and 2ml tank sizes.
"Dinner Lady's 50ml Shortfill or Shake 'n' Vape formulation has been consistently popular in Spain, but more recently our Salts range is starting to take over as our best-seller. We were one of the first brands to introduce nicotine salt liquids in Spain, initially in the high strength 20mg, but following feedback from our partners and consumers, we added a 10mg Salts range – which is also selling very strongly.
"From the experience of our Spanish Business Development Manager we know Lemon Tart has an excellent presence in vape stores right across Spain – wherever you go, it's there. And as a brand, we're a big hitter – generally within the top five selling brands online and instore.
"The Spanish vape consumer and vape retailer definitely recognise Dinner Lady as a premium offering, and they have our assurance that as a premium brand, our products are manufactured to the stringent standards of the EU's TDP regulations, adopted into UK legislation.
"We maintain our position at the top end of the vape market, with Dinner Lady's high quality e-liquids using food- and pharmaceutical-grade ingredients to create a luxury vape experience, and we work closely with our retail and distribution partners to ensure we have the right mix of flavours and formulations for their specific market."
Little did we know when we launched our original award-winning Lemon Tart e-liquid that the business would grow so far and our e-liquids would become Loved The World Over.
Dinner Lady has an in-house compliance team, dedicated to ensuring our premium vape juices meet or surpass all local regulations for wholesale vape juice wherever you are in the world.
The e-liquids are manufactured at our multimillion-pound headquarters , following the stringent TRPR rules and regulations established by the UK Government, under the EU's framework for TPD compliant products. And now our best-selling wholesale e-liquids have been submitted for PMTA with the FDA in America.
Take a look at our top 10 countries here, and if your country isn't on the list, then email sales@vapedinnerlady.com to become a Dinner Lady VIP e-liquid stockist and increase your sales. Additionally, please contact us if you'd like to find out more about Dinner Lady's range of e-liquids in Spain and how we can support your company's growth.
Alternatively, complete the form below and a member of our sales team will reach out to you as soon as possible.