EUROPEAN NICOTINE USERS SPEAK UP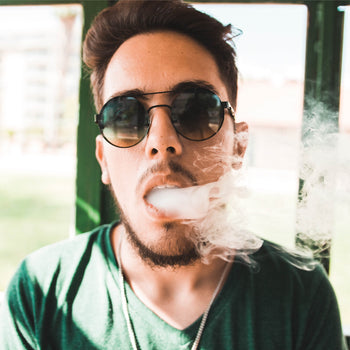 More than 35,000 nicotine users from across the EU and the UK have shared their experience of smoking, quitting cigarettes and the ways they do that in the latest European Tobacco Harm Reduction Advocates report.
The EU Nicotine Users Survey 2020 Report from ETHRA shows a definite move across the continent towards harm reduction, with topics including people's desire to stop smoking, the use of less harmful nicotine products and the barriers they face under EU and national regulations.
In total, more than 37,000 people took part in the survey – including 35,000 EU residents, with 10 key facts coming to light.
WHAT IS ETHRA?
The European Tobacco Harm Reduction Advocates describe themselves as promoting 'discussion and the exchange of information and potential actions to reduce exposure to smoking-related harm' It is formed of 22 'grass roots consumer groups' in 16 European countries and represents around 27 million Europeans. It is 'supported by scientific experts in tobacco control or nicotine research' and has a 'unique pan European perspective on how nicotine users are using safer products'.
Here we take a look at some of the results of ETHRA's latest survey.
HARM REDUCTION PRODUCTS HELP PEOPLE QUIT
Of the 37,000-plus participants, more than 27,000 said they had completely quit smoking, with vape, snus and nicotine pouches the main products used – with 83.5% of "ever smokers" who vape having successfully quit. Harm reduction and health improvements were 93% of vapers' main motivations for using the products, with other incentives including lower cost, flavours and being able to adjust vapes to their needs also featuring heavily.
WHAT STOPS SMOKERS QUITTING
Despite the various options available, smoking is the main source of nicotine consumption in Europe – although 67% of those surveyed want to quit. Varying levels of regulations are often cited as the main barrier to quitting, including the 'lack of availability of low-risk nicotine products', which is demonstrated by the EU ban on snus (except in Sweden).
Surprisingly, the high price of alternative products is another issue raised, by 24.3% of participants – with the figure rising (44.7%) in countries with high vape taxes, such as Estonia, Finland and Portugal. In countries without specific taxes on vape, the figure falls to 17.4%.
Interestingly, the limit of 20mg nicotine strength and 10ml e-liquid bottles has led to vapers using lower strength liquids, with 30% of those who vape and smoke stating they'd be more likely to quit cigarettes if the nicotine limit was increased.
THE FUTURE OF VAPE IN THE EU
Many vapers who took part in the survey have eco credentials in mind in selecting their vape juice, and find the 10ml bottle rule stands in their way of making better choices – 89% would buy larger bottles of e-liquid if they were available to reduce their plastic waste.
Disappointingly, 28% of vapers said they'd go back to cigarettes if the EU banned e-liquid flavours, and 71% would turn to the black market or other alternative sources.
With revisions of the TPD, both in individual member states' adoptions of the rulings and across the EU as a whole, vapers face a range of hopes and fears, according to ENTHRA's findings.
ETHRA RECOMMENDS
The survey report has called on the strength and bottle limits to be lifted, among other recommendations.
ETHRA says: "In light of the results from the EU Nicotine Users Survey 2020, ETHRA recommends the lifting of the EU ban on the sale of snus, revising upwards the 10ml refill bottle and 20mg/ml nicotine concentration limits, and the publication of databases on vaping products.
"The repeal of vaping taxes in 12 countries and the lifting of flavour bans in Estonia, Finland and Hungary are also necessary to allow European smokers to have the freedom to quit smoking using low-risk products."