Award-Winning Vape Dinner Lady Announces Listing in Argos Online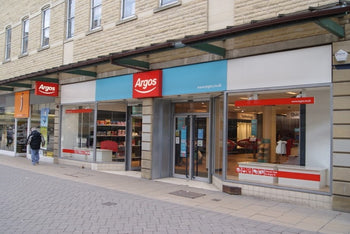 Vape Dinner Lady, the UK's leading premium quality vape brand, has agreed with Argos to list a range of its short-fill premium e-liquids on the Argos website.
Five fruity Vape Dinner Lady flavours have been selected initially - Dinner Lady's multi-award-winning Lemon Tart, Purple Rain, Berry Blast, Pink Berry and Strawberry Ice.
The 30:70 Short Fill bottles, also known as a shake 'n' vape, consist of a 50ml flavoured e-liquid in a 60 ml capacity bottle. Vapers can choose to add another 10ml of e-liquid, usually nicotine, to fill the bottle, before shaking to mix the liquids.
Vape Dinner Lady Chief Marketing Officer John Taylor said: "Vape Dinner Lady is continuing to grow and develop in the FMCG Sector, building additional sales in new channels as consumers look for well-flavoured alternatives to buying another packet of cigarettes.
"More and more people are choosing to vape as a less harmful alternative to cigarettes and being able to buy e-liquids and devices at their local retailer and refuelling station is a great way to shop."
Vape Dinner Lady is famous for its award-winning premium e-liquids. Its Lemon Tart has won UK Best Dessert Flavour of the Year for four years on the run.
The company is based at its world class head office in Blackburn having invested millions of pounds in state-of-the-art manufacturing and operations, employing more than 150 people and has created an additional 70 high quality roles in Blackburn in the last 12 months alone.
Vape Dinner Lady products are already stocked in Nisa and Costcutter as well as EG forecourts across the UK.
Ends
For further information on the Vape Dinner Lady and Vape Dinner Lady products contact Adam Moss or Eleanor Printy at Brazen PR on 0161 923 4994 or via adam@wearebrazenpr.com or eleanor@wearebrazenpr.com
About Argos
Argos is one of the UK's leading digital retailers and offers more than 60,000 products online and in-store.
Twitter: @argos_news
Email: pressoffice@argos.co.uk
Facebook: https://www.facebook.com/argos
About Vape Dinner Lady
Vape Dinner Lady is part of the GM Group of Companies and is based in the UK. It is a market-leading company, manufacturing and distributing premium quality e-liquids and devices. Established in 2016, the company has grown rapidly and now distributes its products in over 96 countries.
In just three years, Vape Dinner Lady has won more than 40 prestigious international awards.
The company has invested several millions of pounds in state-of-the-art manufacturing and operations to control quality and ensure a superior consumer vaping experience.
www.vapedinnerlady.com
linkedin.com/company/vape-dinner-lady
facebook.com/VapeDL
Instagram: vapedinnerlady