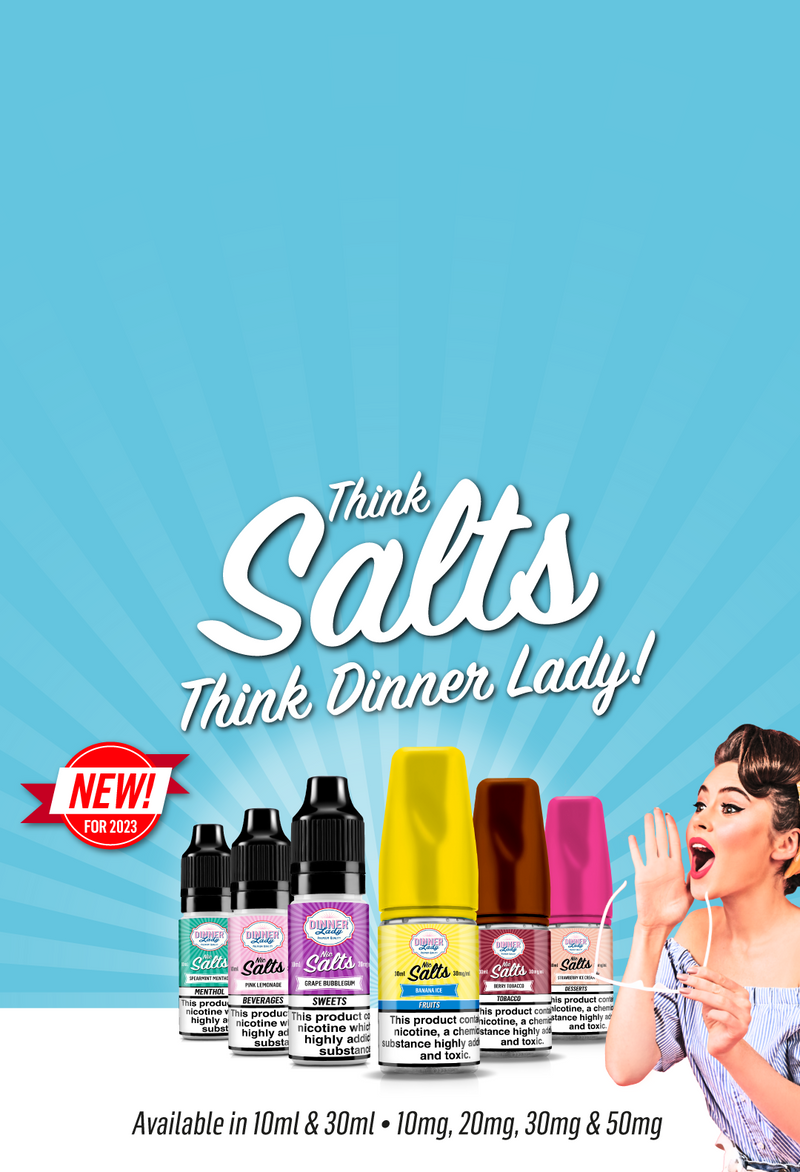 Premium Quality Nic Salts e-liquids Wholesale
With a simple mission to 'make everyone happy', The Dinner Lady is the premier brand of e-liquid in the UK.

Our brand is renowned for its commitment to quality and innovation. Offering a unique mix of delicious flavours that are predominantly inspired by desserts, The Dinner Lady has gained over 50 awards since it was founded in 2016.
Dinner Lady's Nic Salts are available in 45 flavours across 6 distinctive flavour categories. These categories include Desserts, Fruits, Beverages, Tobacco, Sweets and Menthol.

There are 22 new Flavours launched in 2023 with some of the original flavours including our award-winning Lemon Tart flavour reformulated to enhance the flavour of our Nic salts. These are available in 10mg, 20mg, 30mg and 50mg.

Our Nic Salts Contain equal amounts of Propylene Glycol (PG) and Vegetable Glycerin (VG). Salt Nicotine is found in tobacco leaves. The Nicotine is easily absorbed and closely resembles the experience of smoking a cigarette.

Our Nic Salts are sold in over 115 countries and are available in 10ml or a 30ml bottles to suit all our customers' needs.
For more information please contact us at sales@vapedinnerlady.com


Desserts Range
Our popular flavours that have stood the test of time are joined with some new arrivals, newly packaged and ready to excite both new and experienced users alike.

Please note not all flavours and strengths are available in every region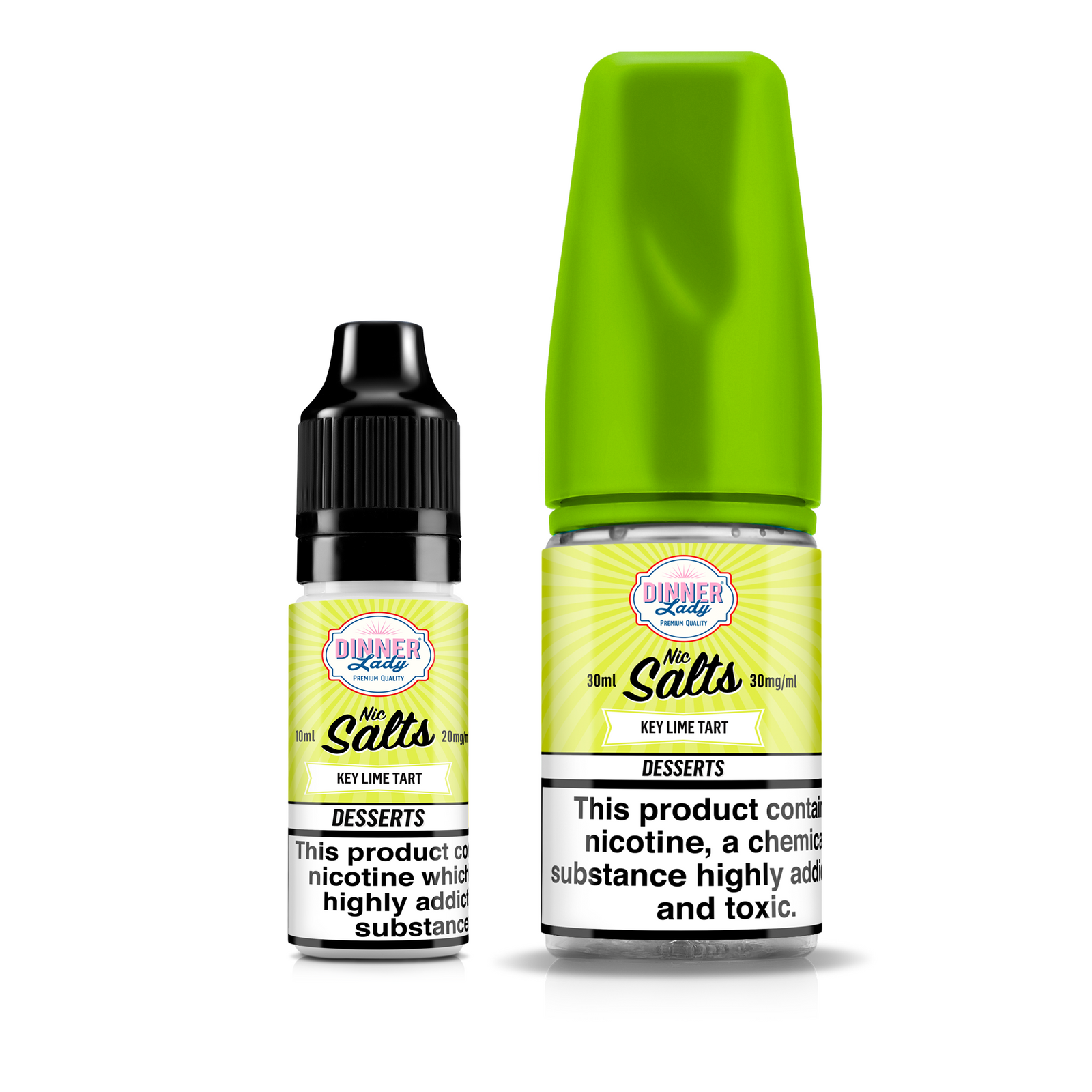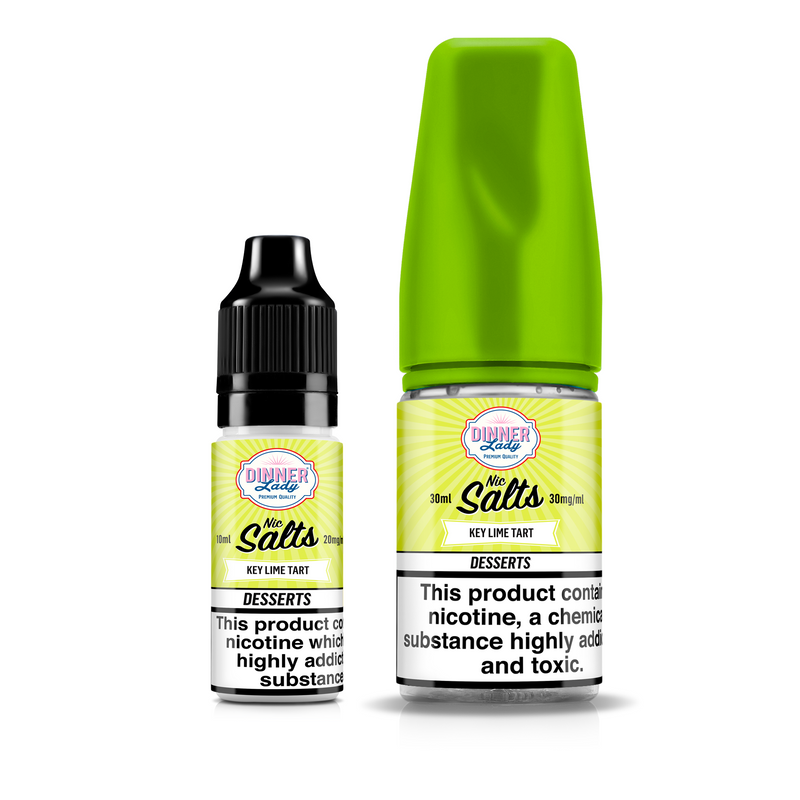 Key Lime Tart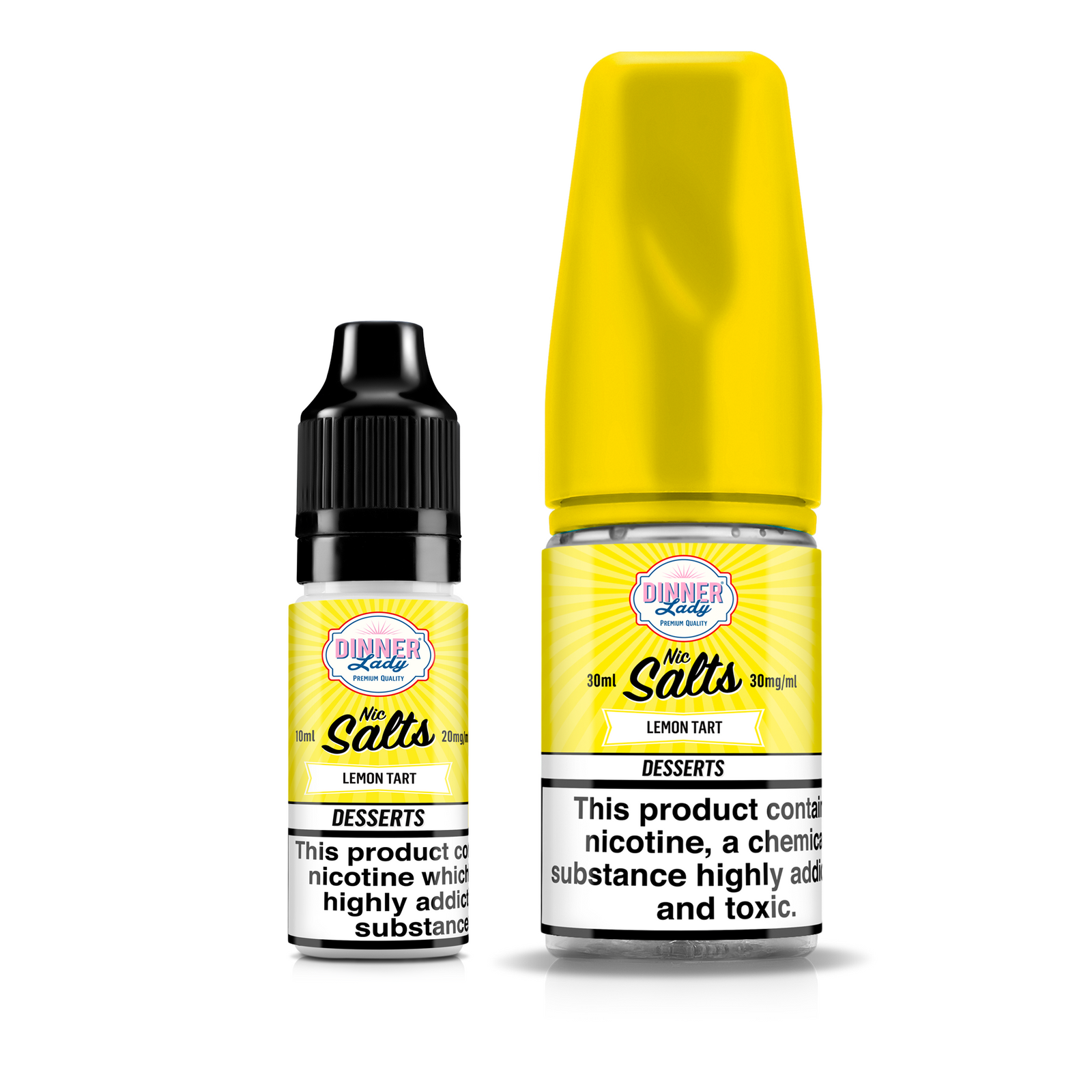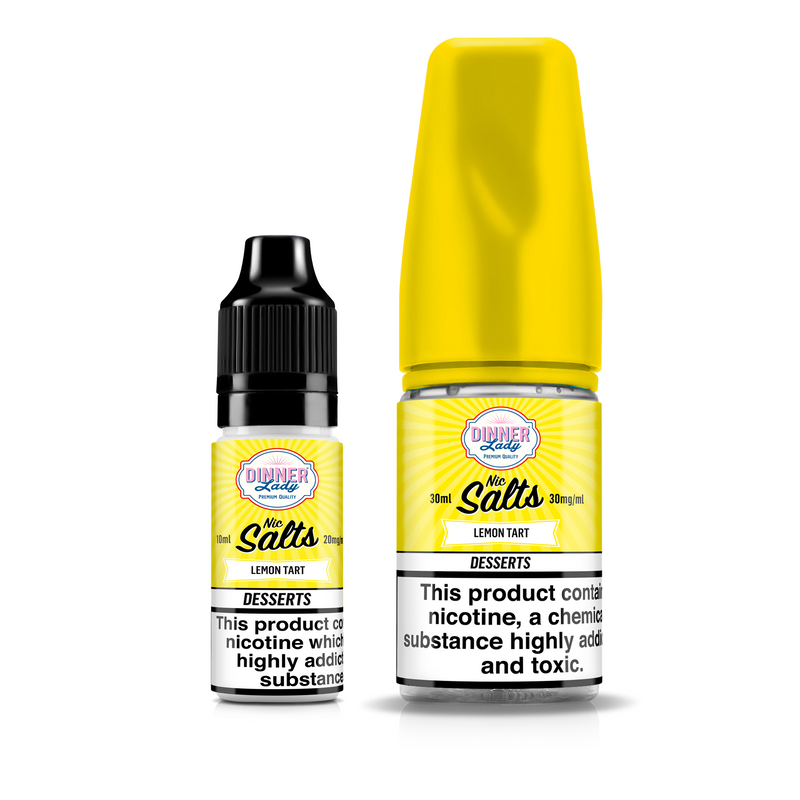 Lemon Tart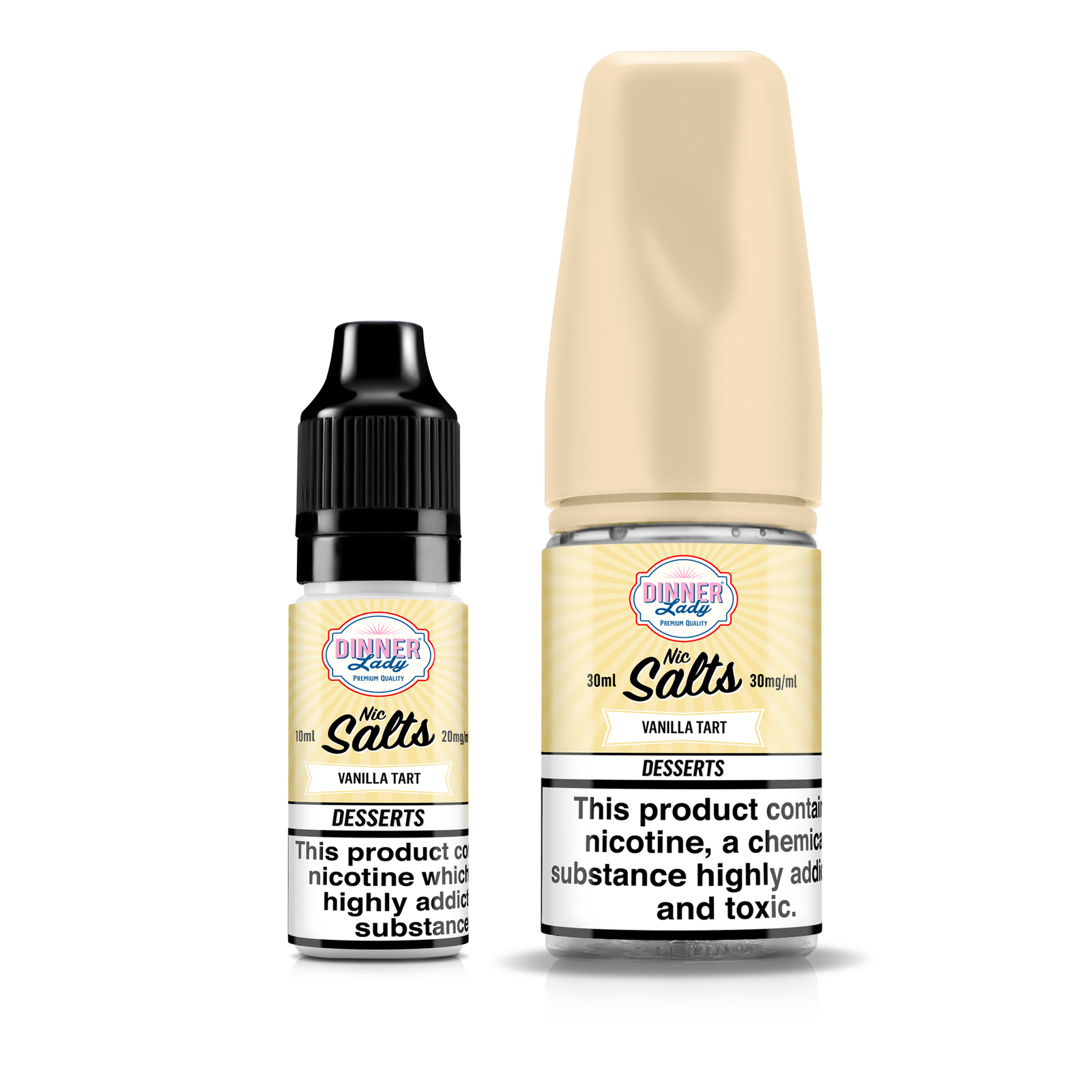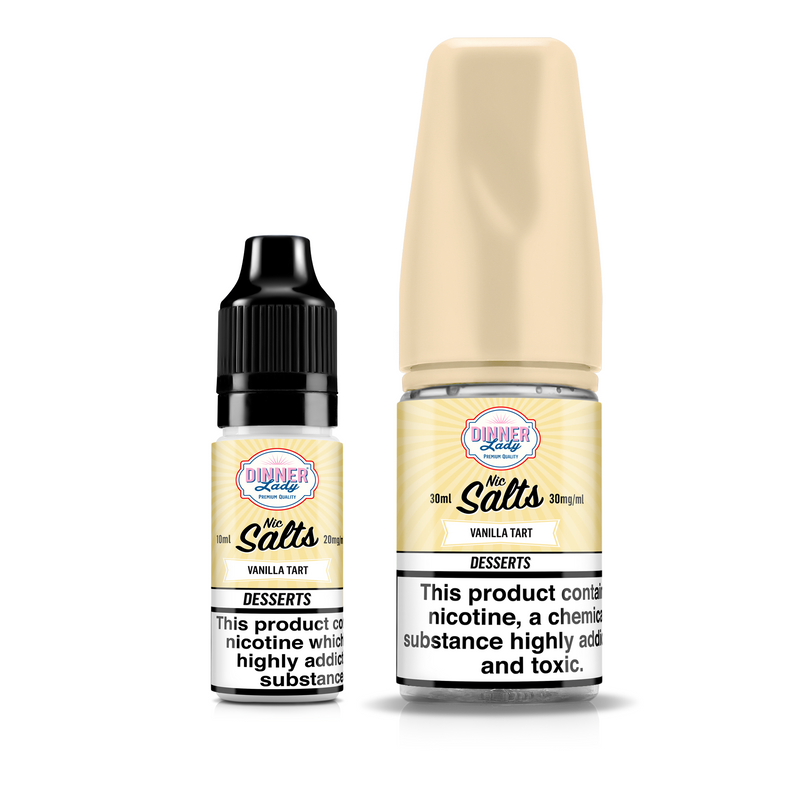 Vanilla Tart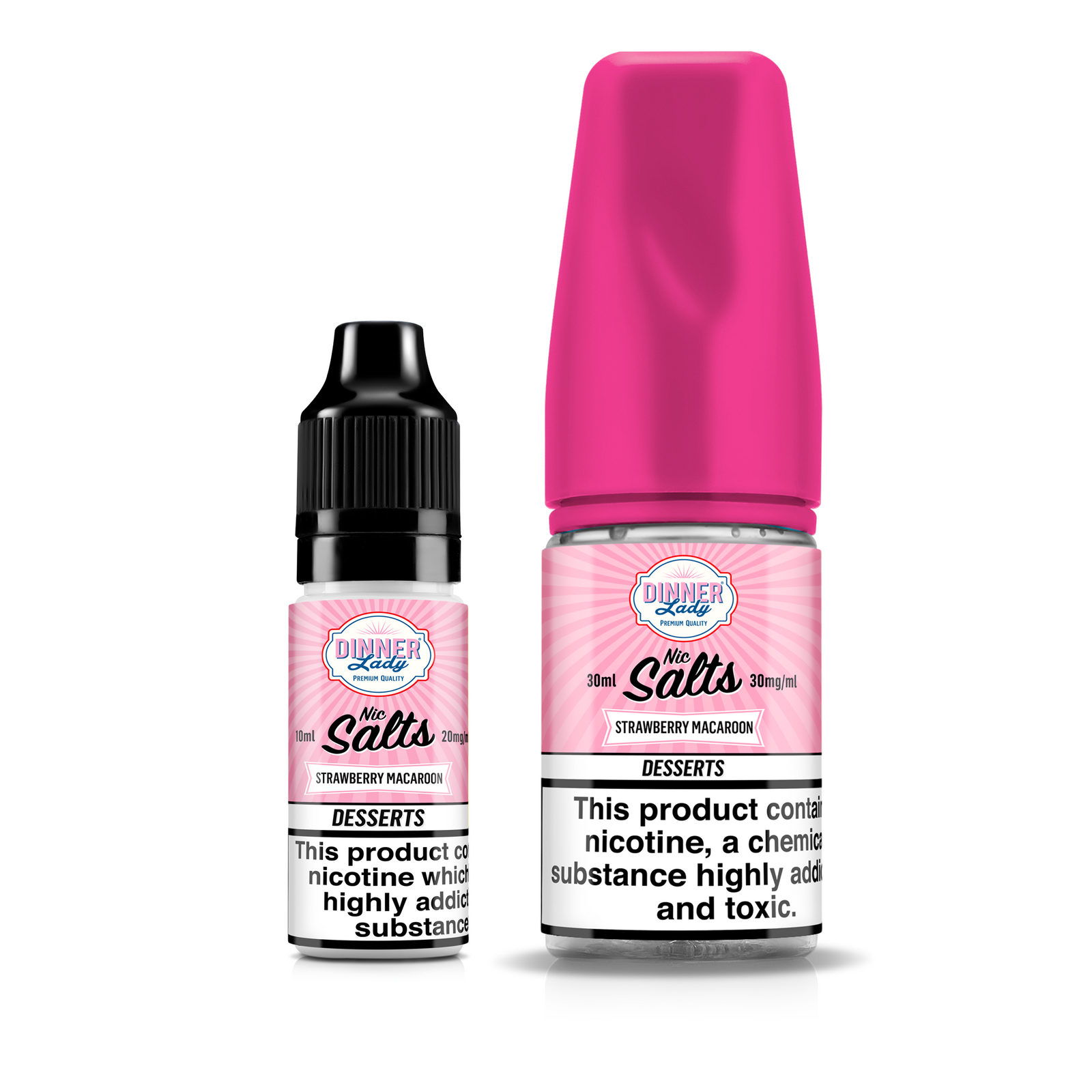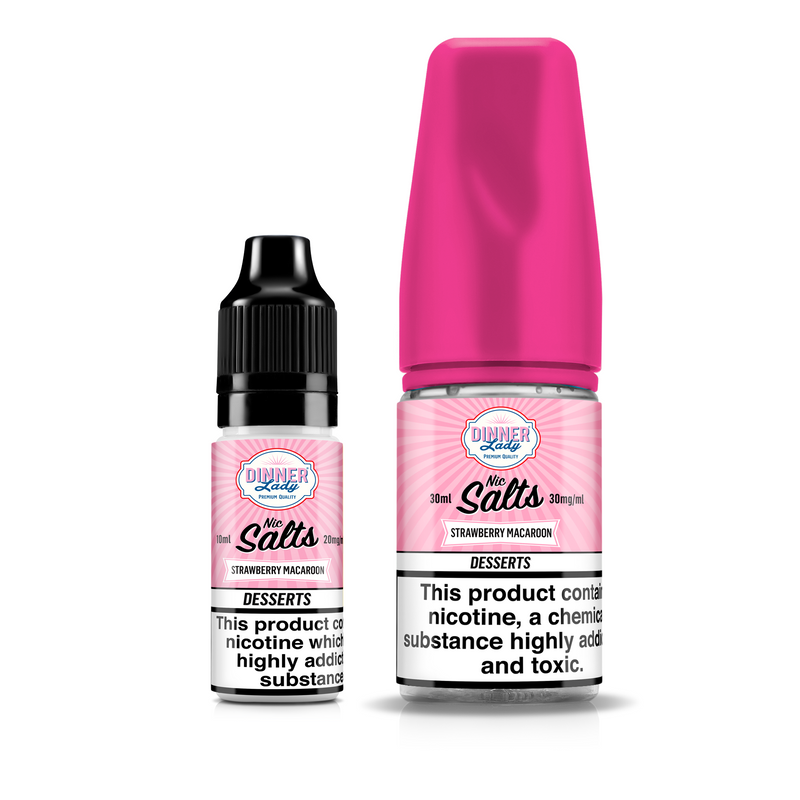 Strawberry Macaroon
---
Tobacco Range
With new users ready to switch from cigarettes, our tobacco range will satisfy all tastes, from sweet and fruity to rich and dark. .

Please note not all flavours and strengths are available in every region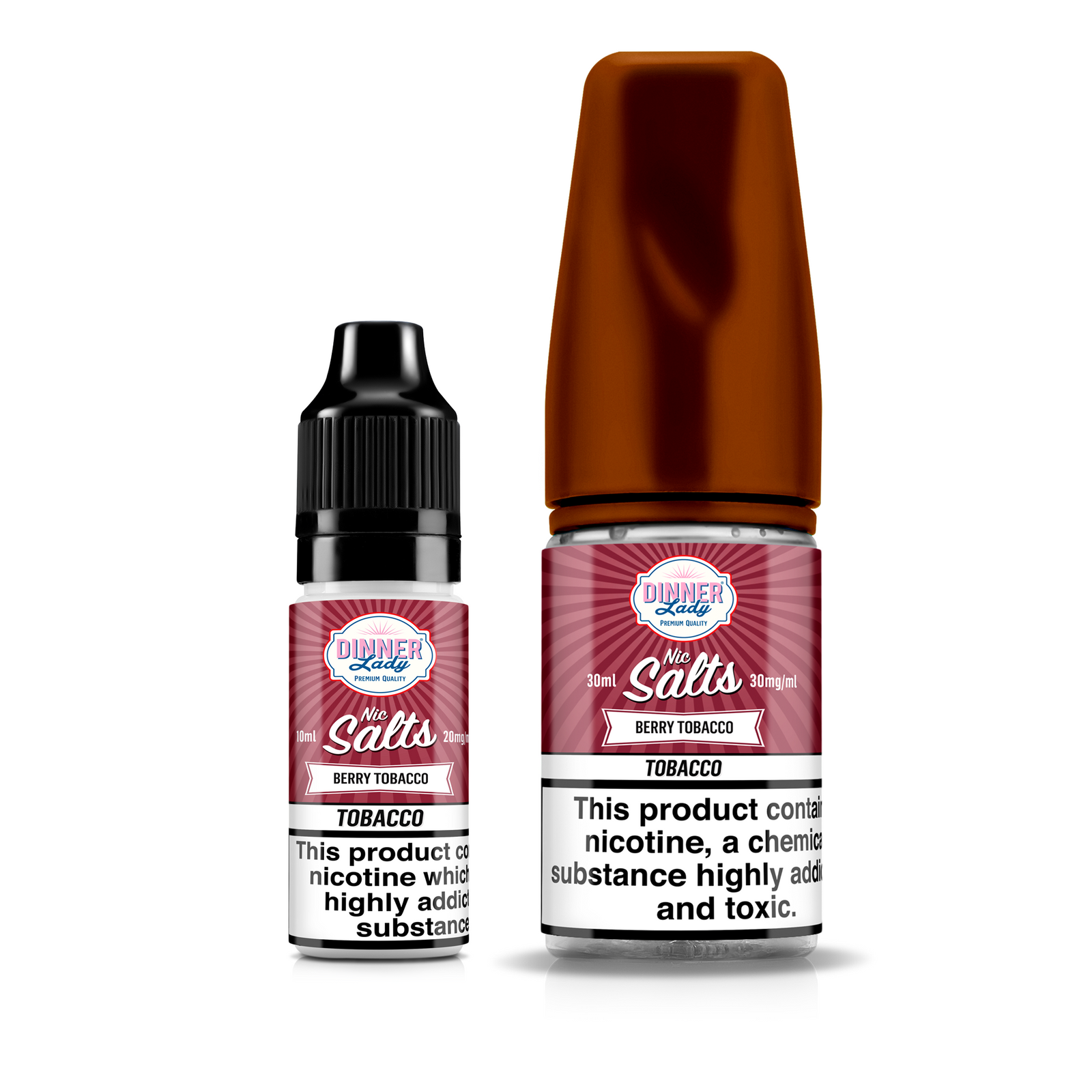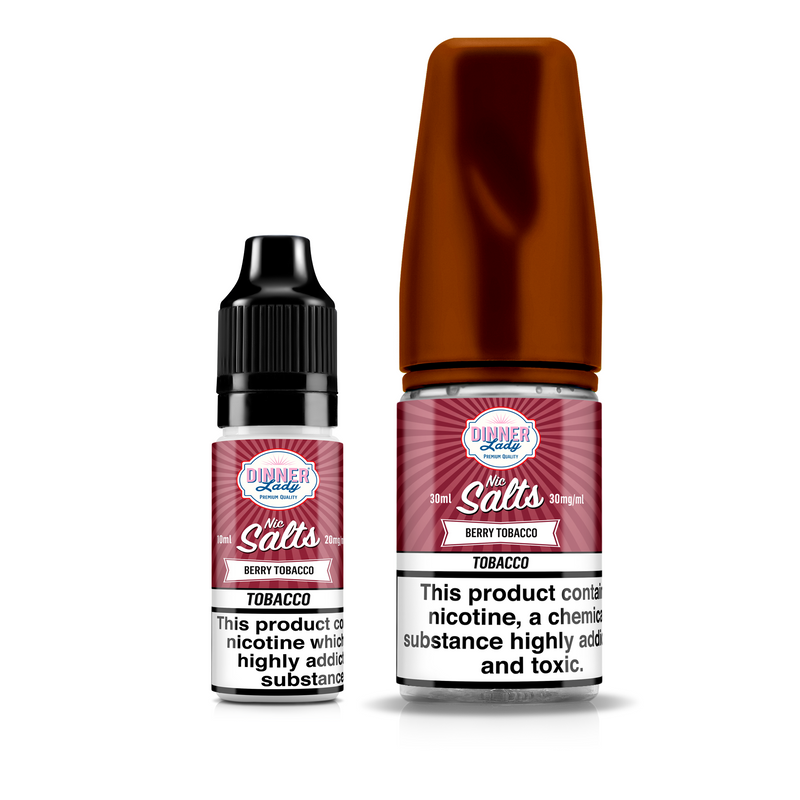 Berry Tobacco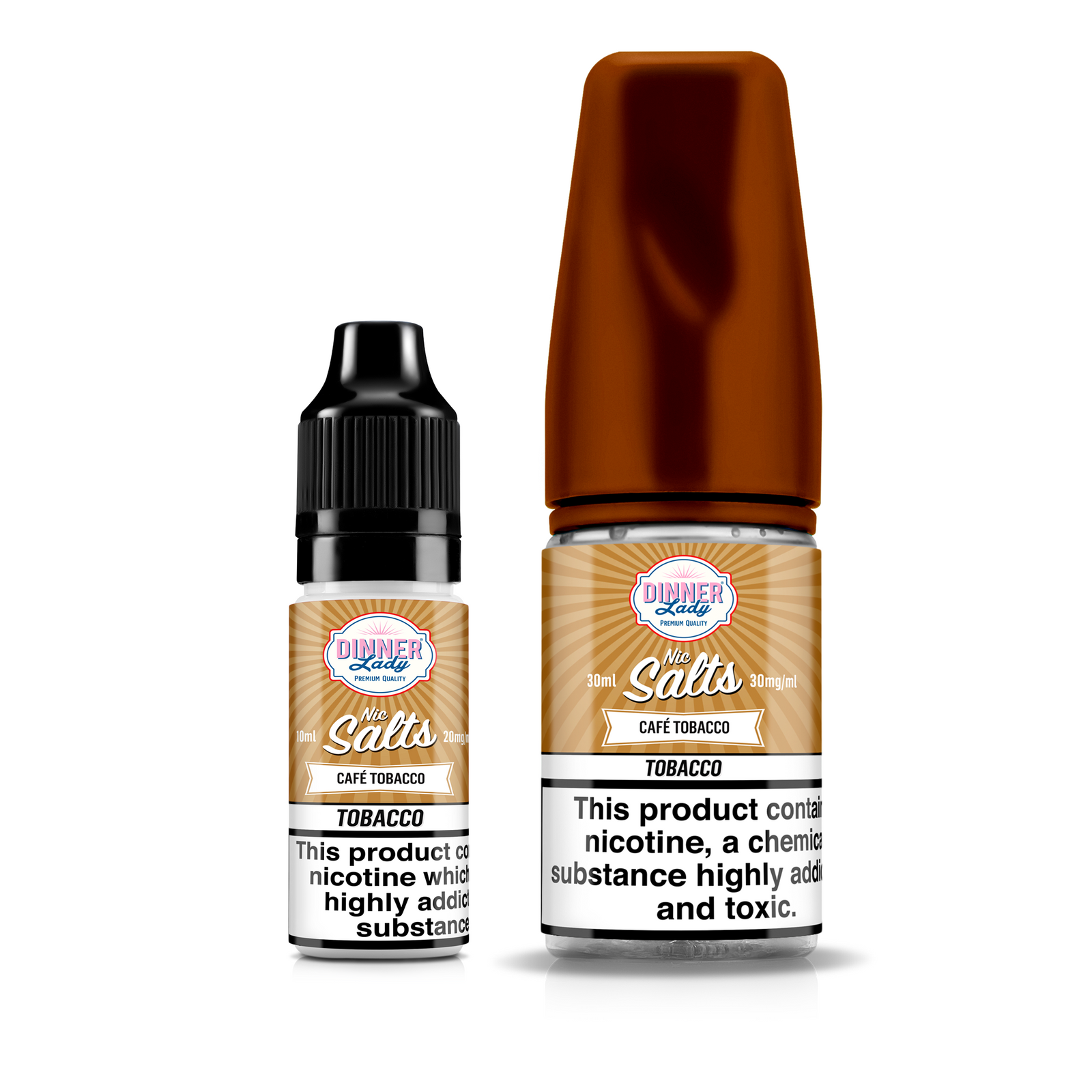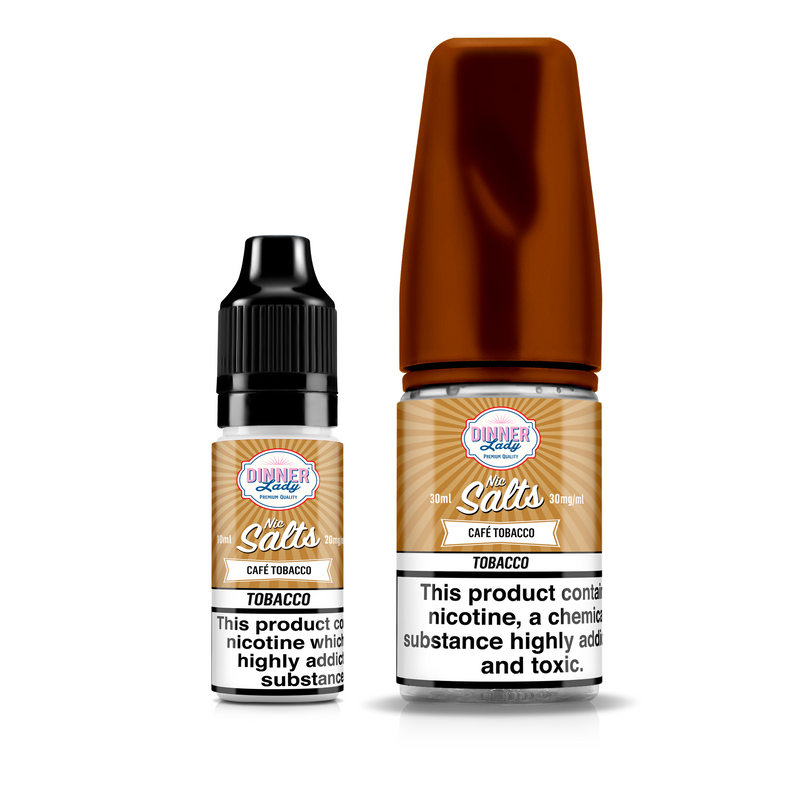 Cafe Tobacco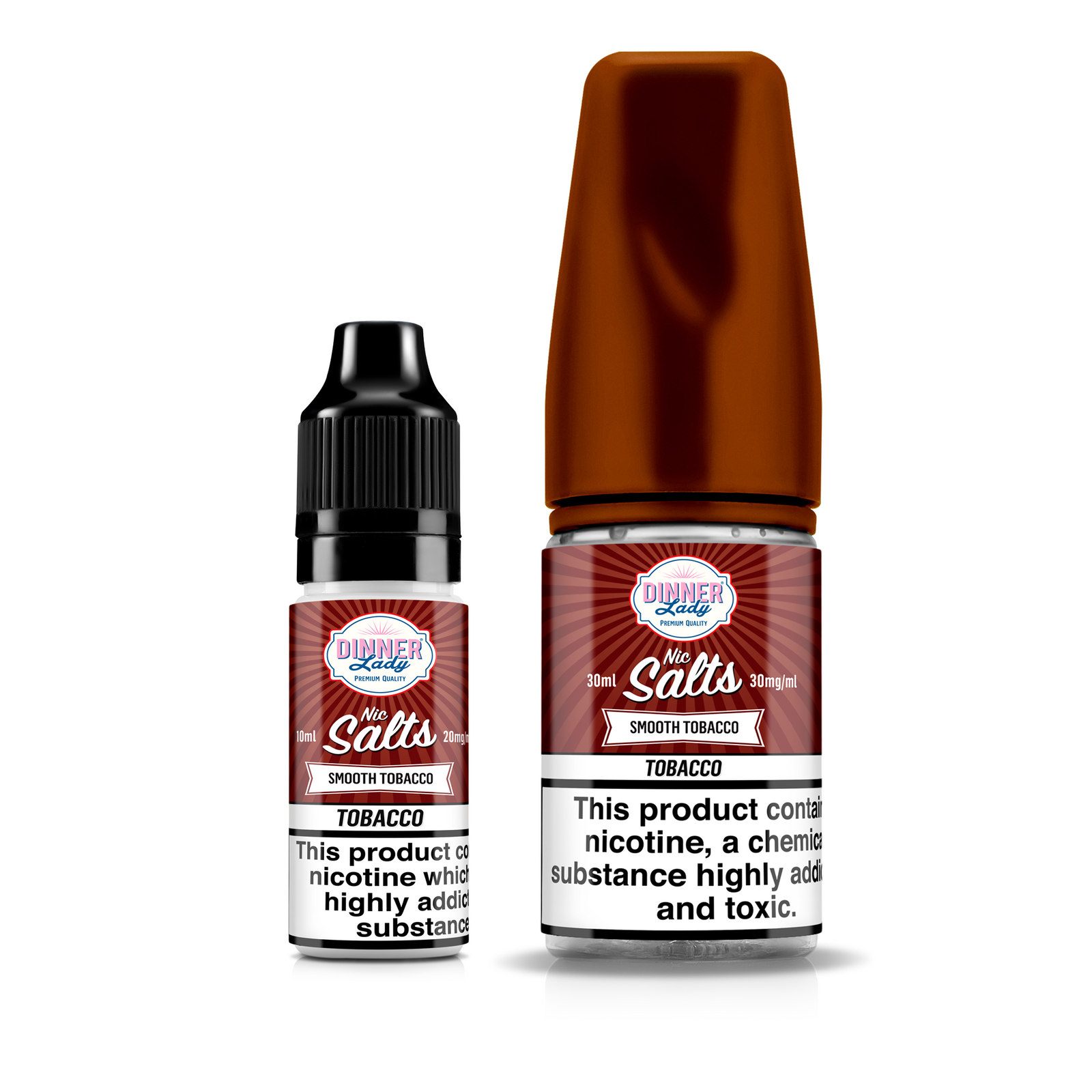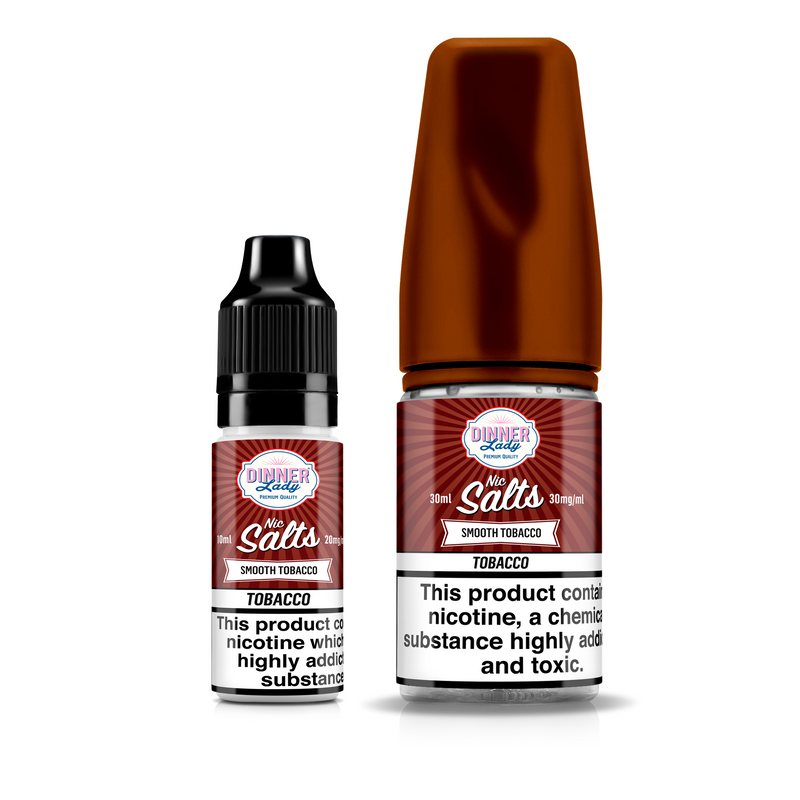 Smooth Tobacco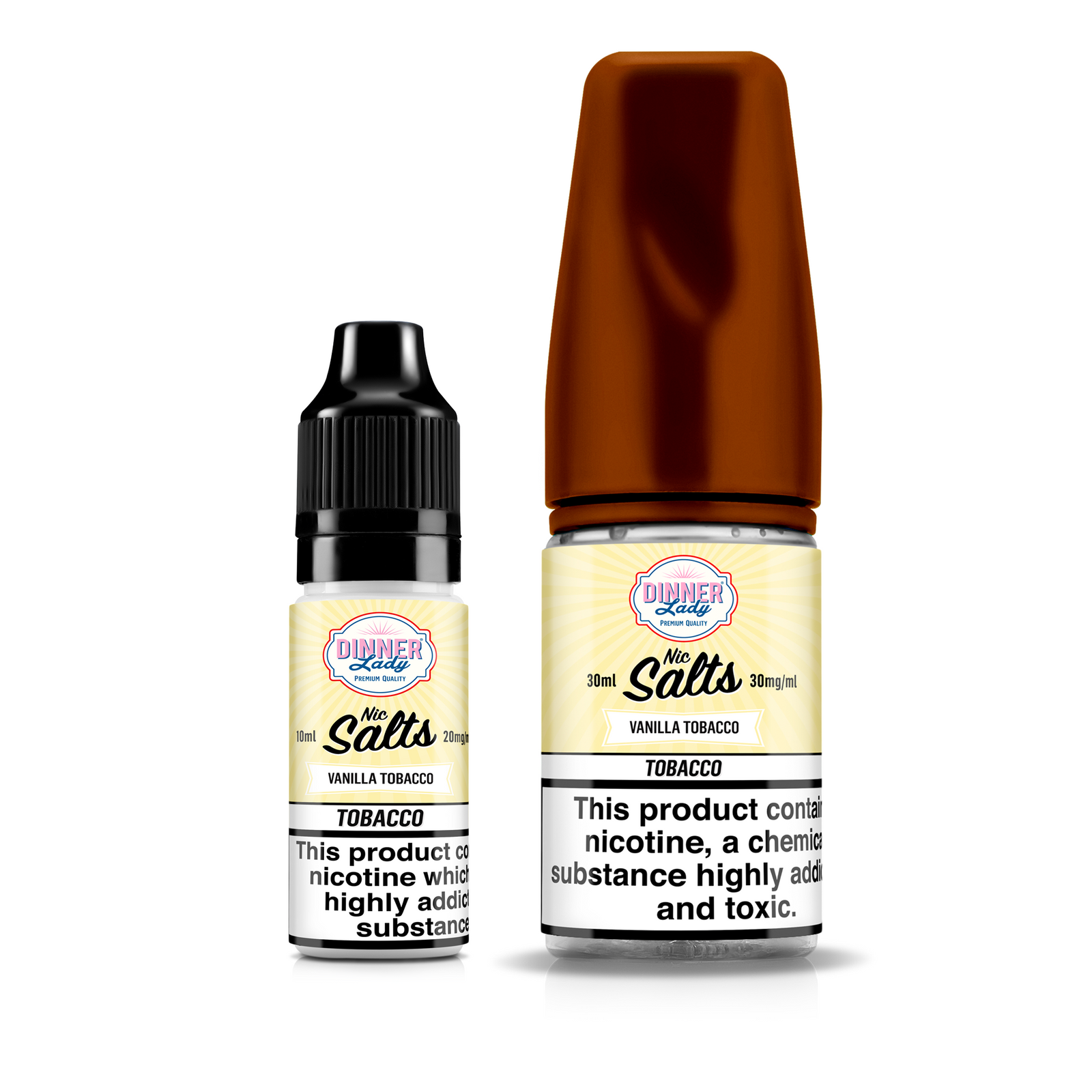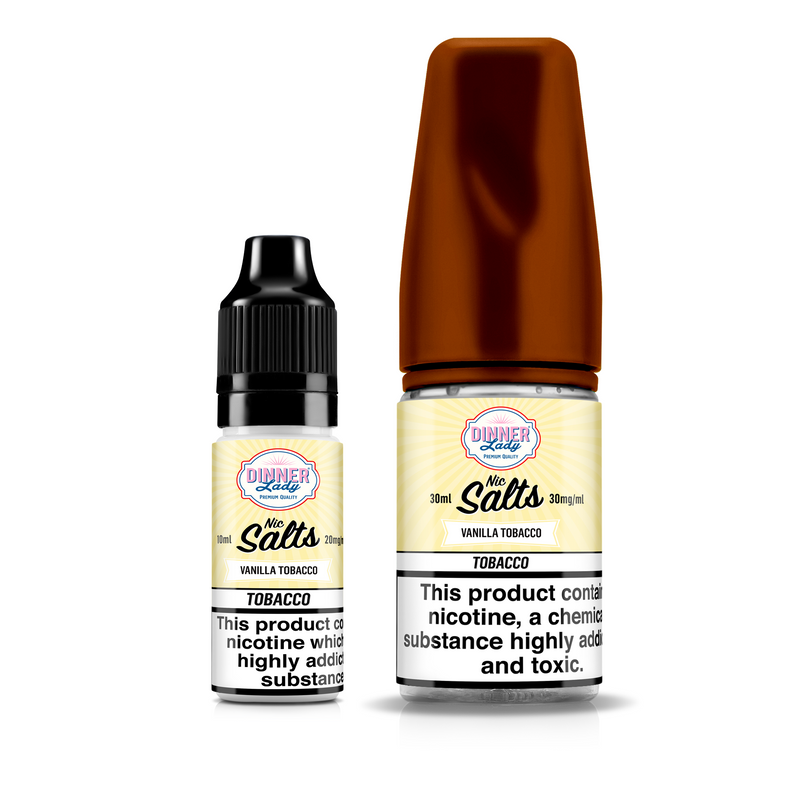 Vanilla Tobacco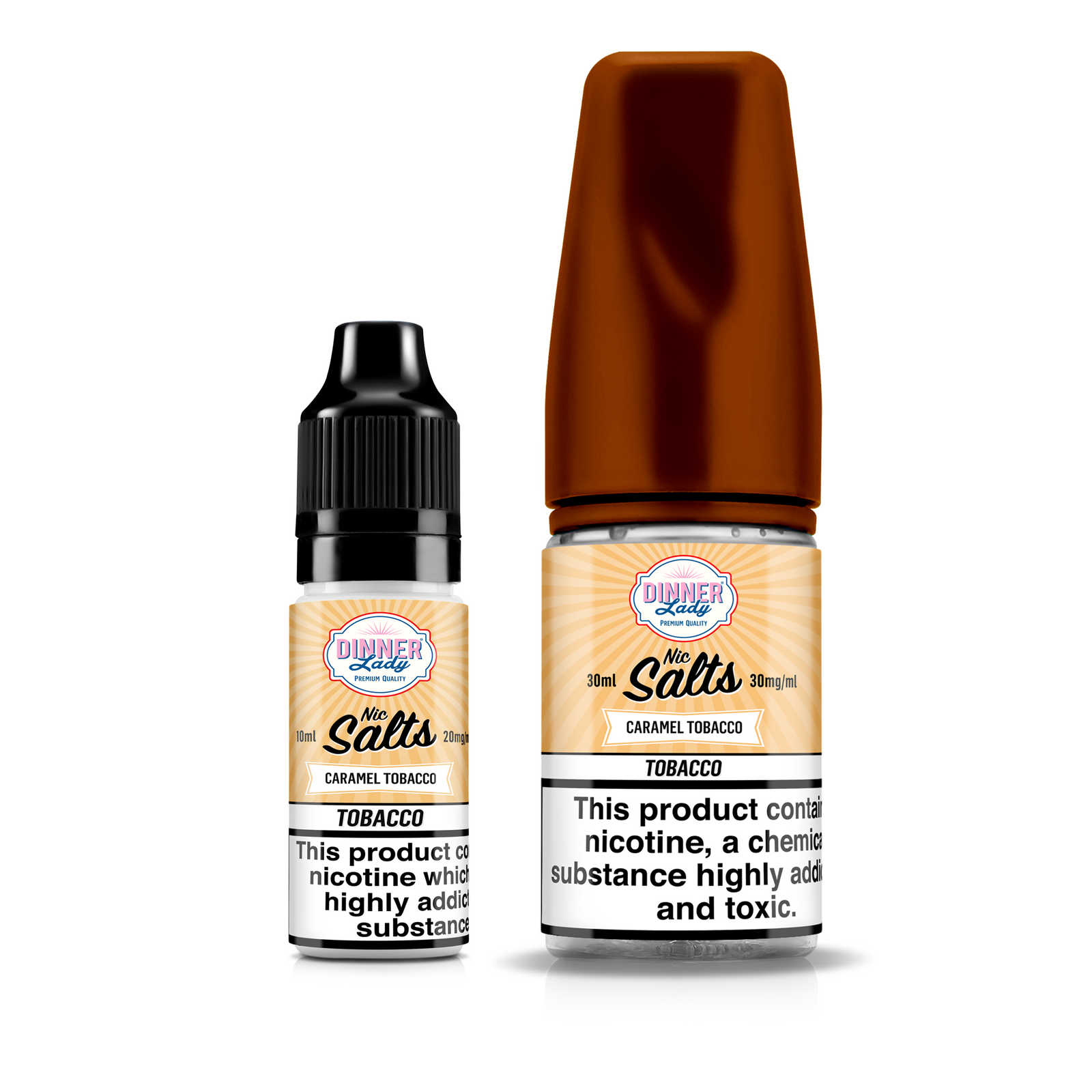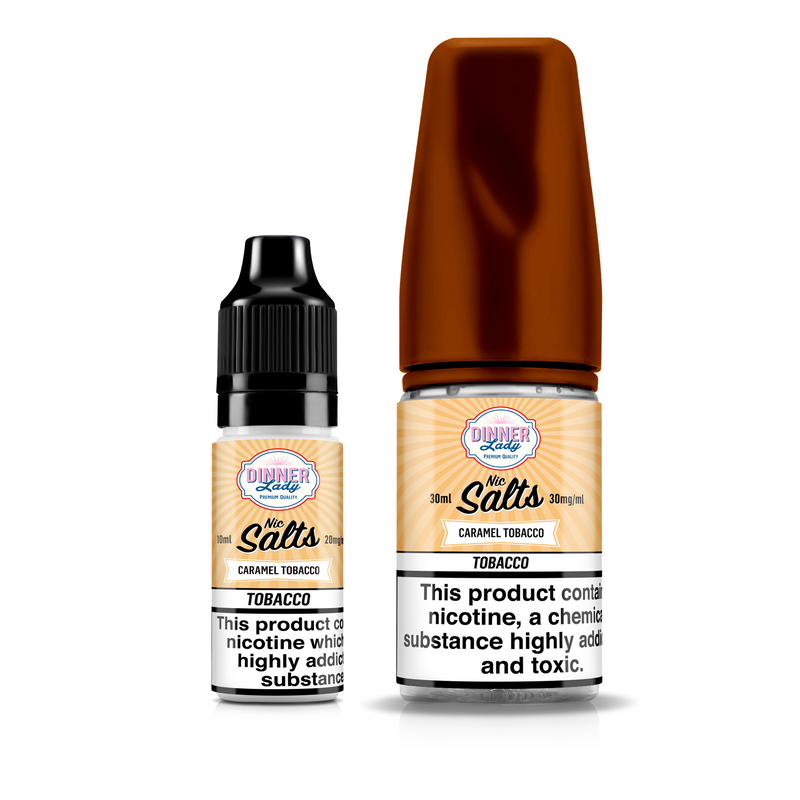 Caramel Tobacco
---
Beverages
With our Beverage range, we set out with the aim to create brilliantly refreshing flavours with a Dinner Lady twist that we know you will love..

Please note not all flavours and strengths are available in every region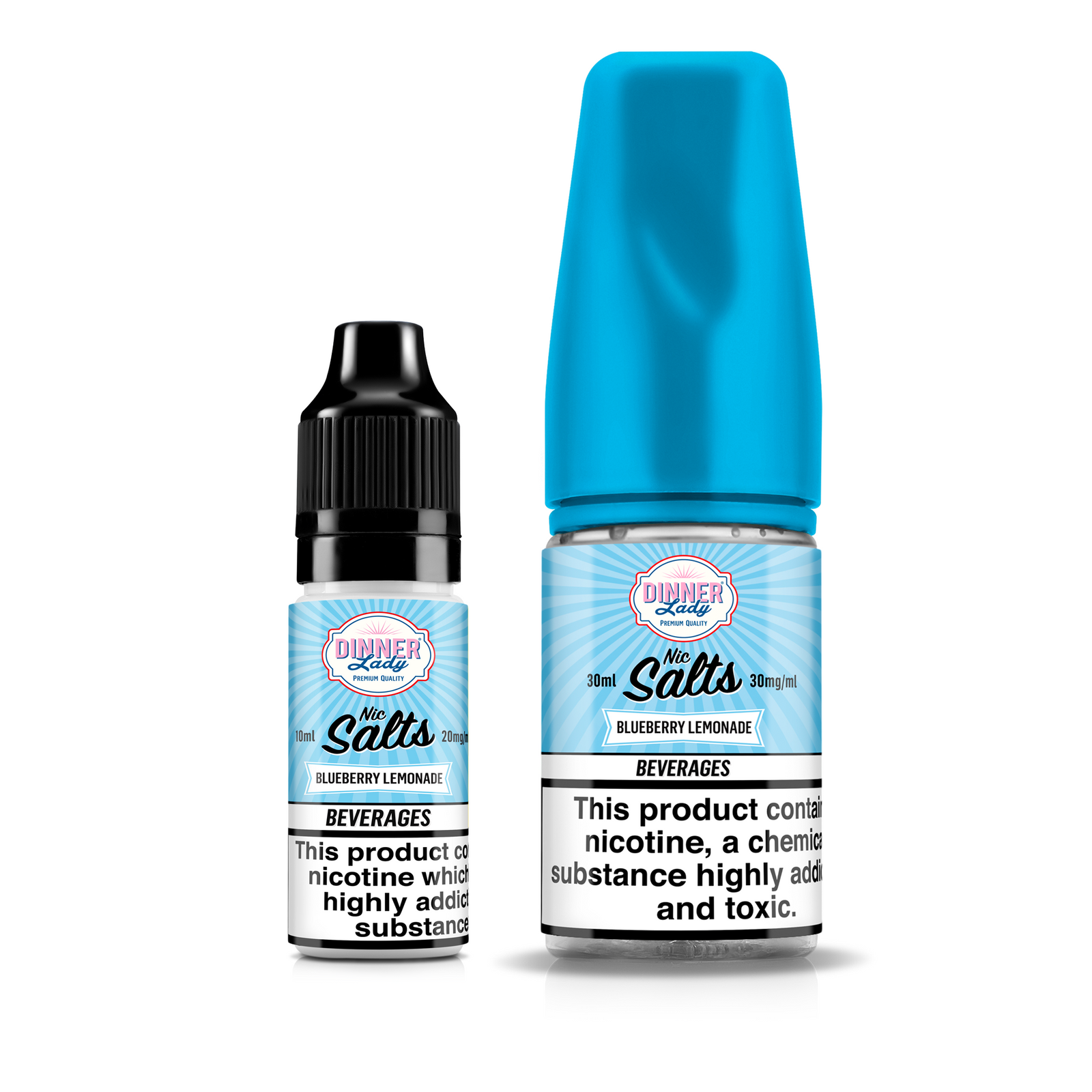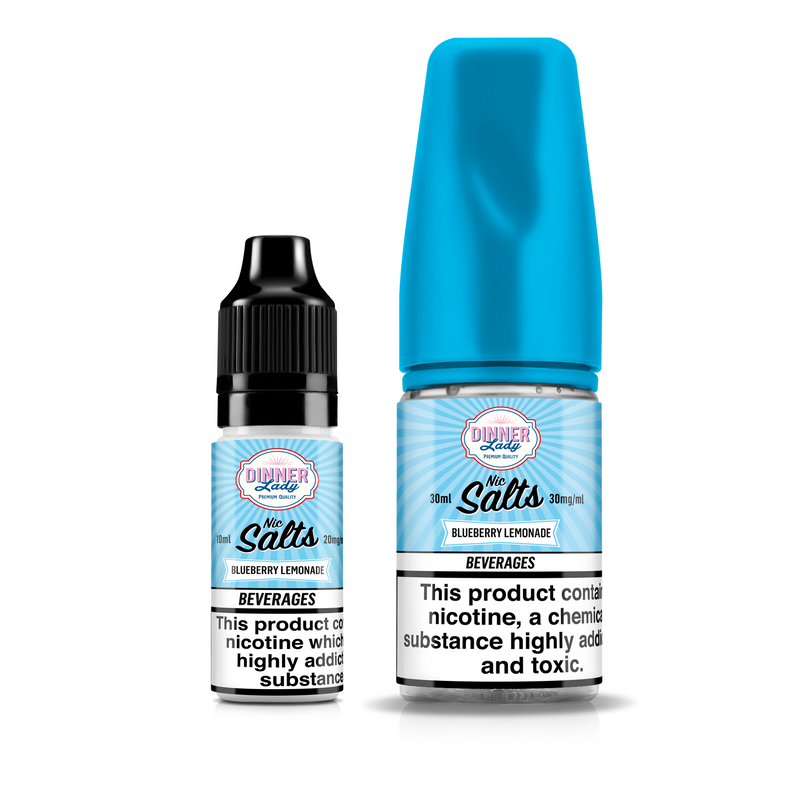 Blueberry Lemonade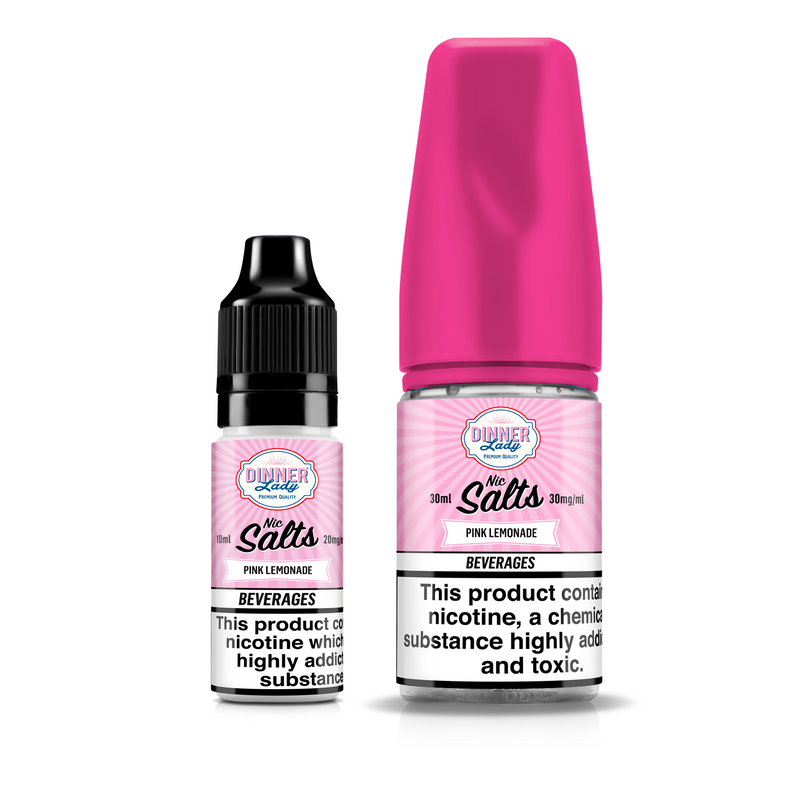 Pink Lemonade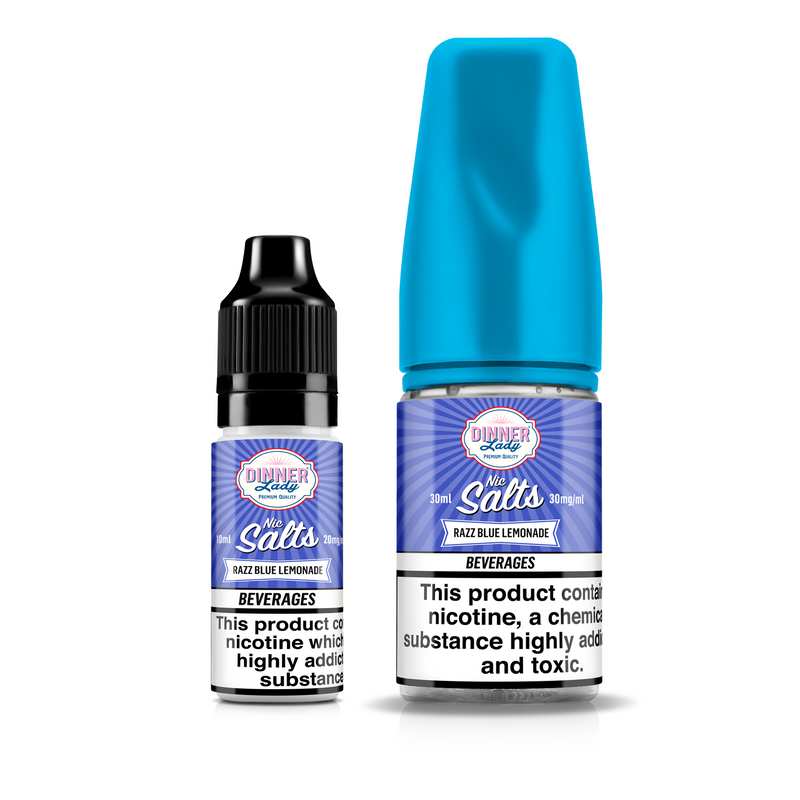 Razz Blue Lemonade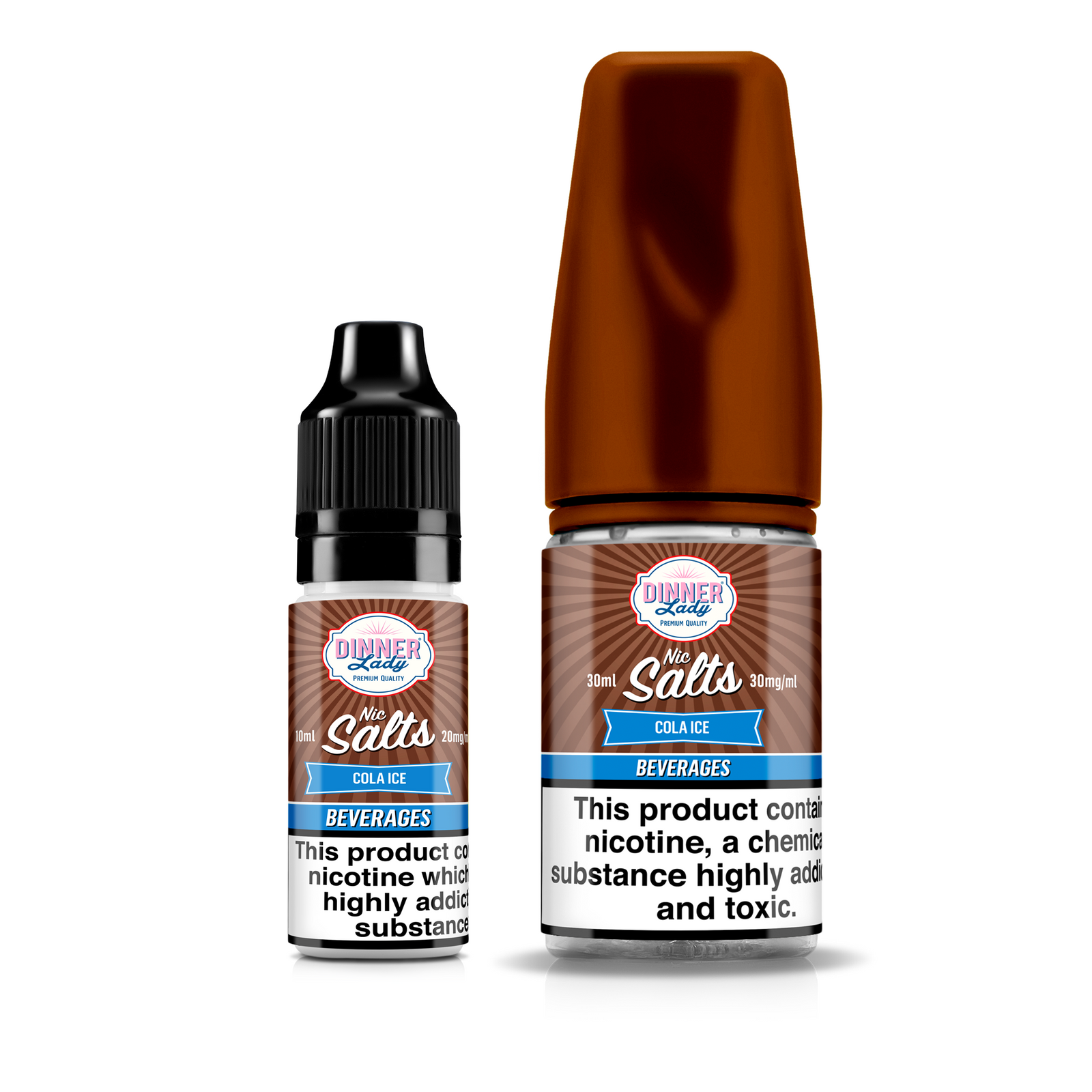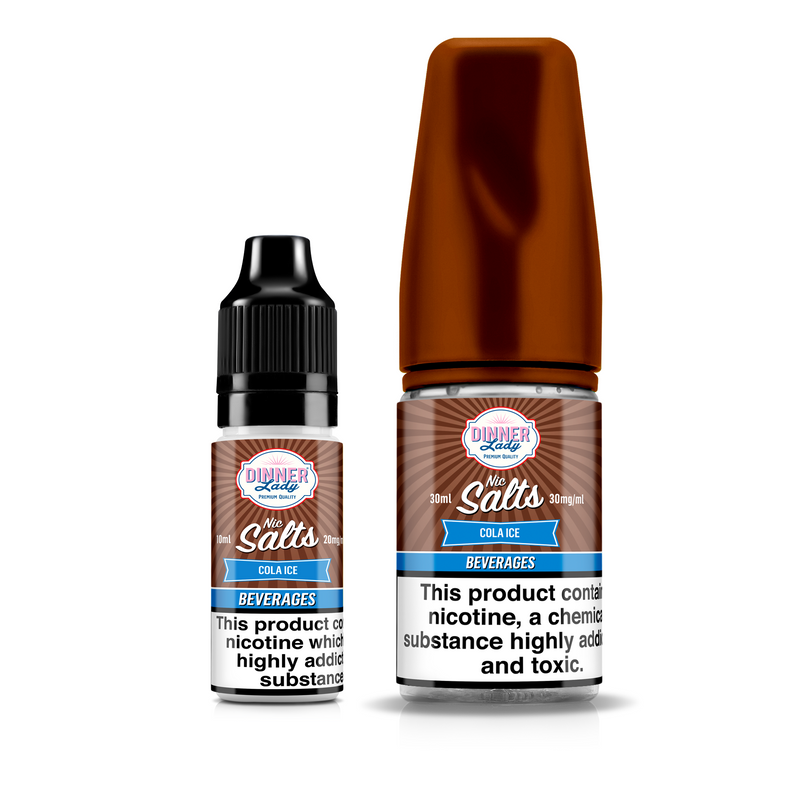 Cola Ice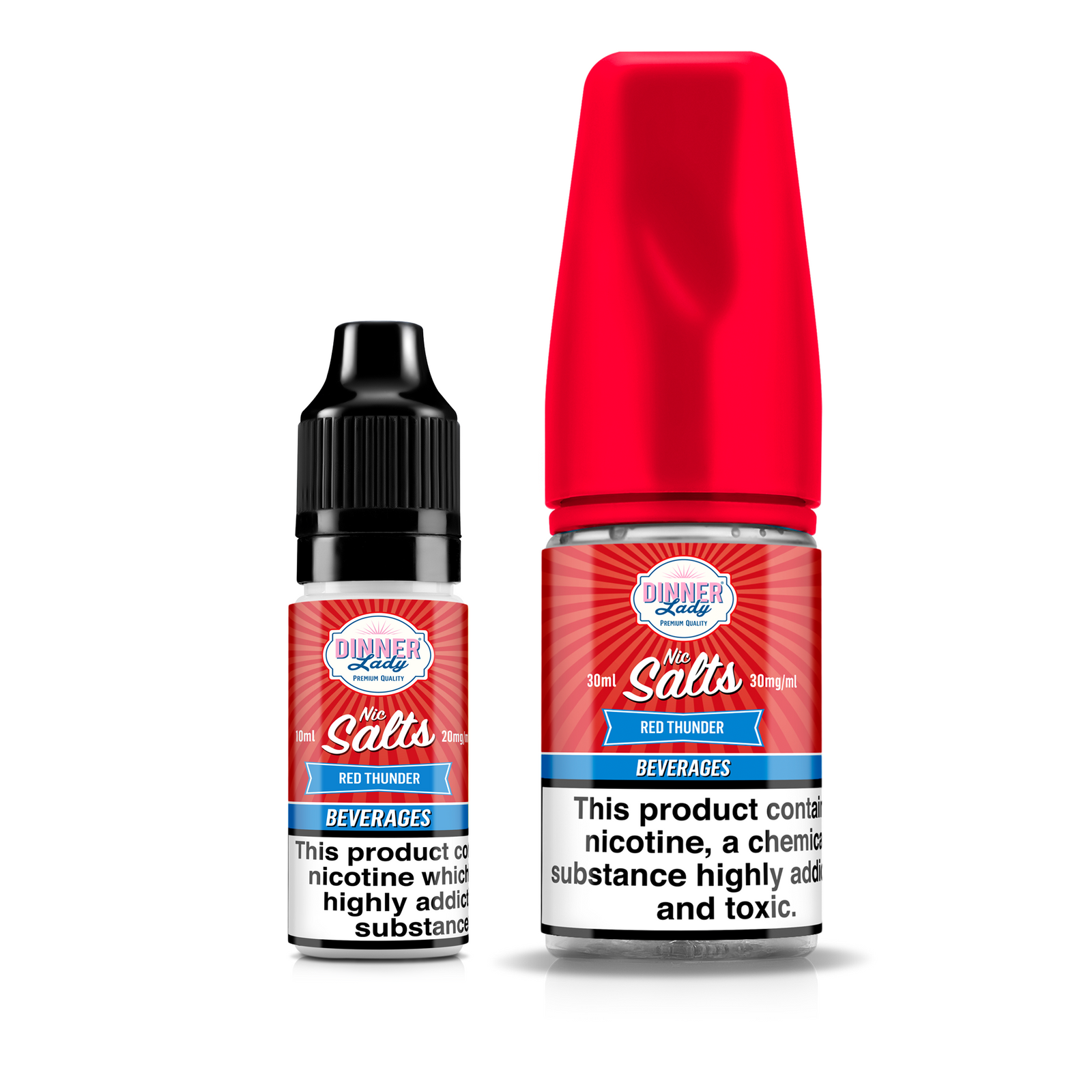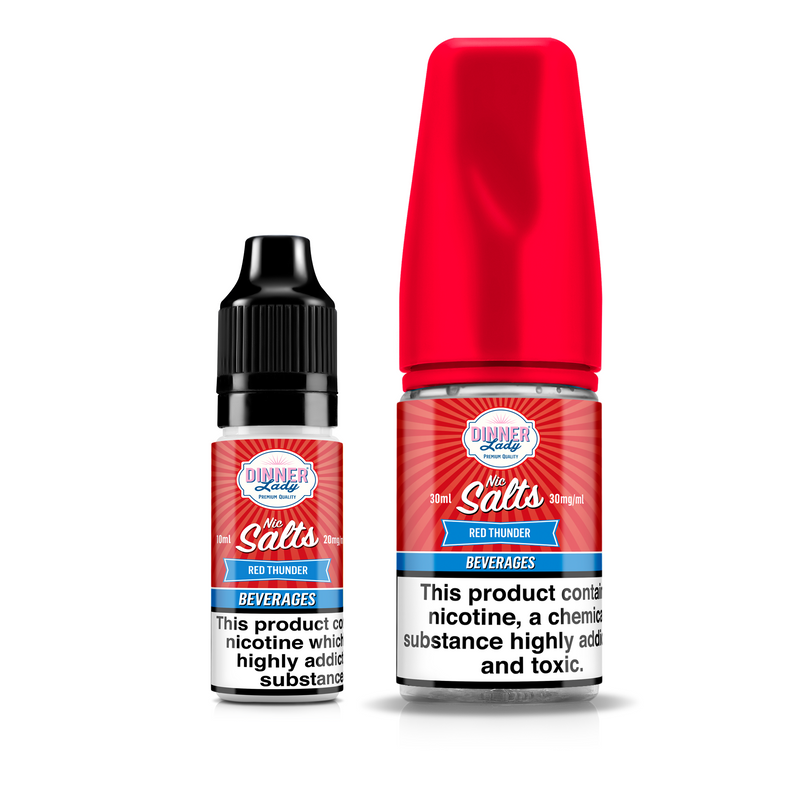 Red Thunder
---
Fruits Range
This internationally-loved range includes well-known favourites such as Purple Rain and Banana Ice, as well as new fruit avours including the mouth watering Kiwi Passion Guava..

Please note not all flavours and strengths are available in every region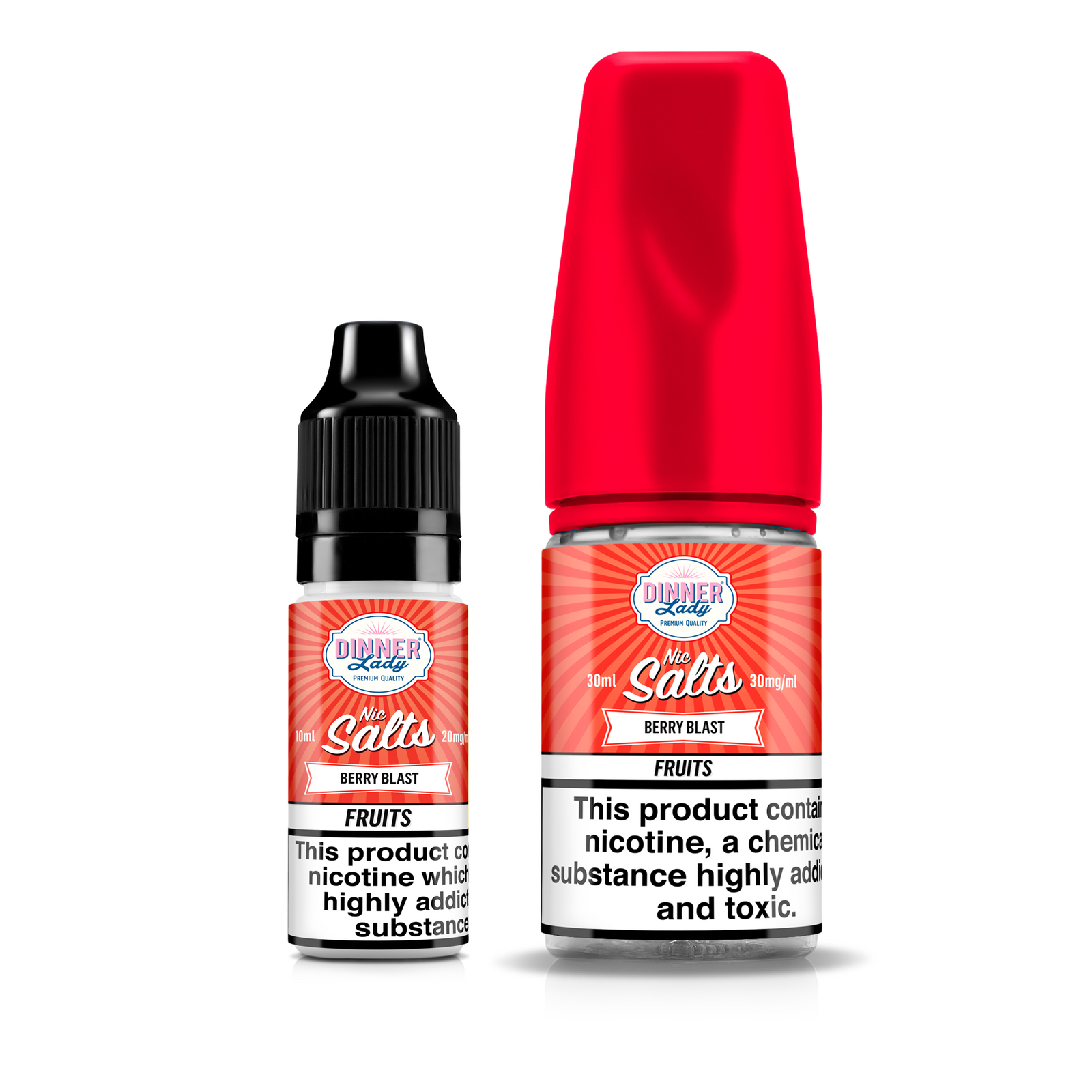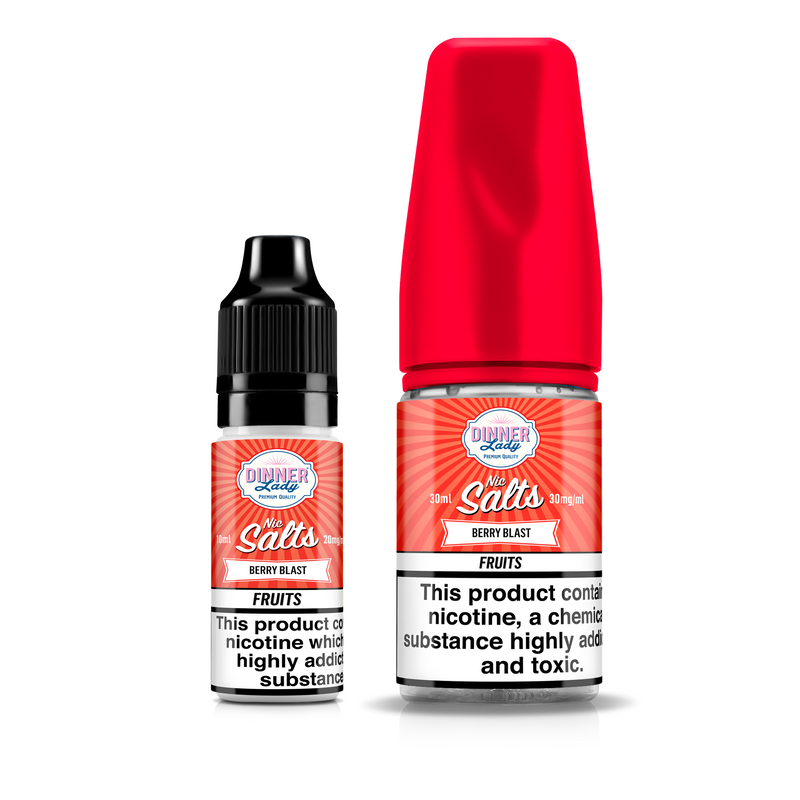 Berry Blast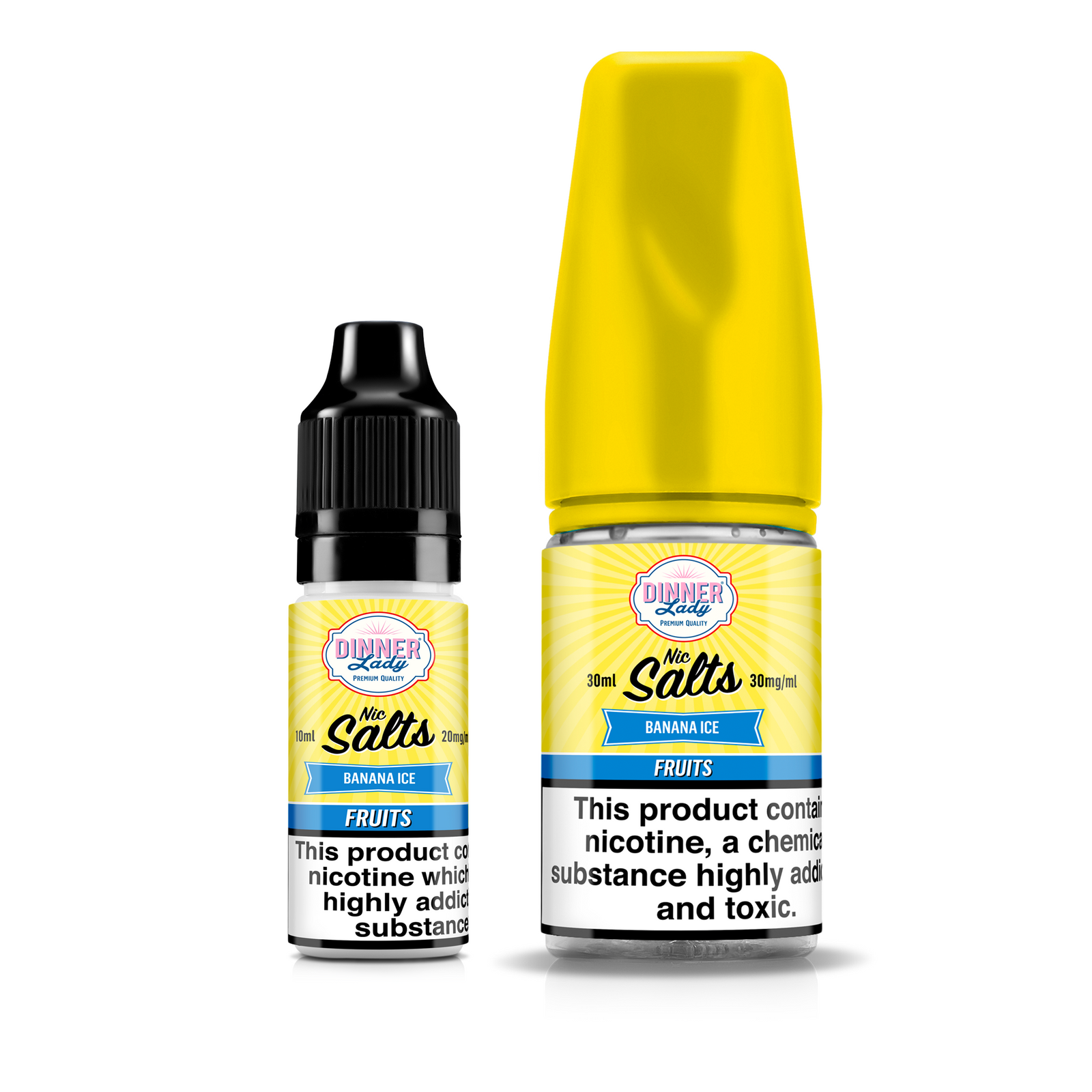 Banana Ice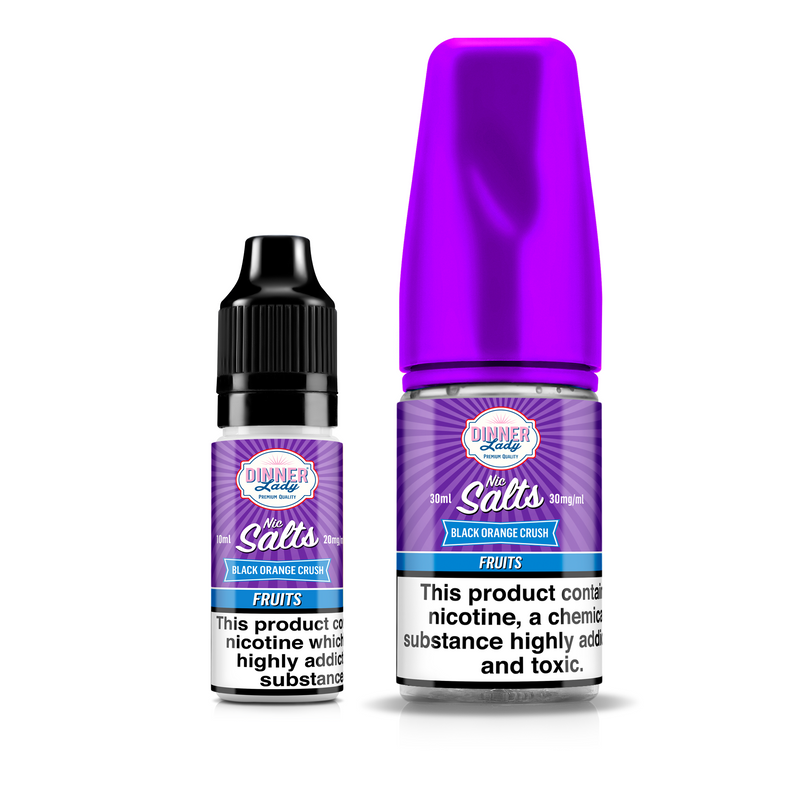 Black Orange Crush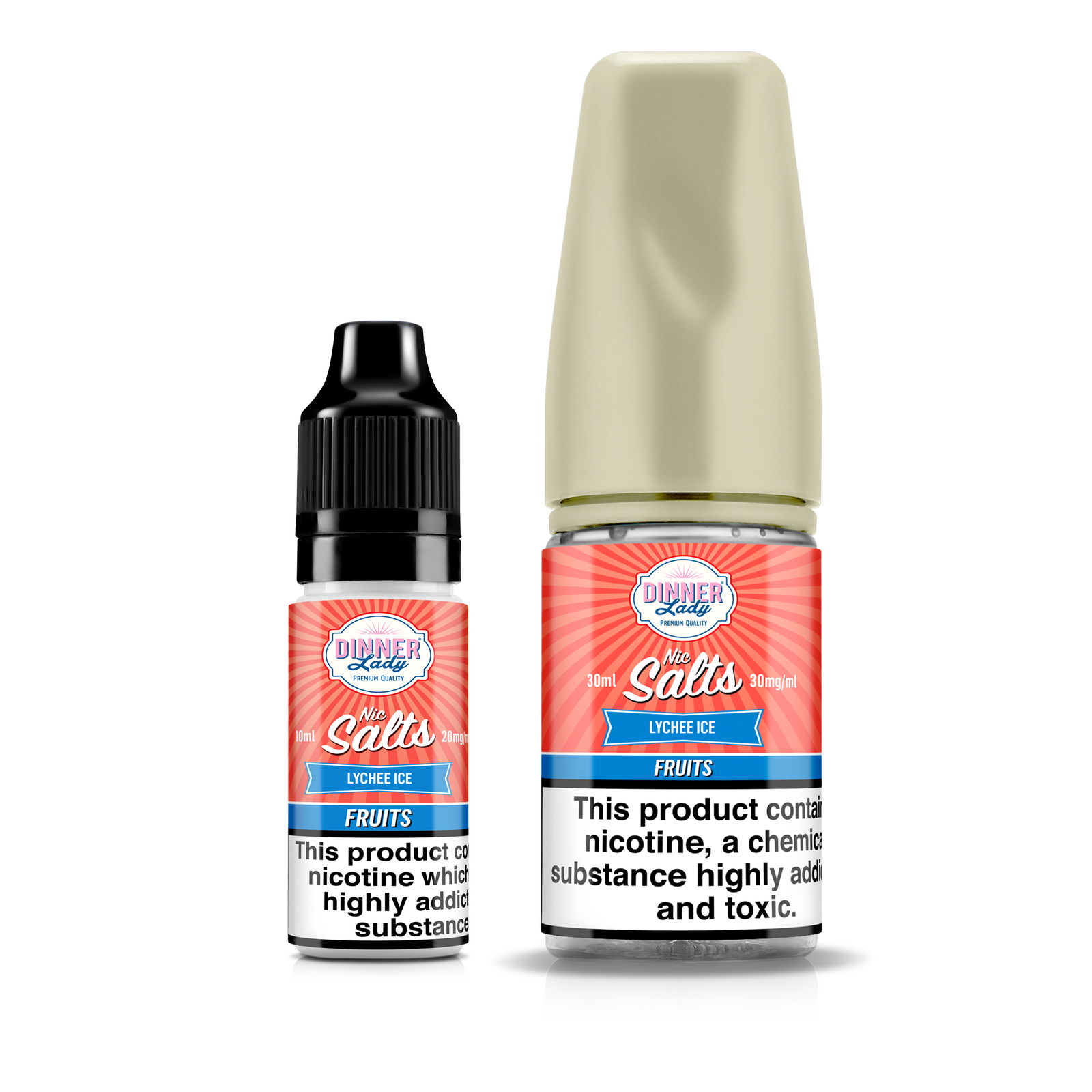 Lychee Ice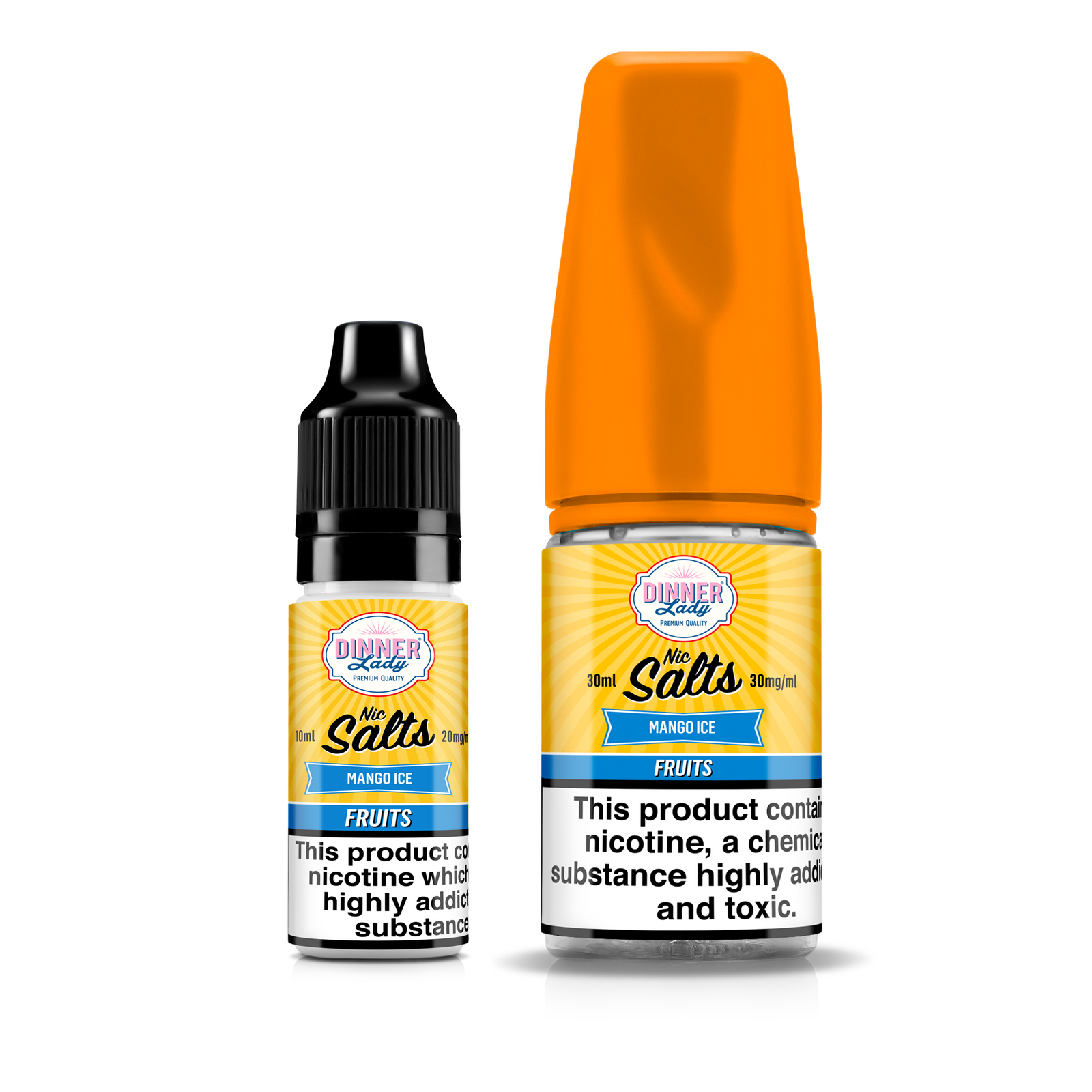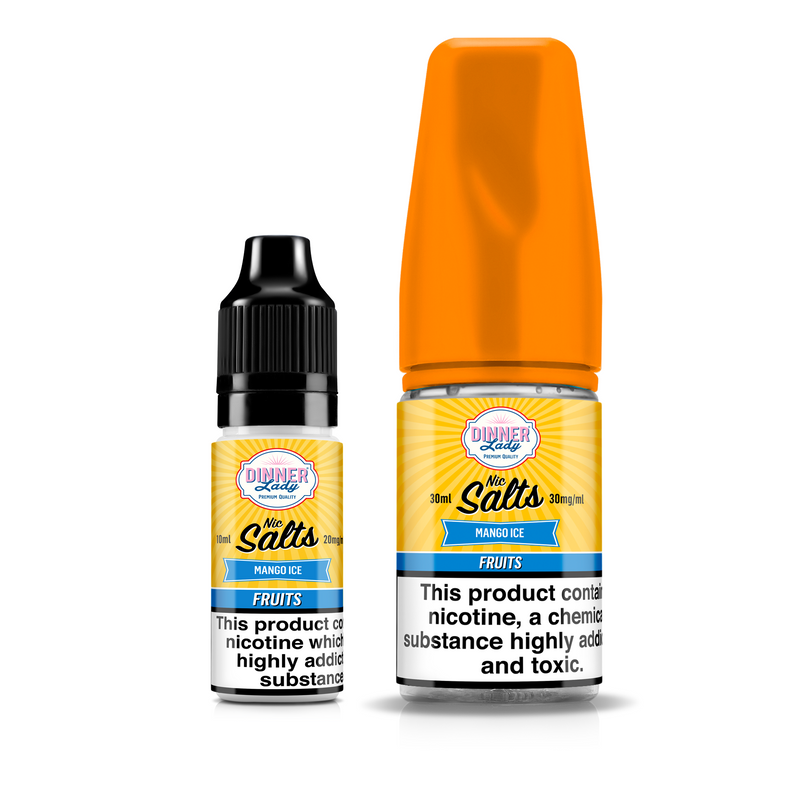 Mango Ice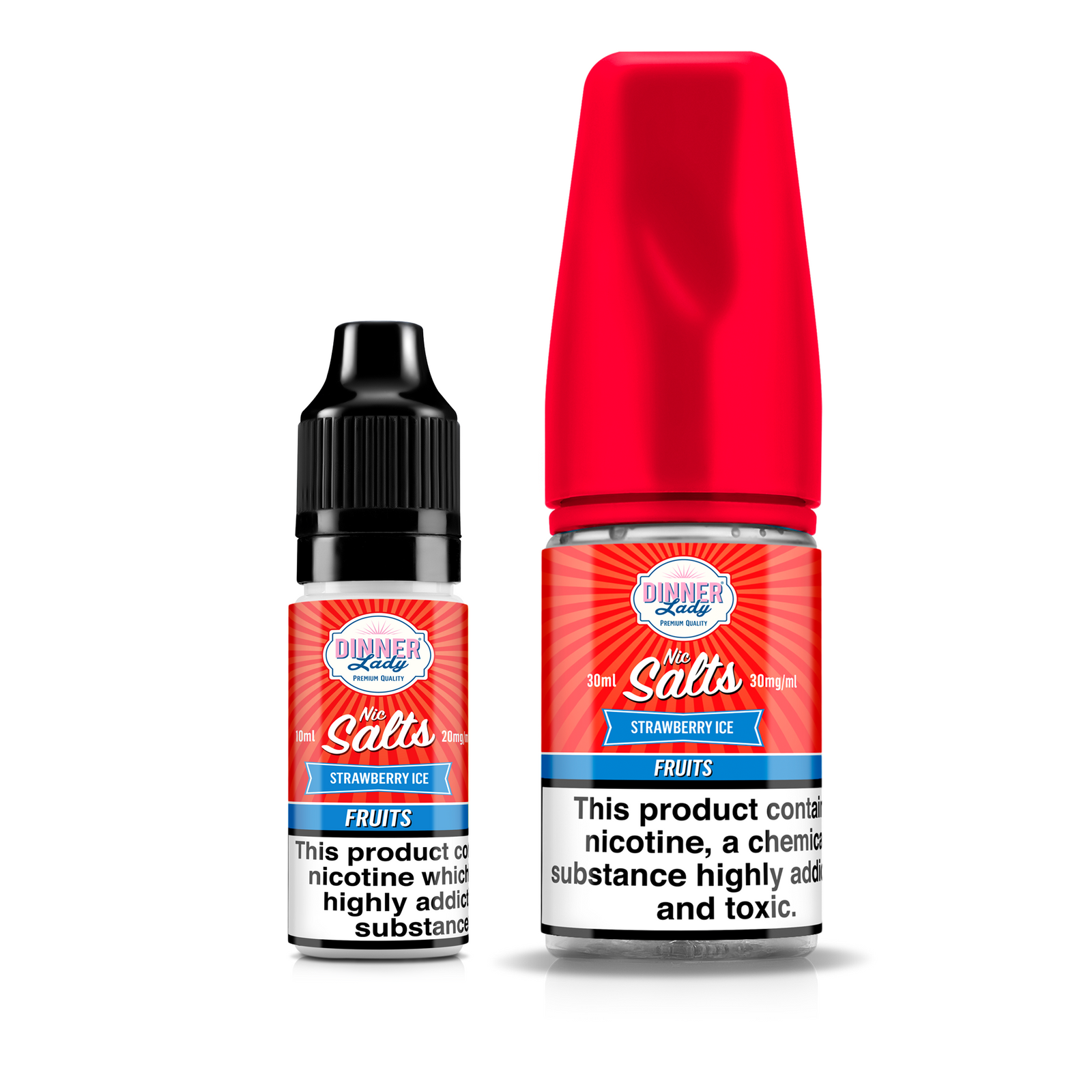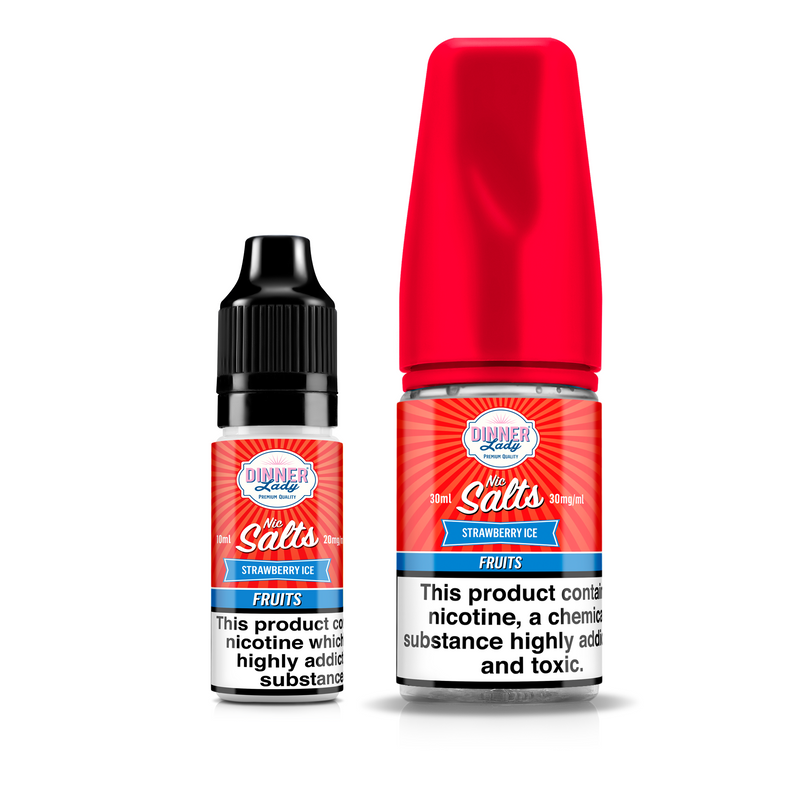 Strawberry Ice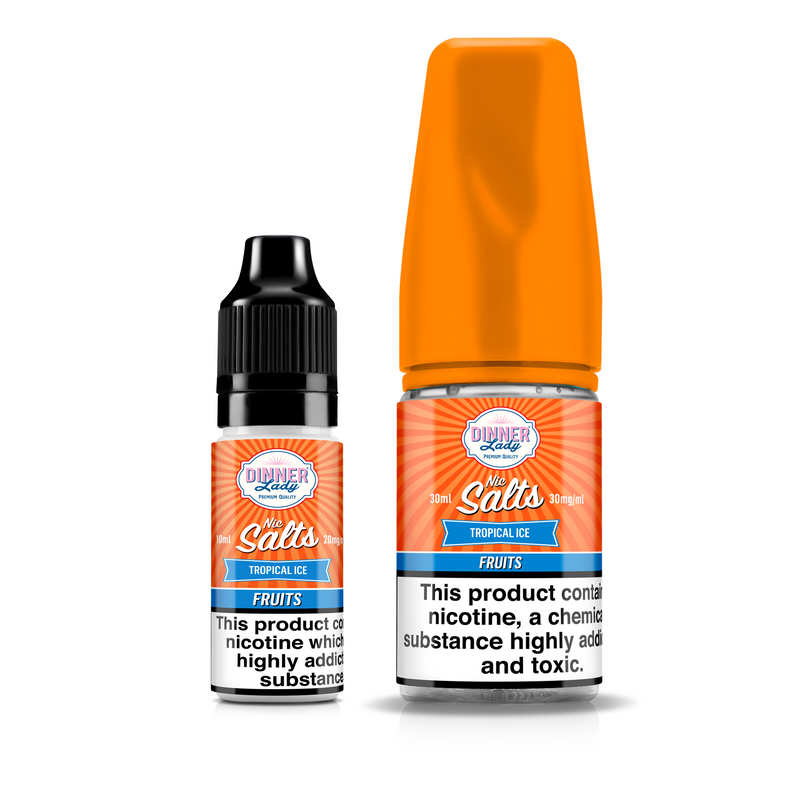 Tropical Ice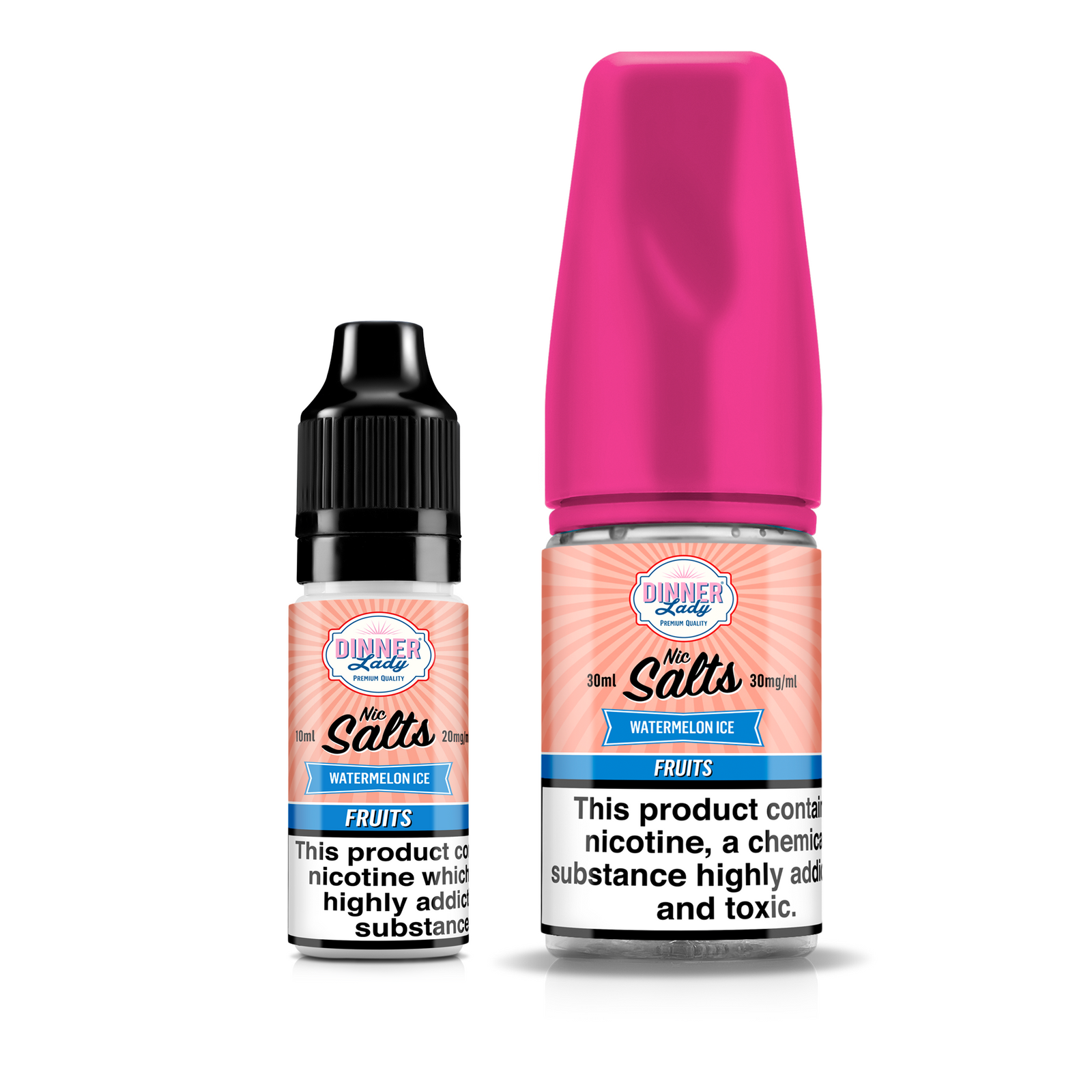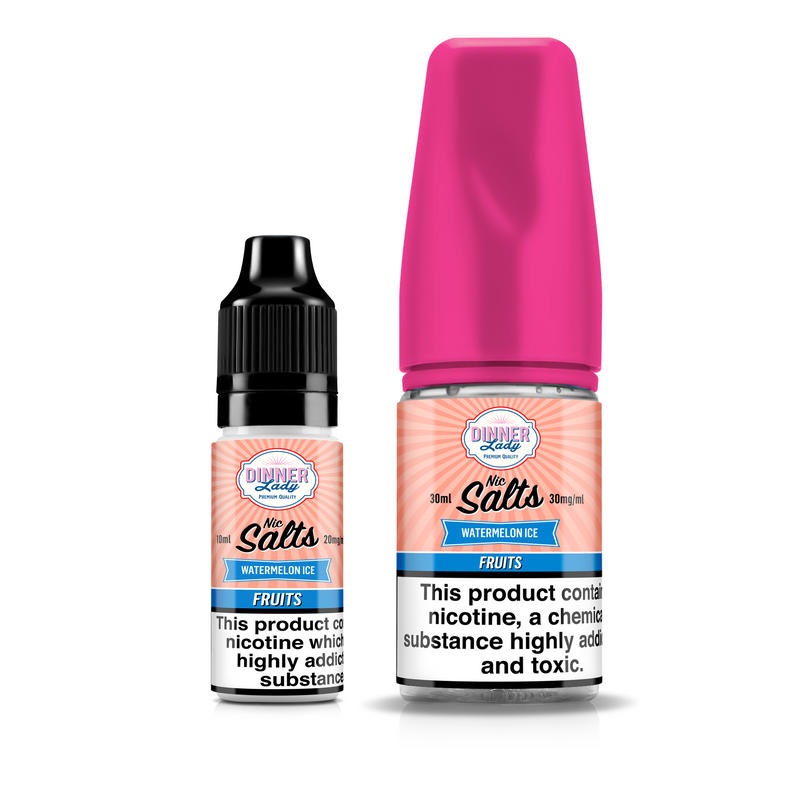 Watermelon Ice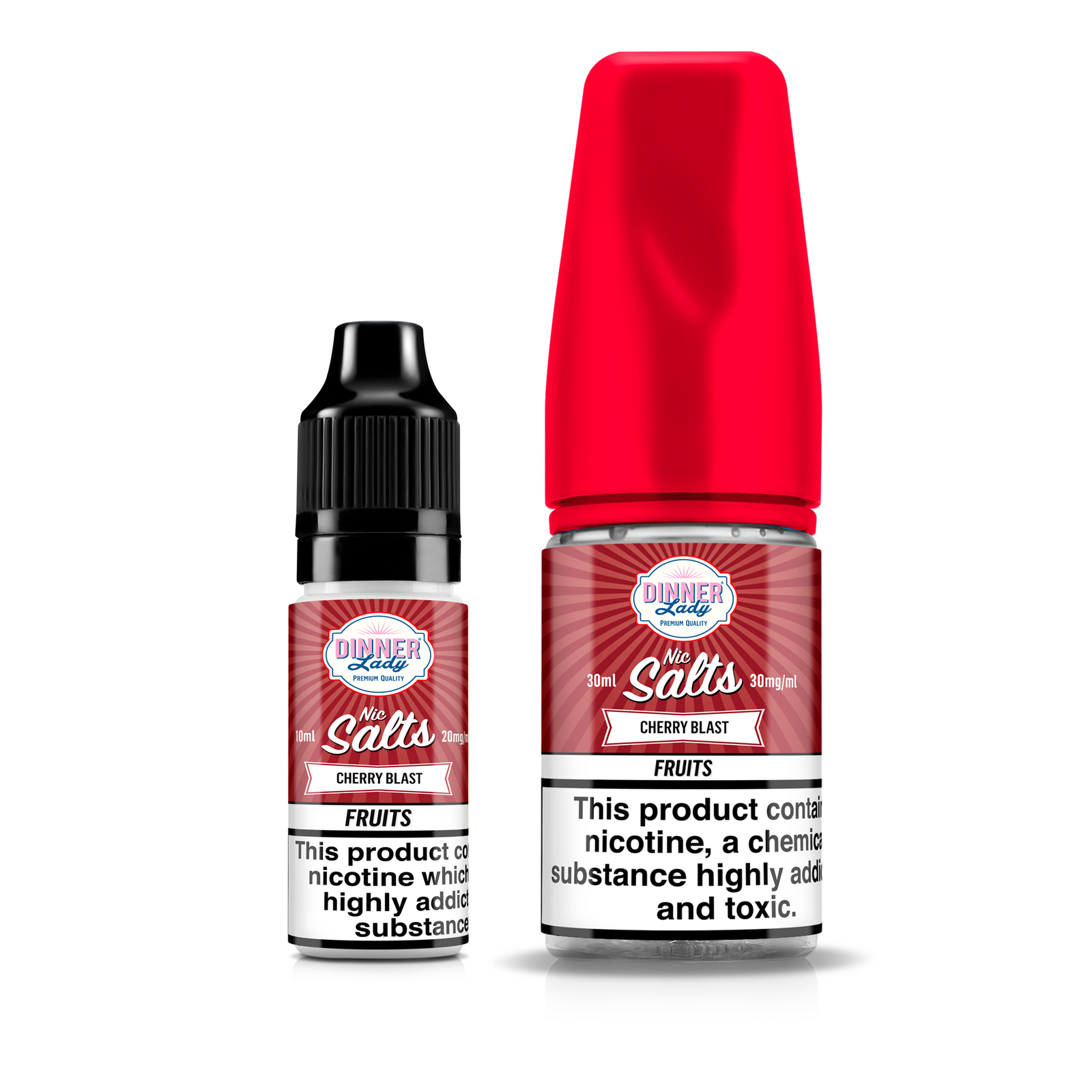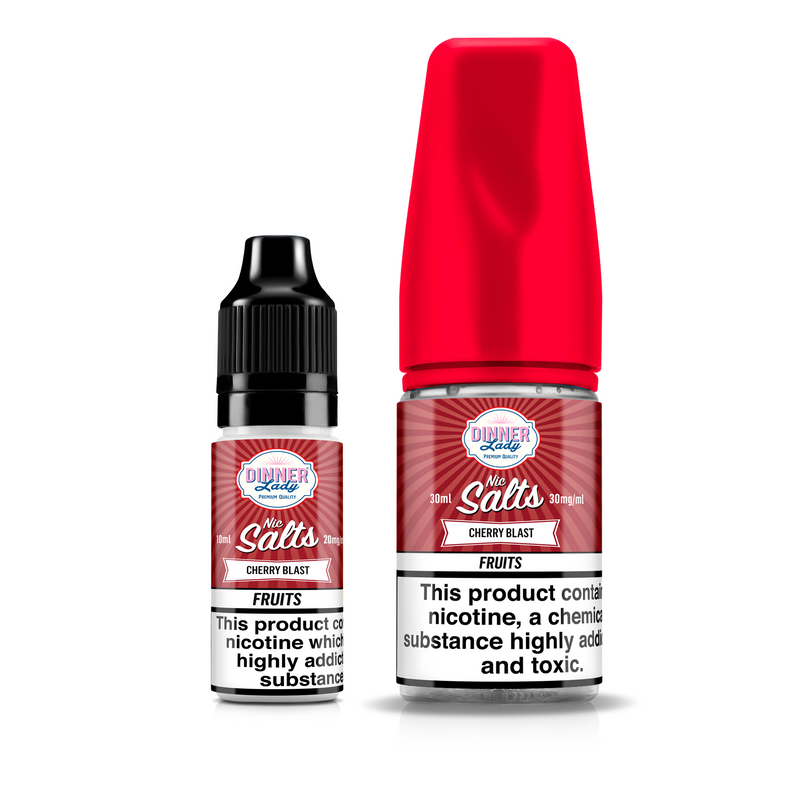 Cherry Blast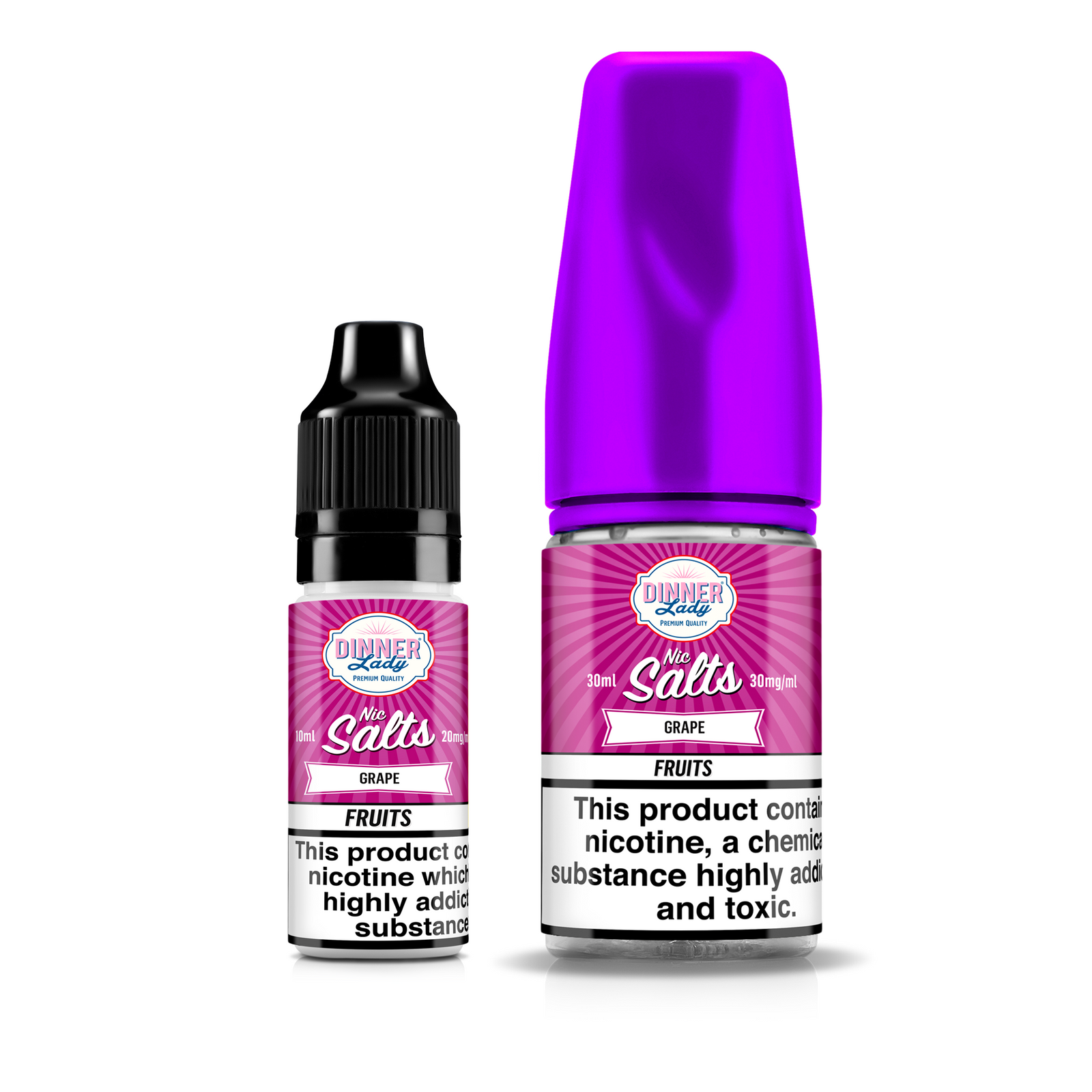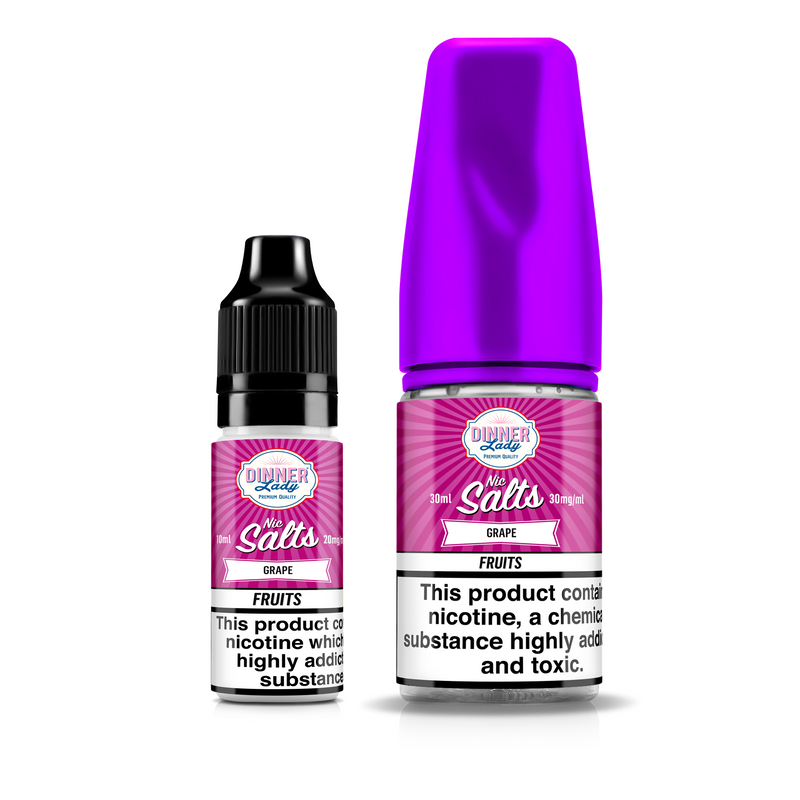 Grape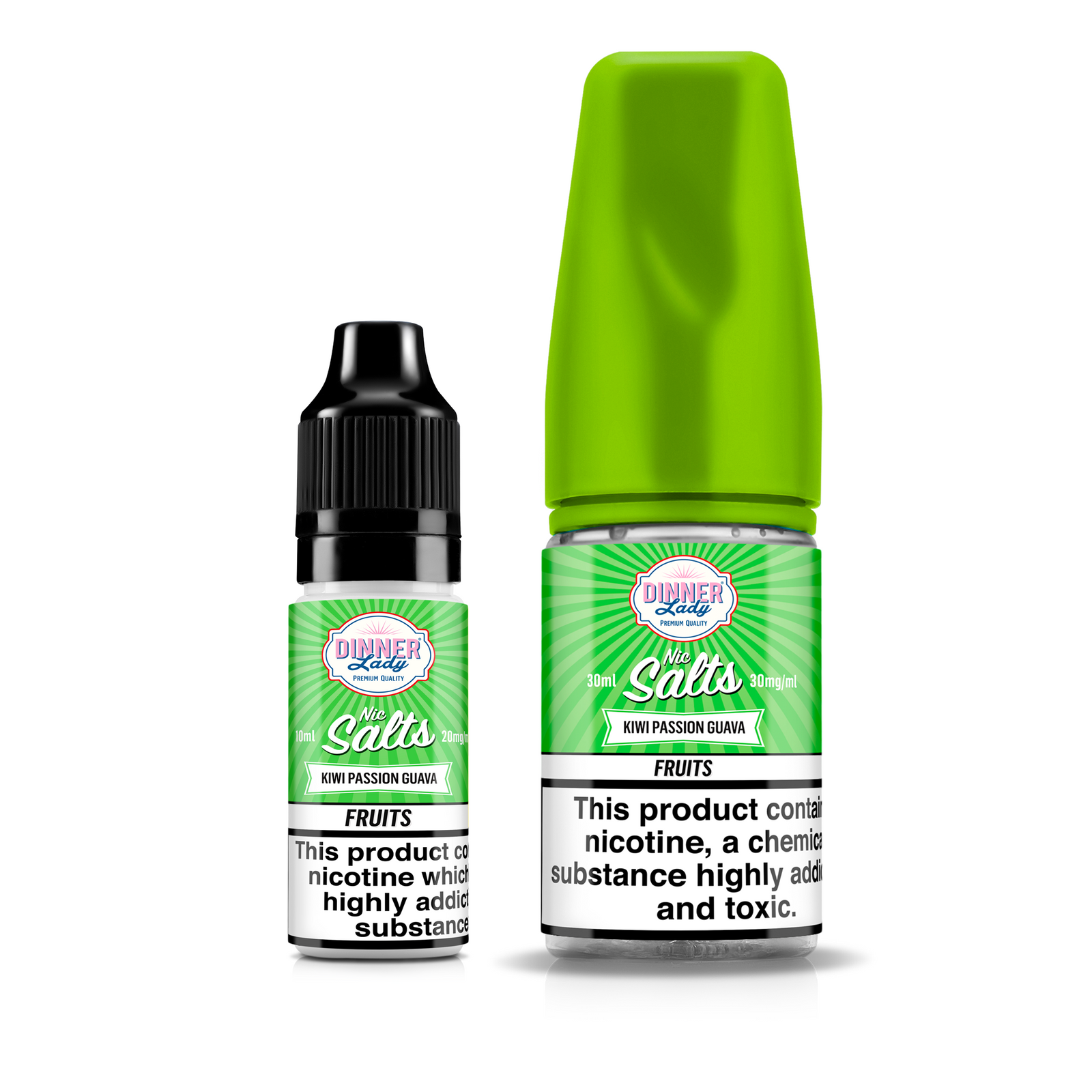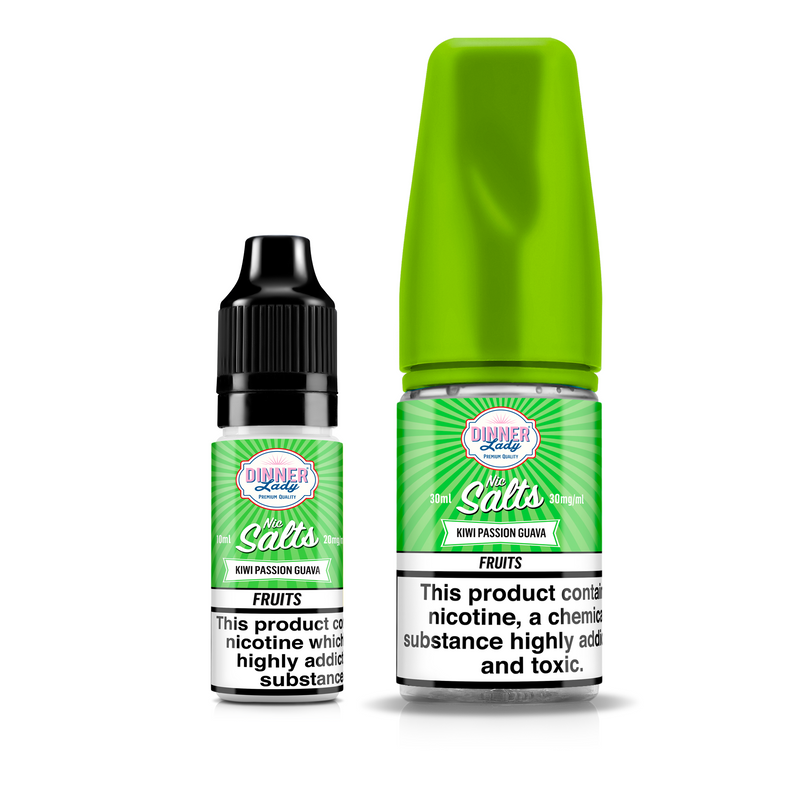 Kiwi Passion Guava
Purple Rain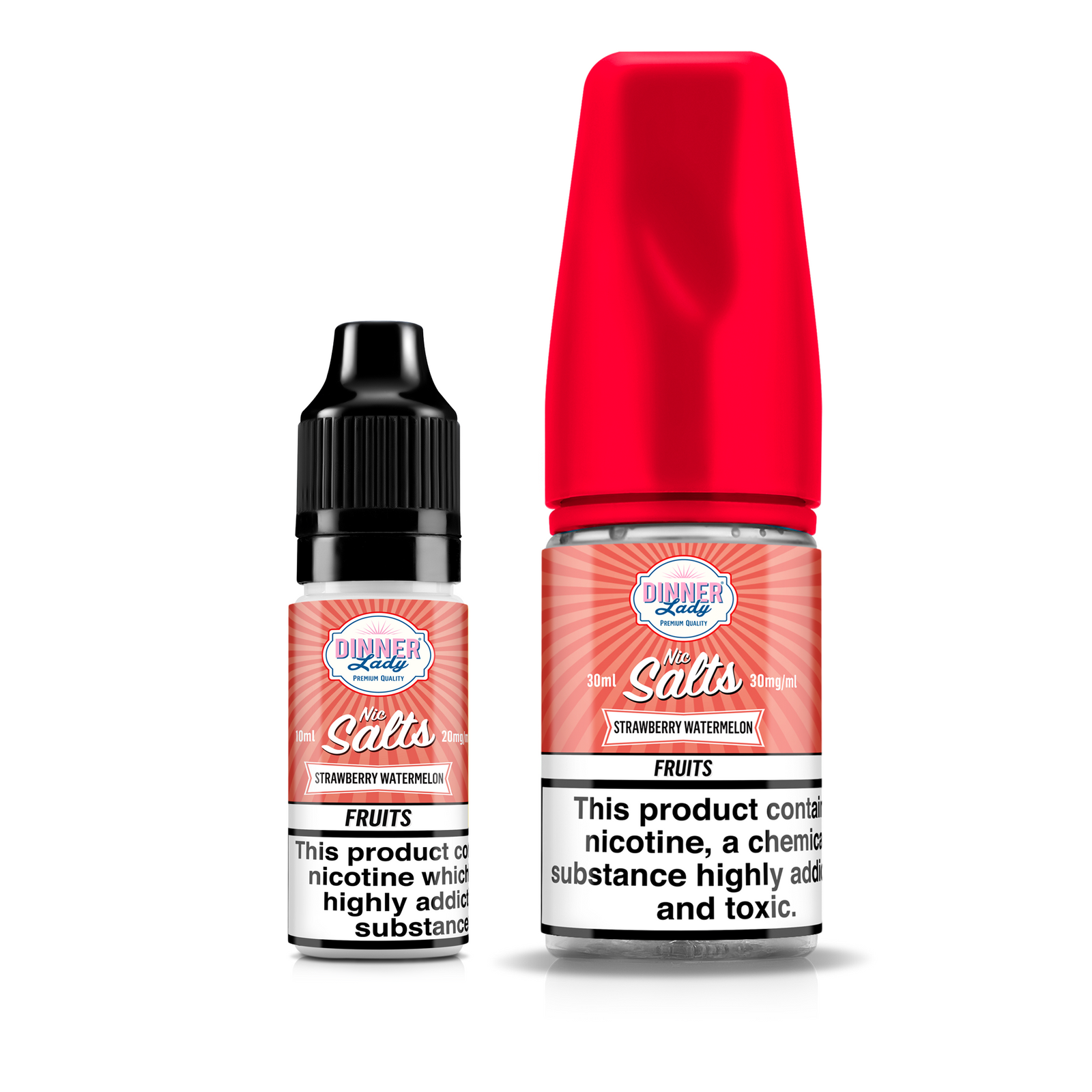 Strawberry Watermelon
Menthol Flavours
A fresh and cooling sensation combined with fruity notes, creating flavours such as Grape Star and Blueberry Menthol, for the ultimate vape experience..

Please note not all flavours and strengths are available in every region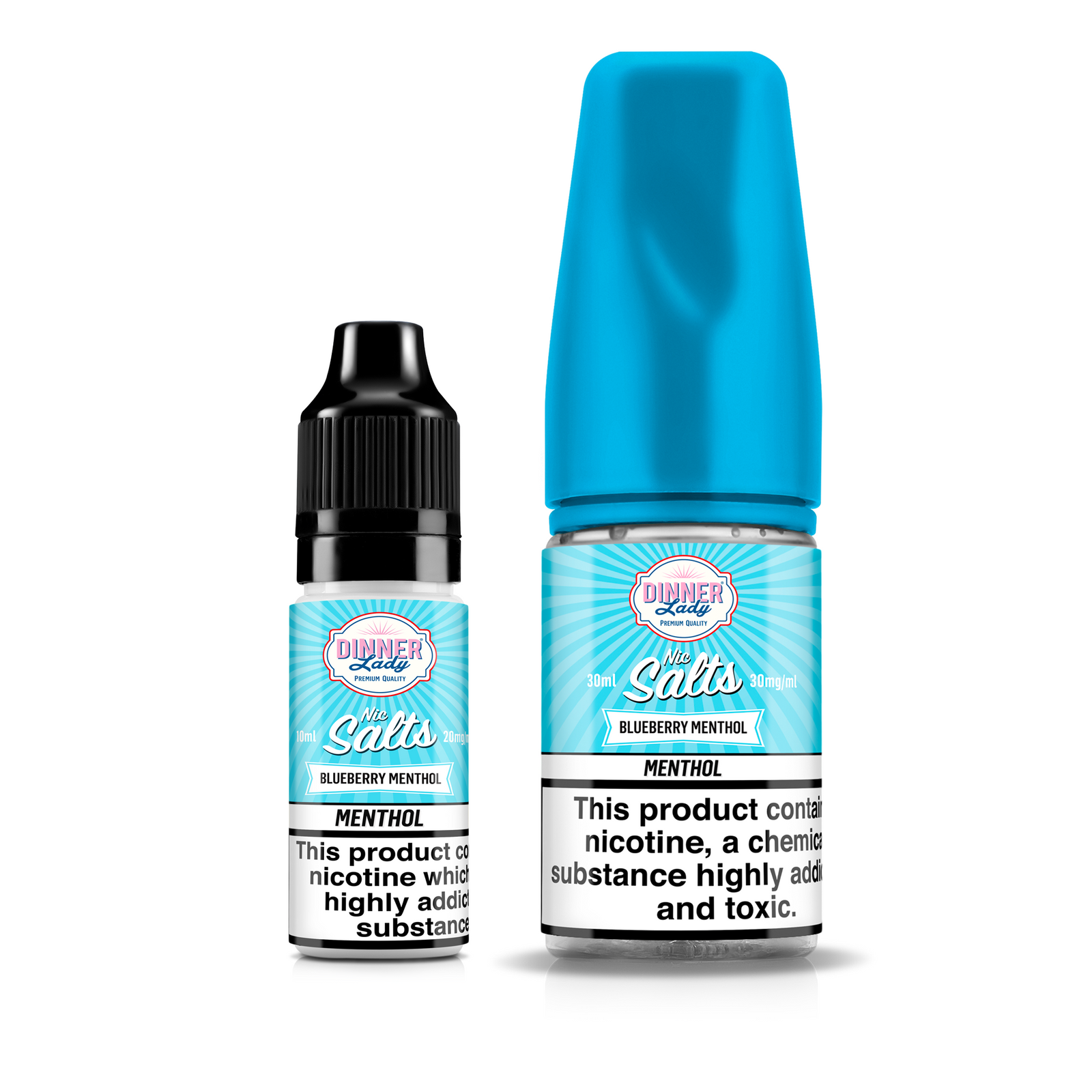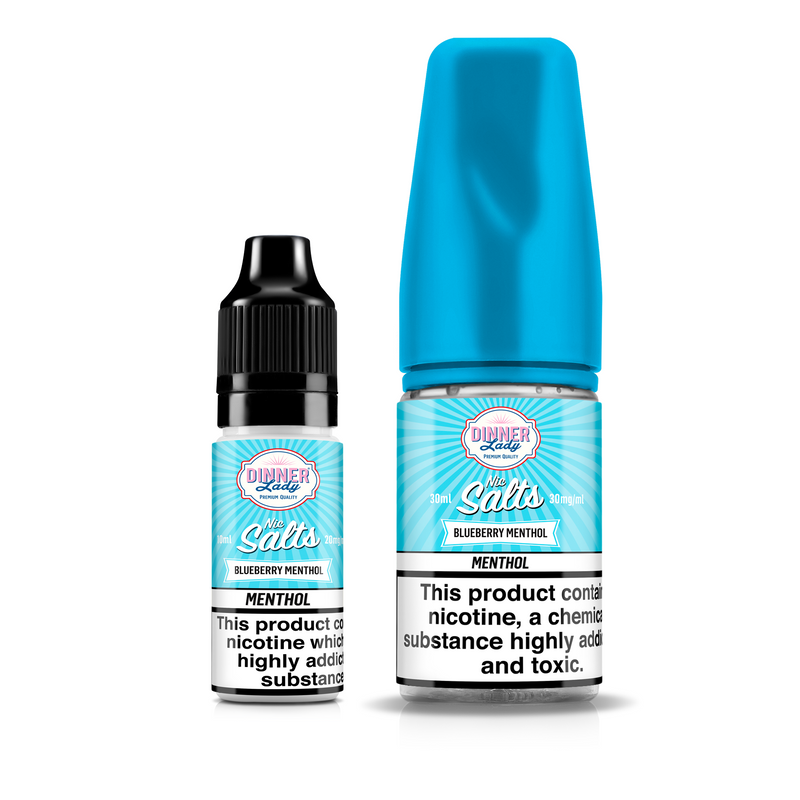 Blueberry Menthol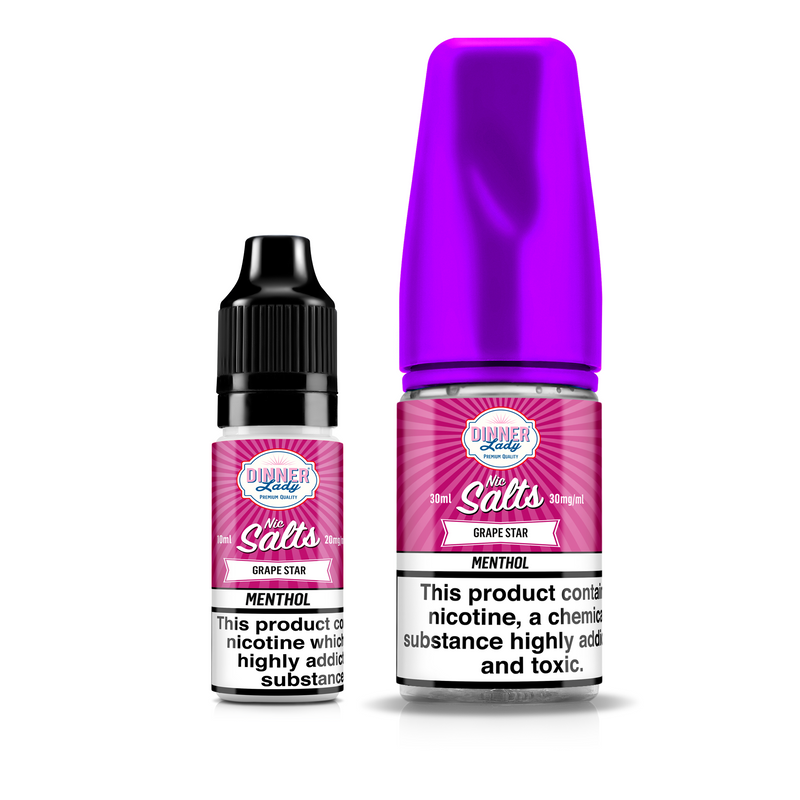 Grape Star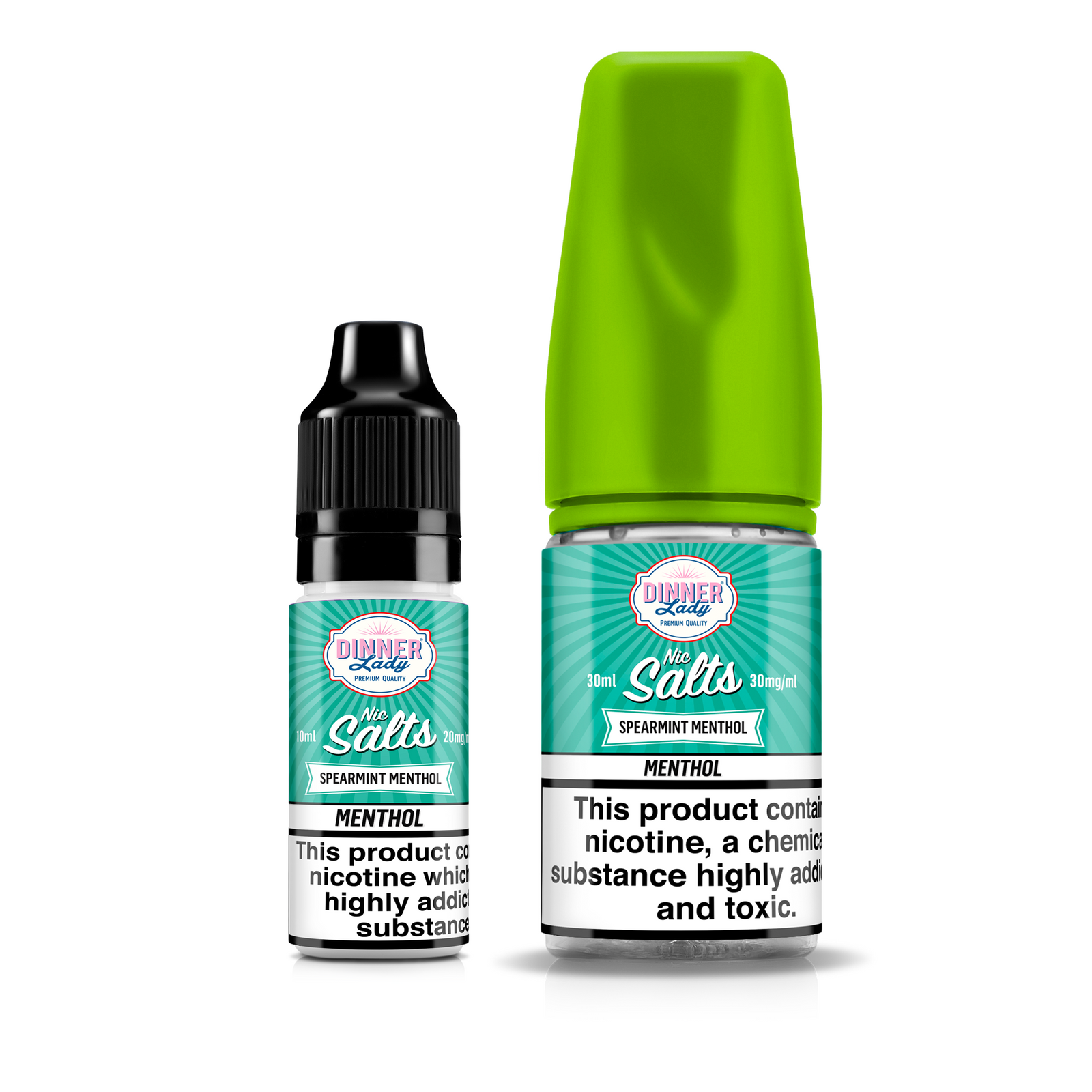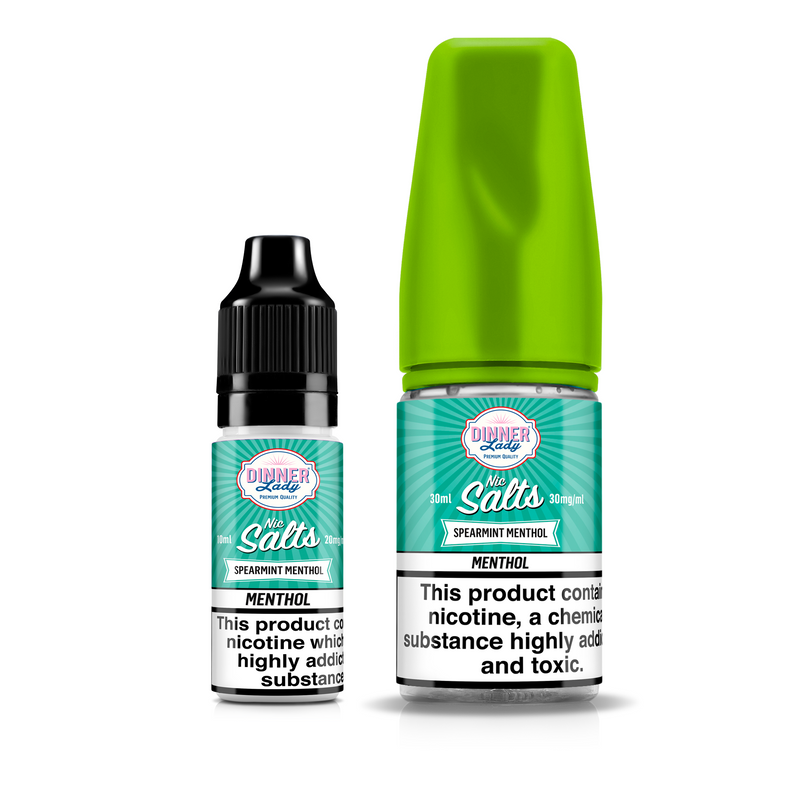 Spearmint Menthol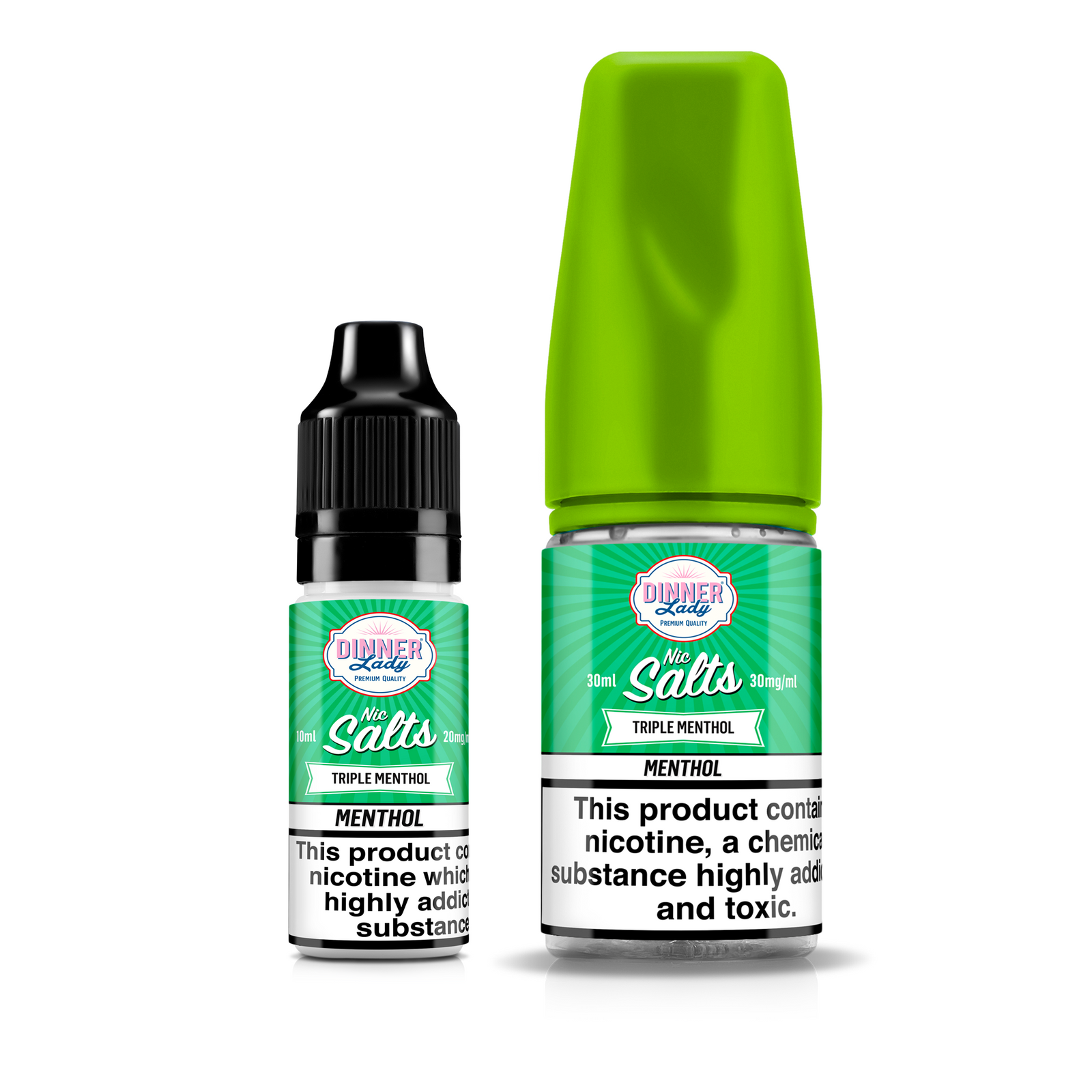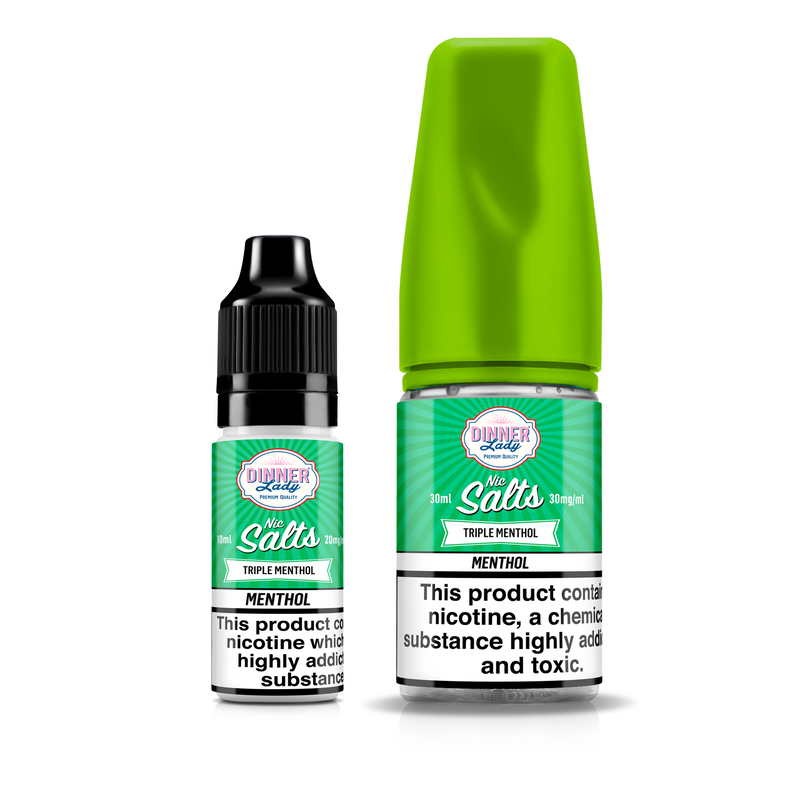 Triple Menthol
Sweets Range
Our Sweets Range includes our much-loved Lemon Sherbets, Watermelon Slices and our popular new Bubblegum range. Ready to satisfy your sweet tooth..

Please note not all flavours and strengths are available in every region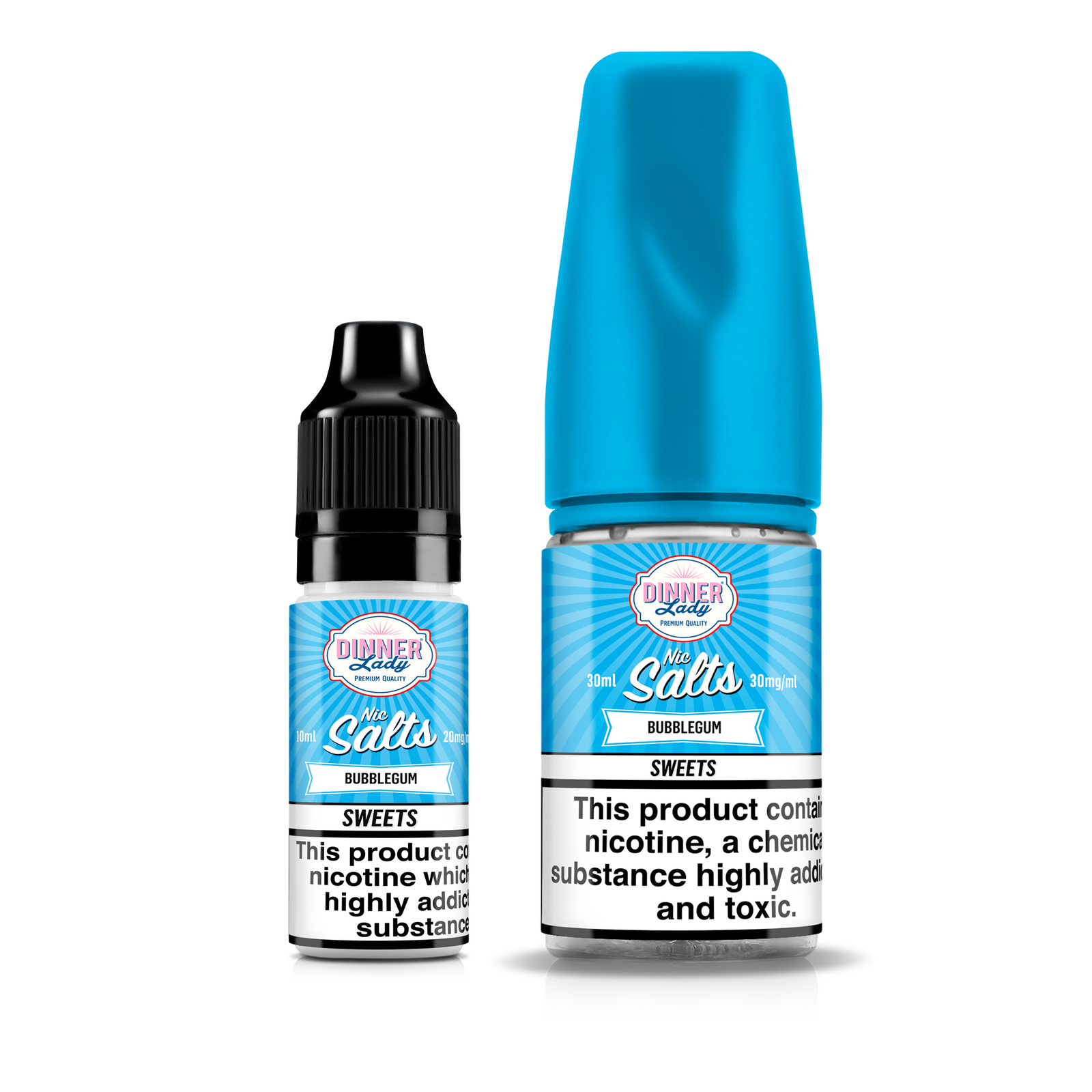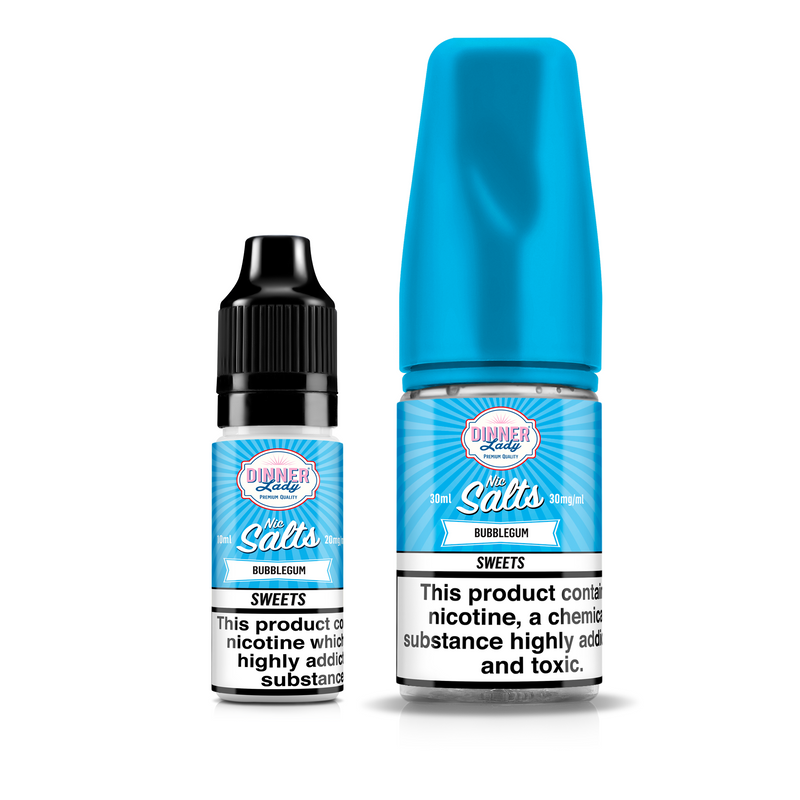 Bubblegum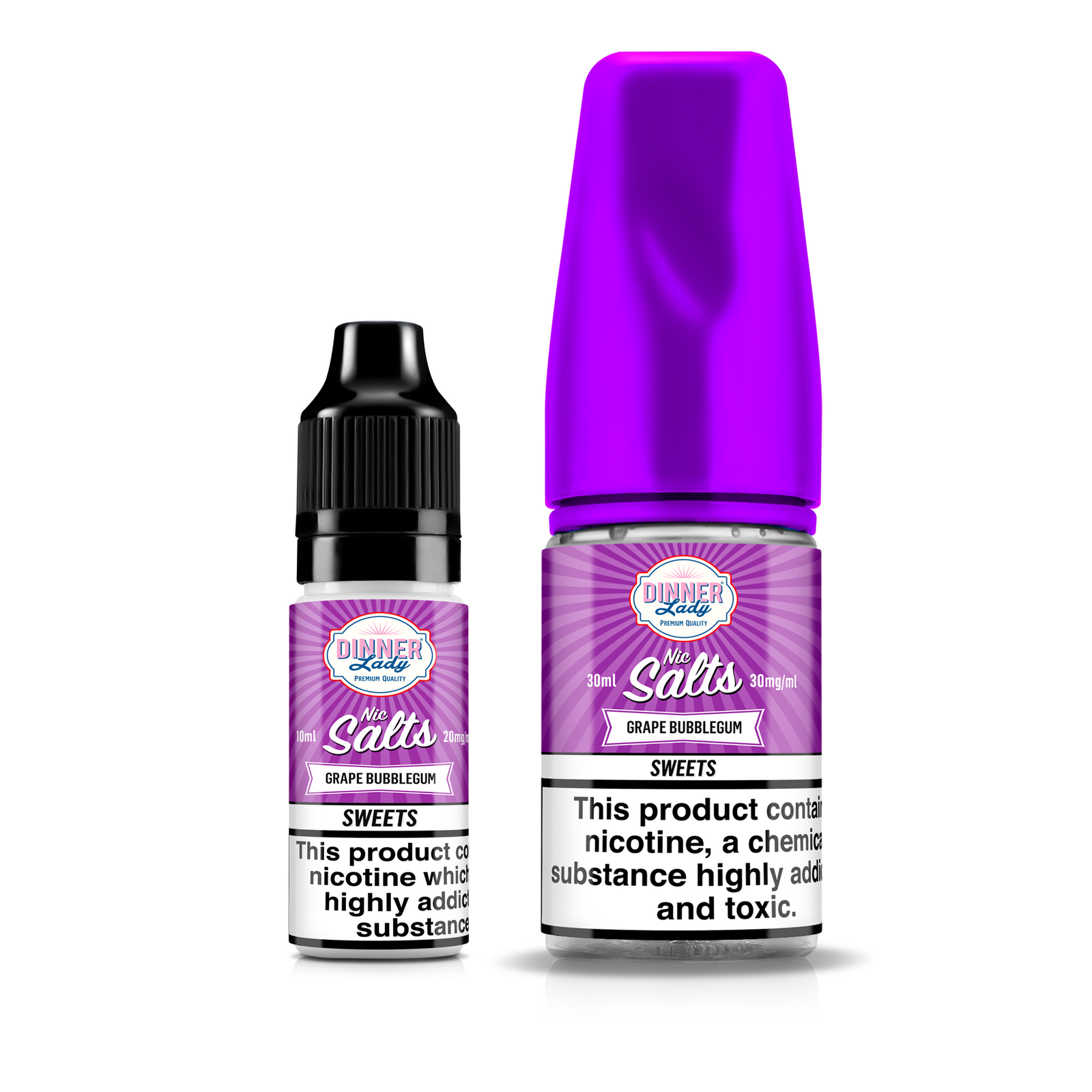 Grape Bubblegum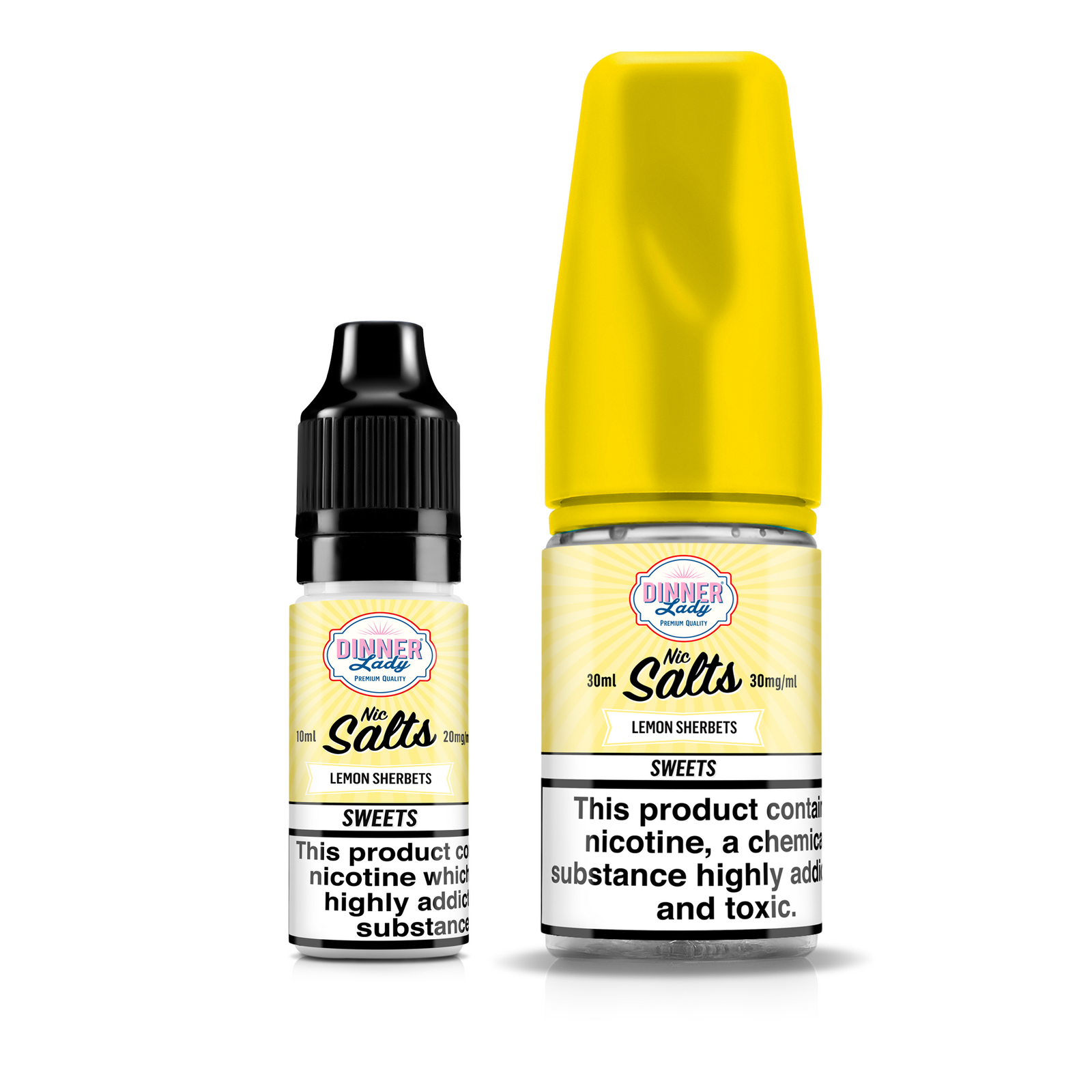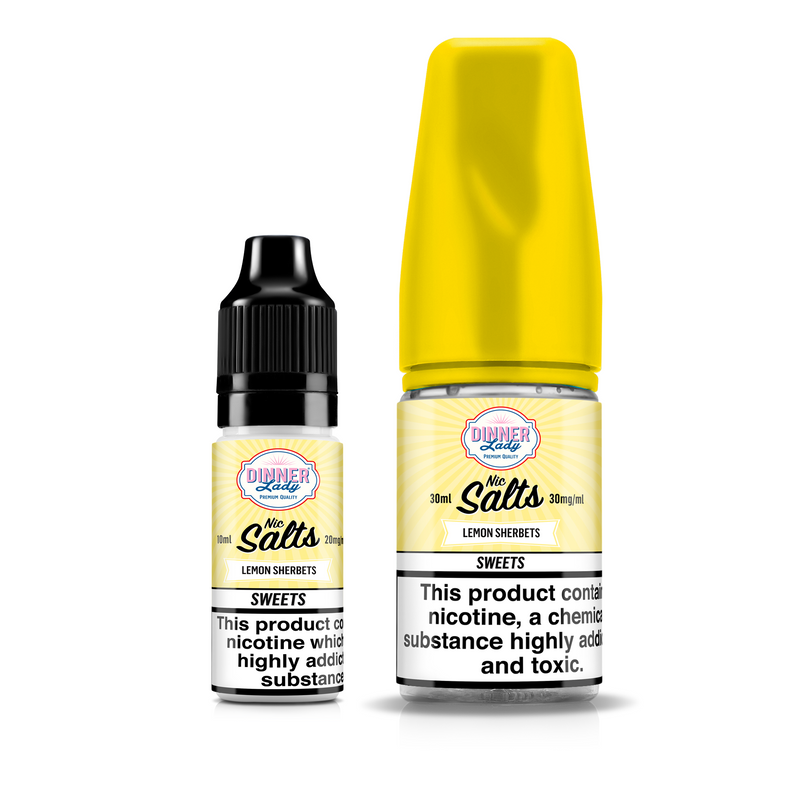 Lemon Sherbert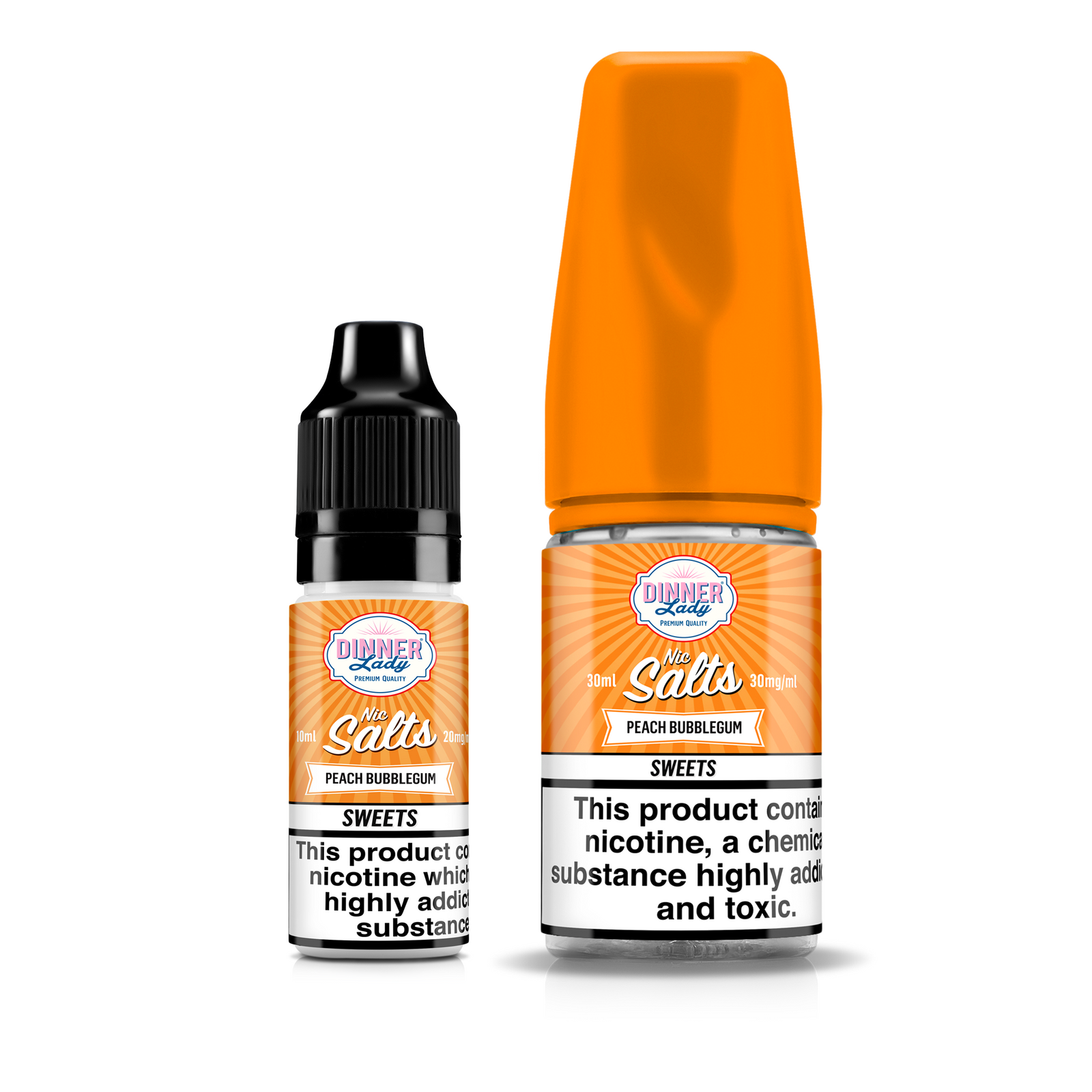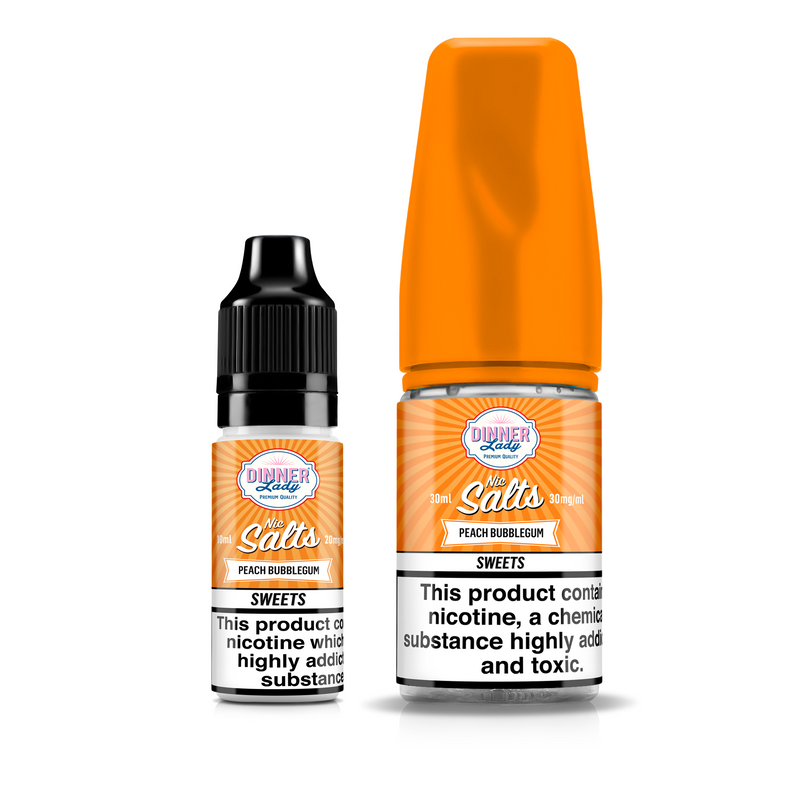 Peach Bubblegum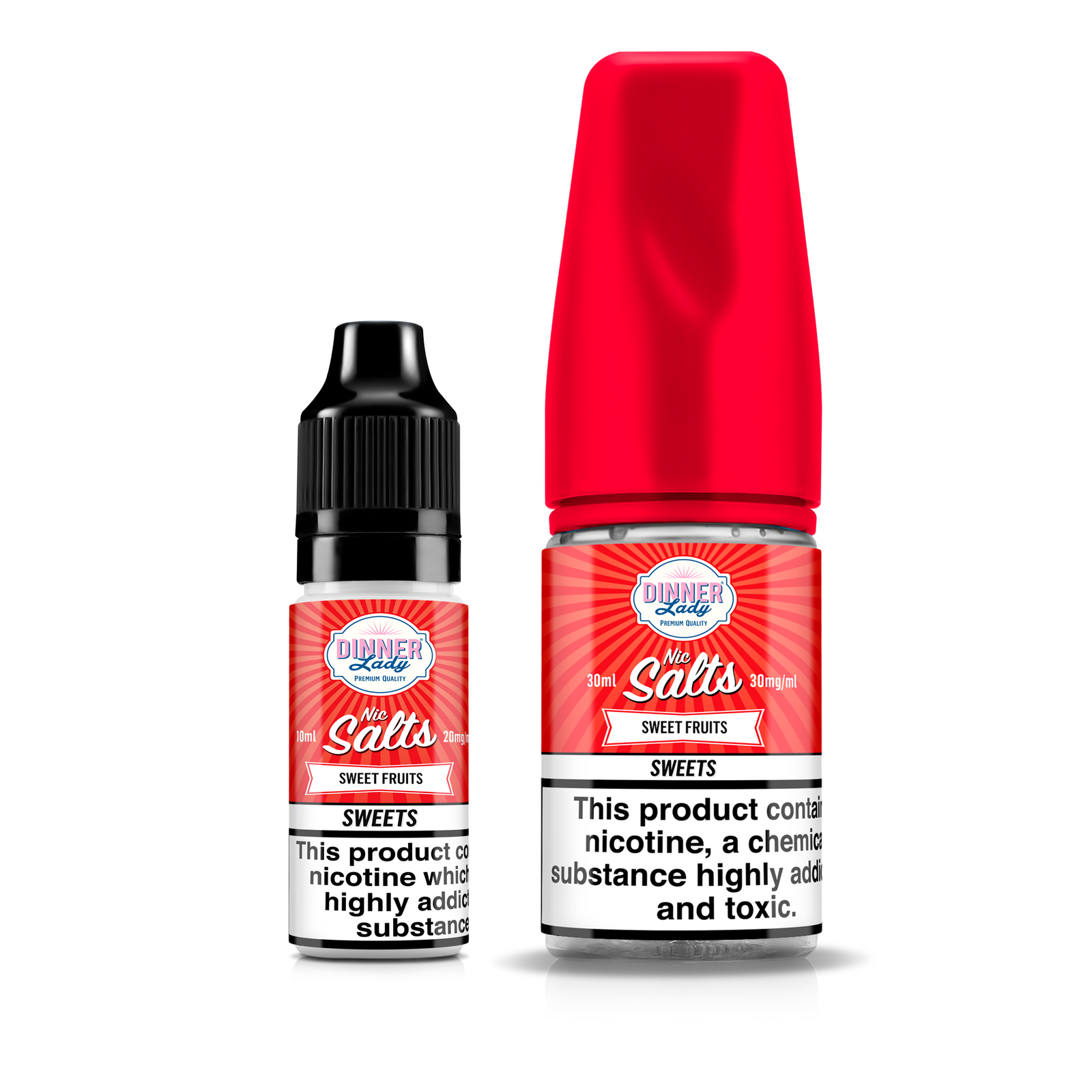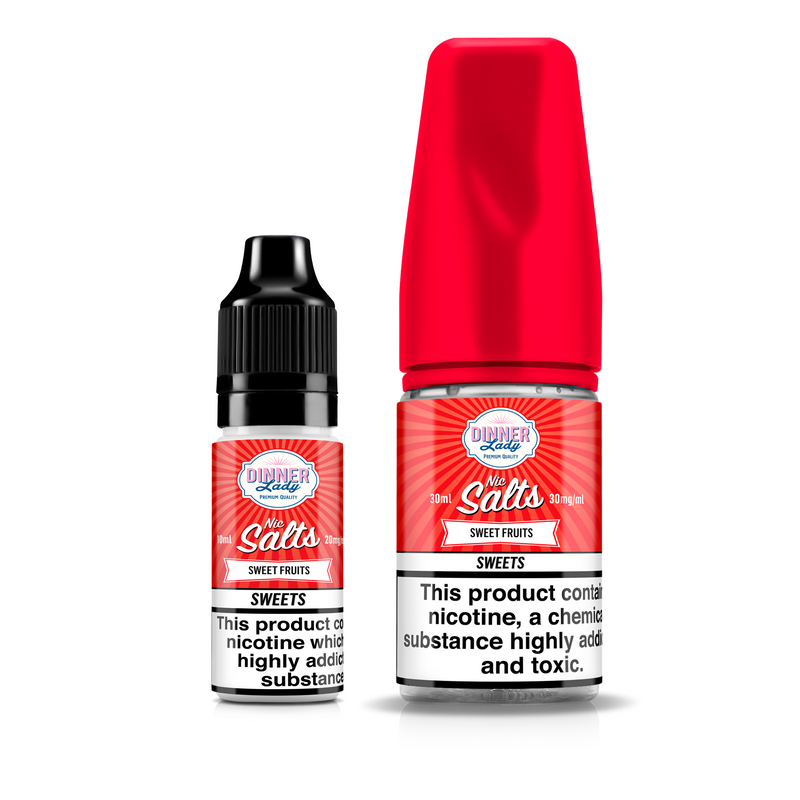 Sweet Fruits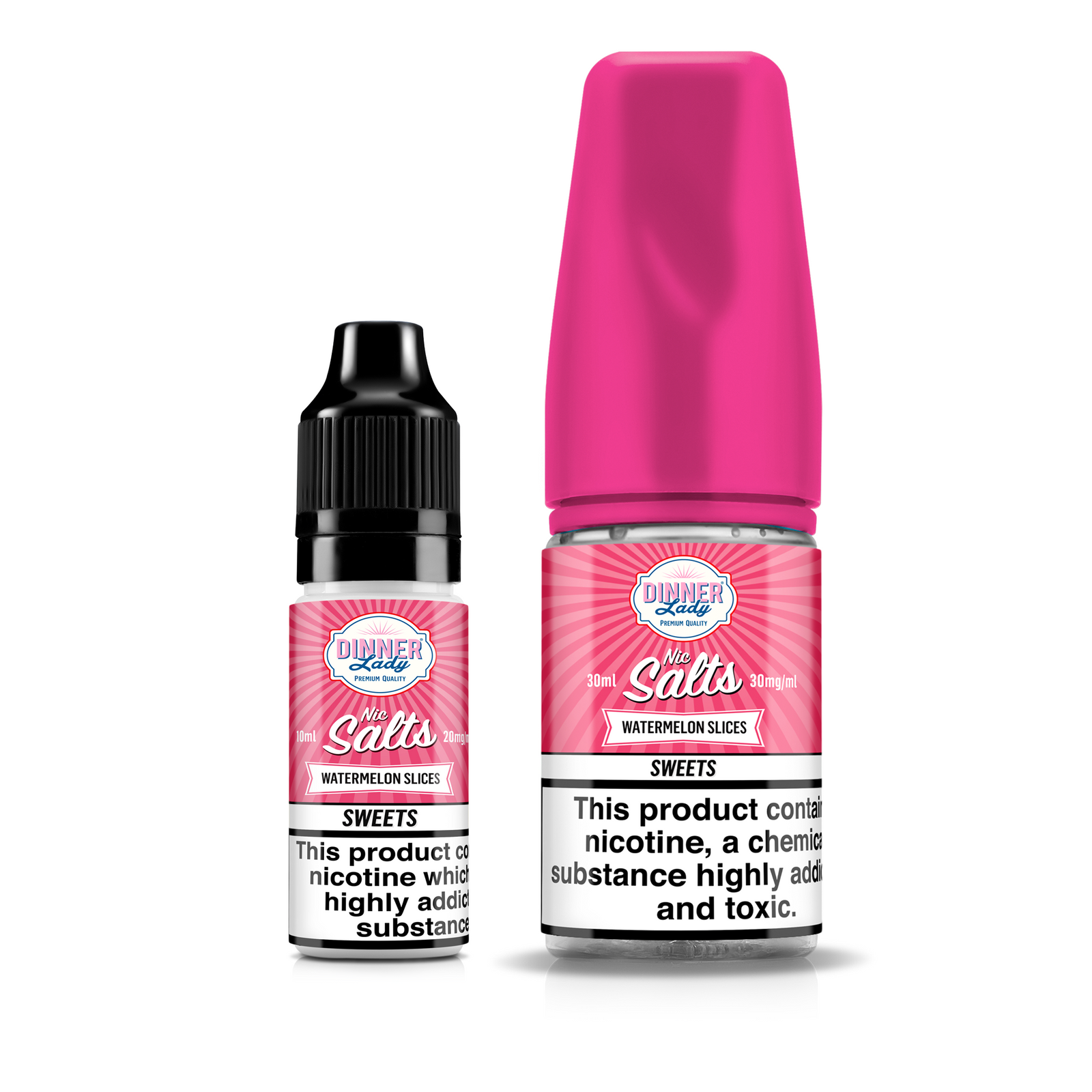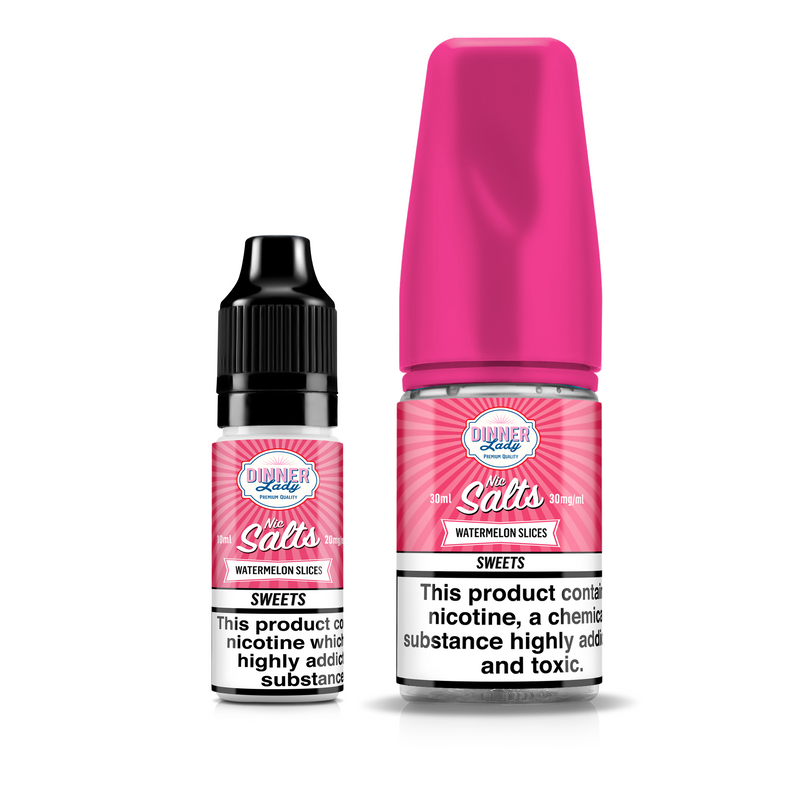 Watermelon Slices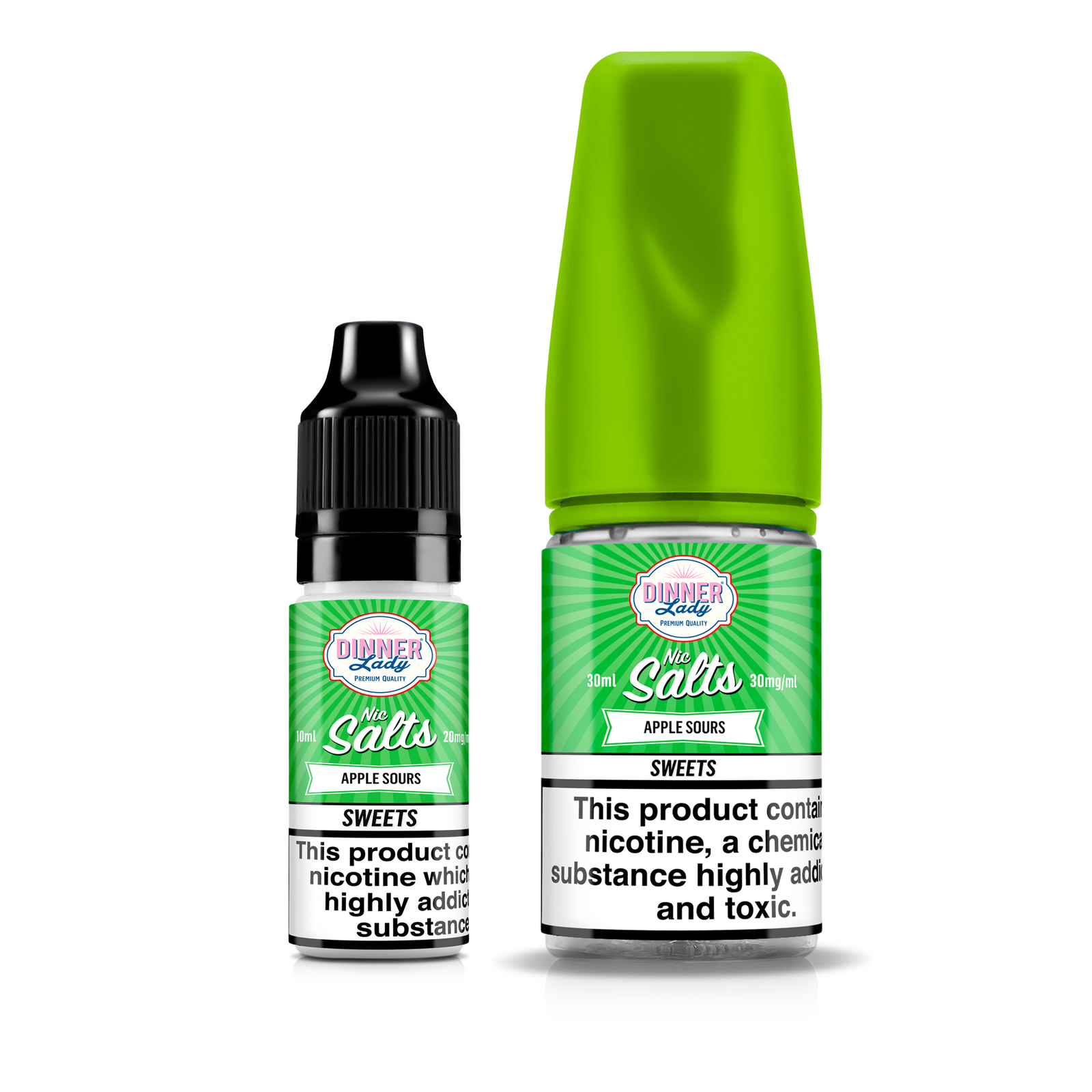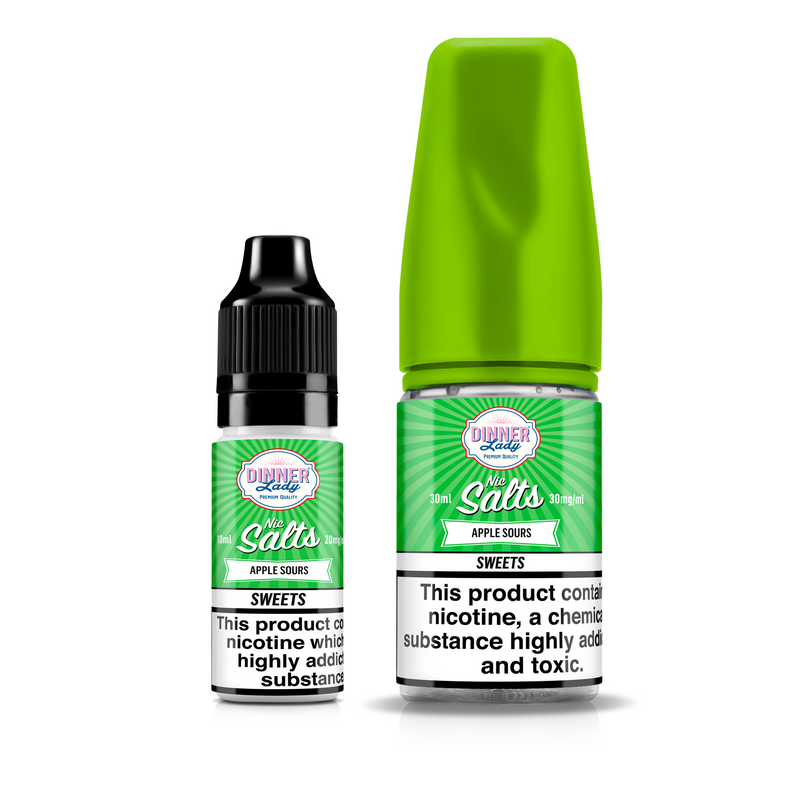 Apple Sours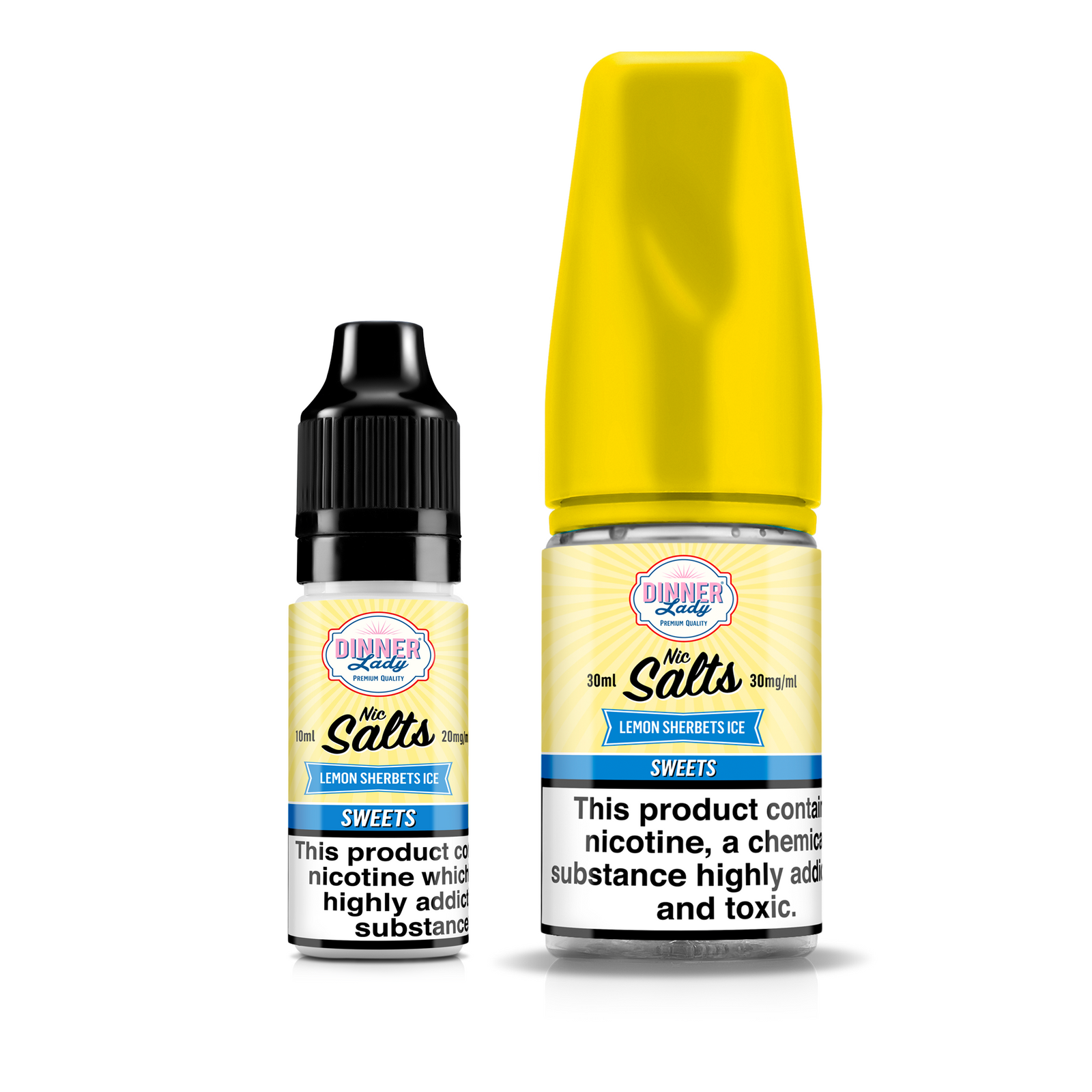 Lemon Sherberts Ice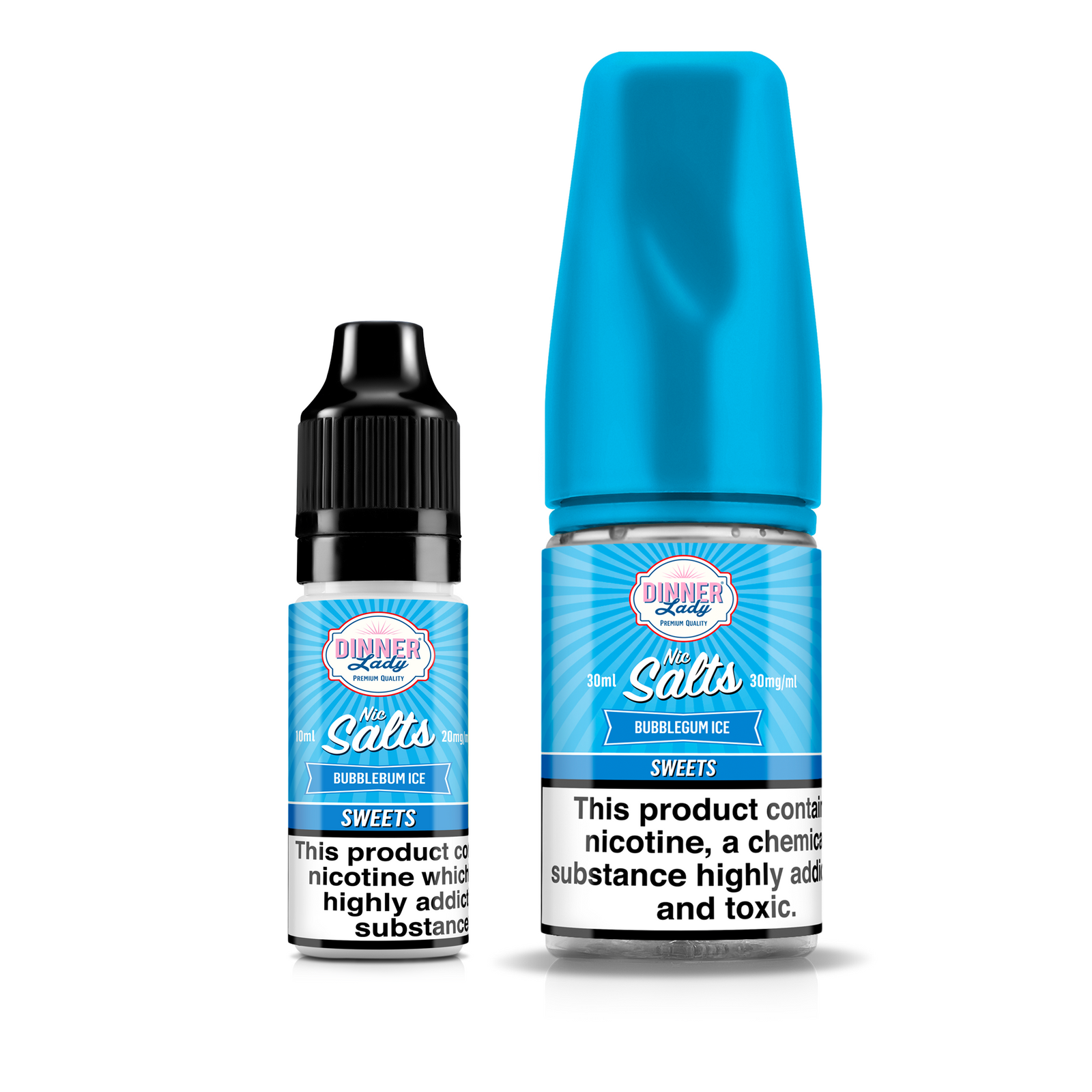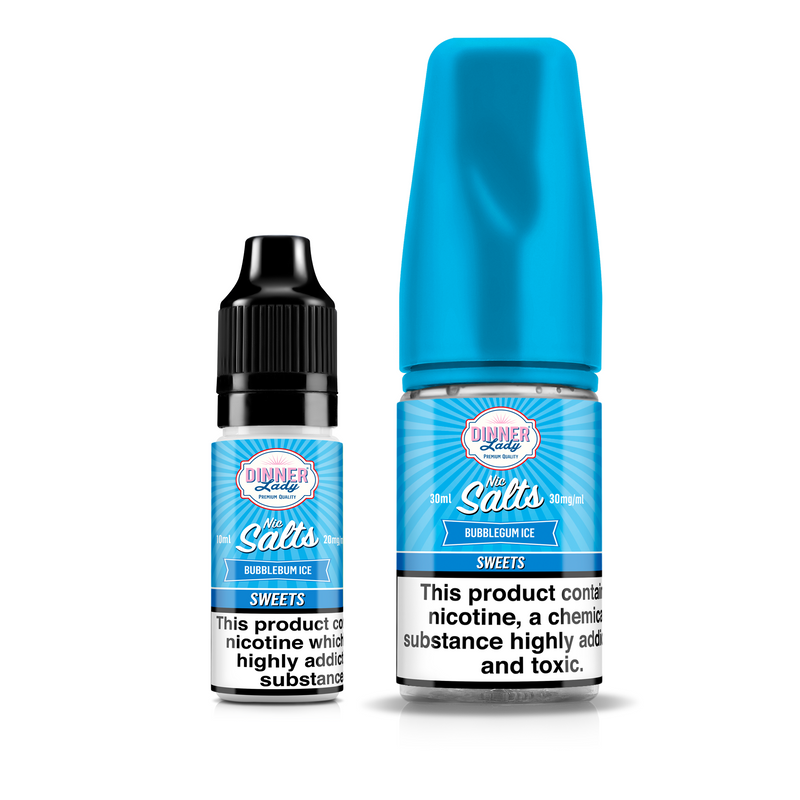 Bubble Gum Ice