---
v800 sets the new standard in vape
Premium Hardware -Air Flow Control- UK Made TPD Compliant!

With Up to 800 puffs of premium flavour, the new V800 by Dinner Lady sets the new standard in disposable vape. 18 Premium Dinner Lady flavours and a premium quality device create what we believe to be one of the best vaping experiences in any disposable today.

Device is available in 0mg

*This product is not intended to diagnose, treat, cure or prevent any disease.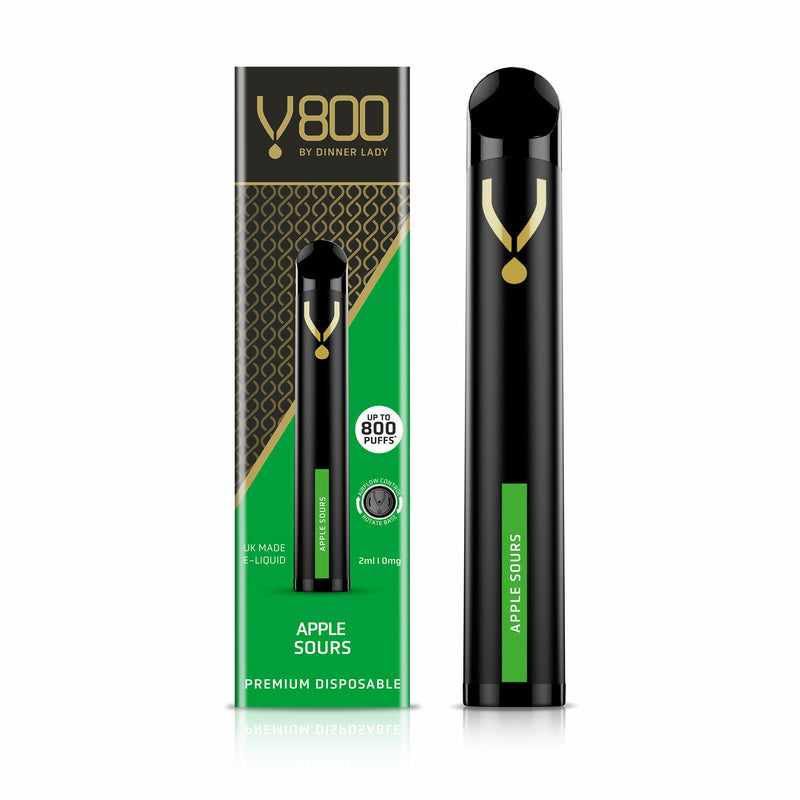 Apple Sours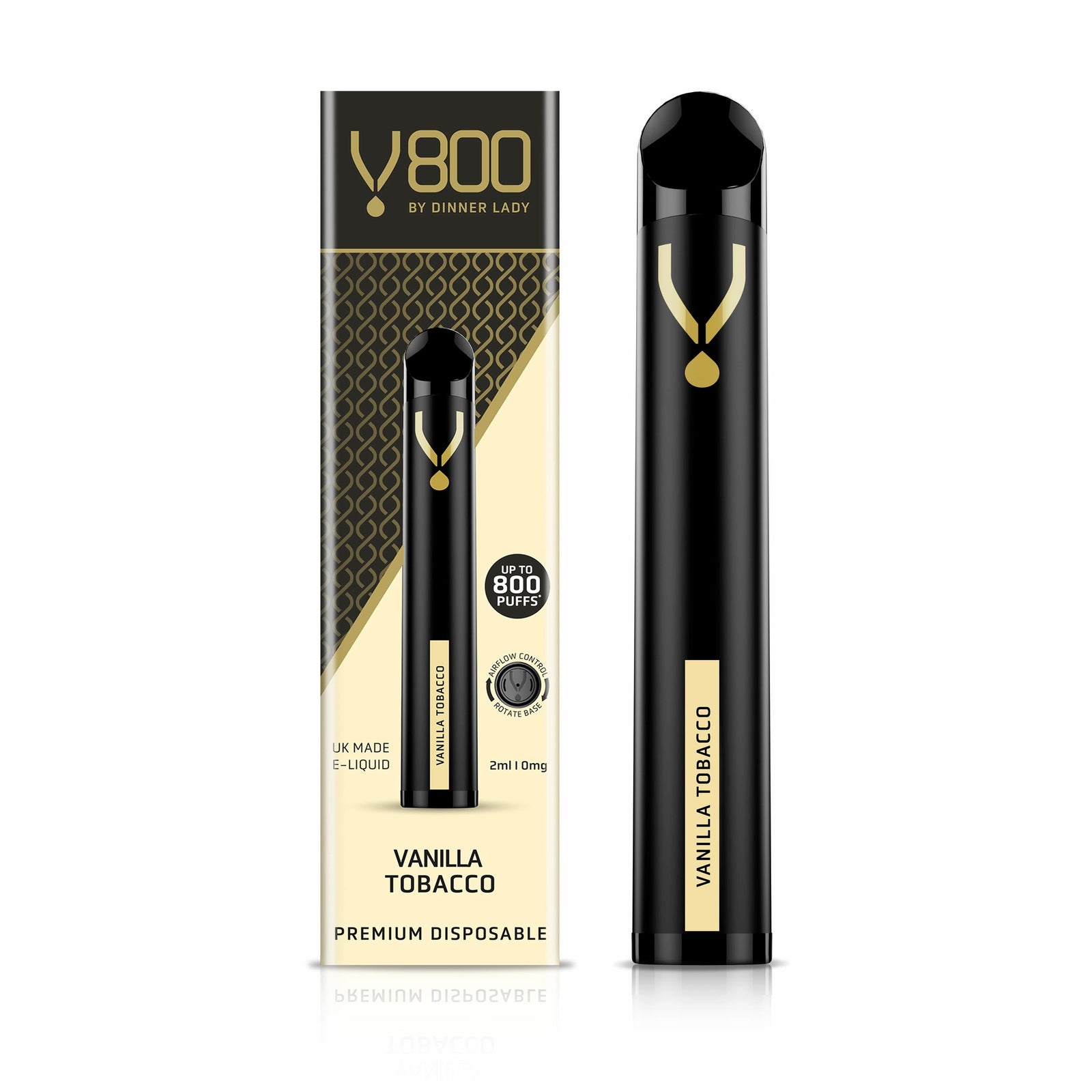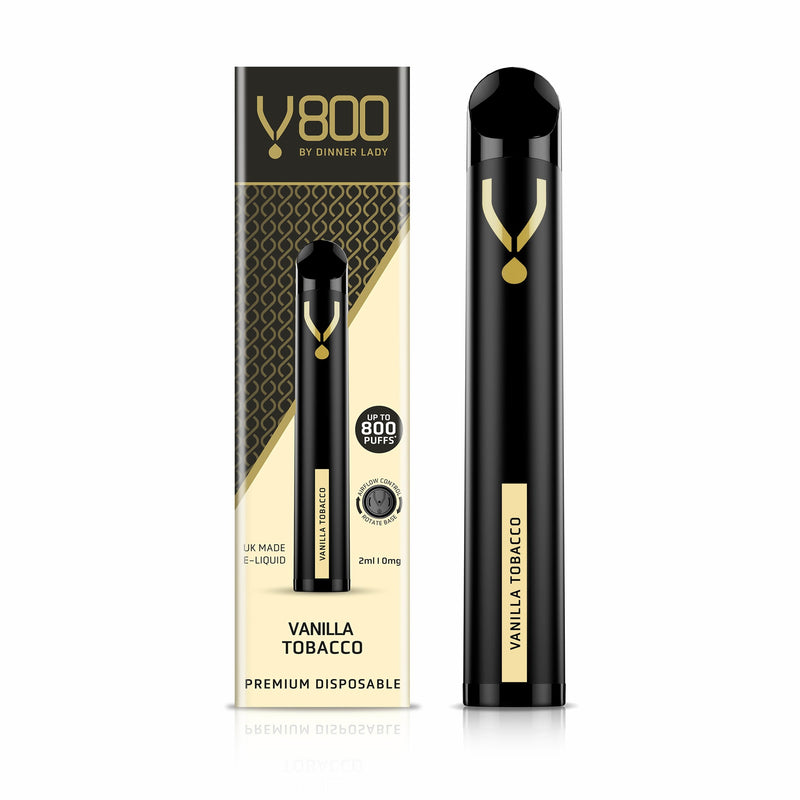 Vanilla Tobacco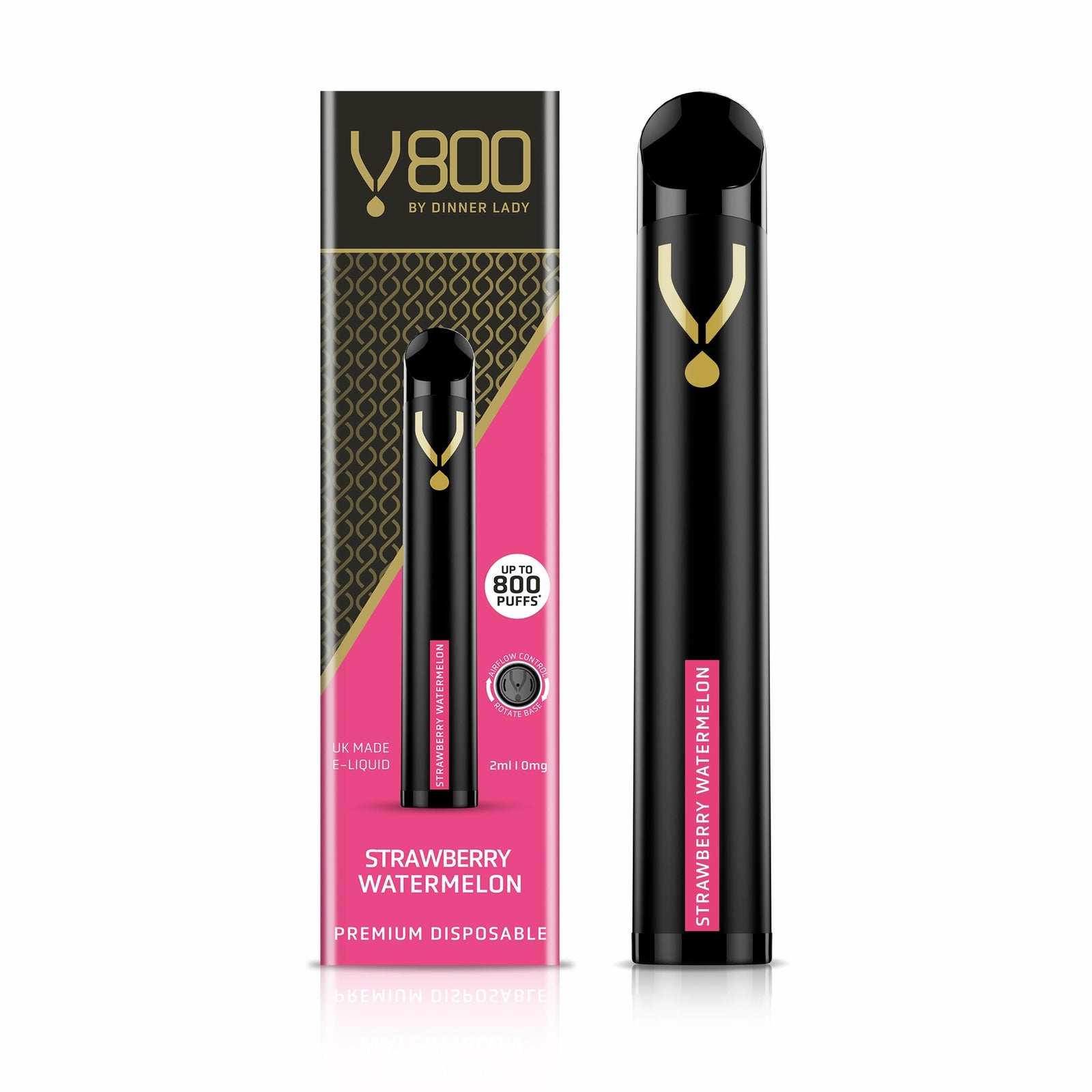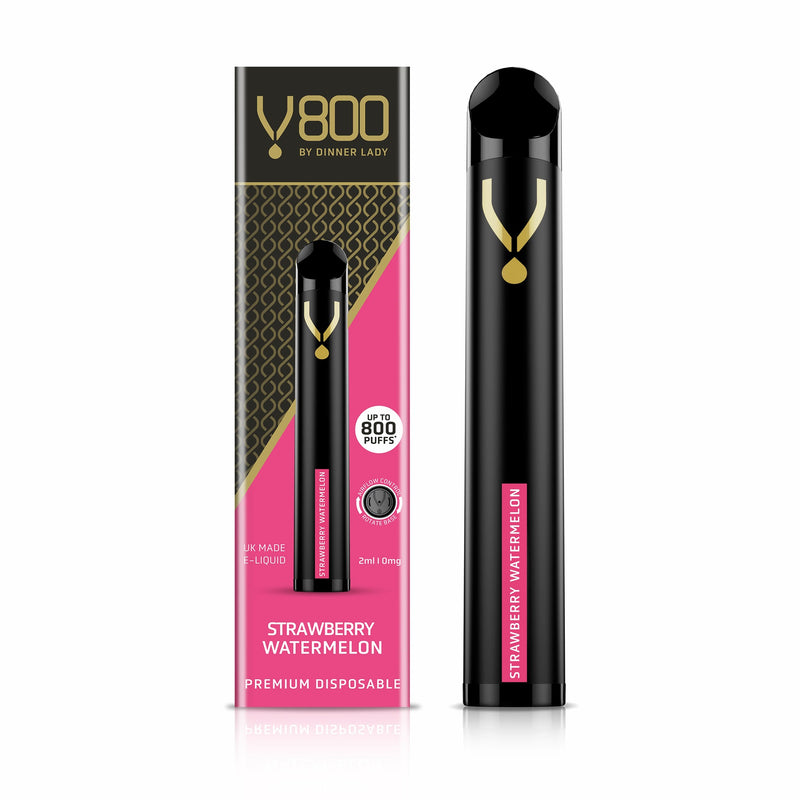 Strawberry Watermelon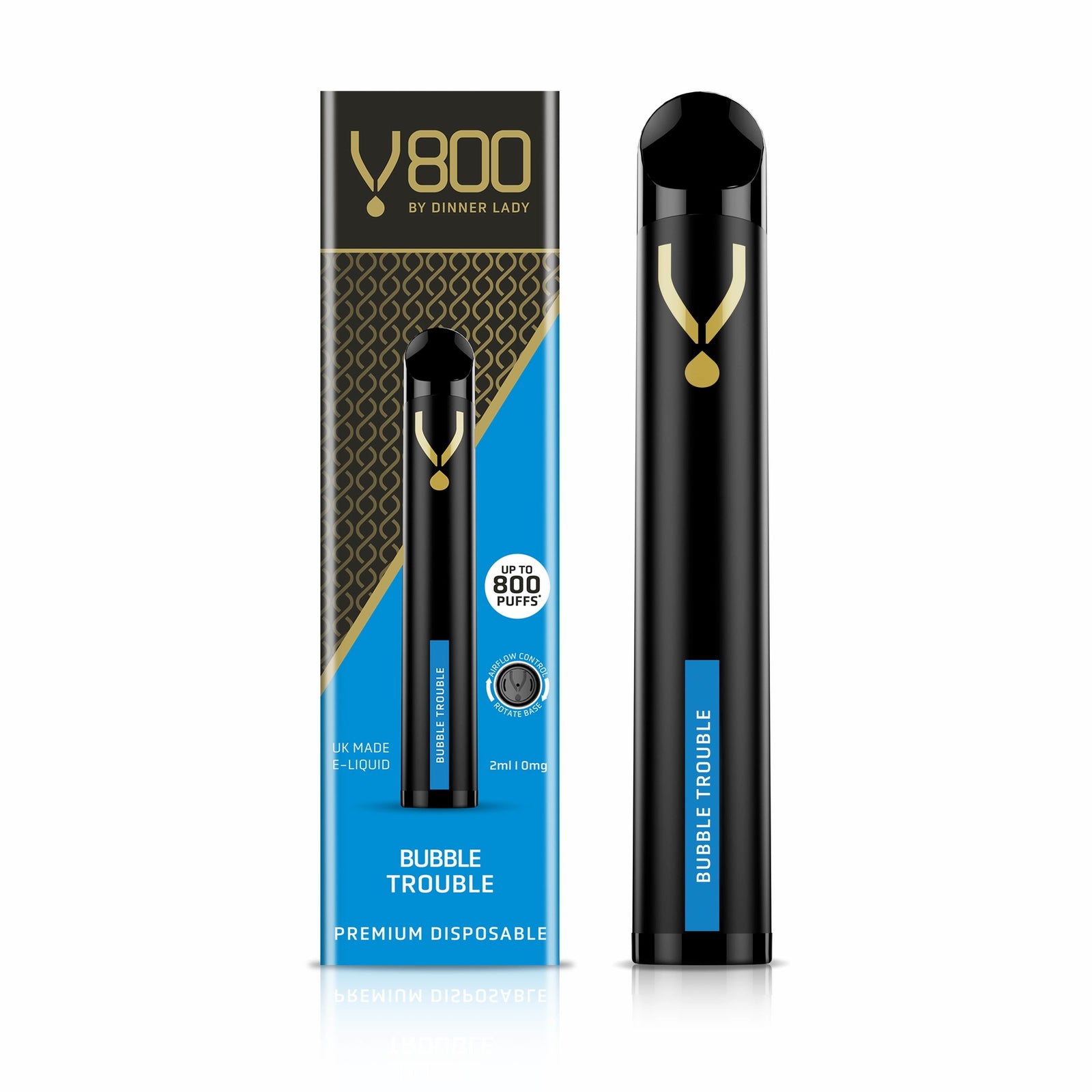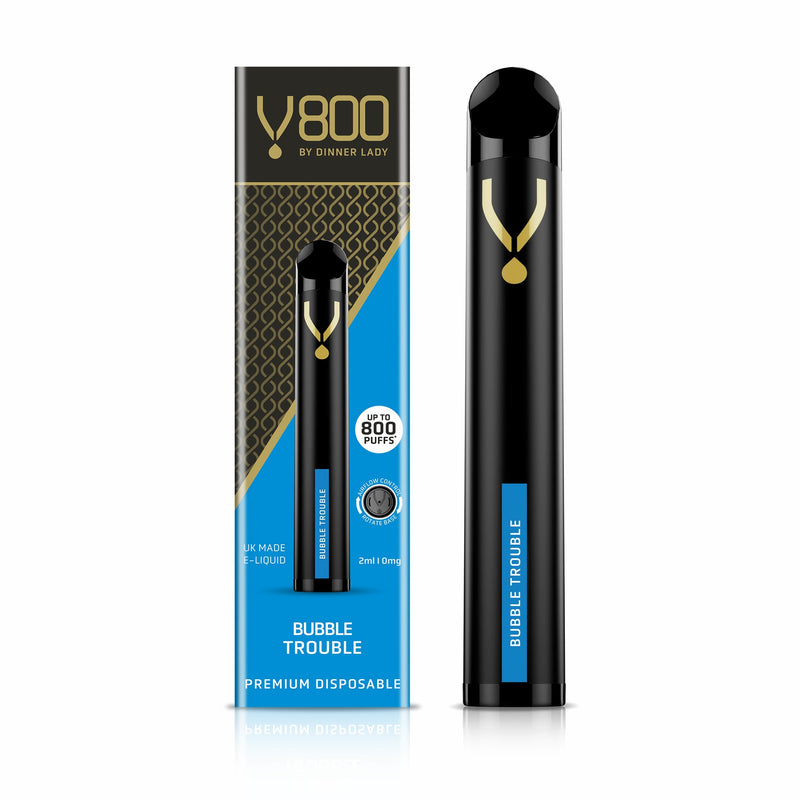 Bubble Trouble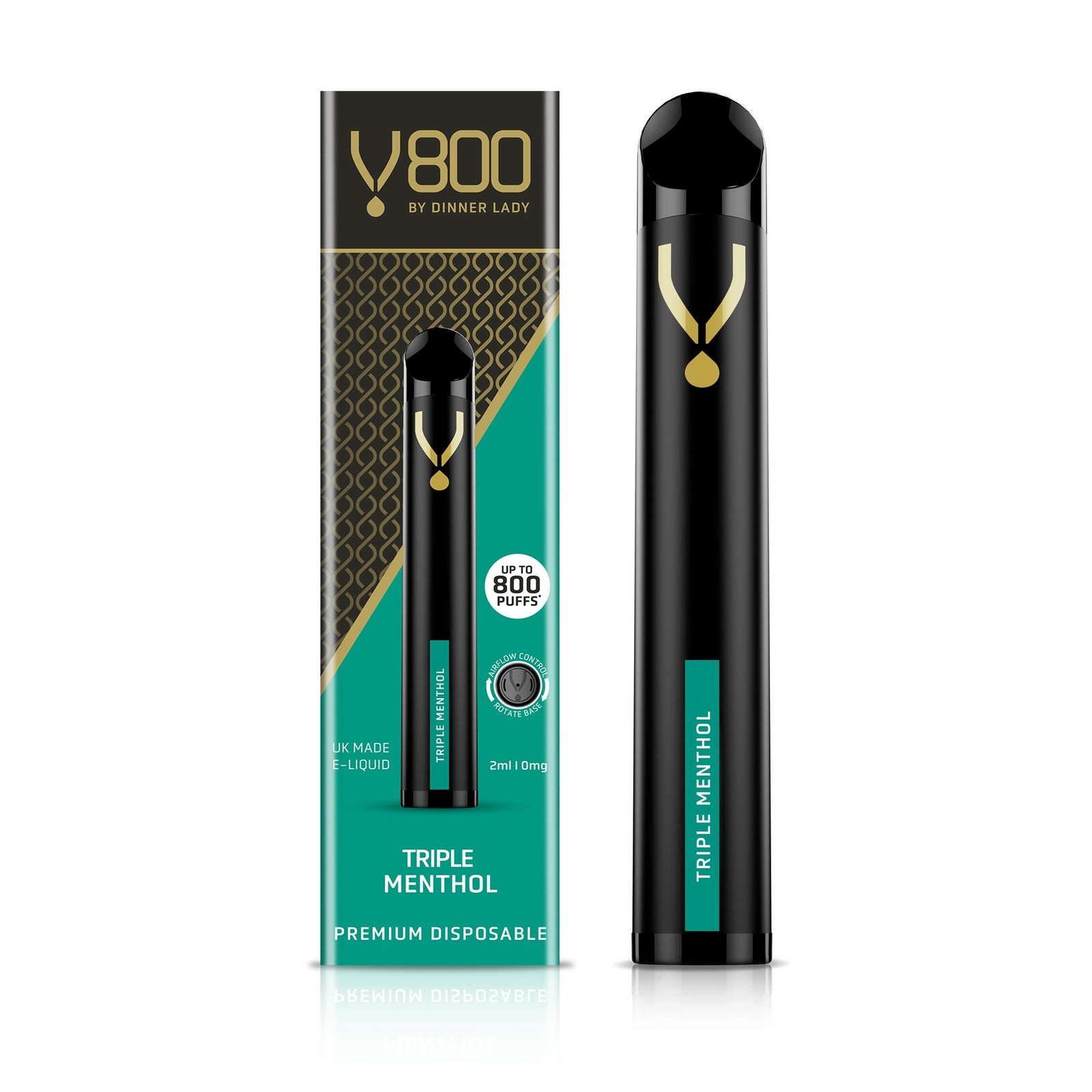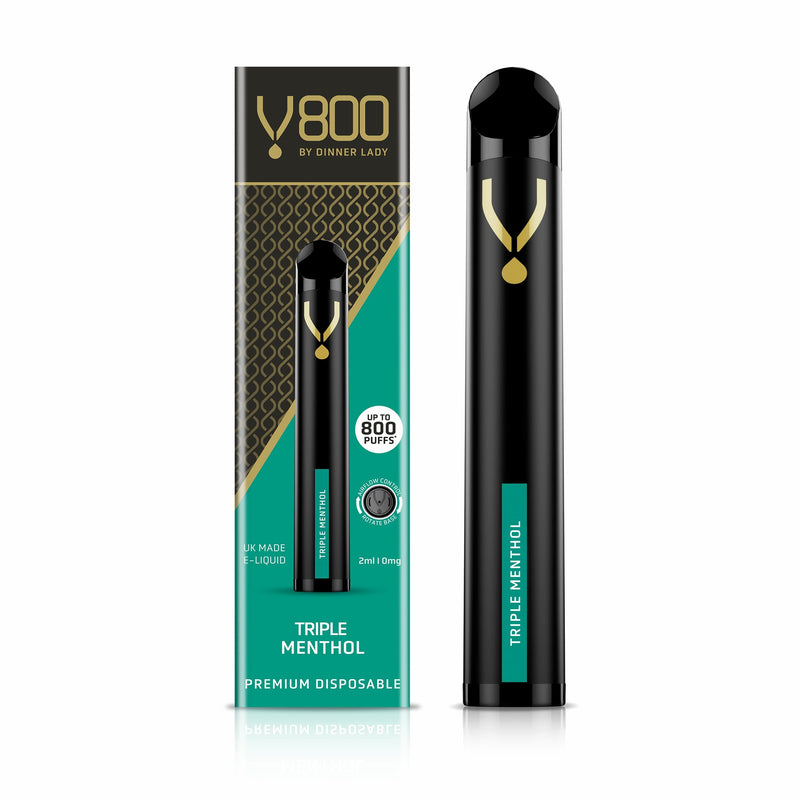 Triple Menthol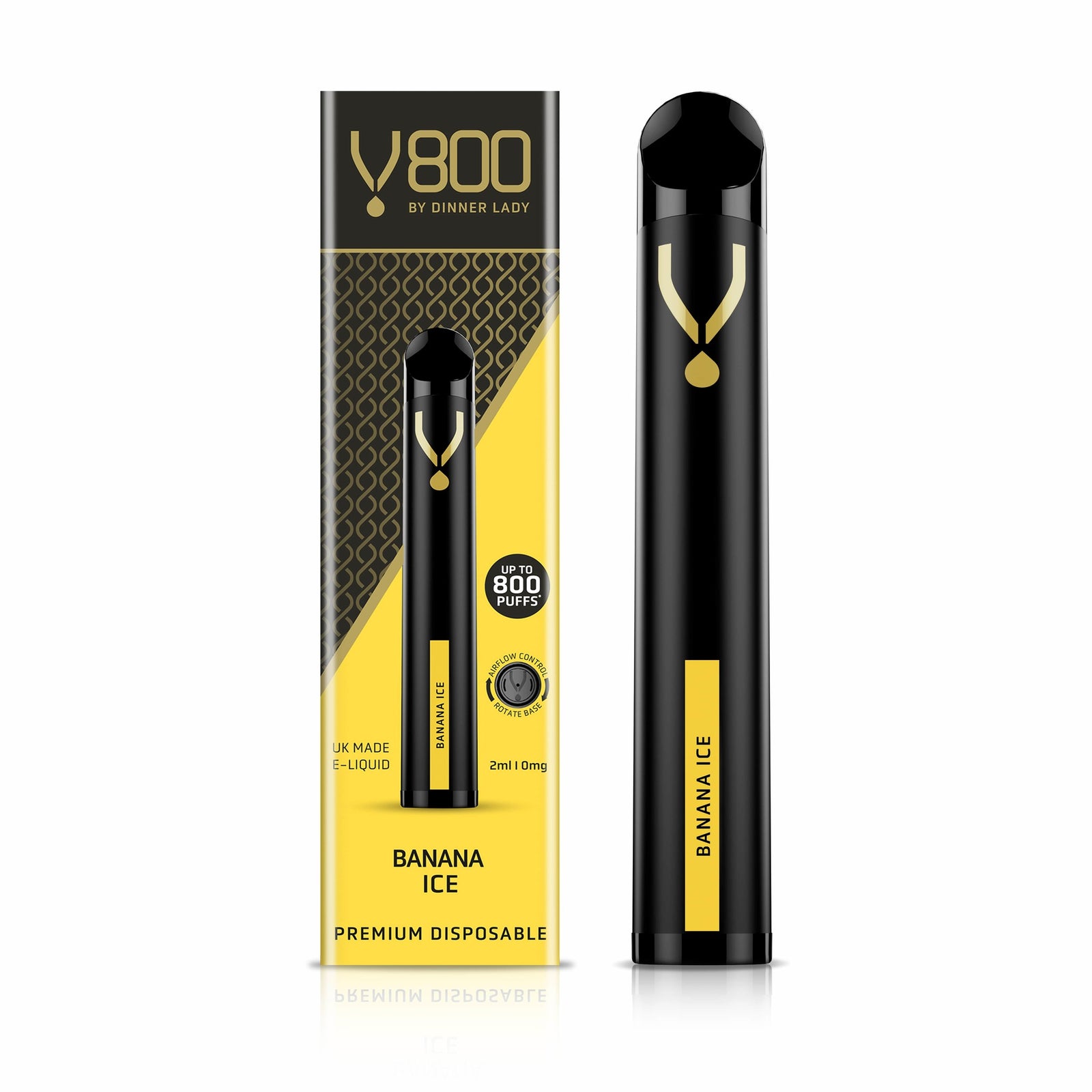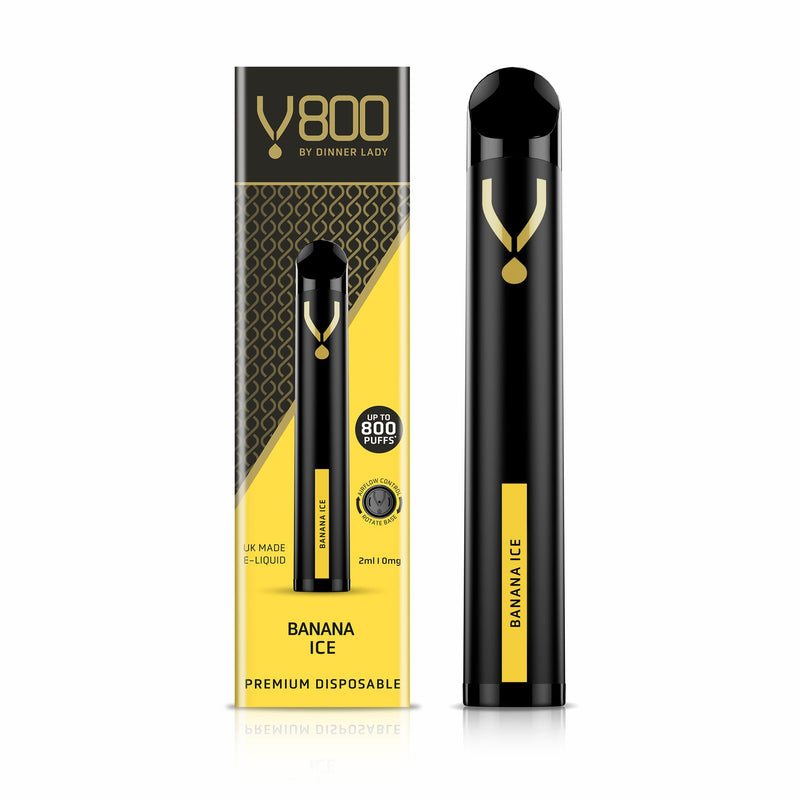 Banana Ice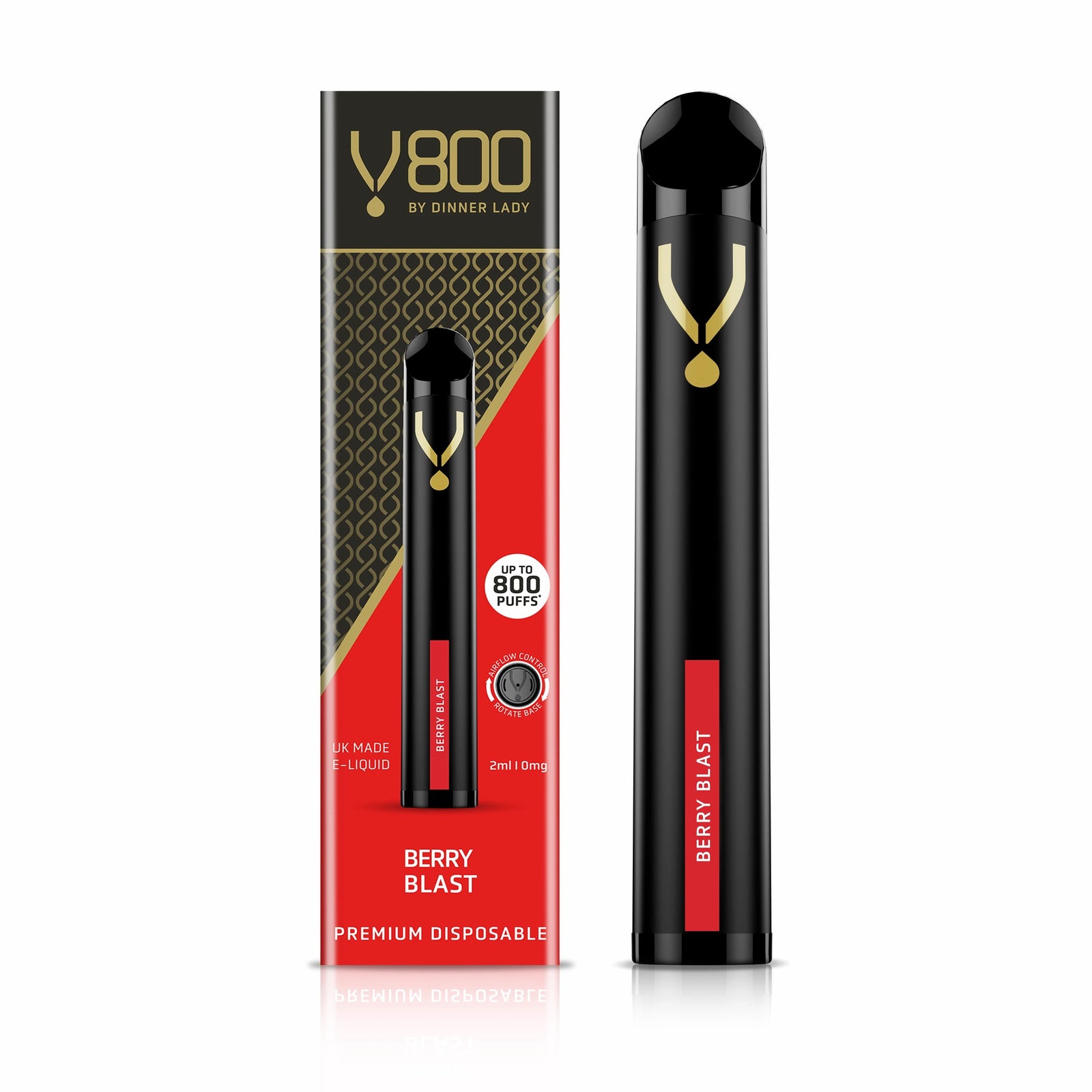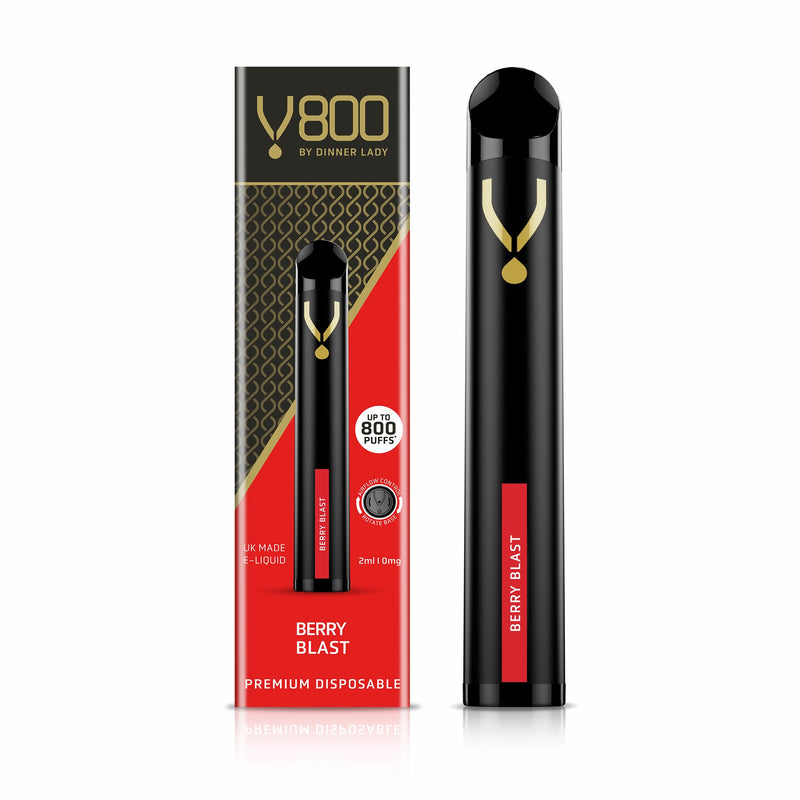 Berry Blast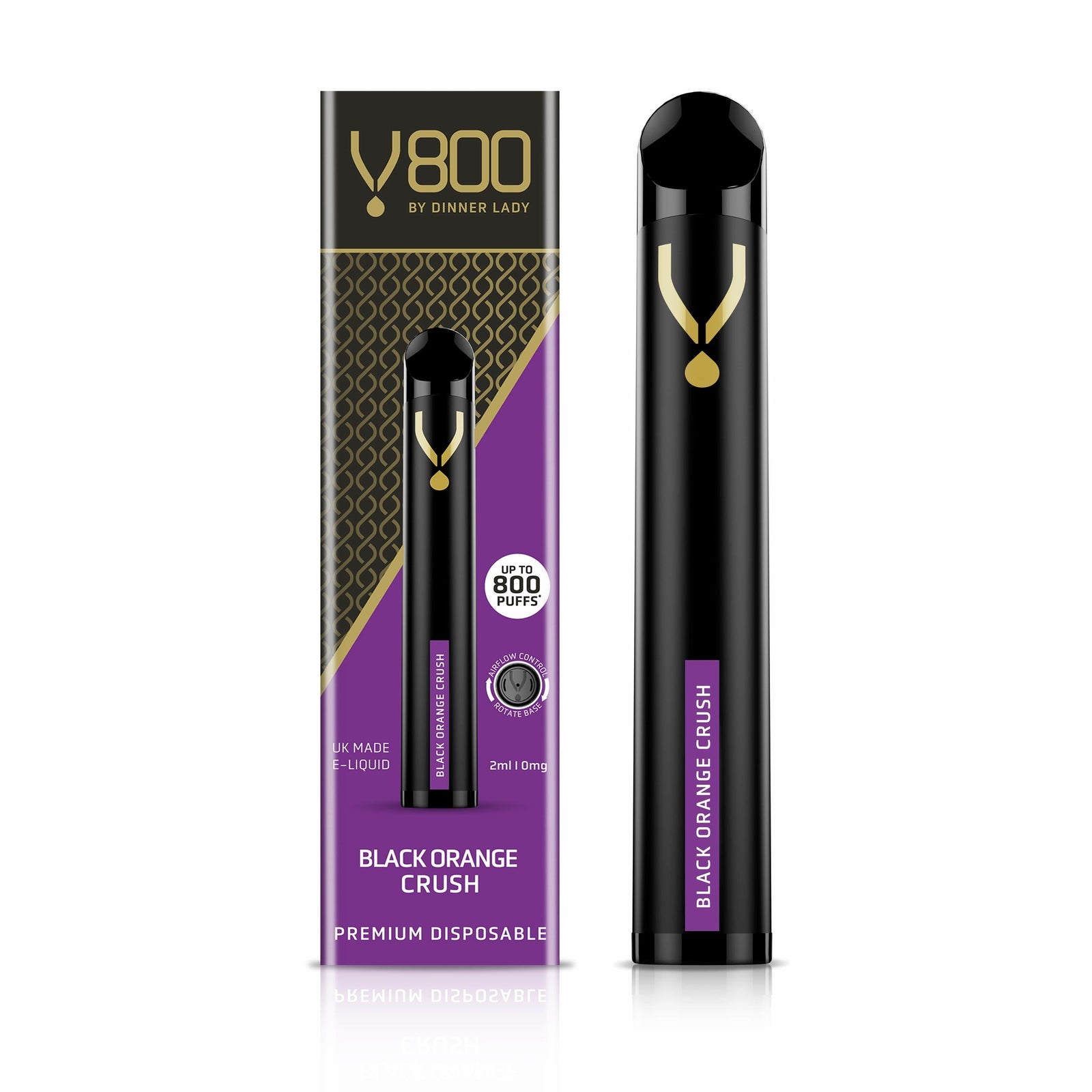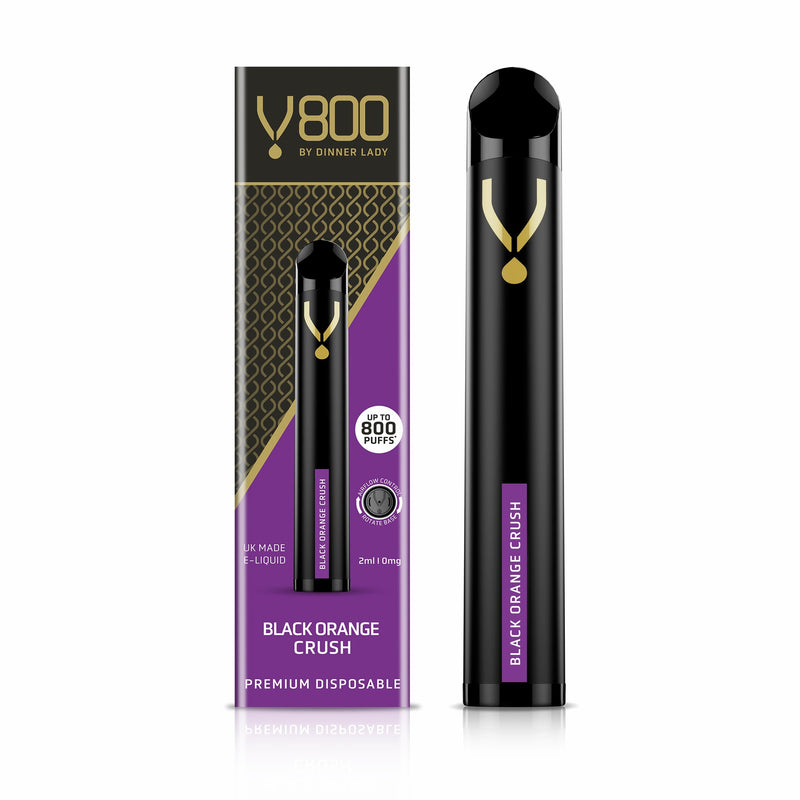 Black Orange Crush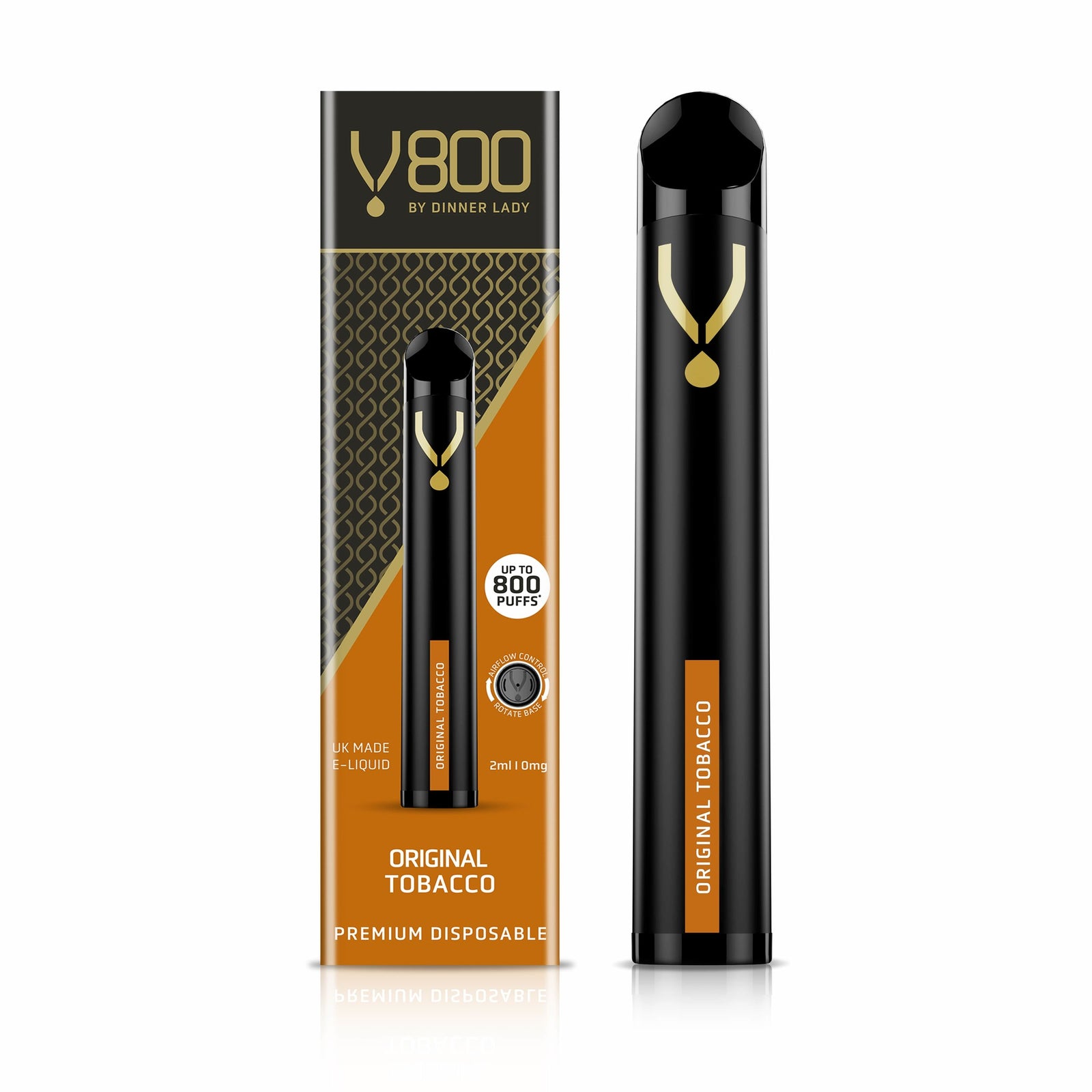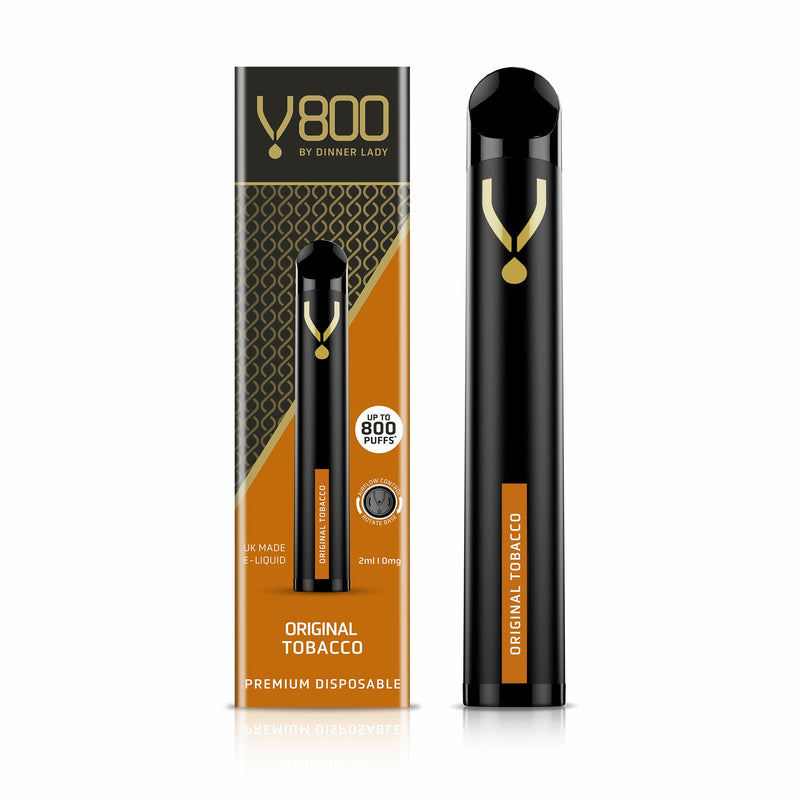 Original Tobacco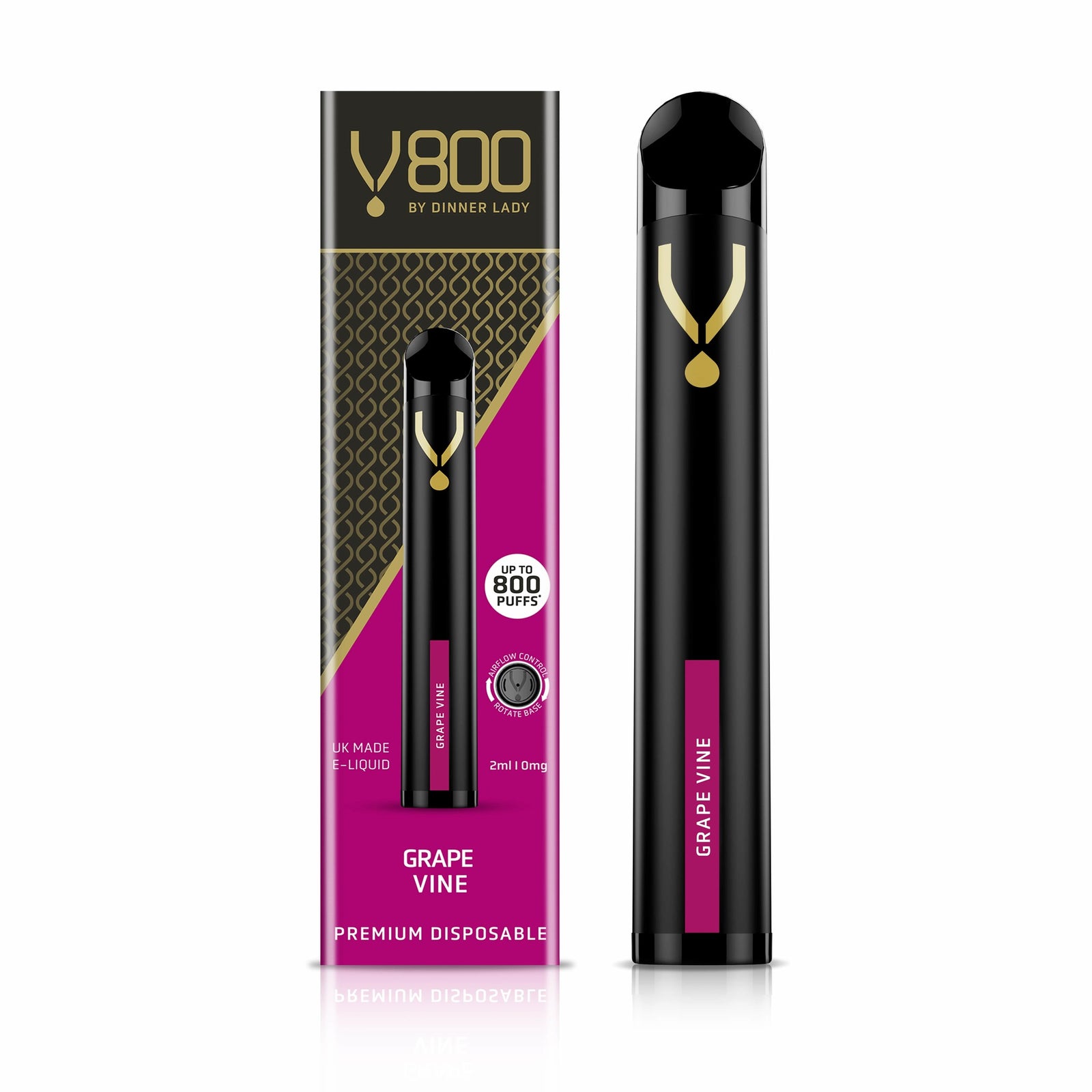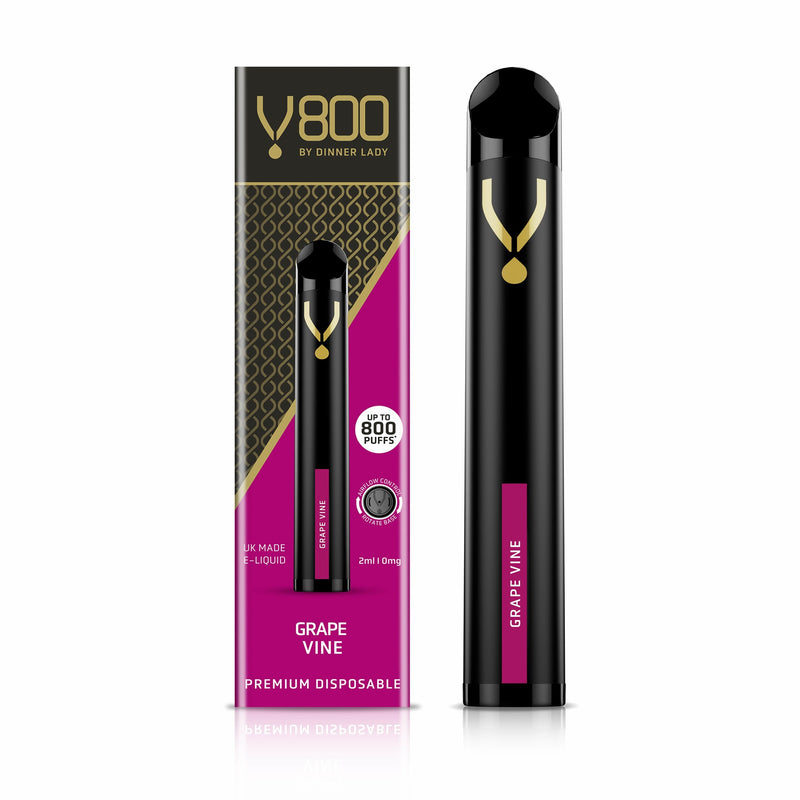 Grape Vine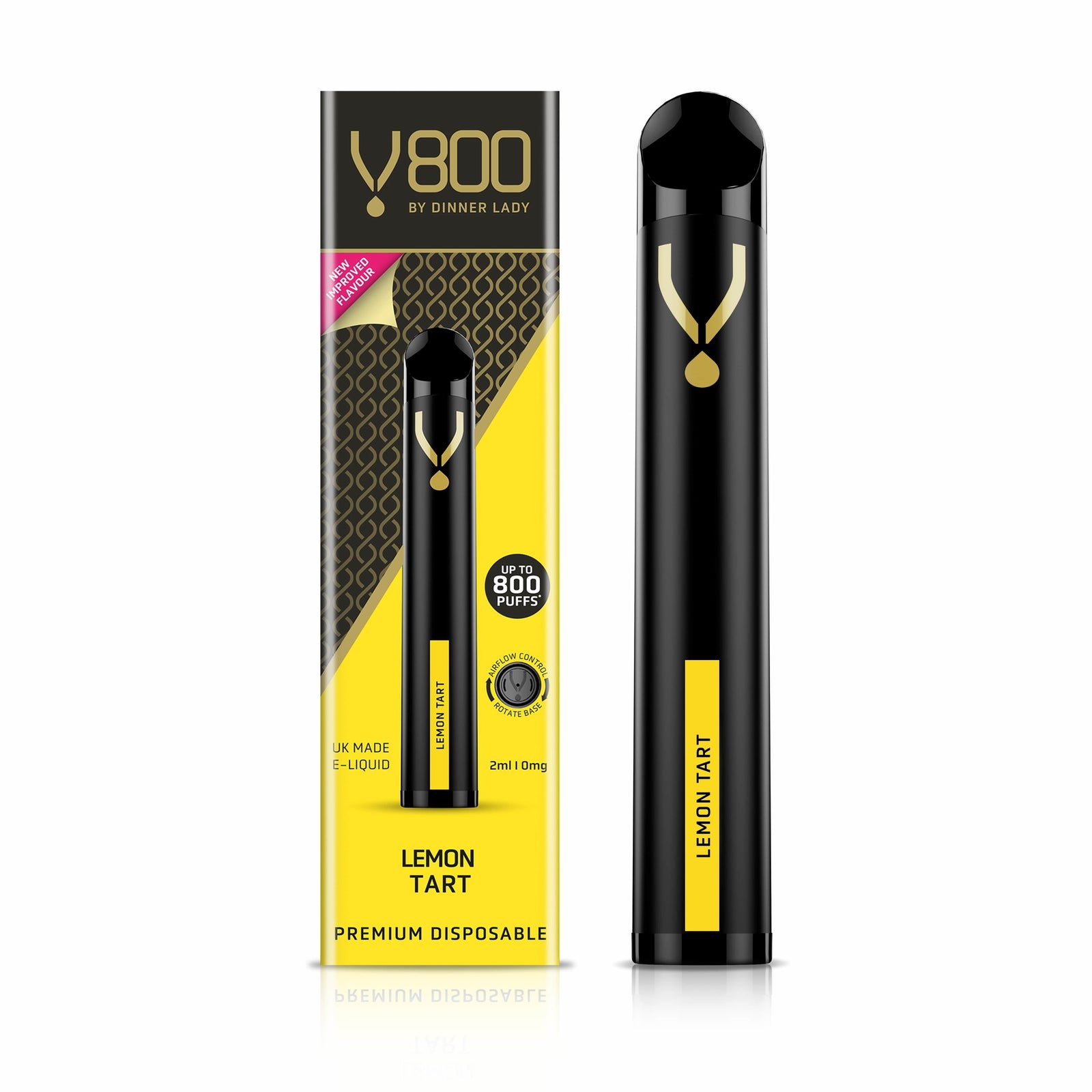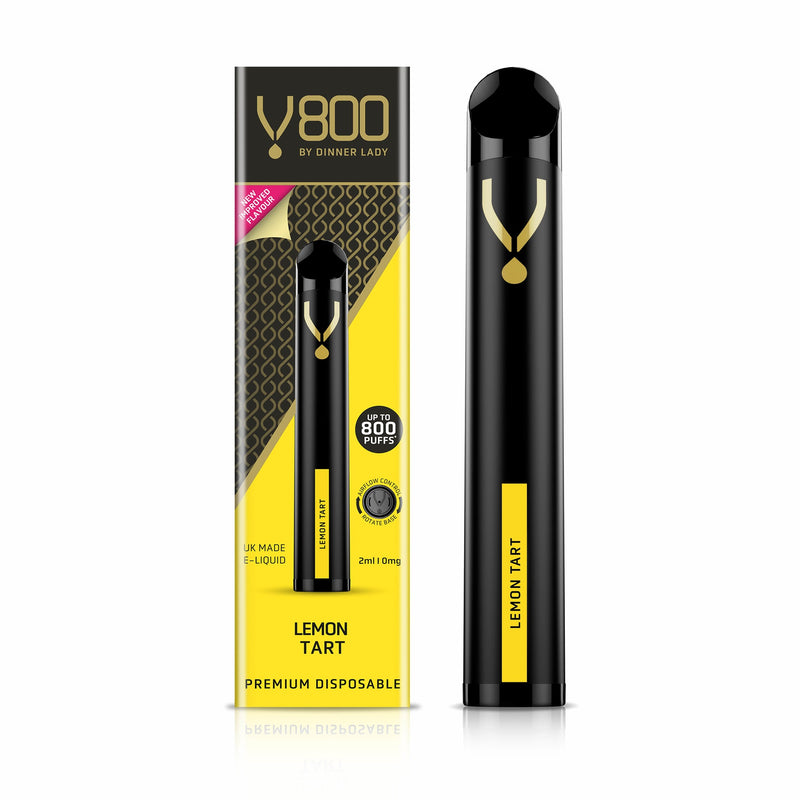 Lemon Tart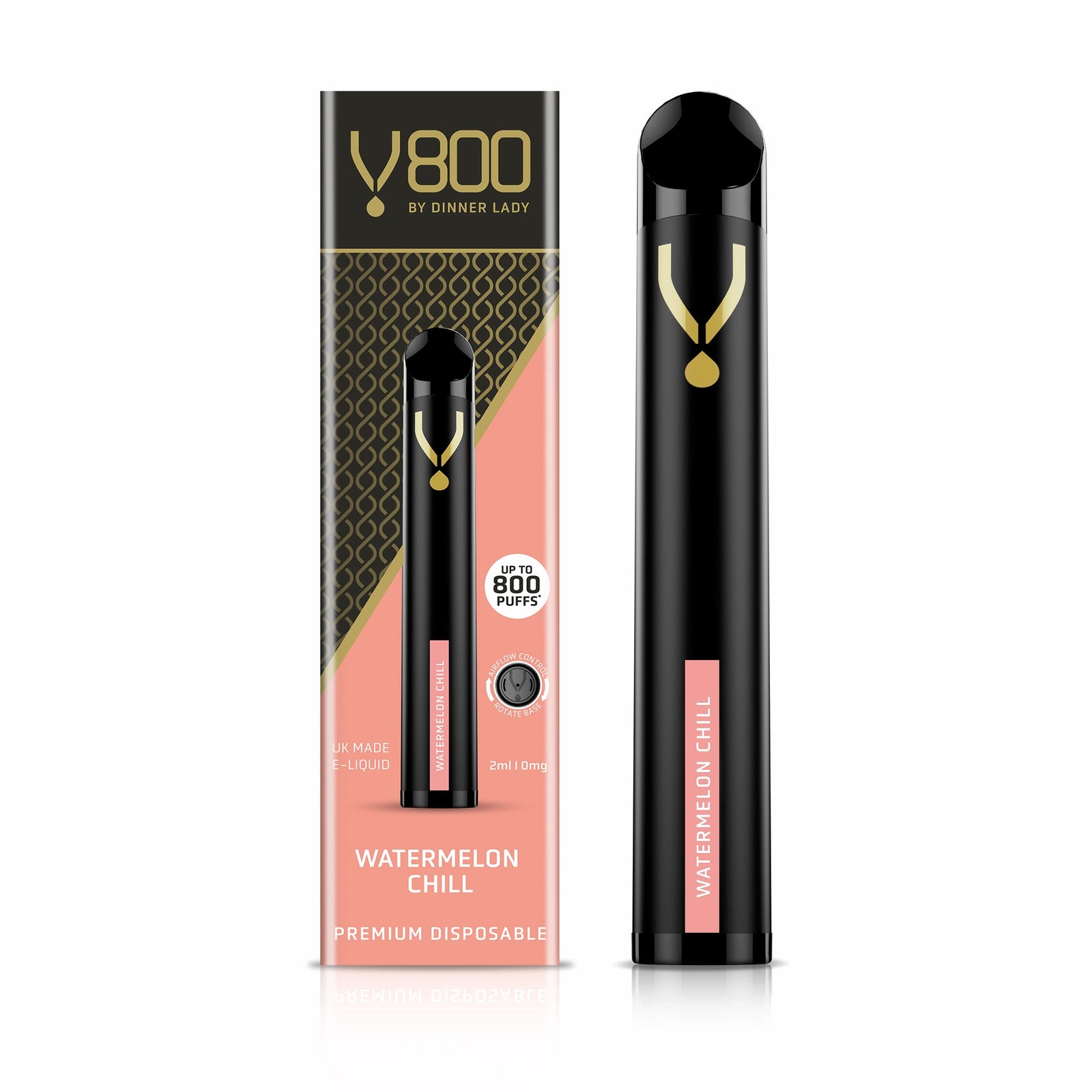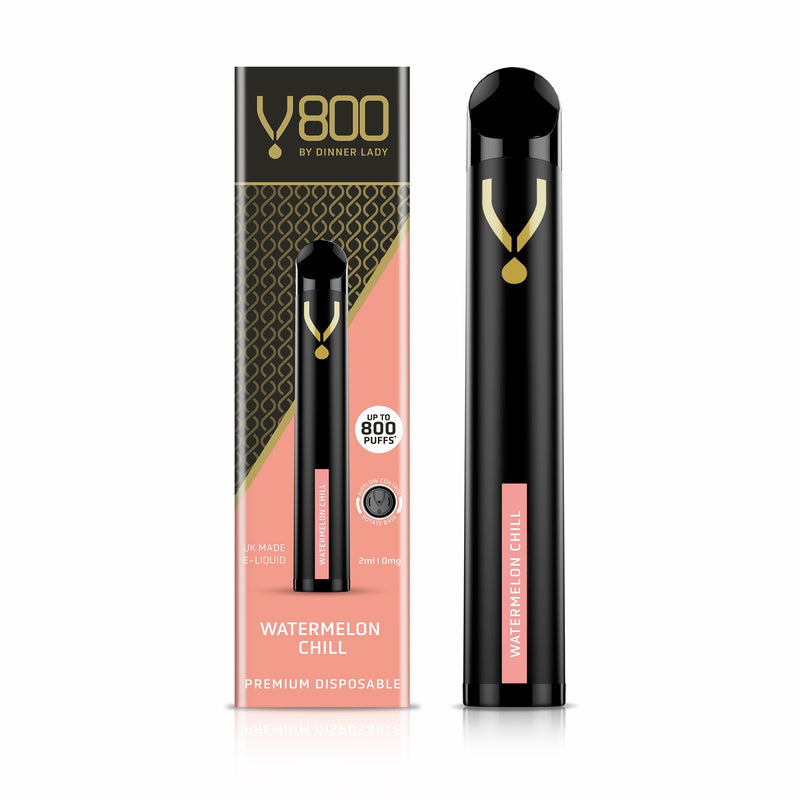 Watermelon Ice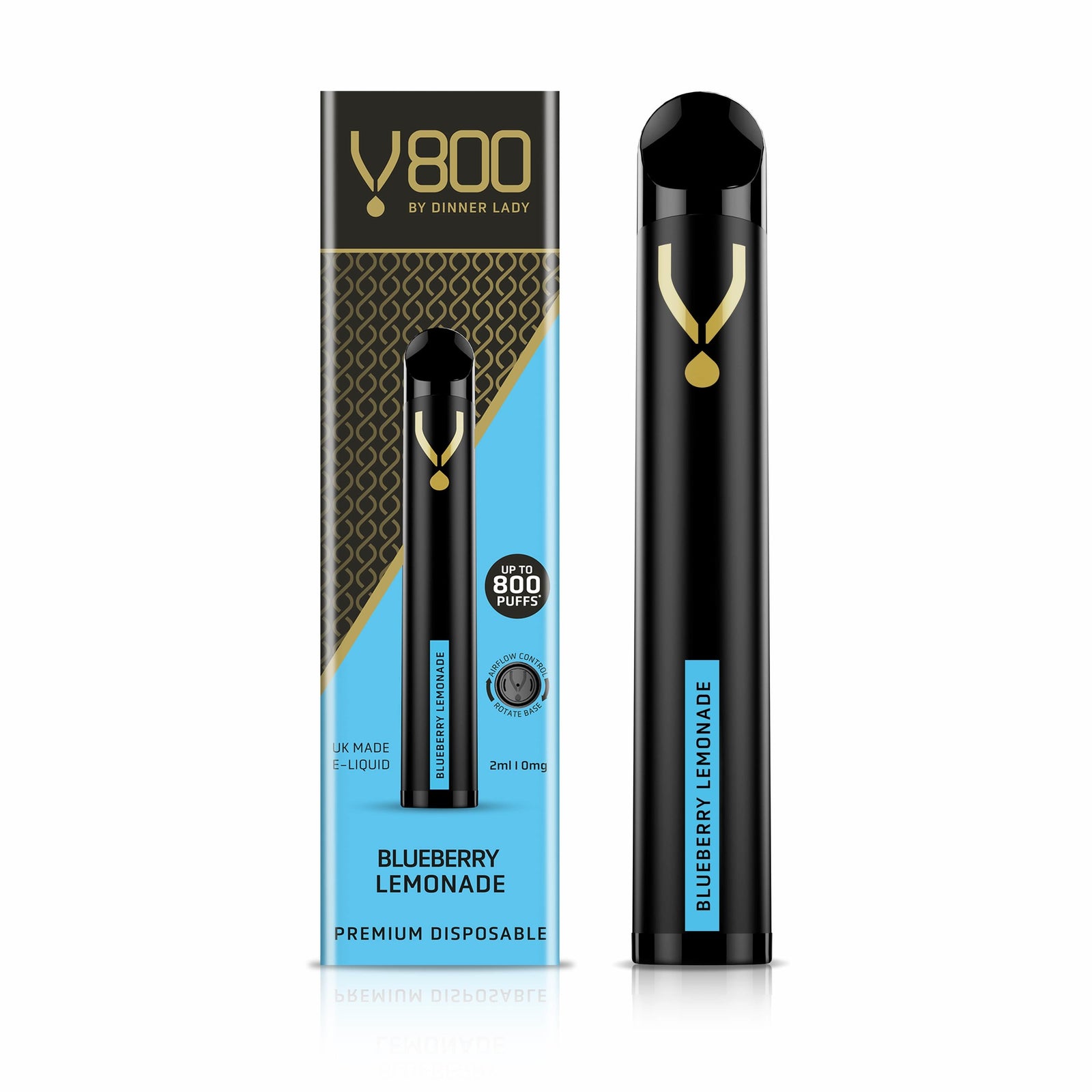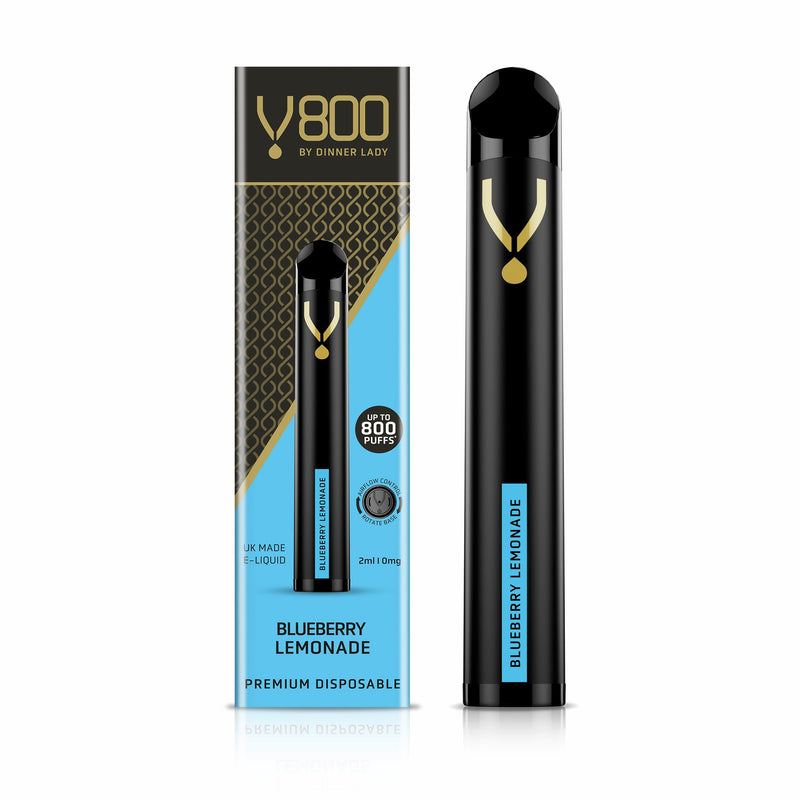 Blueberry Lemonade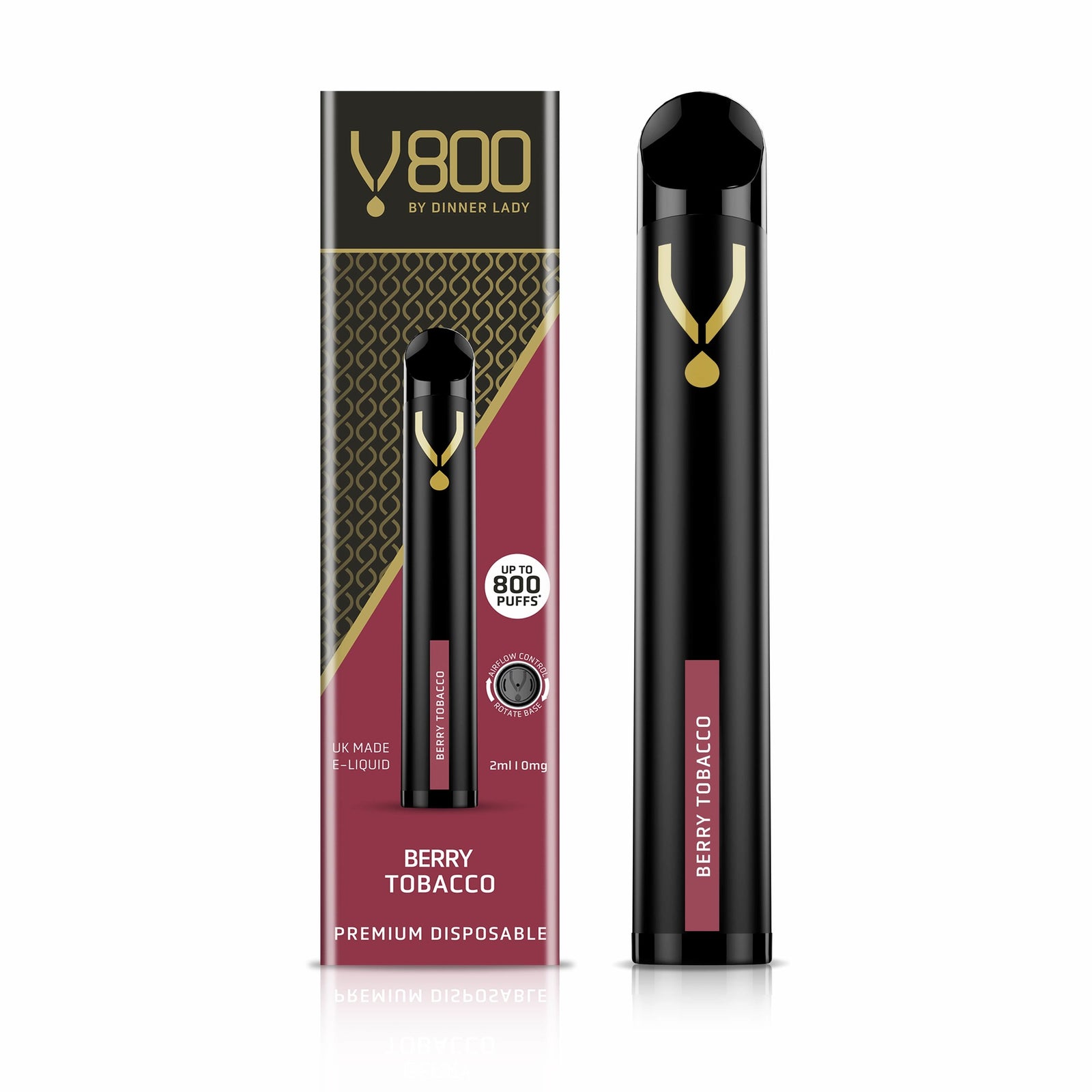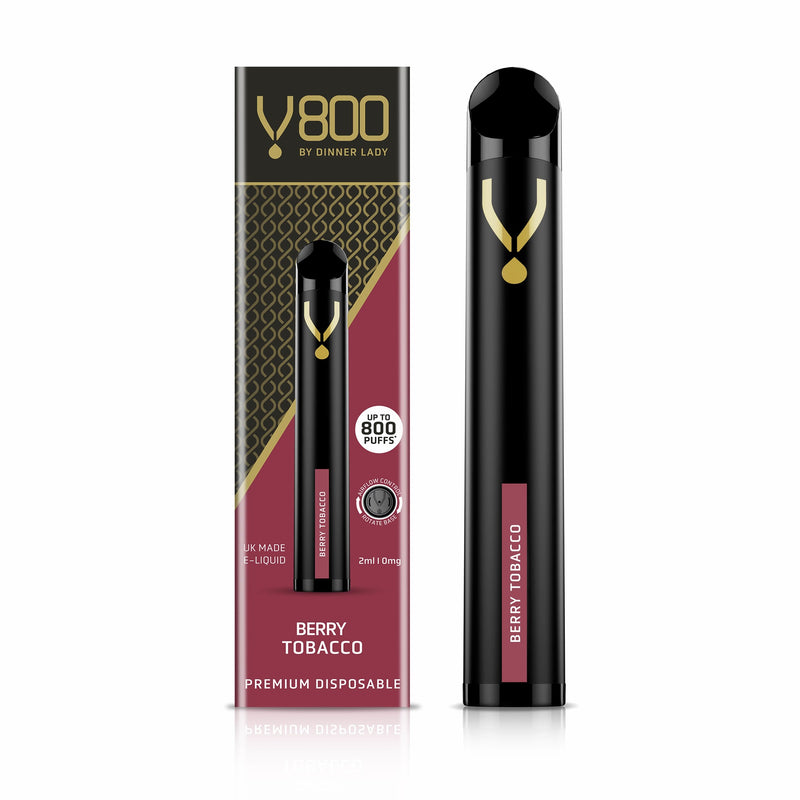 Berry Tobacco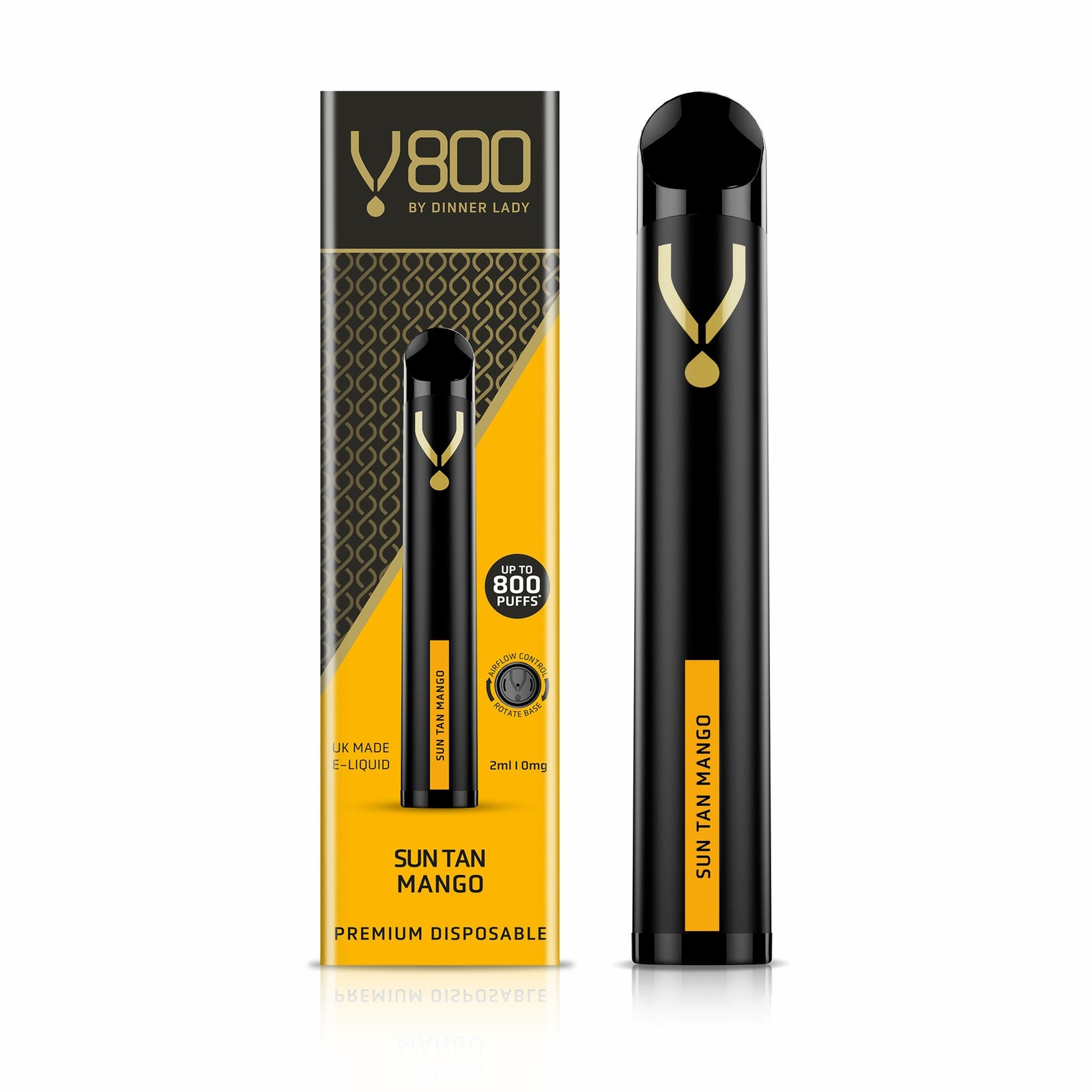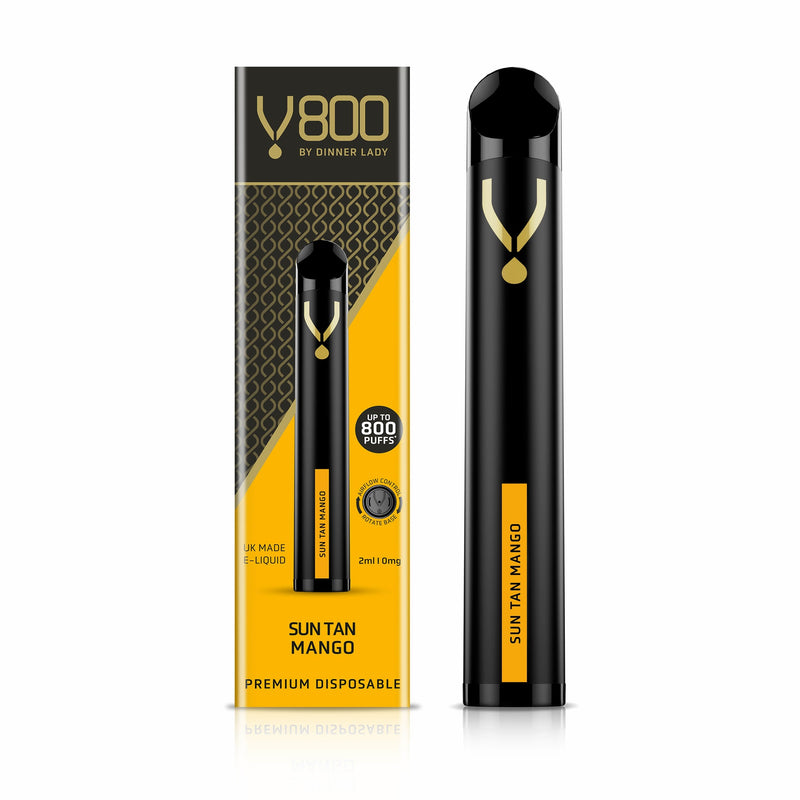 Sun Tan Mango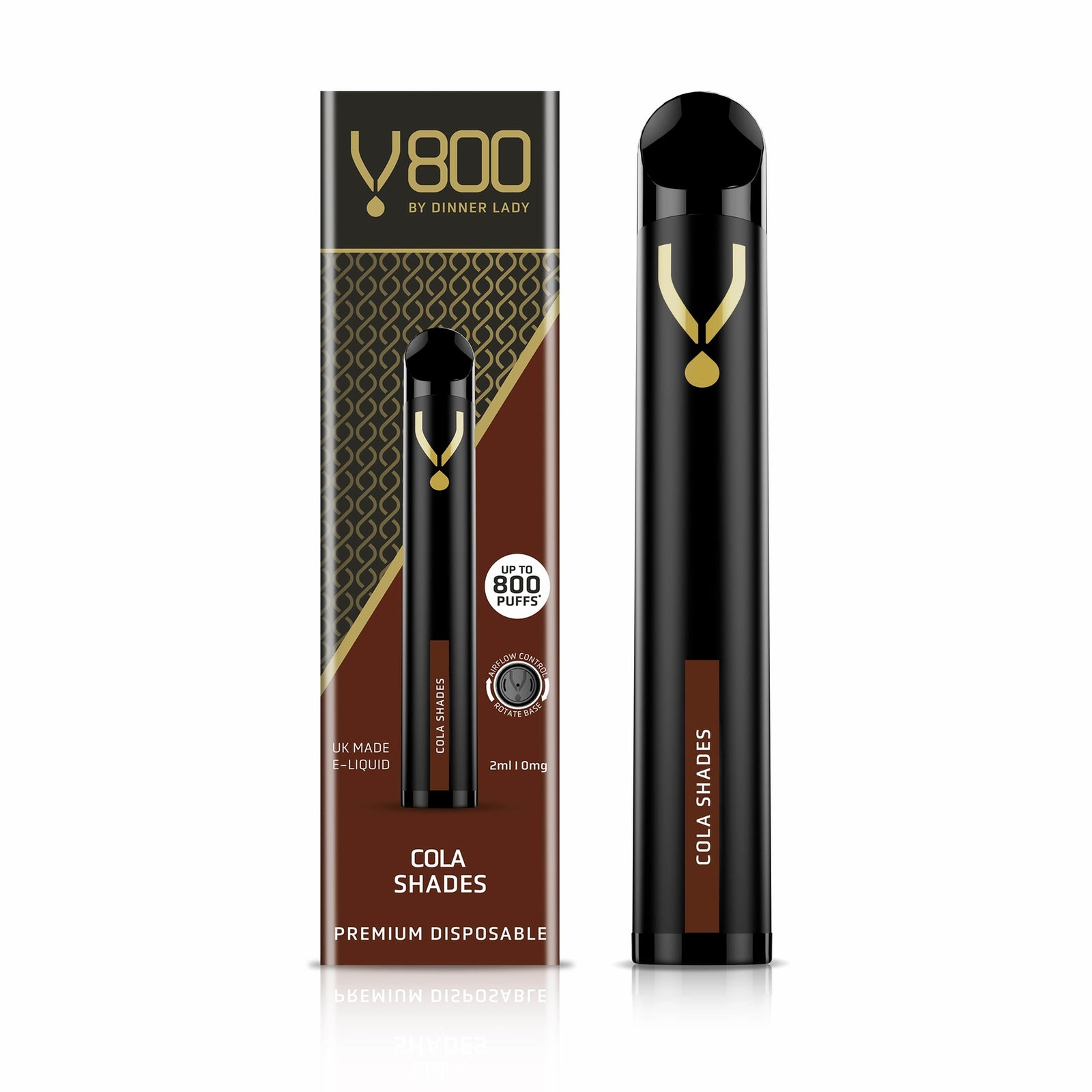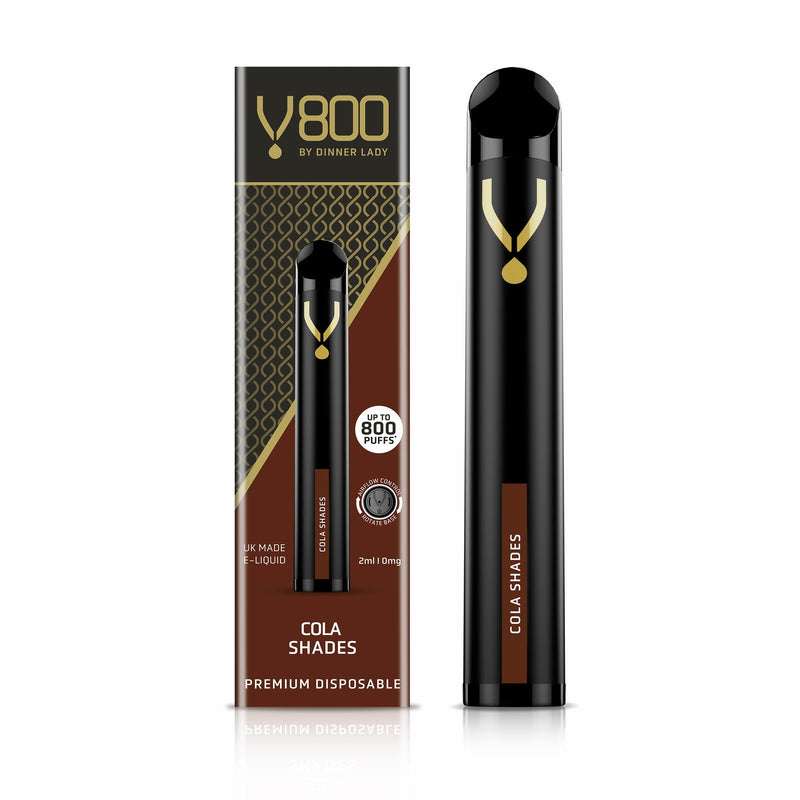 Cola Shades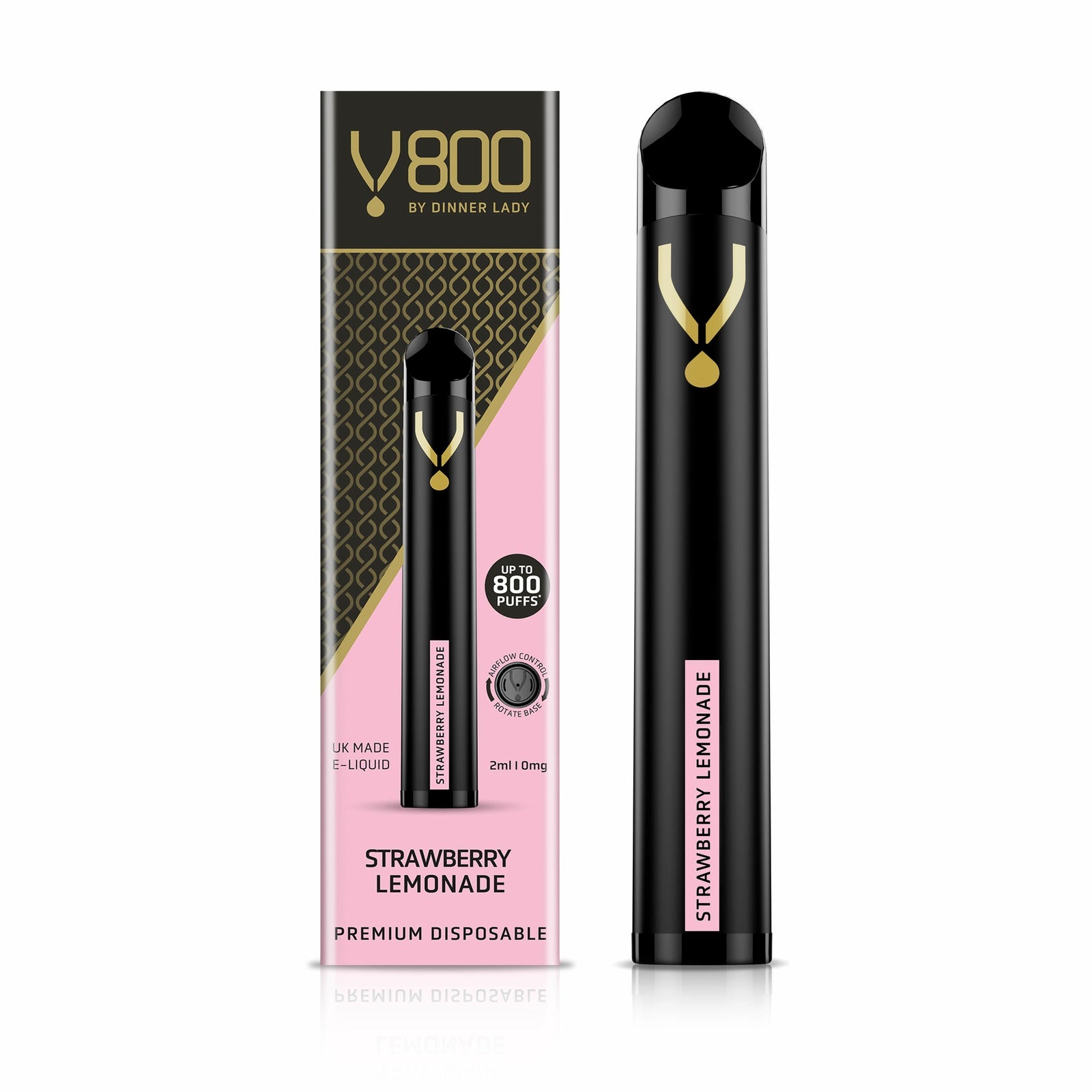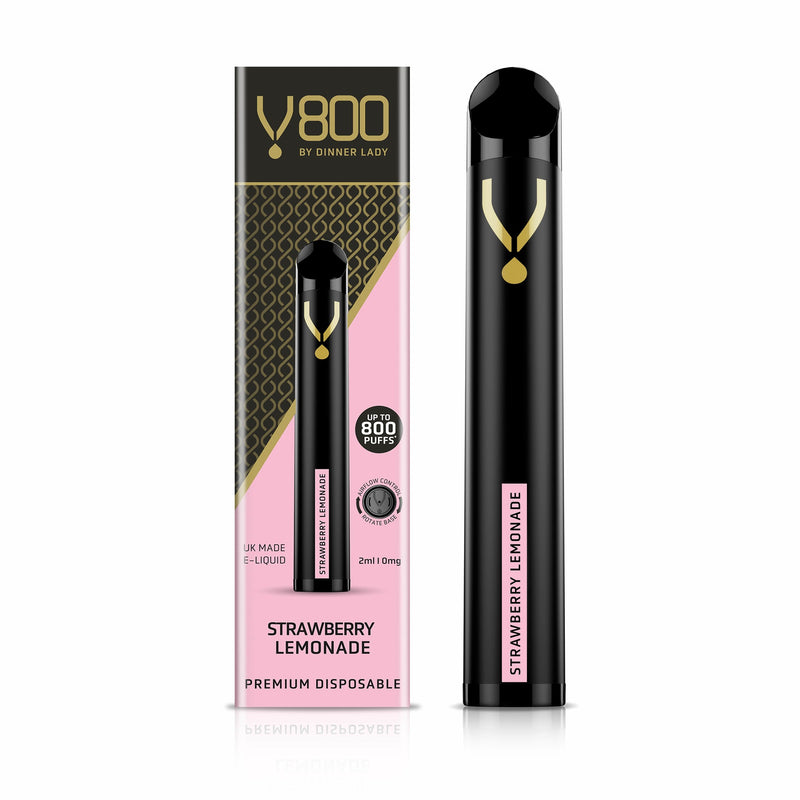 Strawberry Lemonade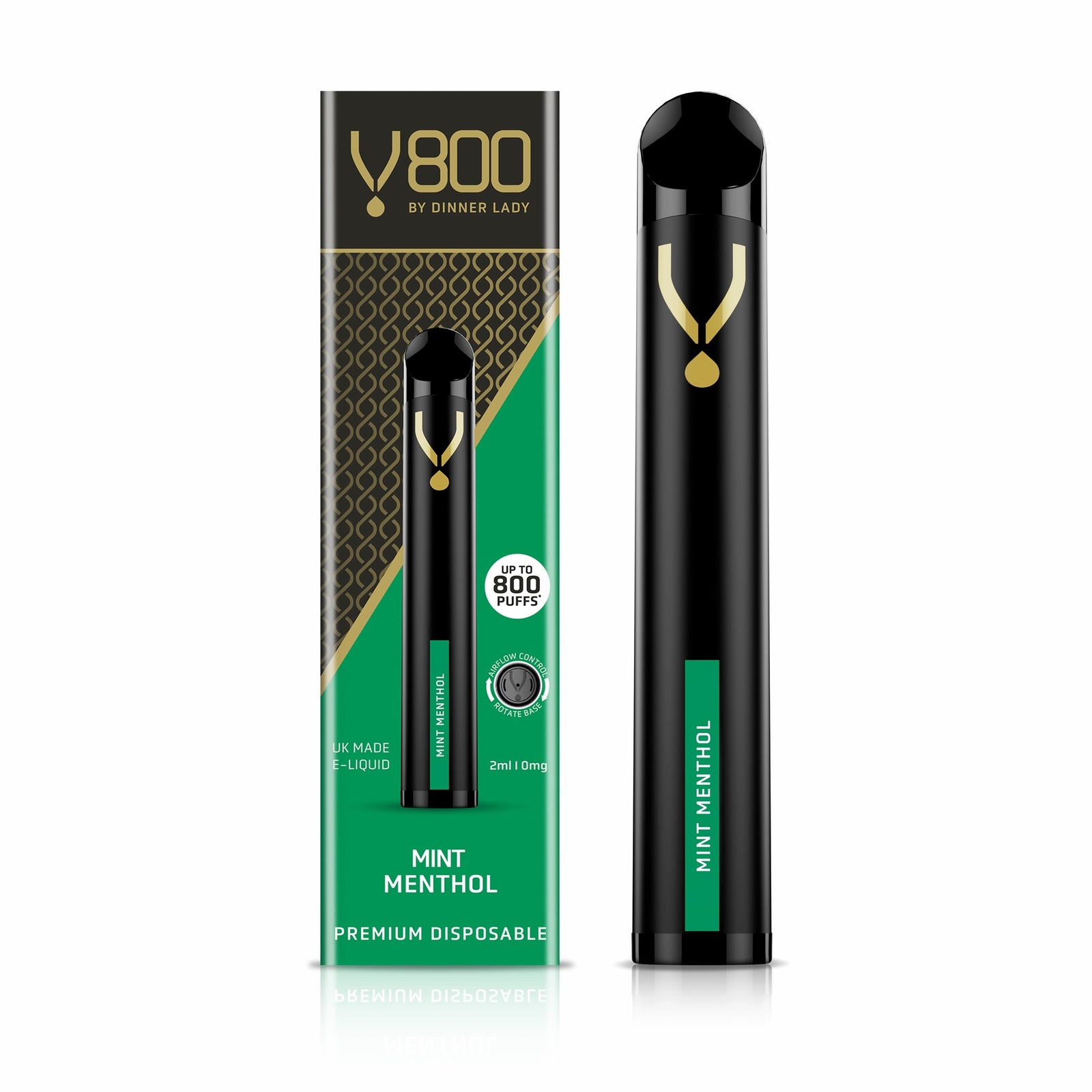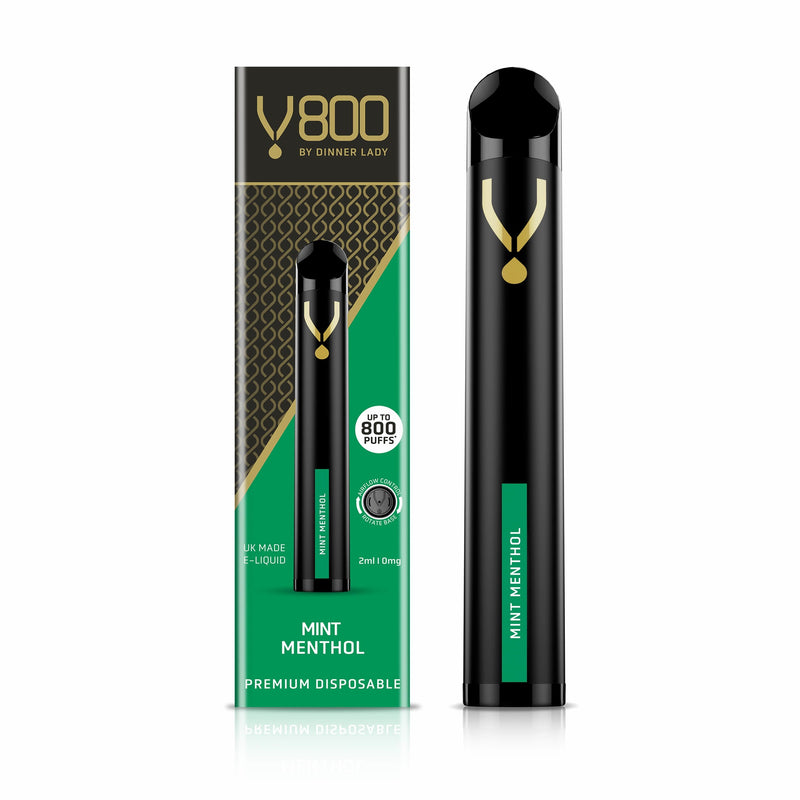 Mint Menthol
---