IN THE SPOTLIGHT: Manchester Vapeman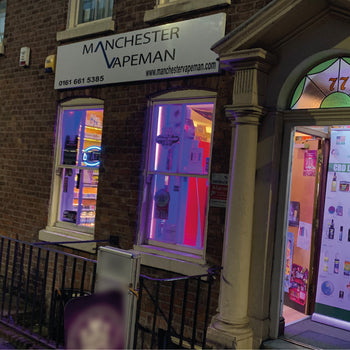 Based in central Manchester, Zeb started out four years ago from his front room, expanded into an office space which quickly became his shop.
He gets all his Dinner Lady stock direct from our Blackburn headquarters, working closely with head of UK Suf Patel – selling a wide range of 50:50 liquids, nic salts and disposables.
"I like to go direct to brand where I can, as you get a better experience that way. You know it's 100% authentic products, you build a relationship and the pricing is better once that's established.
"With Dinner Lady everything is on point. I know if I order on Monday, it's with me on Tuesday – I speak to Suf, send in my order, he sends an invoice, I pay and it comes. That's not the case with every brand.
"Since day one, it's been excellent. They're a perfect company to work with, I wish everyone would follow suit."
For more information about stocking Dinner Lady e-liquids, get in touch by emailing sales@vapedinnerlady.com. Alternatively, complete the form below and a member of our sales team will get back to you as soon as possible.