Sub-ohm Vaping: vape kits, e-liquids and safety with direct-to-lung vaping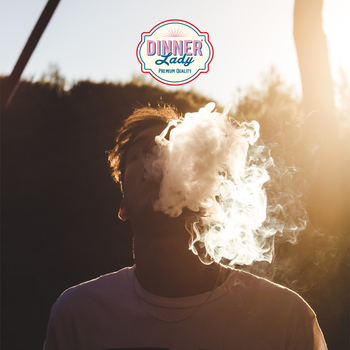 Sub ohm vaping is a popular vaping style. But what exactly is it and what does sub ohm mean?
There are two common types of vaping – mouth to lung (MTL) and direct to lung (DTL), each named in reference to the inhalation style.
Like smoking, MTL vaping involves drawing the vapor into the mouth before then inhaling it into the lungs. By first drawing the vapor into the mouth, vapers allow air to be inhaled at the same time as the vapor. This inhalation process creates a vaping experience that is most like smoking a cigarette.
DTL vaping, on the other hand, involves inhaling vapor directly to the lungs. By skipping the step of drawing vapor into the mouth, vapers minimise the amount of air inhaled, allowing them to create massive clouds of vapour with maximum flavour.
WHAT IS SUB OHM VAPING AND WHAT EXACTLY DOES SUB OHM MEAN?
DTL vaping has many names. The most common phrases to describe DTL vaping are cloud chasing and sub ohm vaping.
Sub ohm vaping gets its name from the type of coil used for DTL vaping. When sub ohm vaping, vapers will typically use a coil with a resistance level of under one ohm, thus earning its name.
So is sub ohm vaping DTL?
Yes. Sub ohm vaping is another term for DTL vaping.
IS SUB OHM VAPING BAD FOR YOUR LUNGS?
At one point, sub ohm vaping was completely inaccessible to those new to vaping due to the dangers involved. Before regulated mods with numerous safeguards, vapers had to build their own devices and face the risks associated with poor-quality batteries and DIY coils.
While vapers can still build their own devices if they so wish, high-quality vape batteries and suitable low resistance coils are now more readily available on the market and are more advanced to deal with the complexities of sub ohm vaping.
IS SUB OHM VAPING DANGEROUS?
Sub ohm vaping is now much more accessible due to advanced regulations that ensure vape kits are safe for vapers who prefer a sub ohm style vape. Many vape kits are equipped with new technology that enables vapers to buy powerful vape kits with less risk involved than when building your own. Regulated mods have adjustable wattage and voltage settings that allow for a personalised vape that is equipped with numerous safety features. Such safety features protect against short circuits and overcharging malfunctions amongst many others.
There are also concerns that e-liquids, especially high VG e-liquids, cause popcorn lung. Caused by high concentrates of diacetyl, popcorn lung is a serious condition that can cause shortness of breath and trouble breathing. These concerns are unfounded in the United Kingdom, however, as TPD compliant e-liquids must not contain diacetyl. For more information on diacetyl, popcorn lung and e-liquids, read more here.
IS SUB OHM VAPING SAFE, THEN?
Despite being much more regulated now than several years ago, there are still some risks associated with sub ohm vaping. These include the dangers involved with nicotine consumption and with using a sub ohm vaping device incorrectly.
Although made with food-grade ingredients that are considered safe for consumption, e-liquids commonly contain nicotine – a highly addictive substance. That being said, Public Health England consider vaping to be 95% less harmful than smoking tobacco products. What's more, both the NHS and British Heart Foundation agree that vaping are an effective means to transition from tobacco products to a less harmful alternative.
The main source of concern with sub ohm is the increased strain on your battery when cloud chasing. When used incorrectly, vape kits can explode or set on fire, causing serious safety issues. Regulated mods, however, are made to deal with the high intensity of sub ohm vaping and are considered safe for use when manufacturer instructions are followed. When sub ohm vaping, always use a regulated mod, pay attention to the manufacturer advice, and only use as advised with approved consumables and components.
When using the right vaping equipment and consumables and following all manufacturer instructions, there is no reason that sub ohm vaping would be any less safe than MTL vaping.
WHAT'S THE BIG DEAL? IS SUB OHM VAPING BETTER THAN CLASSIC VAPING?
Sub ohm vaping is a popular vaping style. Producing impressive flavour and vapour, sub ohm vaping is great for cloud chasers and those who appreciate the experience of trying new e-liquid flavours as soon as they arrive on the market.
There are some downsides to sub ohm vaping, including the speed at which coils burn out and how quickly you consume your e-liquids. Although not a very accessible inhalation style for new vapers, many experienced vapers consider sub ohm vaping the next step from MTL vaping.
Whether sub ohm vaping is the best, therefore, depends on personal preference. Though a great next step from MTL vaping, some vapers are happy to continue MTL vaping for a long time.
Why sub ohm vape?
Bigger clouds, better flavour and less nicotine, sub ohm vaping is the natural next and last step in your vaping journey.
CAN YOU SUB OHM NIC SALTS?
Sub ohm vape kits are designed with higher wattages to produce more vapour and a stronger throat hit. As nicotine salts are typically much stronger than freebase nicotine, they are not recommended for sub ohm vaping.
Nic Salt e-liquids are best suited to a lower wattage and a higher resistance coil of 1.0ohm and above.
WHAT IS THE BEST SUB OHM MOD?
There are plenty of sub ohm mods on the vape market, all of which have different settings and features to suit each vaper. While most vape kits have plenty of safety features, some box mods may have advanced features that appeal to you more than others. Box mods also vary in size and style and so there is typically not one size fits all.
When looking for a sub ohm mod, you should consider what features would benefit you the most. For example, if you vape around children and need advanced safety features, it is best to choose a mod with the most adaptable safety functions. On the other hand, if you have an outdoor-based job and vape all day long, you may opt for a device that has more durable materials to withstand the elements.
No matter your personal preferences, we always recommend choosing a regulated mod from a top-rated manufacturer such as Smok, GeekVape, Aspire, Innokin, VooPoo or Vaporesso.
WHAT IS A SUB OHM POD?
While box mods are powerful devices that appeal to serious cloud chasers, sub ohm vaping can be achieved by some pod mod devices.
There are many benefits to using a pod mod, the most notable of which is the ease and convenience of refilling, storing and vaping on the go. Often small in size and equipped with simple features, pod mods are ideal for those first making the transition from MTL to DTL vaping.
Sub ohm pod mods can typically be identified by their adjustable airflow and compatibility with low ohm coils, although it is always best to double check with the retailer or manufacturer to ensure the device is suited to your preferred vaping style.
WHAT SUB OHM COILS LAST THE LONGEST?
The best coils are the ones that last the longest before developing the horrible burnt taste that we all recall with horror and disgust.
Due to the increased output required, and the thicker consistency of high VG e-liquids, sub ohm coils tend to have a shorter lifespan than higher resistance coils used for MTL vaping. Not to worry though, you can still get your coils to last for longer!
First things first, you should choose coils with a low resistance and a higher wattage range to handle all the vapour. If flavour is your favourite part of vaping, you need coils with an increased surface area. To get the most out of your coils, you should also use the wattage recommended by the manufacturer. The longest lasting coils are those with high-quality cotton that effectively soaks e-liquid, a good coil surface area and a recommended wattage that has been chosen to ensure longevity.
IS THERE A VAPE THAT CAN BE USED FOR MTL AND DTL?
Some vape kits can be used for both MTL and DTL vaping. These types of devices can be incredibly convenient for those looking for more versatility and prefer a choice of vaping style without having to carry around two devices.
The best MTL and DTL devices are those that can be customised and adjusted with different airflows and different coil resistance levels.