Launching Our Cool and Hot New Flavours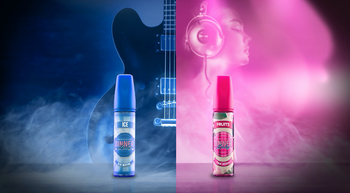 We are pleased to announce two excellent new additions to our range of premium e-liquids our hot new Pink Berry flavour and our cool new Blue Menthol. We initially developed our Blue Menthol for our Disposable Vape Pen and given the excellent response from customers we have developed it into our 10ml and 50ml range.
Our Pink Berry flavour is a strong contrast to the cool and fresh Blue Menthol – expect a cocktail of sweet citrus and mixed berries – this flavour was very popular in trials and we are sure you will love it.
If you have tried out our new flavours, be sure to let us know on social media to tell us what you thought!