VApril 2021: Sharing the facts and supporting the switch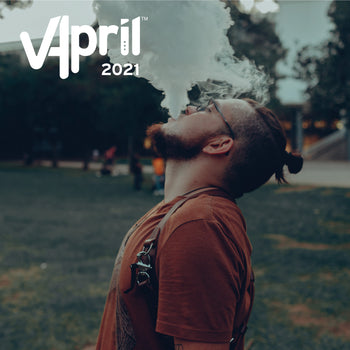 At Dinner Lady – we believe that vaping is the best option for adult smokers looking for an alternative to cigarettes and other tobacco products, and lend our support to the annual VApril campaign to promote the less harmful alternative to smoking.
Recent statistics from Public Health England once more back up our belief, by showing that vaping is the most popular tool in the journey to quitting smoking, with 27.2 percent of people having used a vape product as part of a quit attempt during the past 12 months.
In addition, the highest quit rate (74%) was seen when people used a licensed medicine and a vaping product, one after another.
However, there's an increasing segment of the smoking population who believe that vaping is as harmful or more harmful than smoking – which goes against the Public Health England citation that vaping is 95% less harmful than traditional cigarettes.
FACTS NOT FICTION
Public Health England says that the misinformation surrounding vaping is preventing smokers from switching to the less harmful alternative.
We firmly believe smokers should have the facts about making the switch to vaping, and back the annual VApril campaign – which sees the UK vape industry coming together to promote the benefits and help people make an informed decision.
As cited by the VApril team, there are 3million-plus vapers in the UK who are former smokers, and a One Poll study of almost 2,000 UK adults found that of 72% of smokers who were aware of the campaign, VApril had influenced them to make the switch.
This VApril, we want to support our loyal customers in inspiring their friends and family to make the switch, while helping our retail partners by providing resources and the best-selling vape products to support their customers' tobacco harm reduction journeys.
Check back to the Dinner Lady Blog throughout VApril to find out more – with specialist advice from our trained Stop Smoking Practitioners, case studies from smokers who have recently switched to vape and some of our top recommended products to help those making the change.