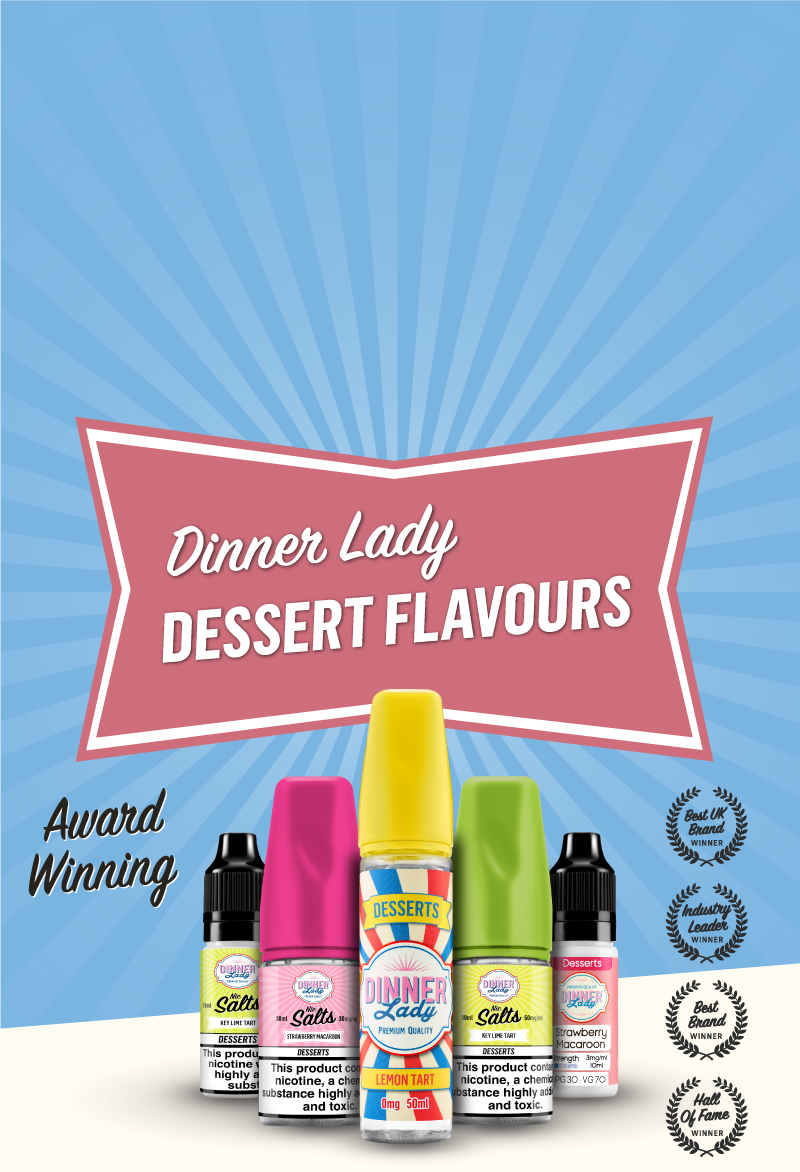 Bestselling Desserts Range
Launching in 2016 with a small range of Dessert flavours, Dinner Lady has now developed a worldwide presence and has won over 40 awards, each of which stand testament to the incredible flavour and impressive quality of their e-liquids. 
Based on nostalgic flavours from the past, the Desserts range is the DNA of Dinner Lady and is loved by customers across the world. Including the iconic Lemon Tart, Blackberry Crumble, Strawberry Macaroon and Berry Tart, Dinner Lady's Desserts collection is a best-selling flavour range that satisfies a sweet tooth and continues to impress vapers all over the globe. 
View product information including e-liquid formulation, nicotine strengths and bottle sizes for each vape market. Get in touch today for more information about stocking and distributing Dinner Lady e-liquids. 
50:50 10ml
Availability: UK, EU & selected international territories.

Featuring the entire Desserts collection, Dinner Lady's 50:50 e-liquid formulations are great starter liquids for those new to vaping or looking to make the switch. Sold in 10ml TPD compliant bottles, Dinner Lady's 50:50 e-liquids meet all UK and EU nicotine, vaping and safety requirements.

Nicotine strengths: 3mg / 6mg / 12mg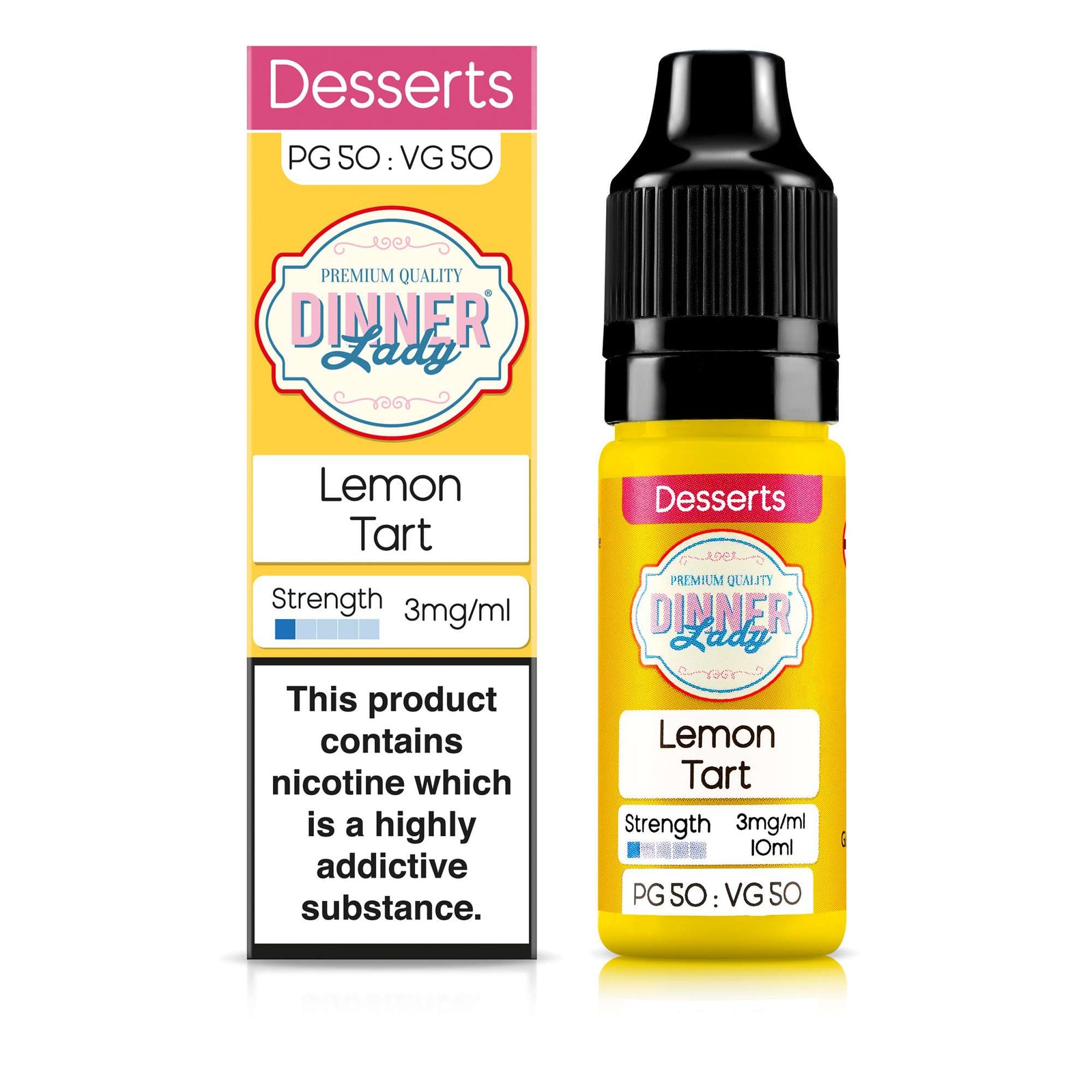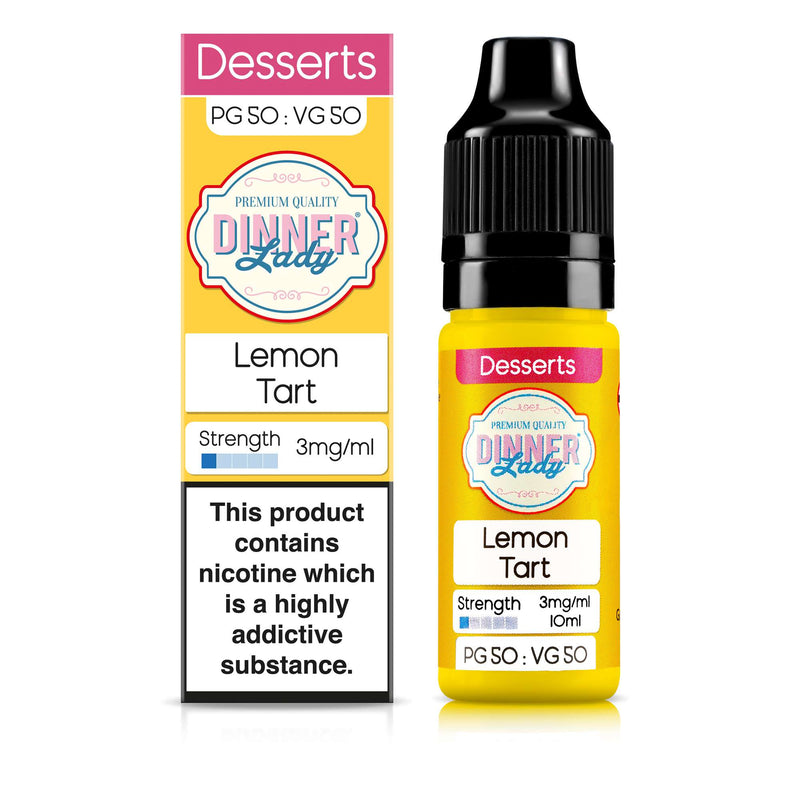 Lemon Tart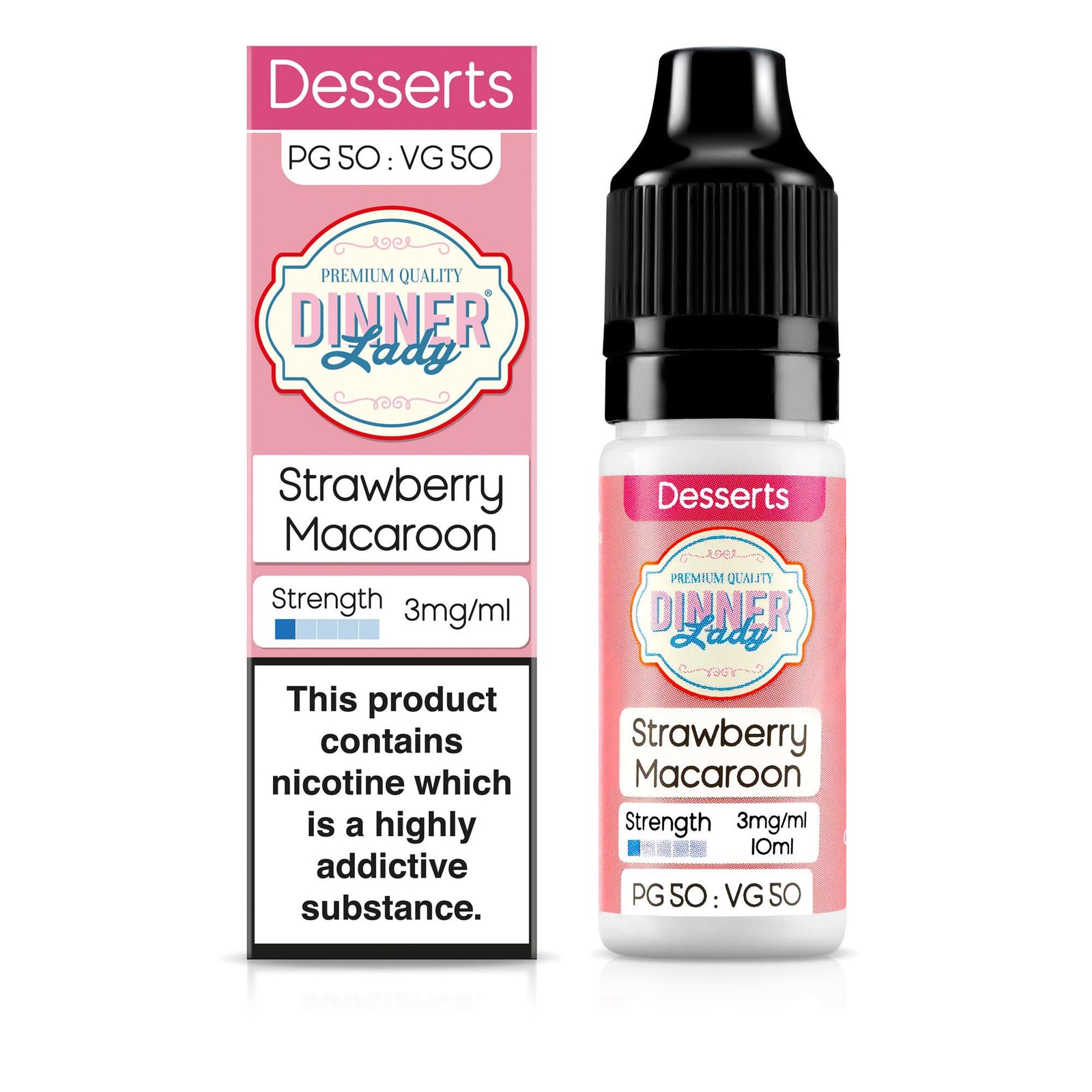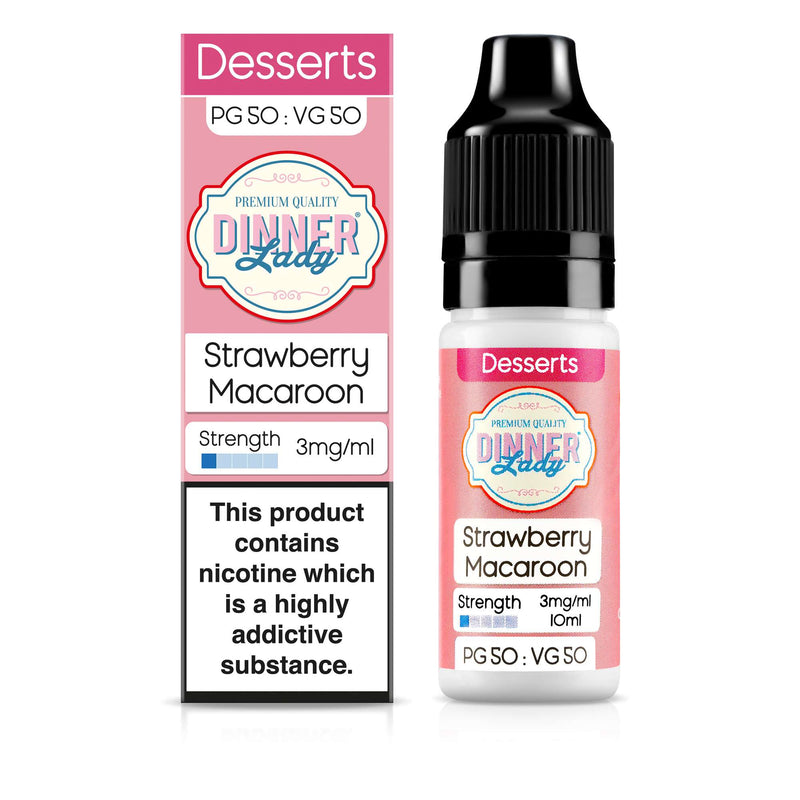 Strawberry Macaroon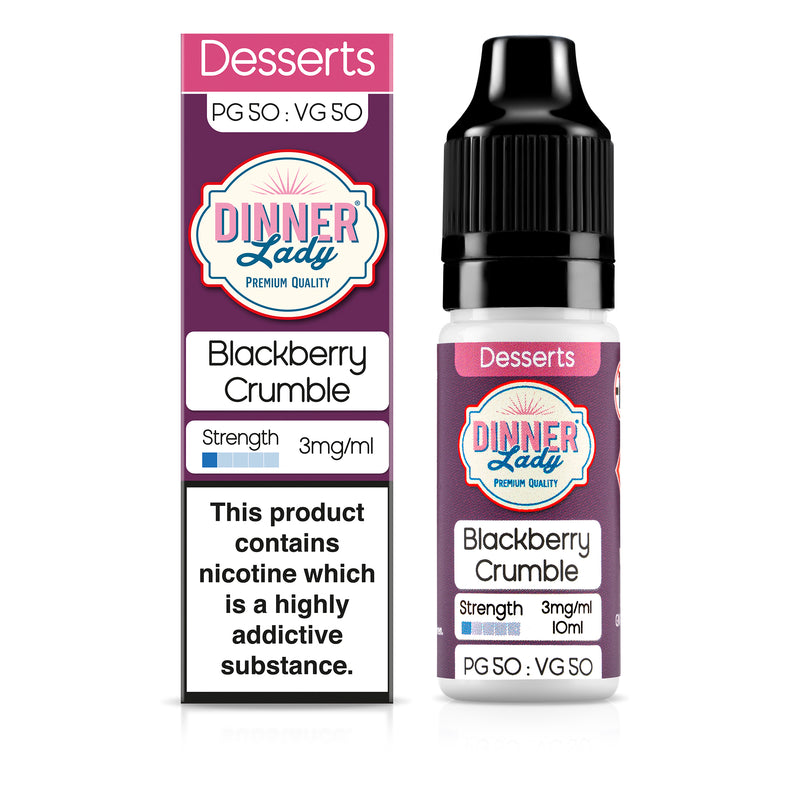 Blackberry Crumble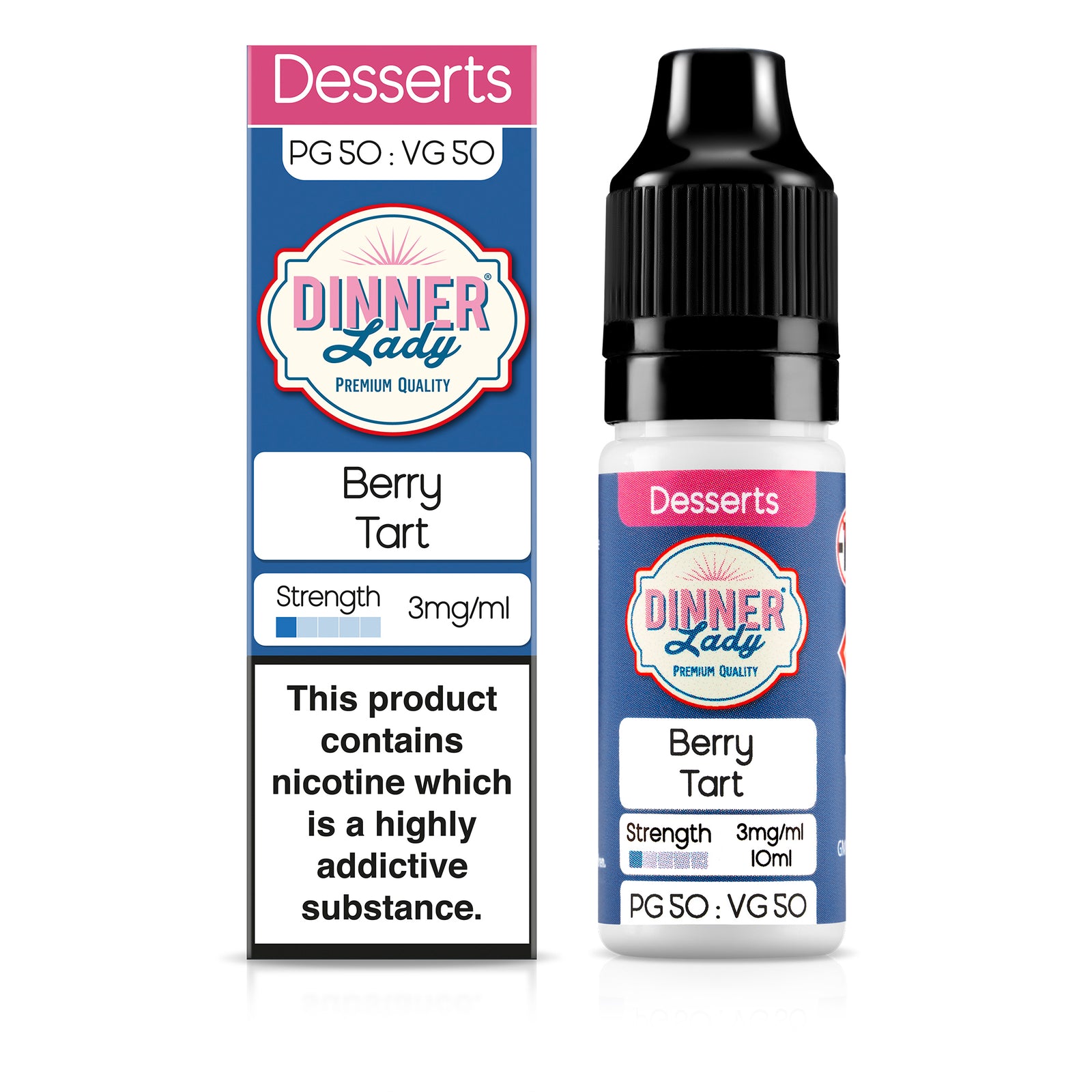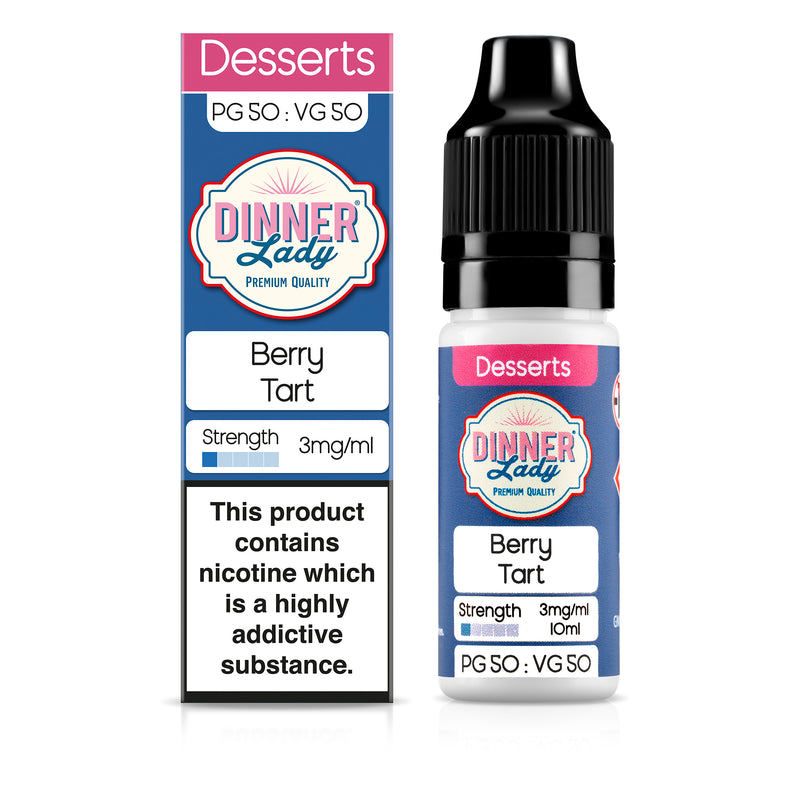 Berry Tart
---
Nic Salts 10ml
Availability: UK & EU.

Delivering nicotine to the system more rapidly than other e-liquids, Nic Salts are ideal e-liquids for heavy smokers or those who have been unable to quit using existing solutions. Available in three classic dessert flavours, Nicotine Salts are a great alternative to smoking.

Nicotine strengths: 10mg / 20mg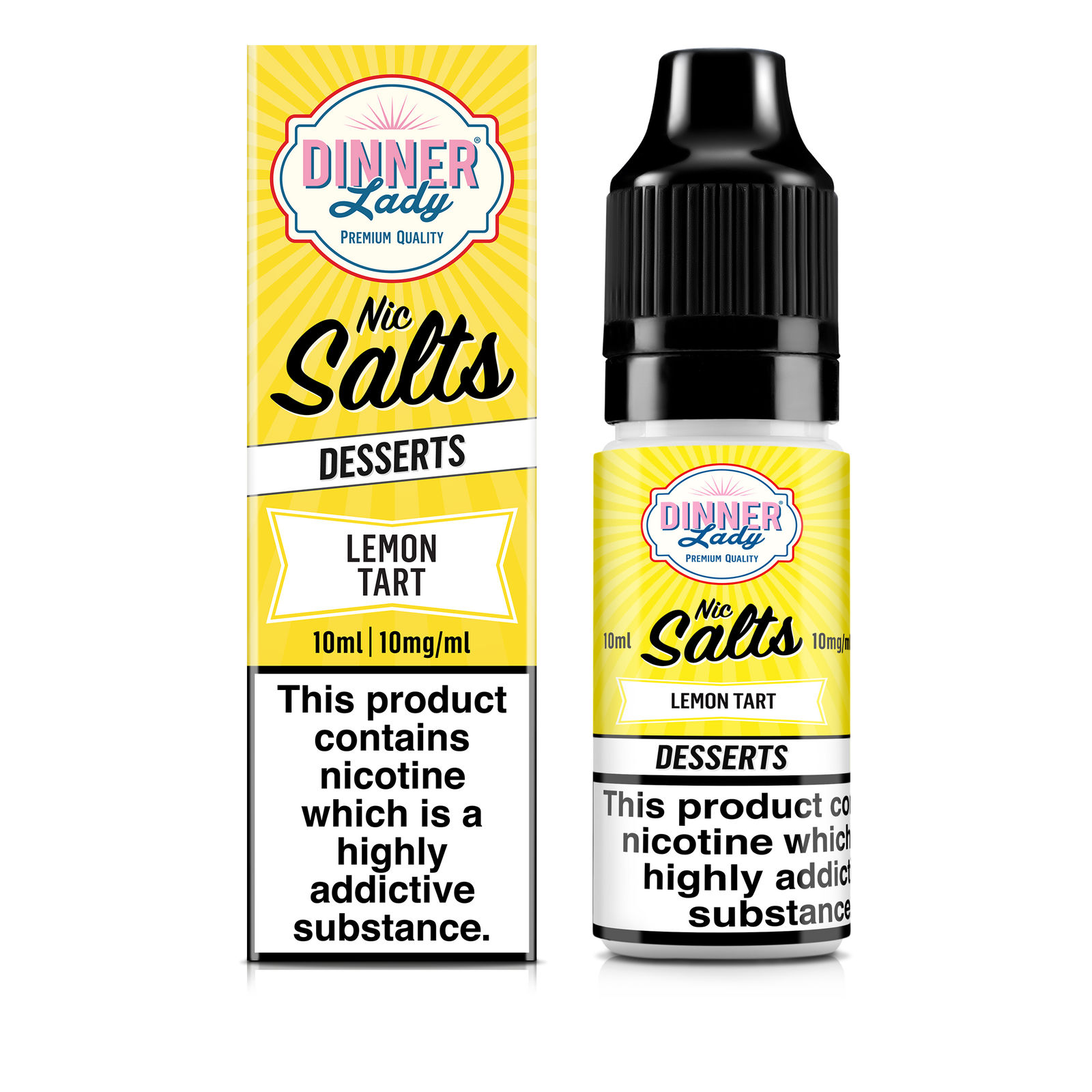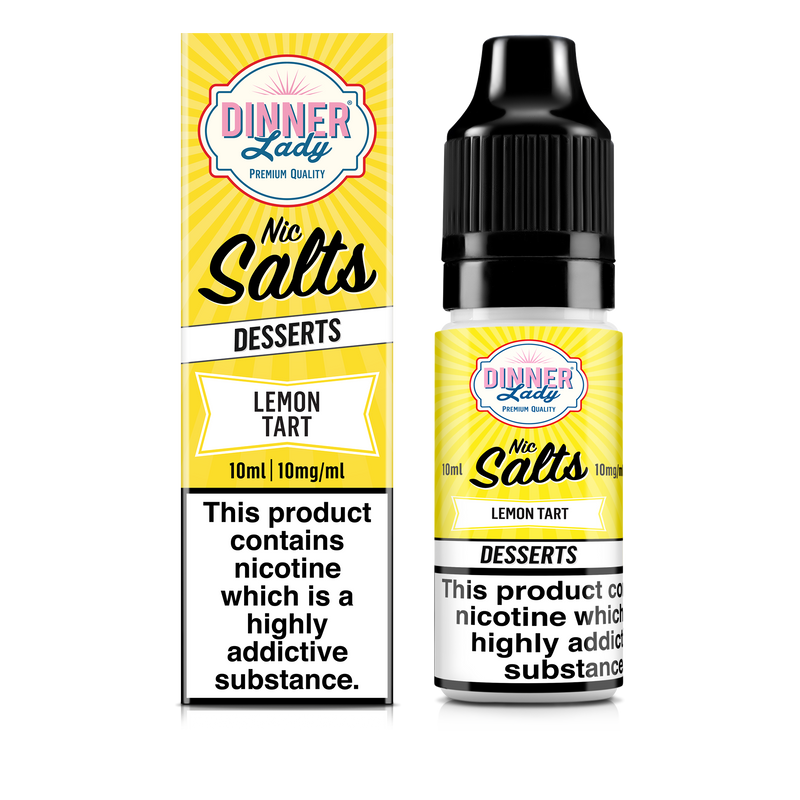 Lemon Tart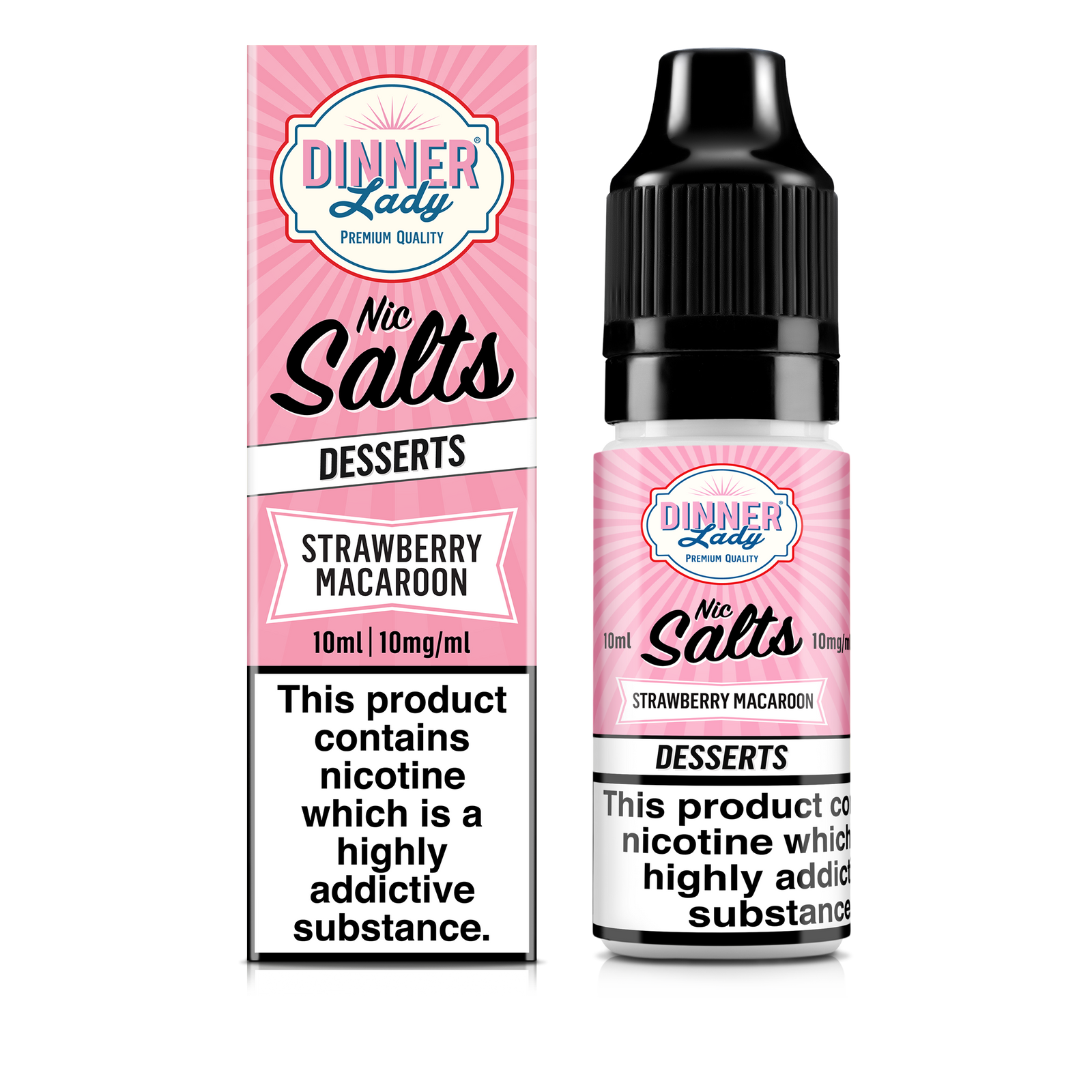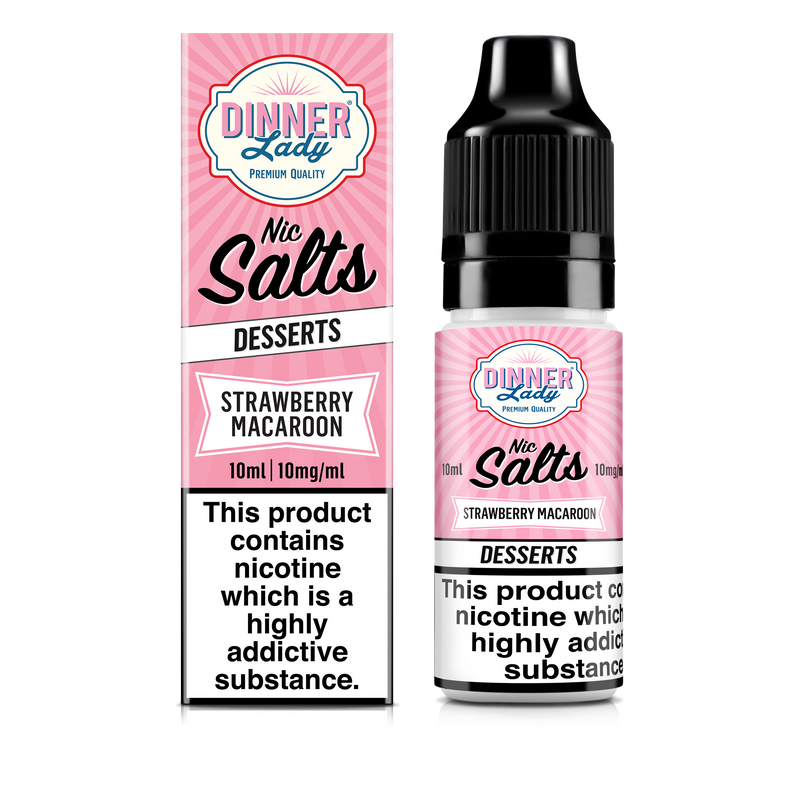 Strawberry Macaroon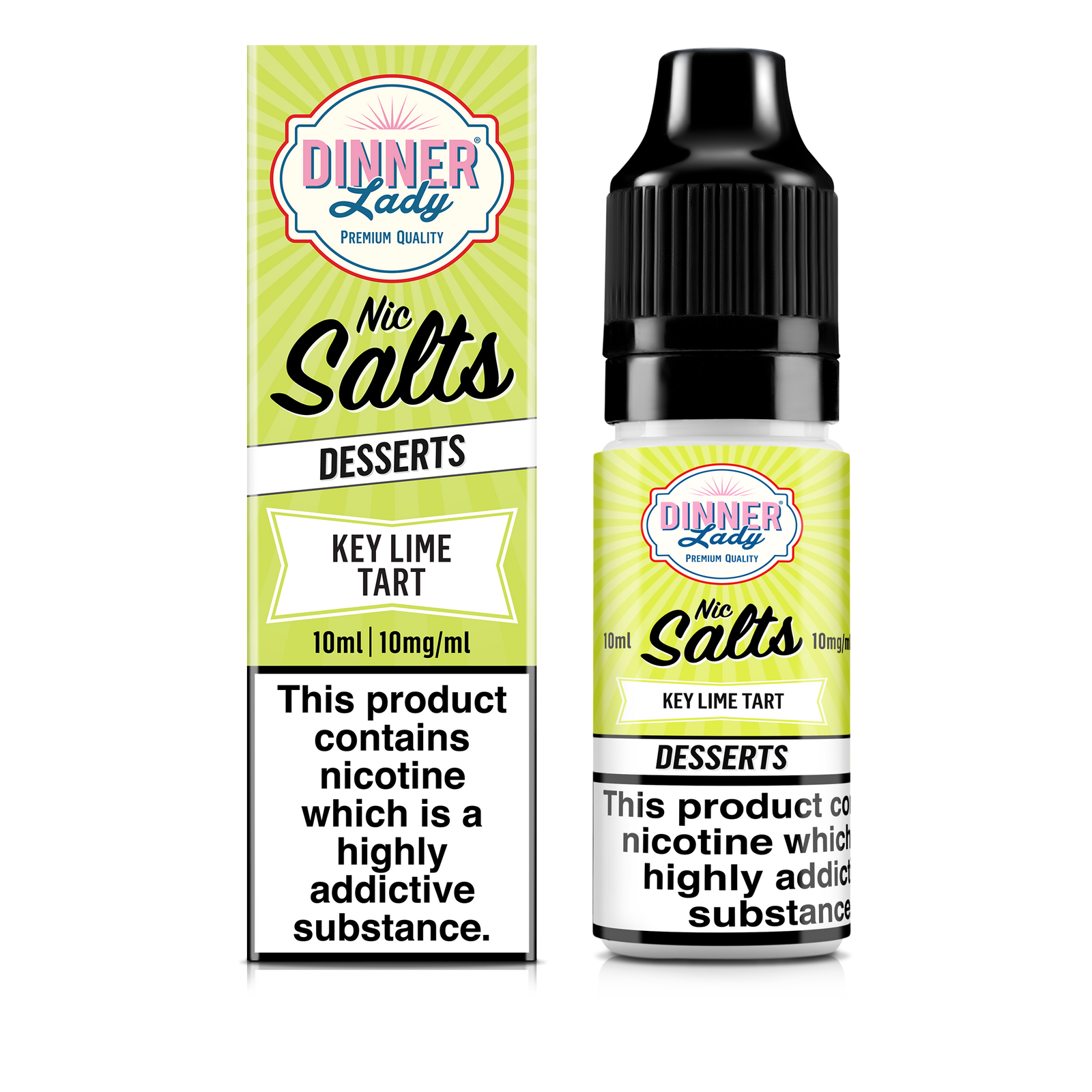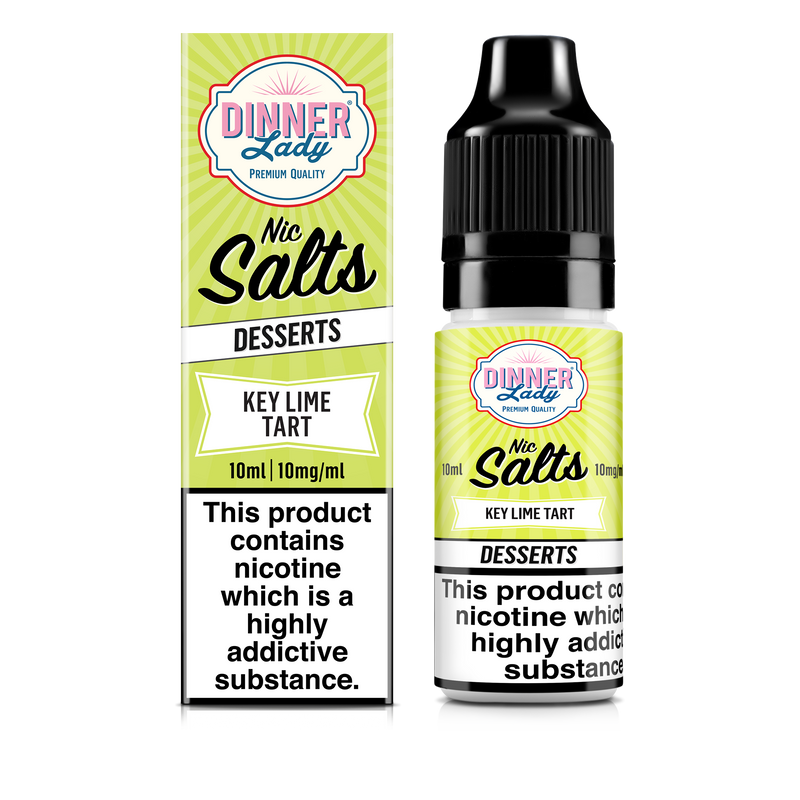 Key Lime Tart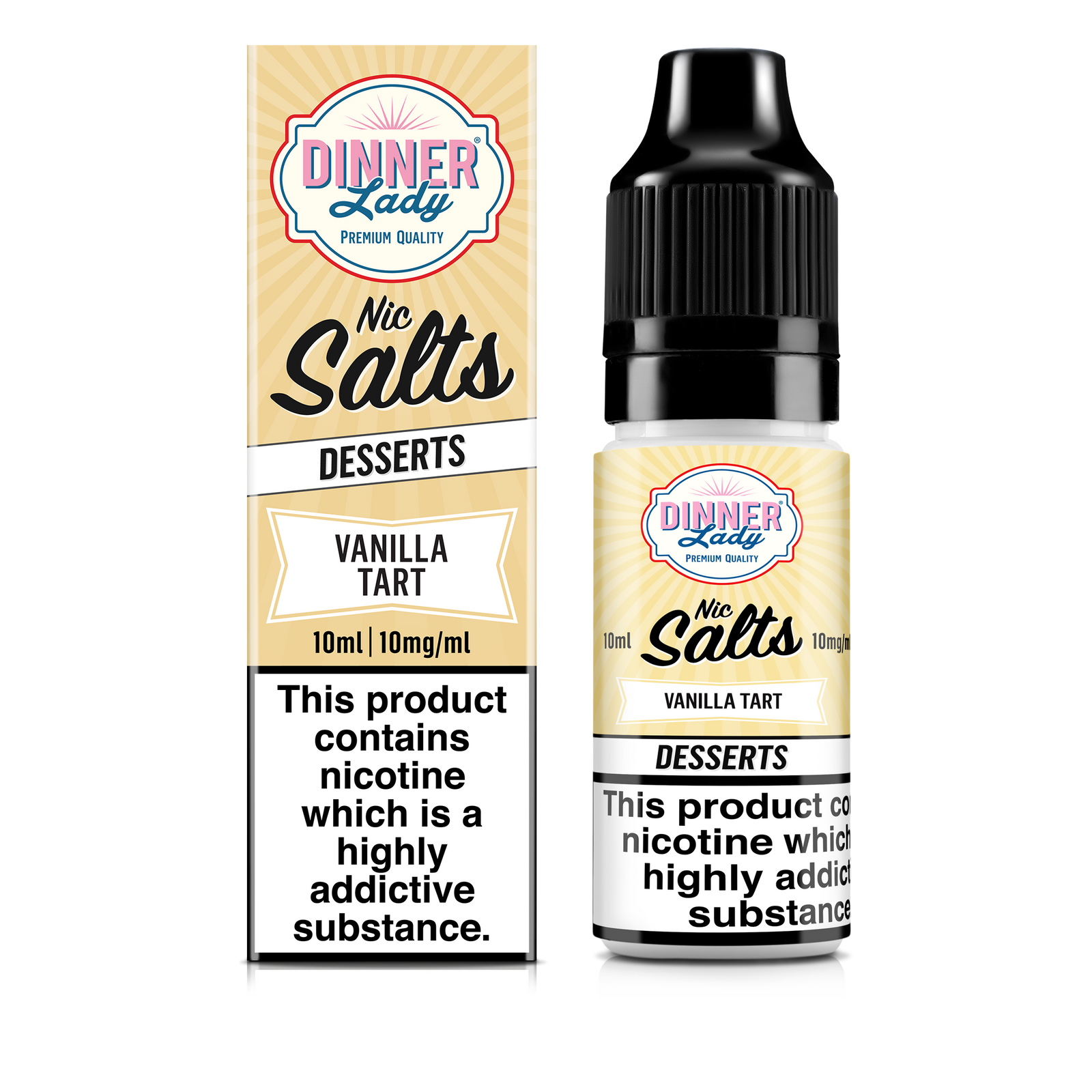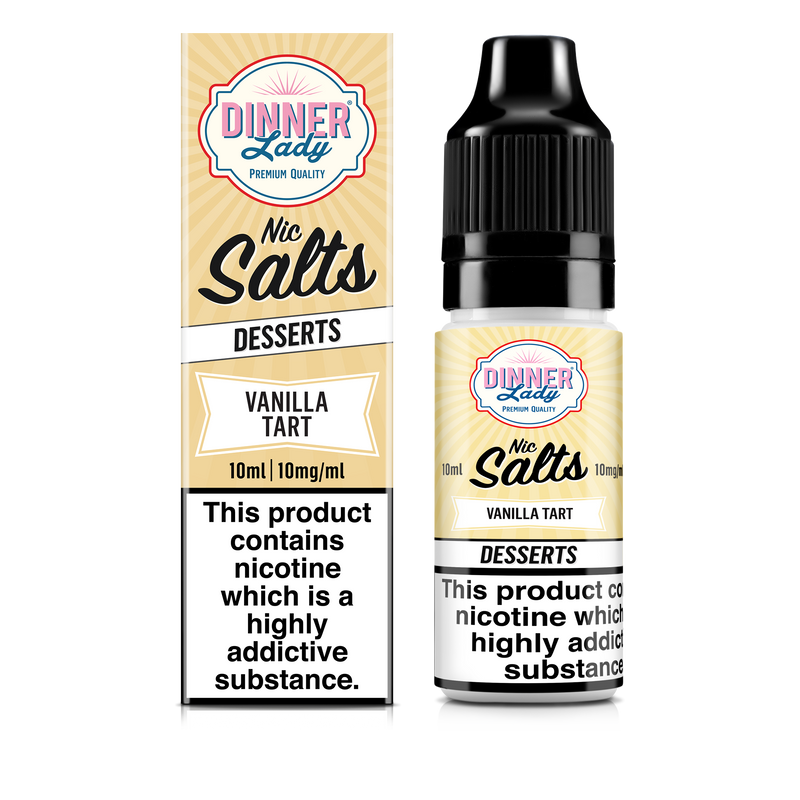 Vanilla Tart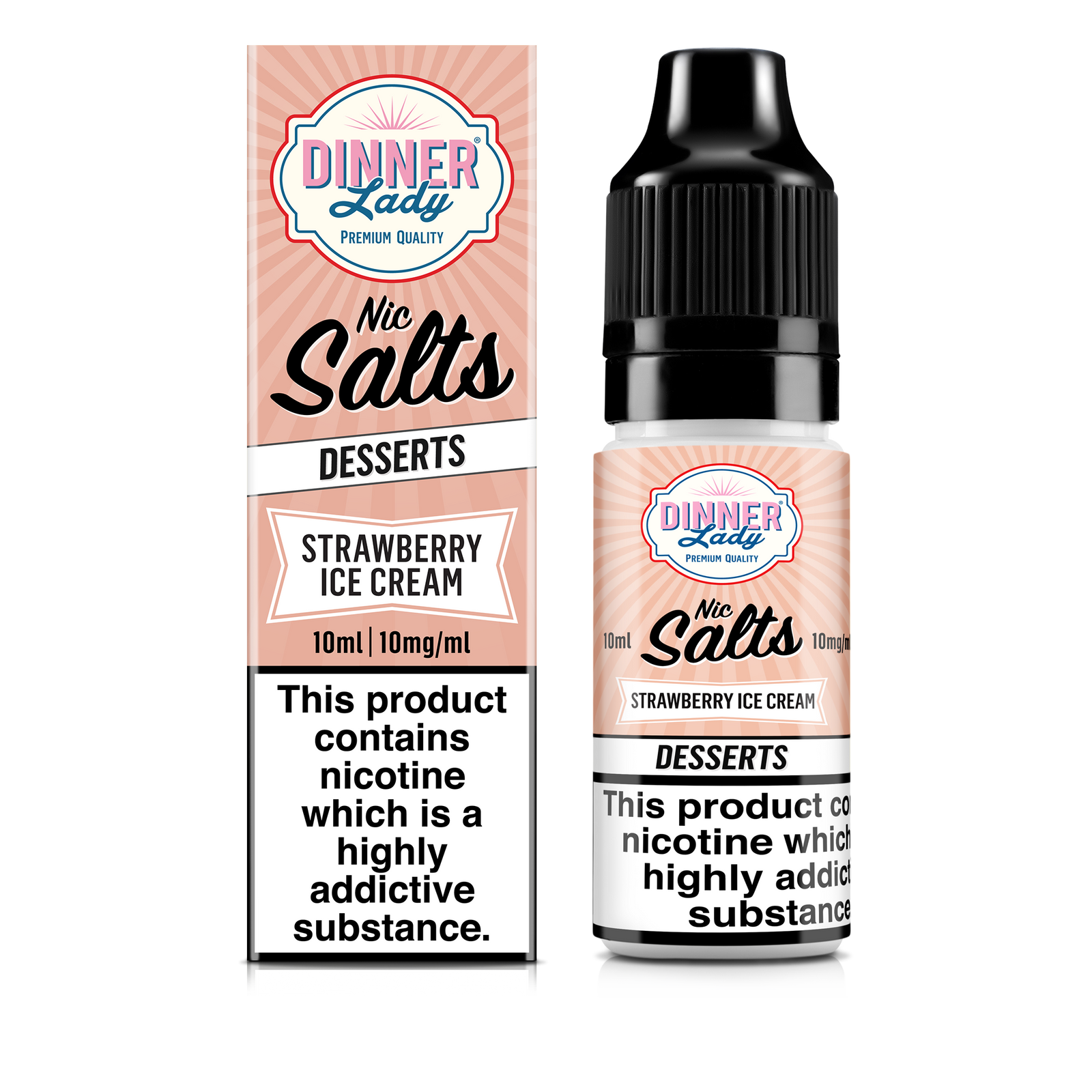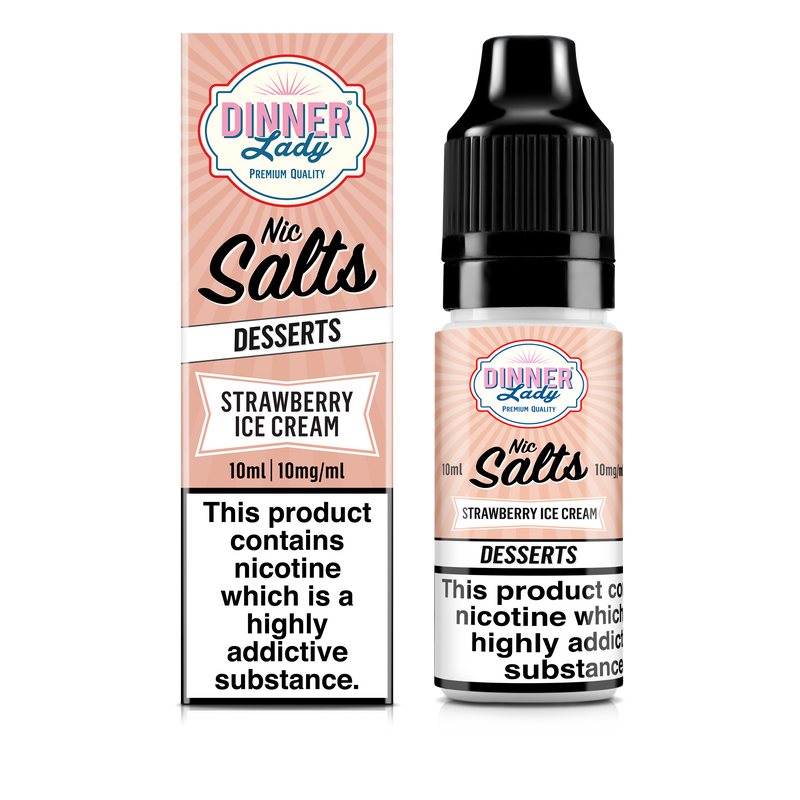 Strawberry Ice Cream
---
30:70 Shortfill 50ml
Availability: UK & EU.

Containing 50ml of Dinner Lady's award-winning Dessert flavours in a high VG formulation for impressive cloud and flavour production, 30:70 e-liquids are popular with cloud chasers. Containing 50ml e-liquid within a 60ml bottle, Shortfills are nicotine free and allow vapers to add a 10ml Nicotine Shot for 60ml e-liquid with a 3mg nicotine strength.

Nicotine strengths: 0mg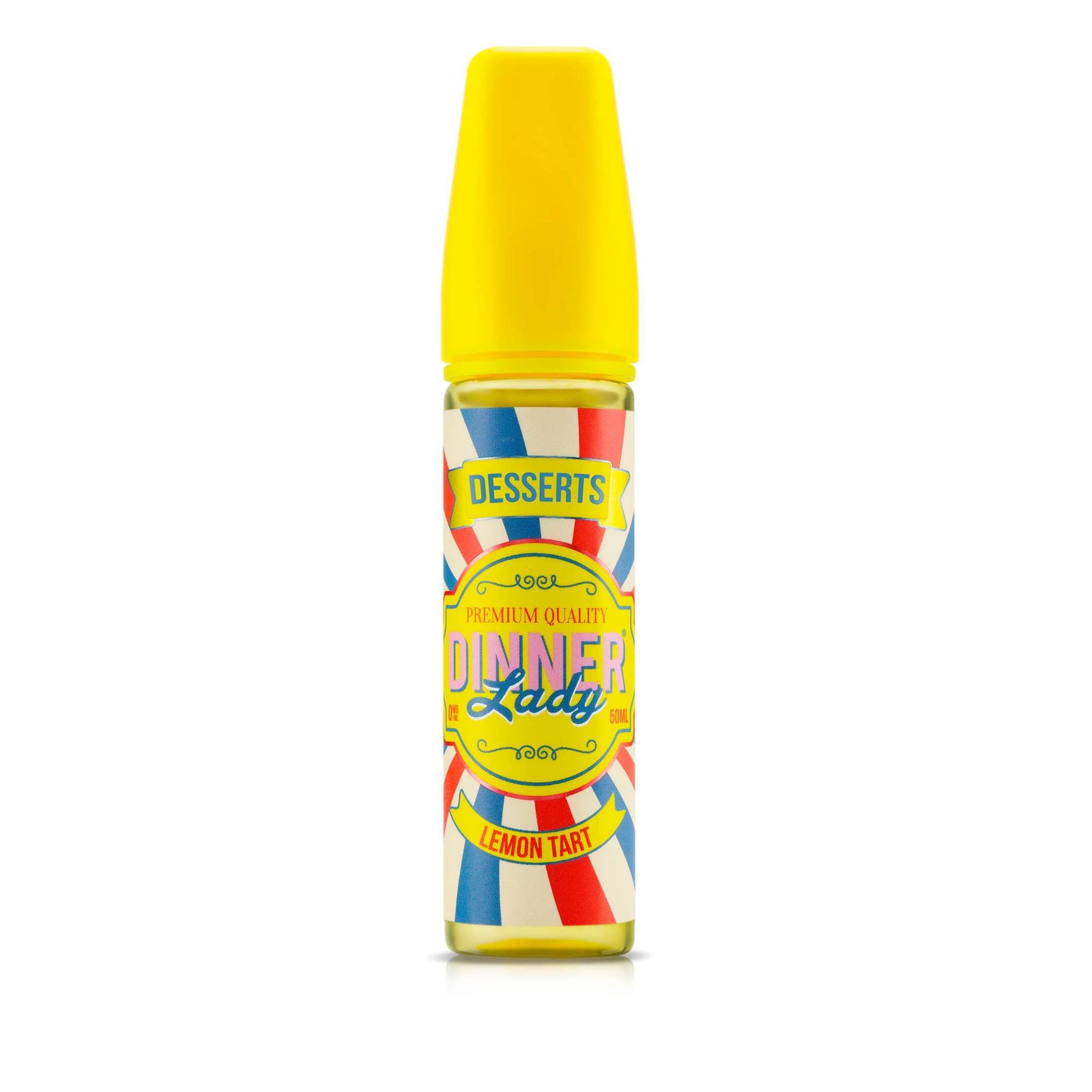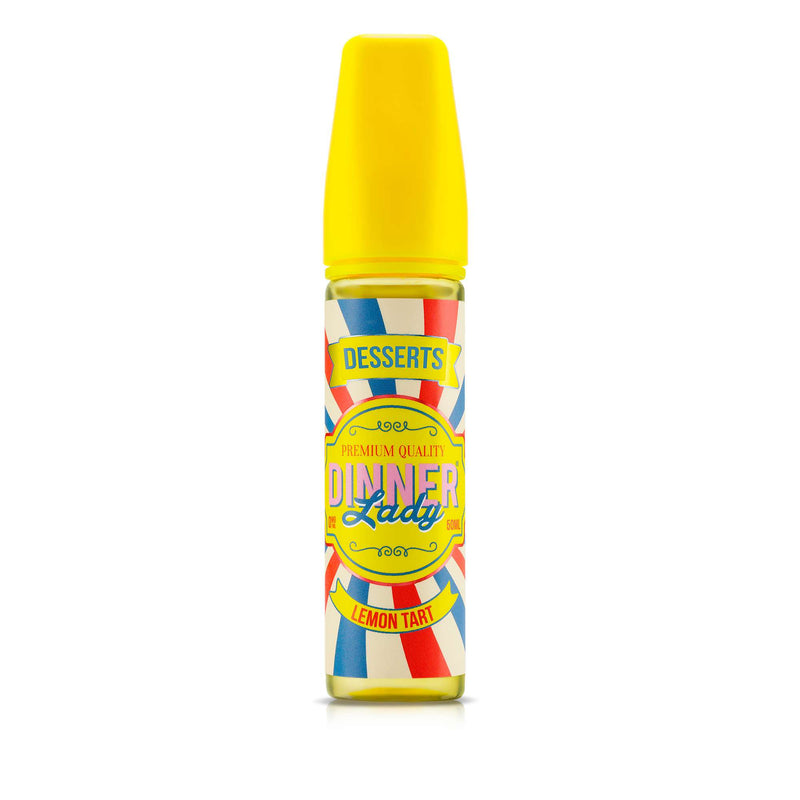 Lemon Tart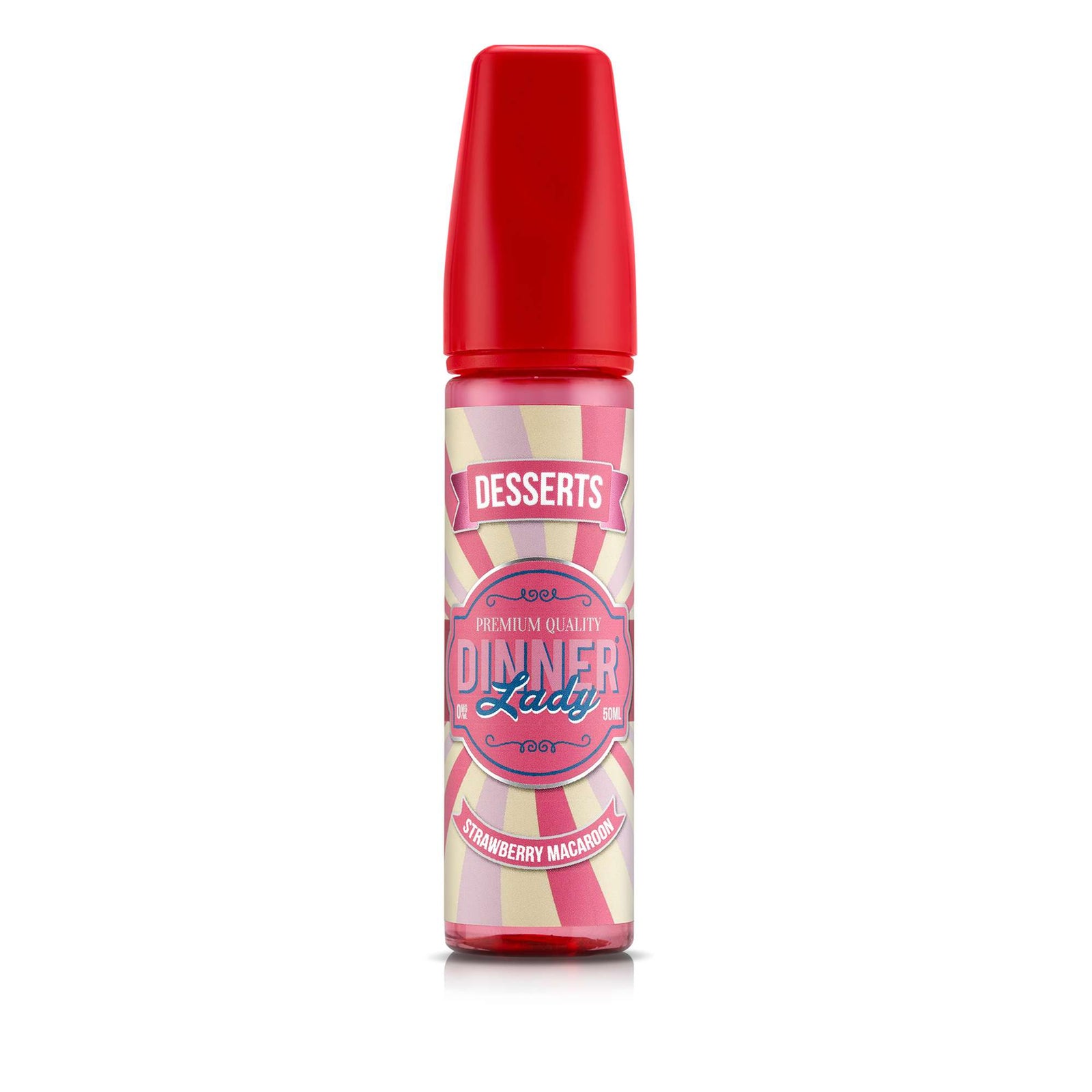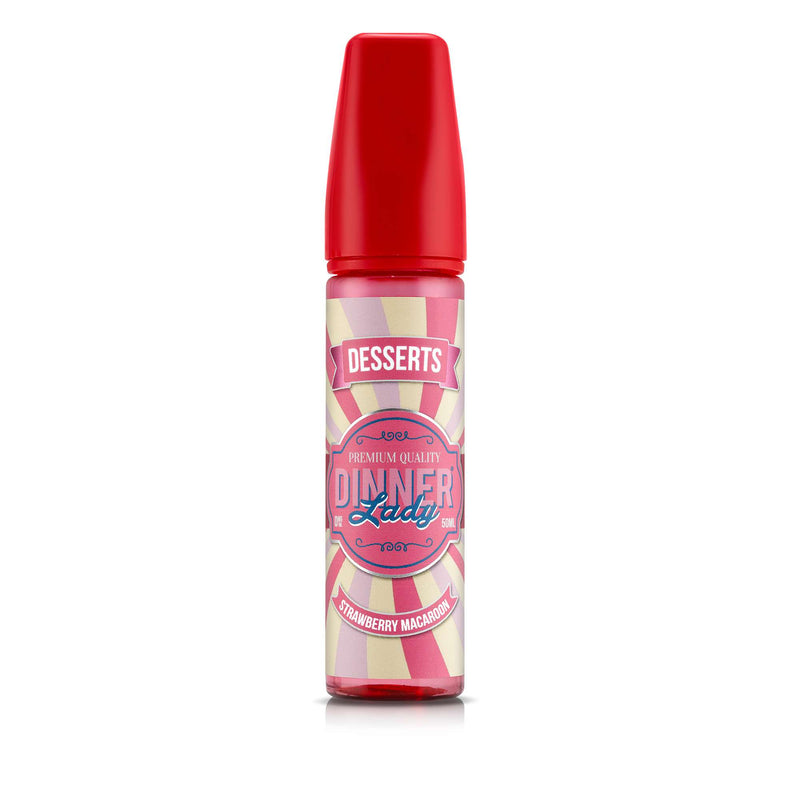 Strawberry Macaroon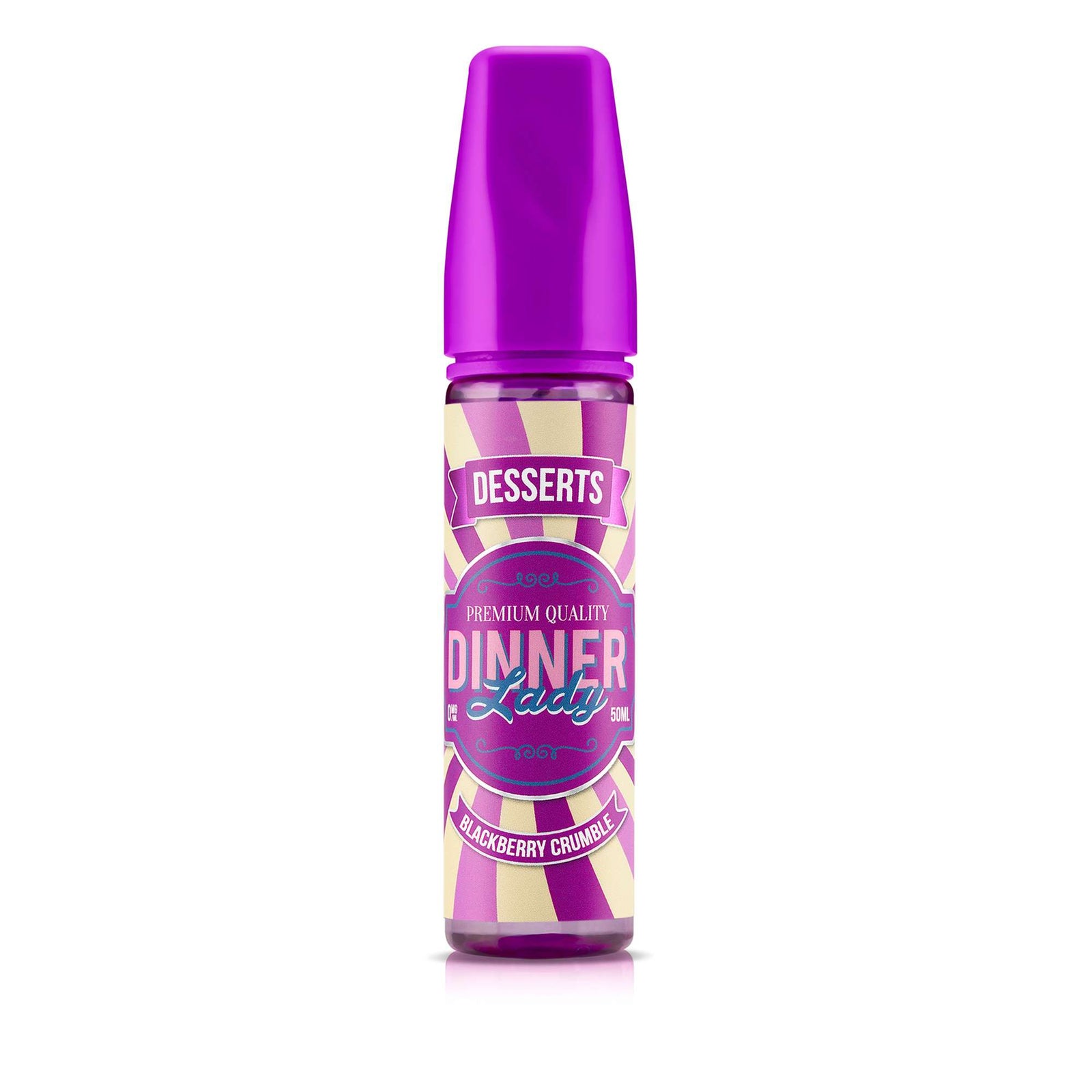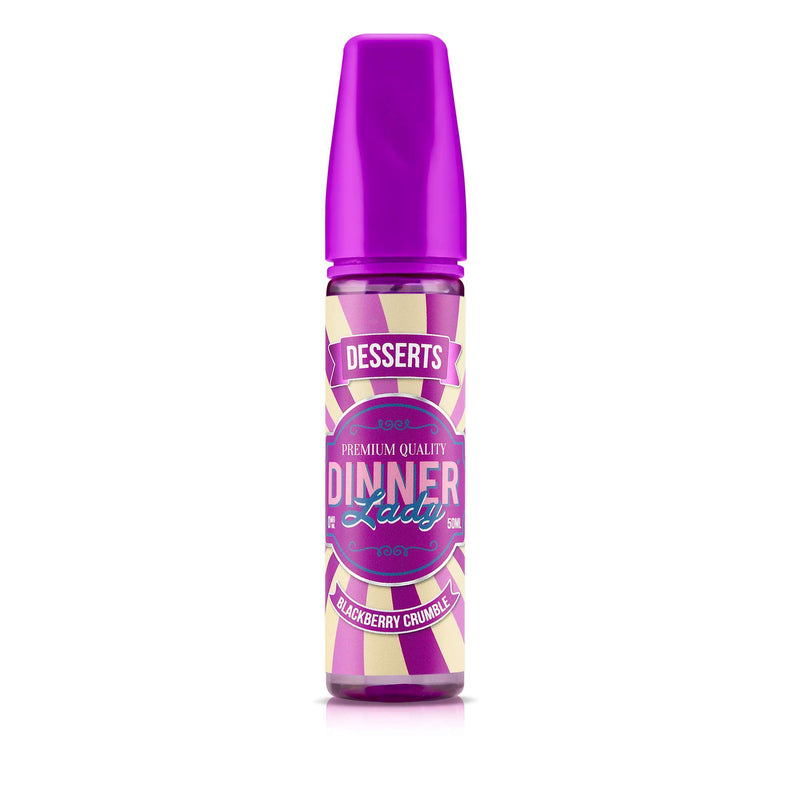 Blackberry Crumble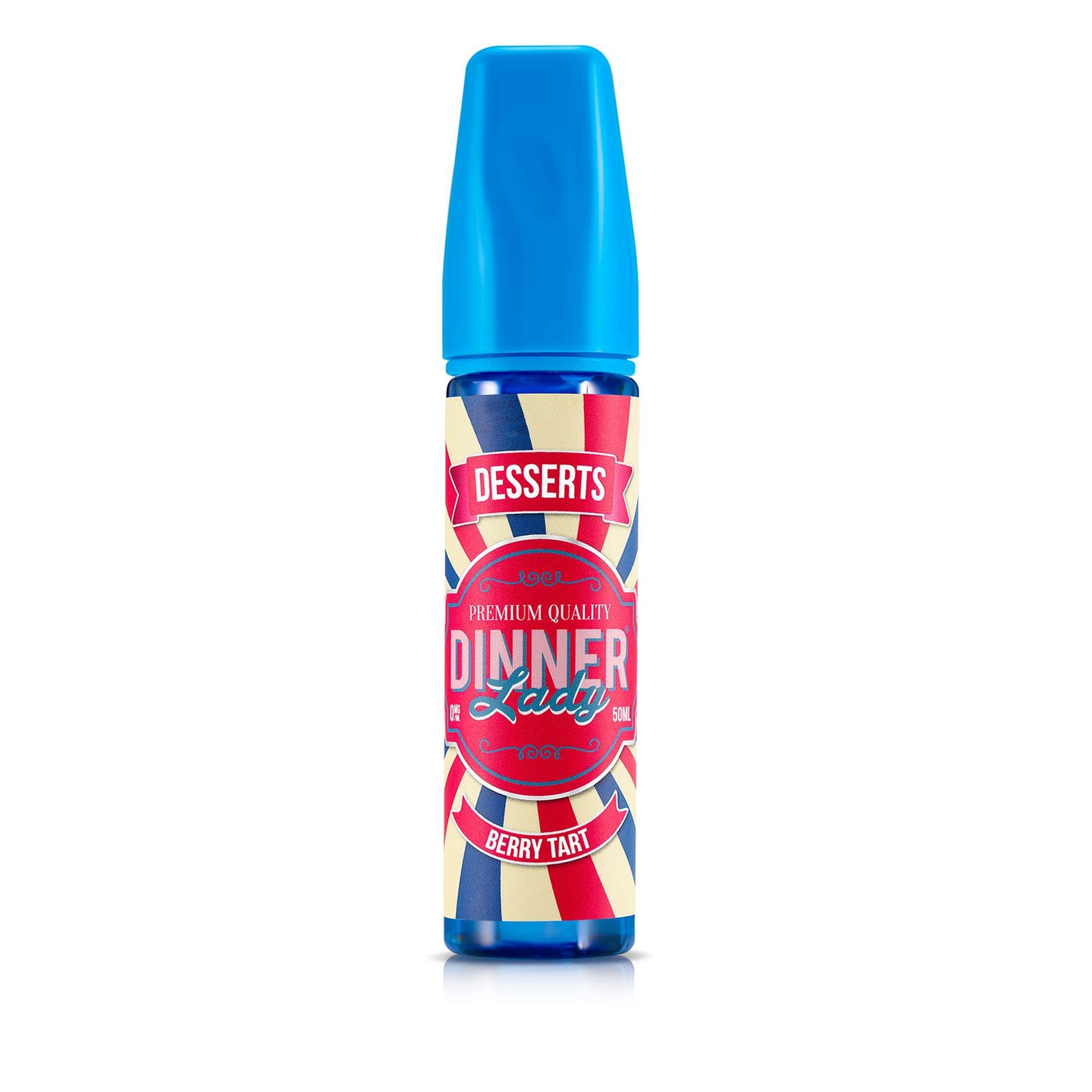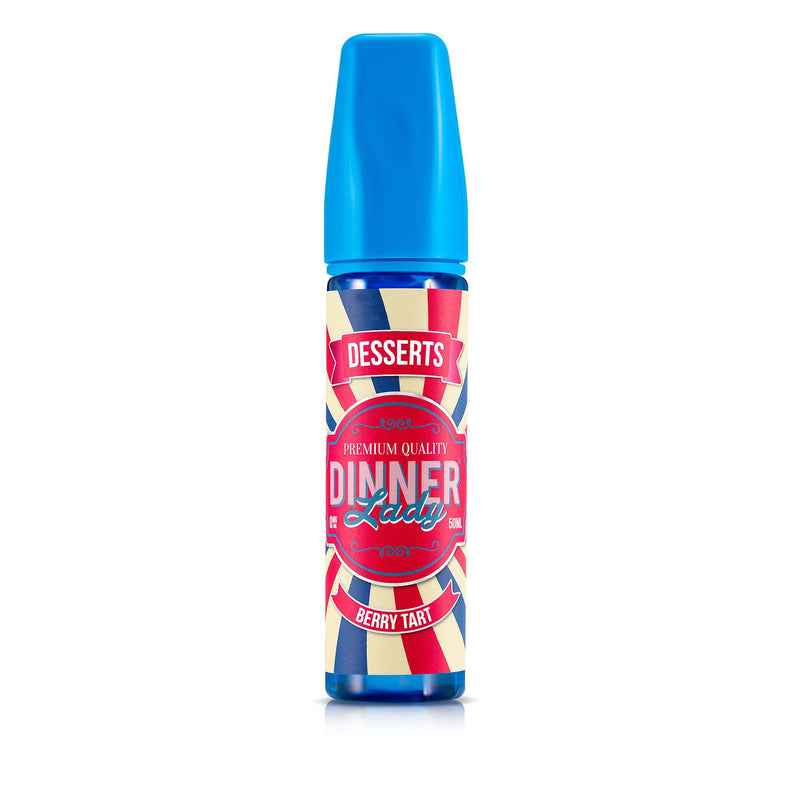 Berry Tart
---
30:70 10ml
Availability: UK & EU.

Premixed with nicotine for a ready-to-go solution, 30:70s are a more convenient option than Shortfills for vapers seeking larger cloud production from their sub ohm devices. Compliant with UK vaping regulations, 30:70s are available in two best-selling Dessert flavours.

Nicotine strengths: 3mg / 6mg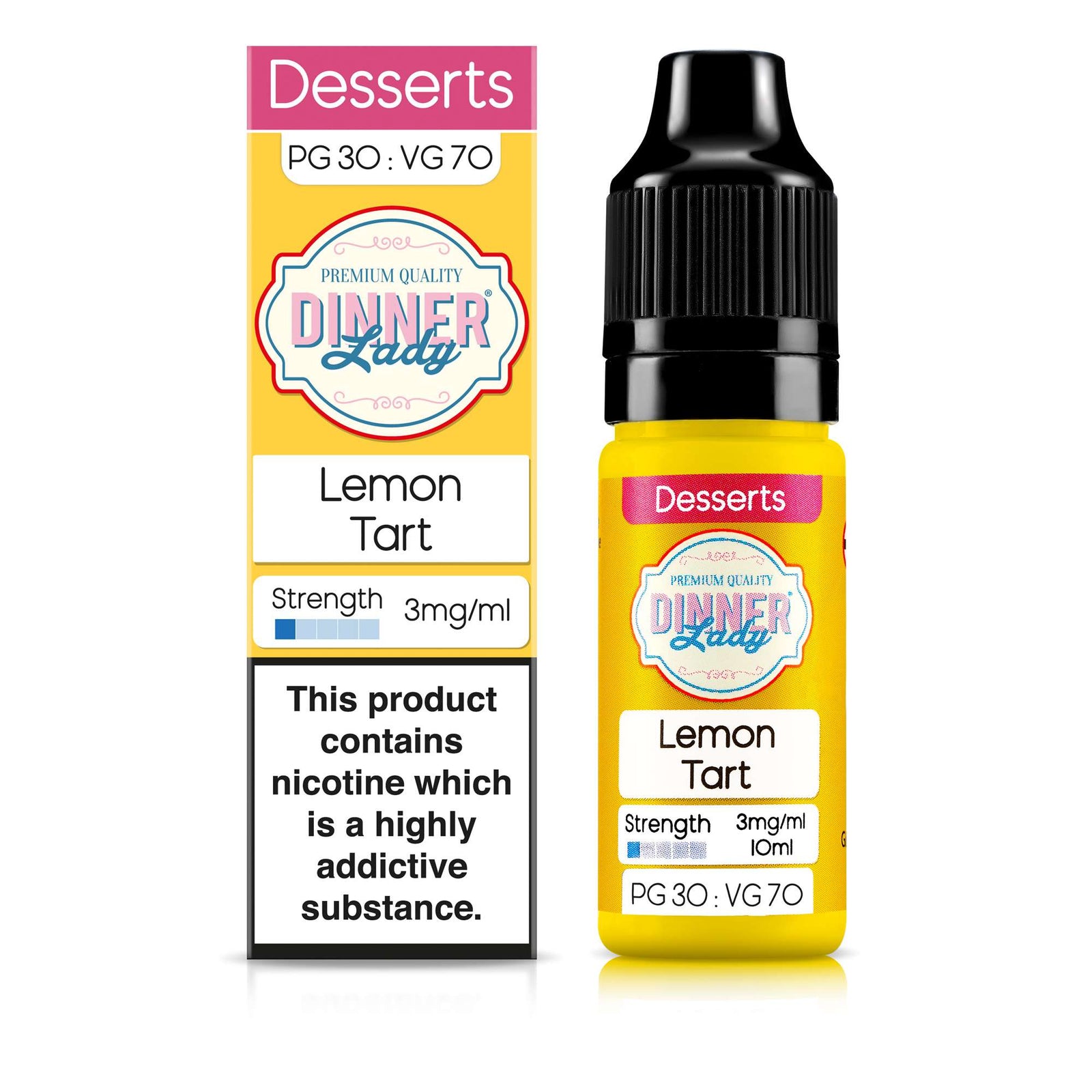 Lemon Tart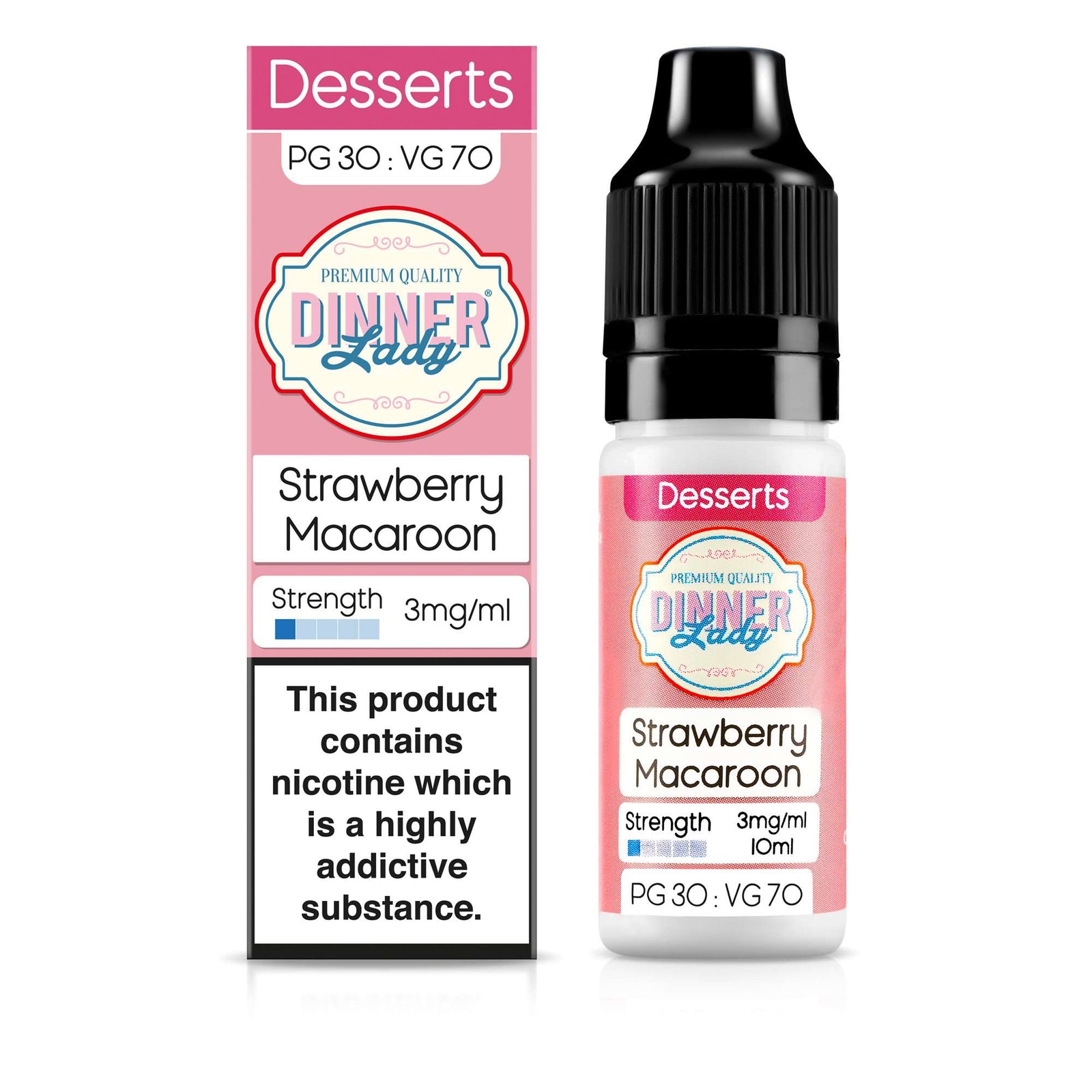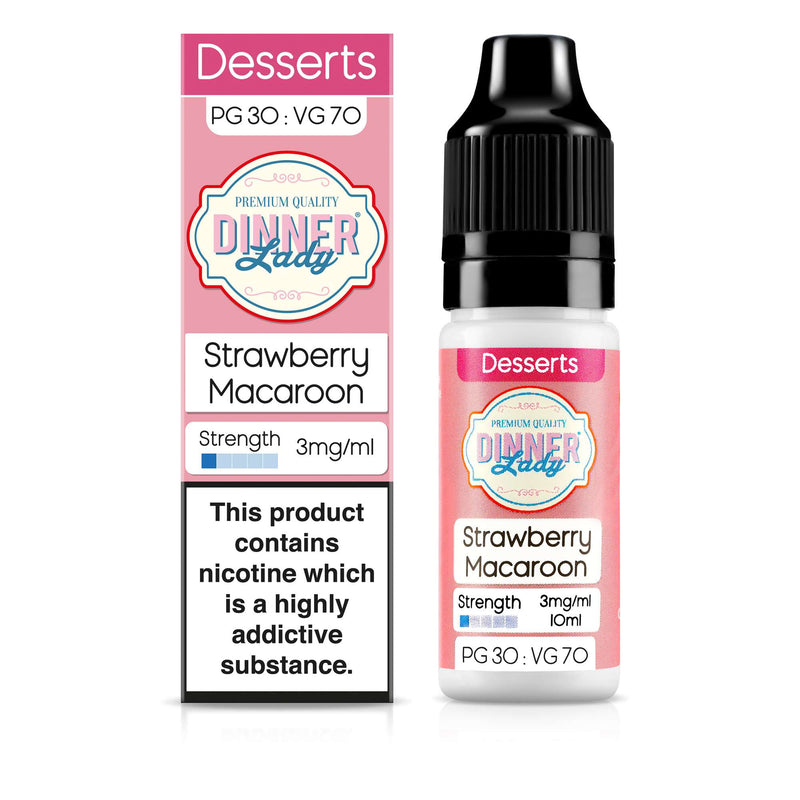 Strawberry Macaroon
30:70 60ml
Availability: Selected international territories.

Containing 60ml of Dinner Lady's award-winning Desserts flavours in a high VG formulation, 30:70 e-liquids produce a true cloud chasing vaping experience. Available in all Desserts flavours for exceptional flavour and vapour production.

Nicotine strengths: 0mg / 3mg / 6mg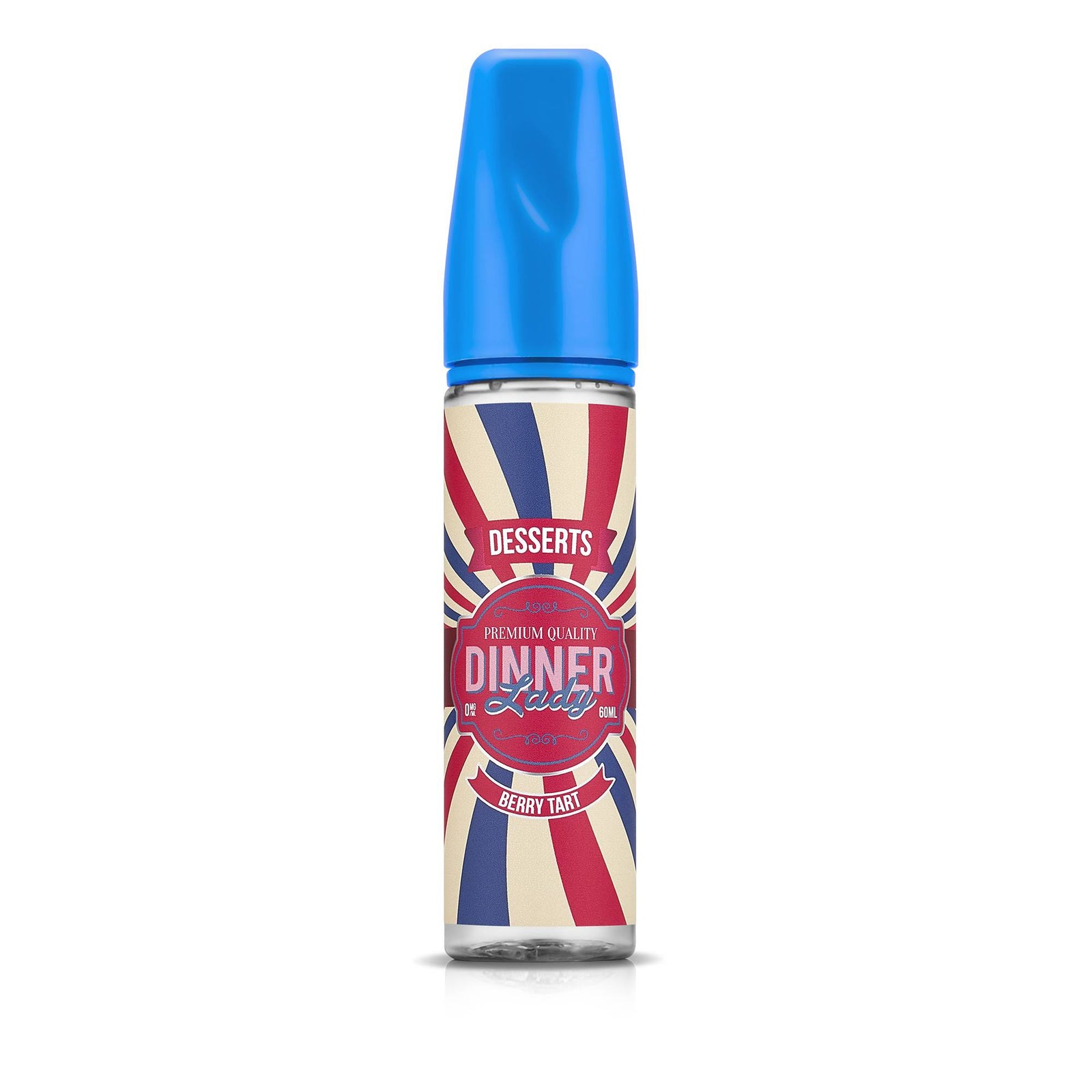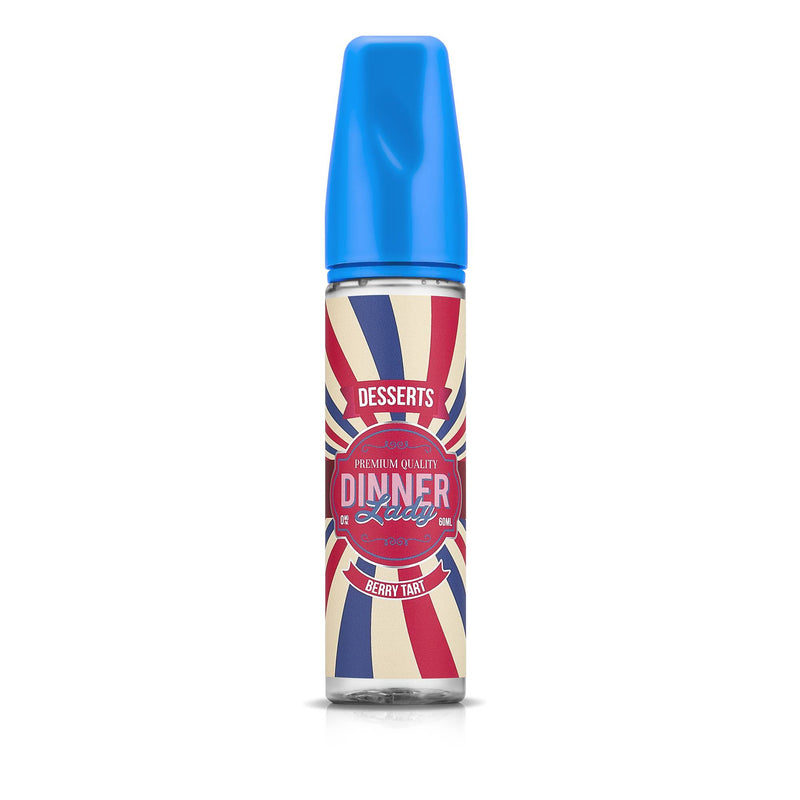 Berry Tart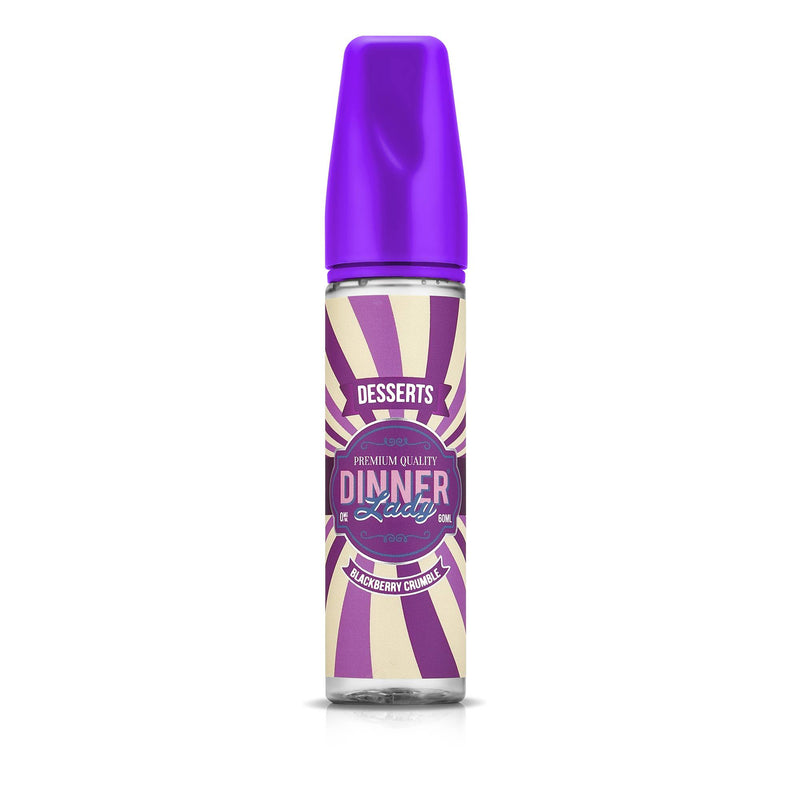 Blackberry Crumble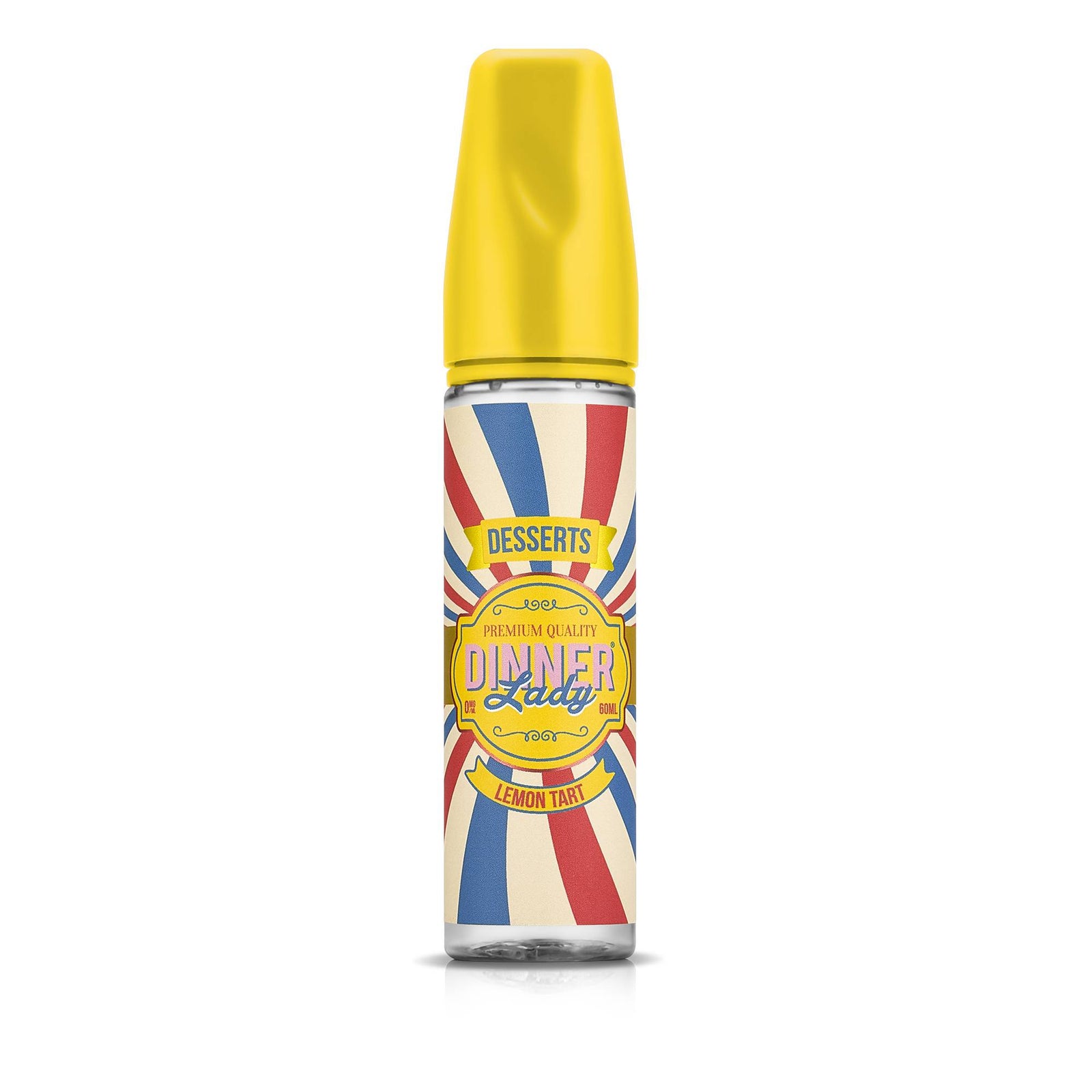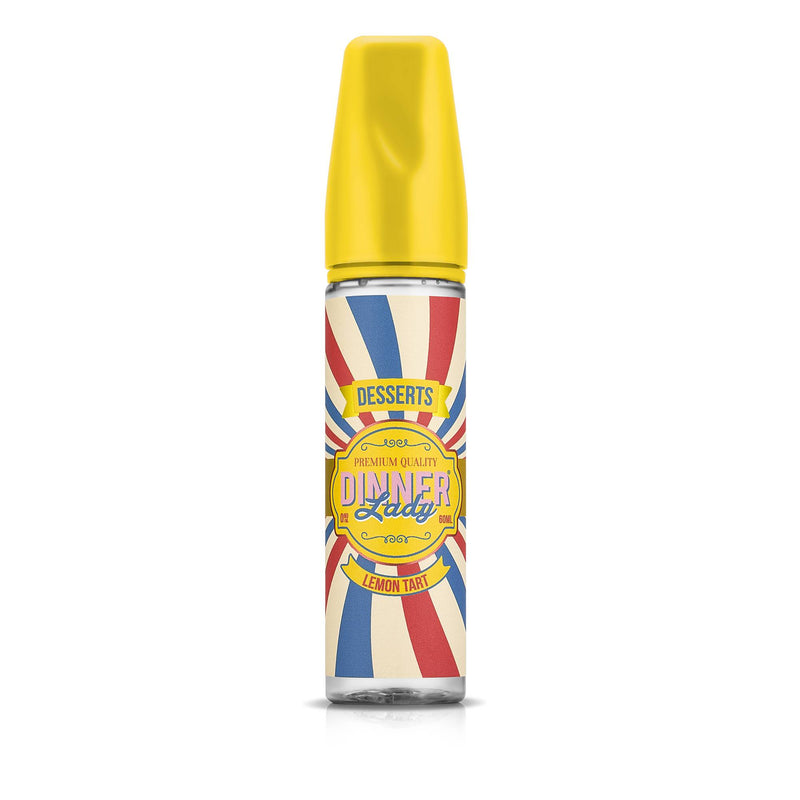 Lemon Tart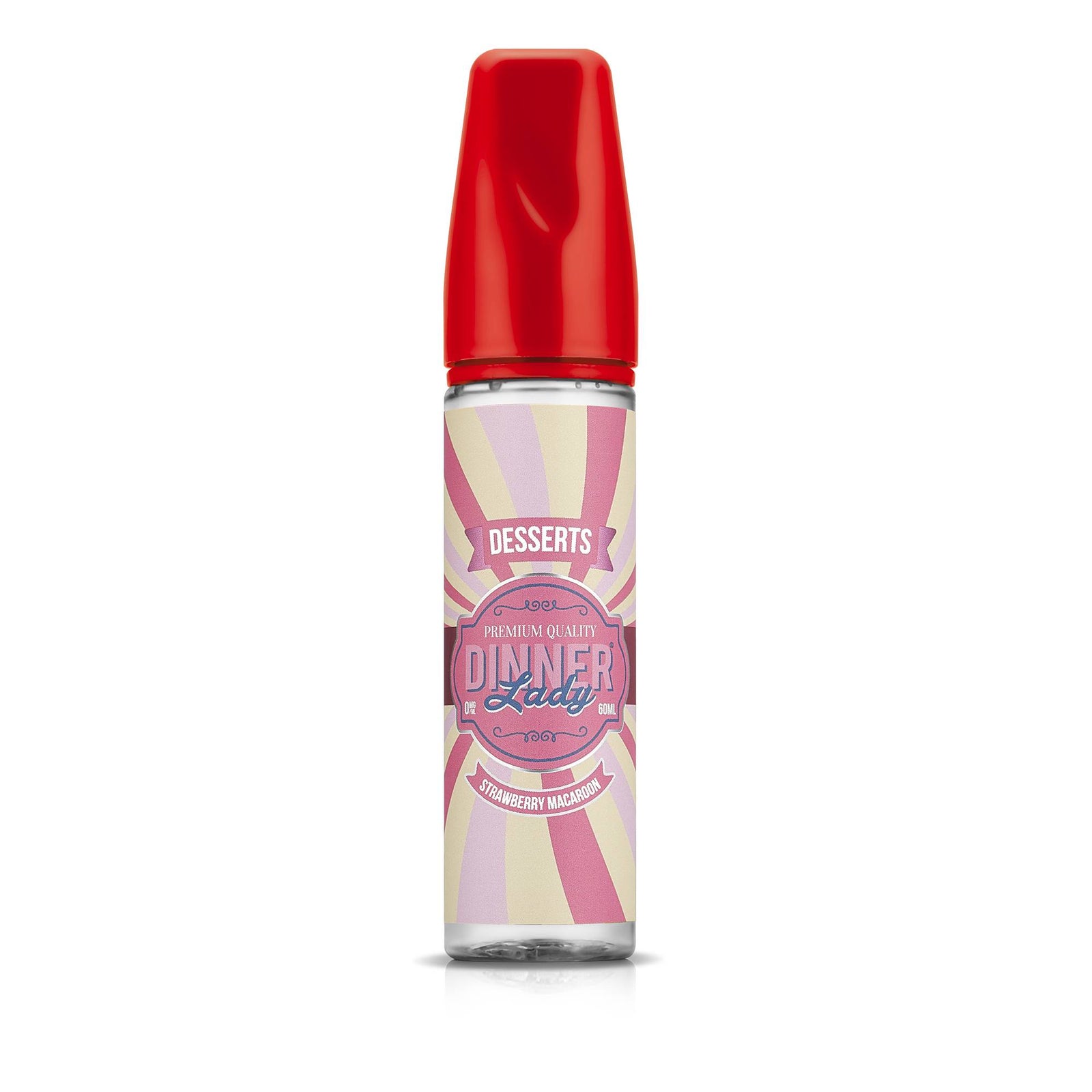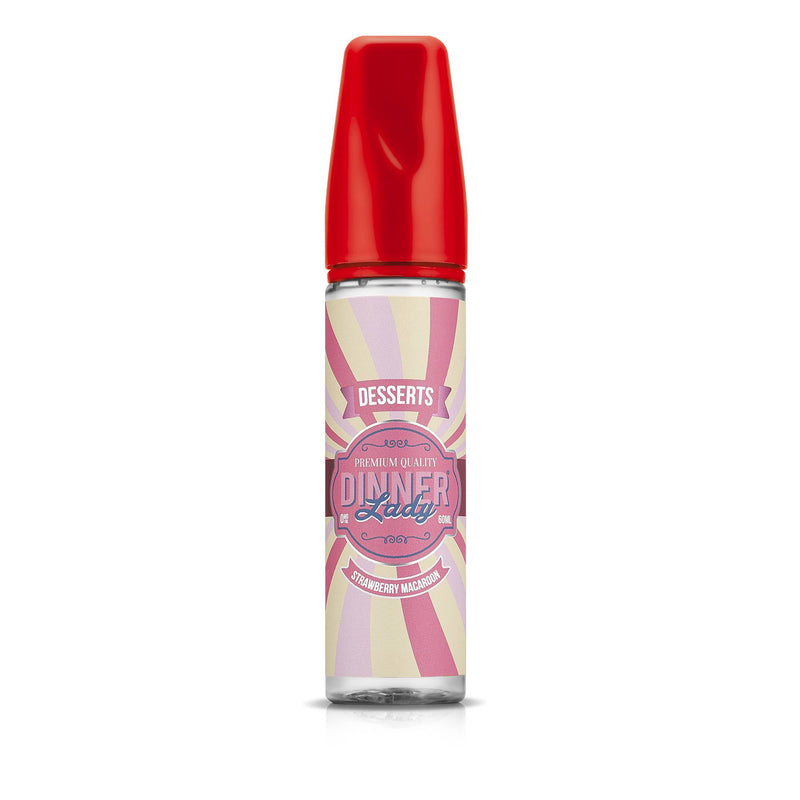 Strawberry Macaroon
Nic Salts 30ml
Availability: Selected international territories.

A great Dessert-based vape with a satisfying nicotine hit, Nicotine Salts deliver nicotine to the system more rapidly than other e-liquids and are ideal for heavy smokers or those who have been unable to quit smoking using existing solutions.

Nicotine strengths: 20mg/ 30mg / 50mg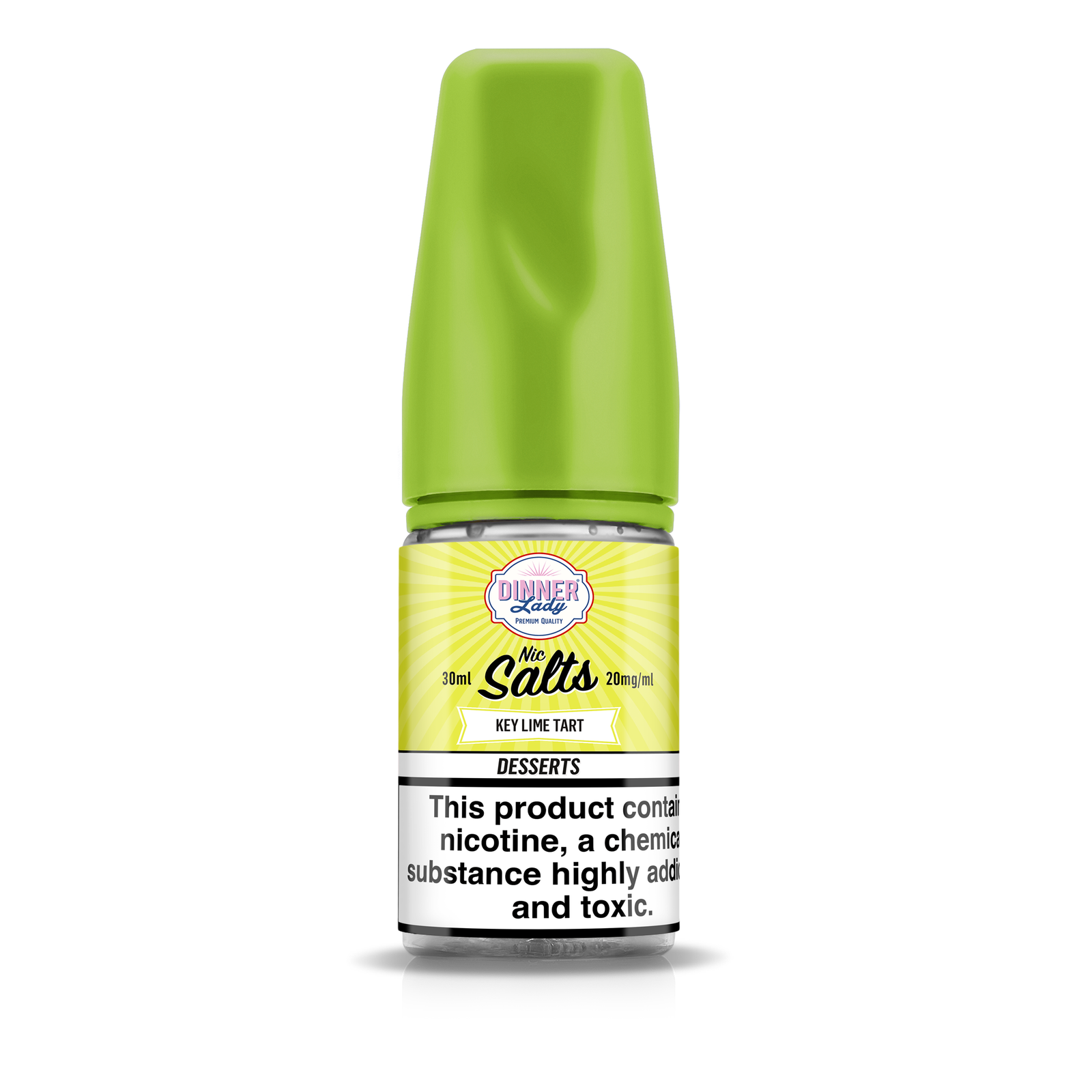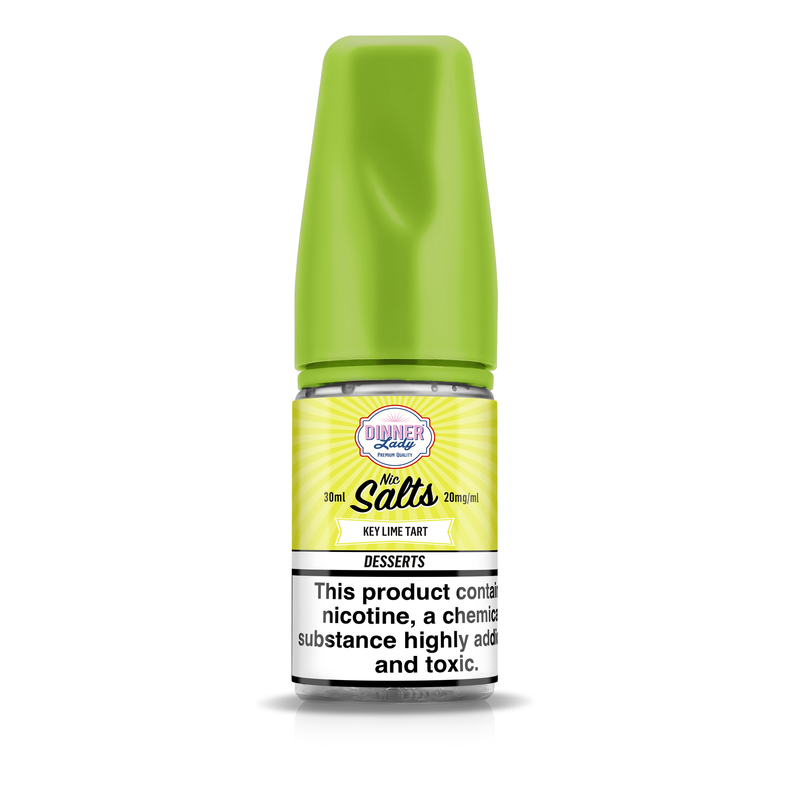 Key Lime Tart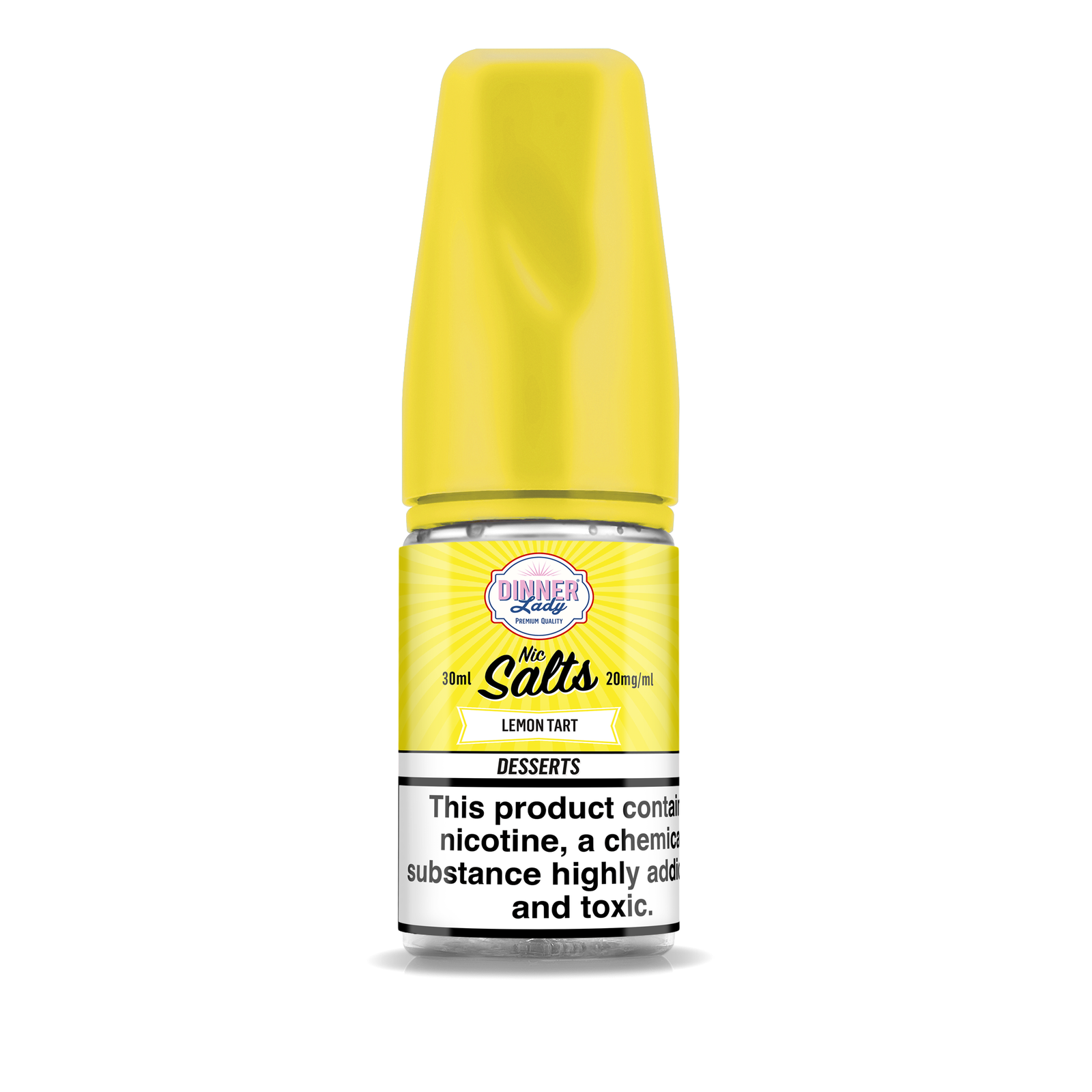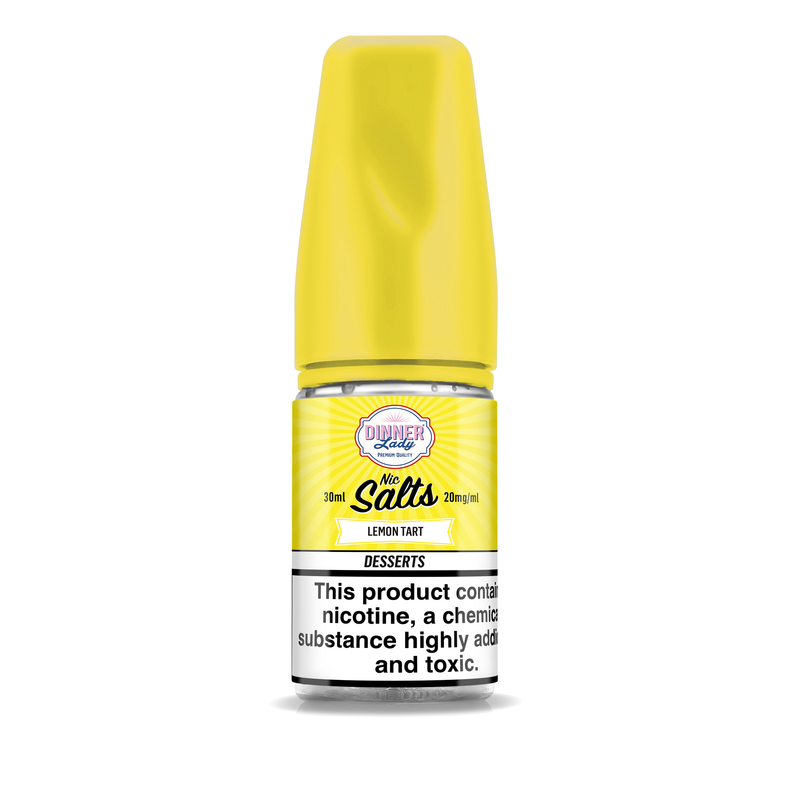 Lemon Tart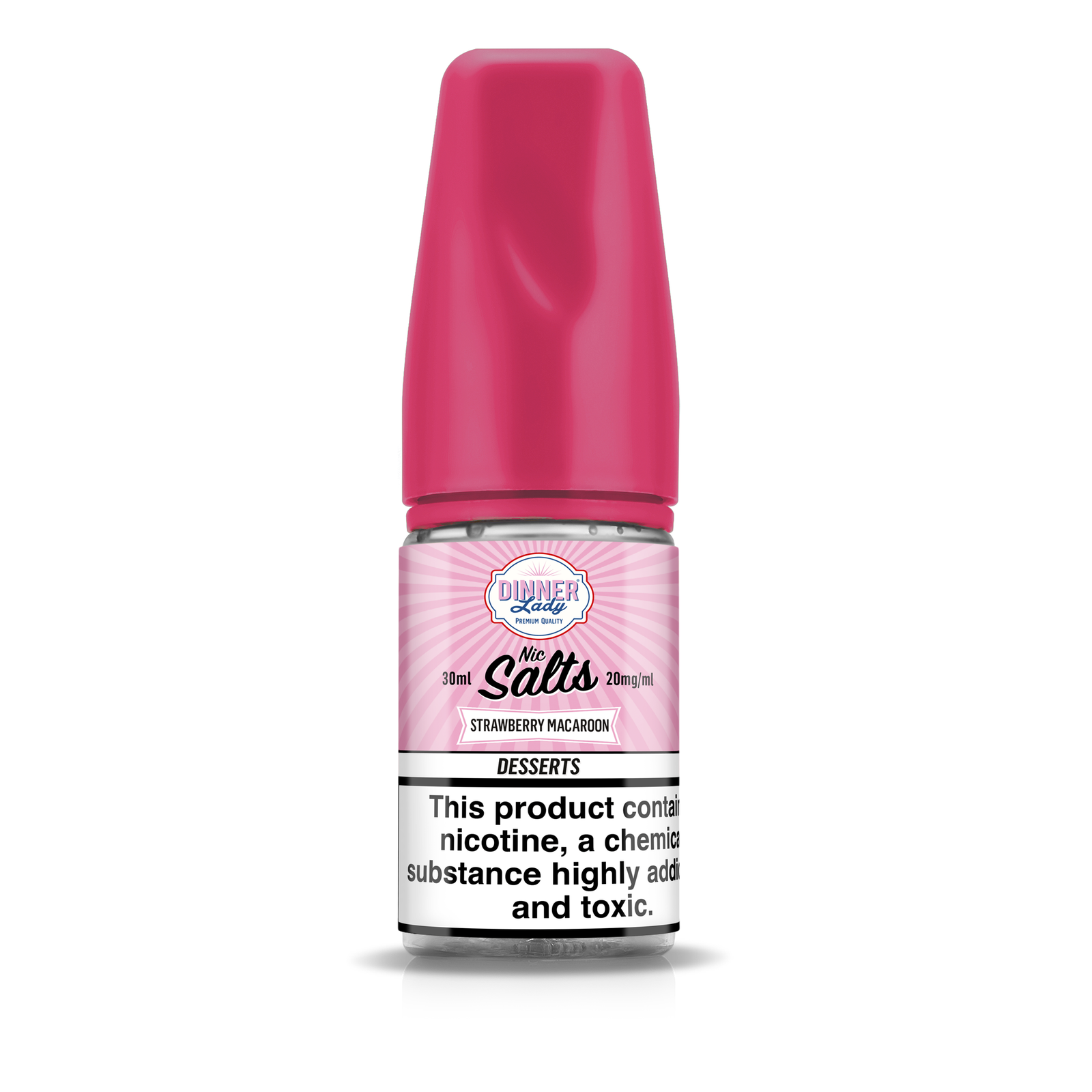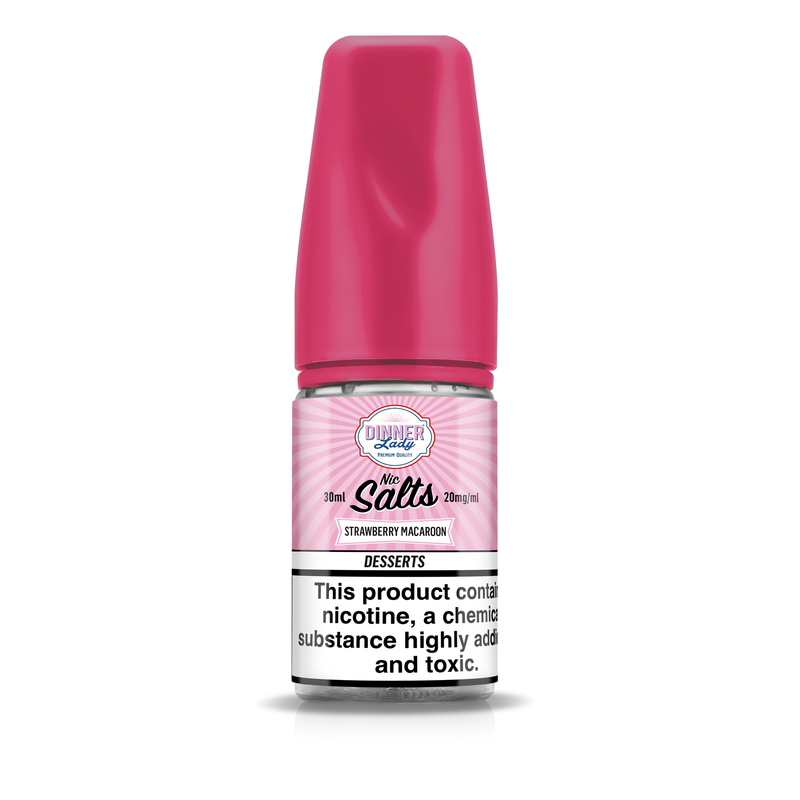 Strawberry Macaroon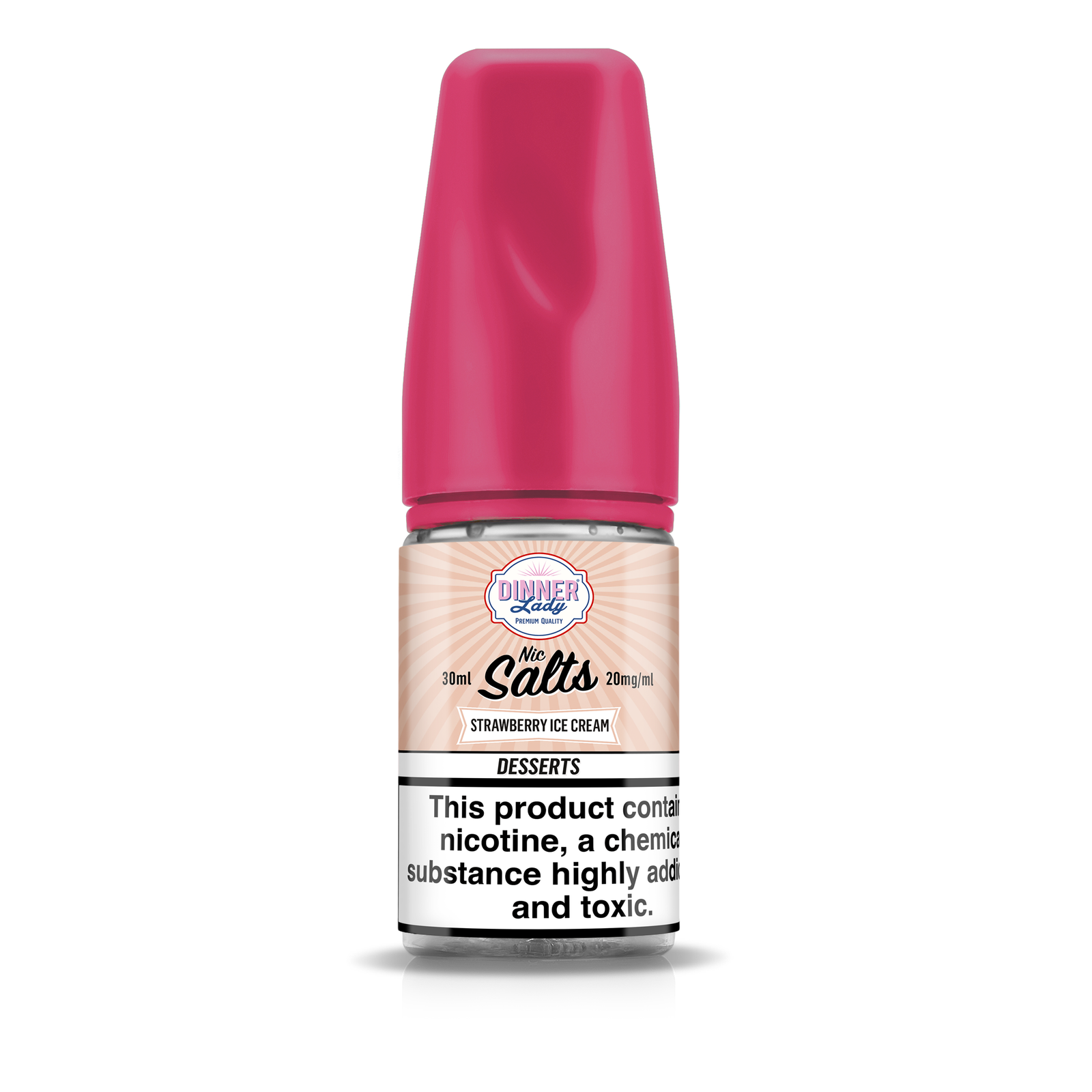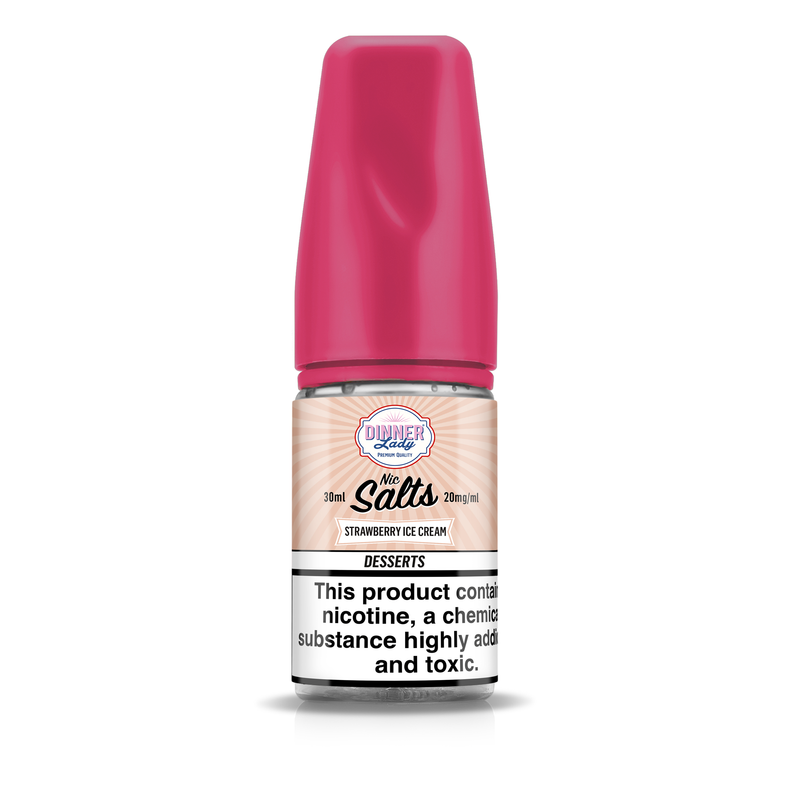 Strawberry Ice Cream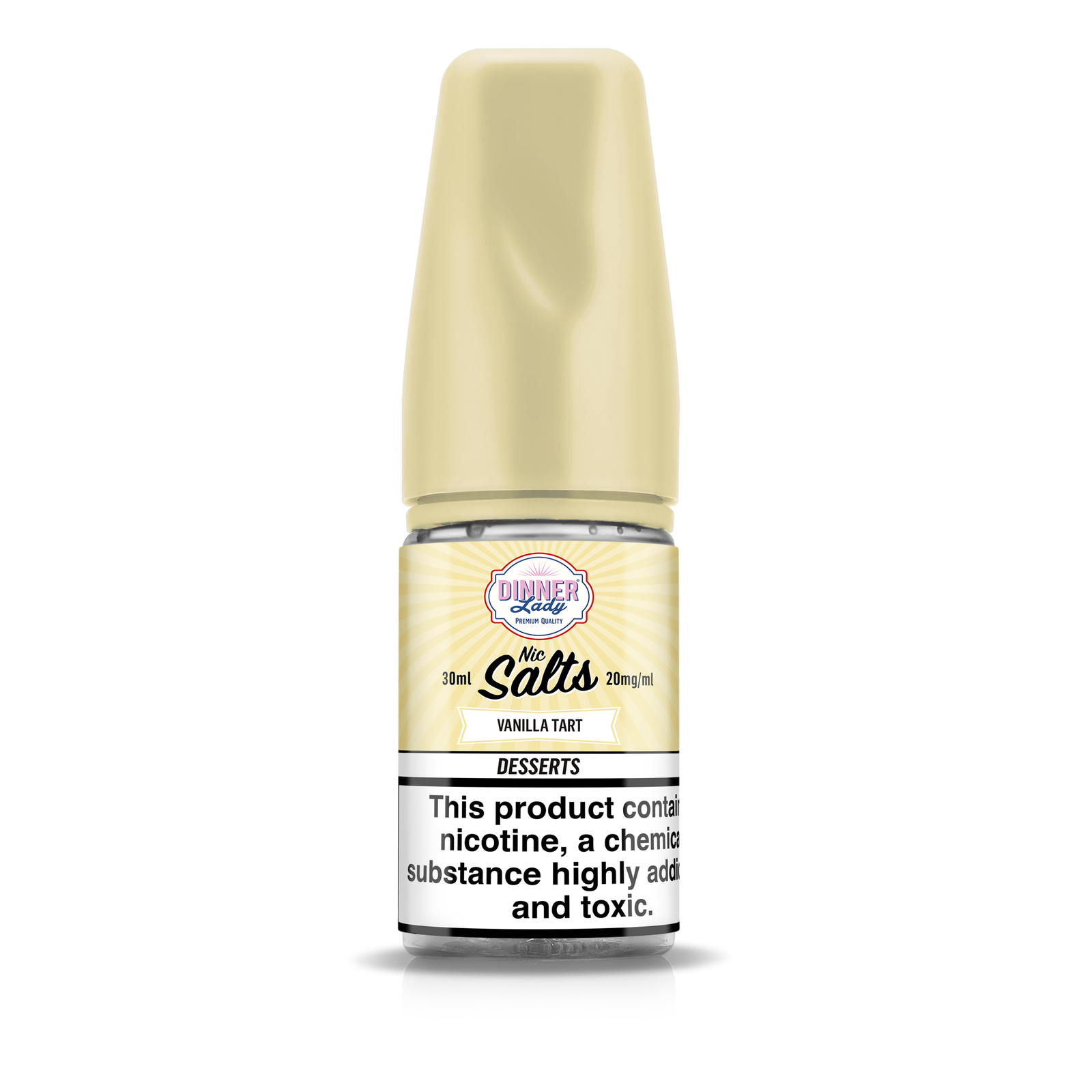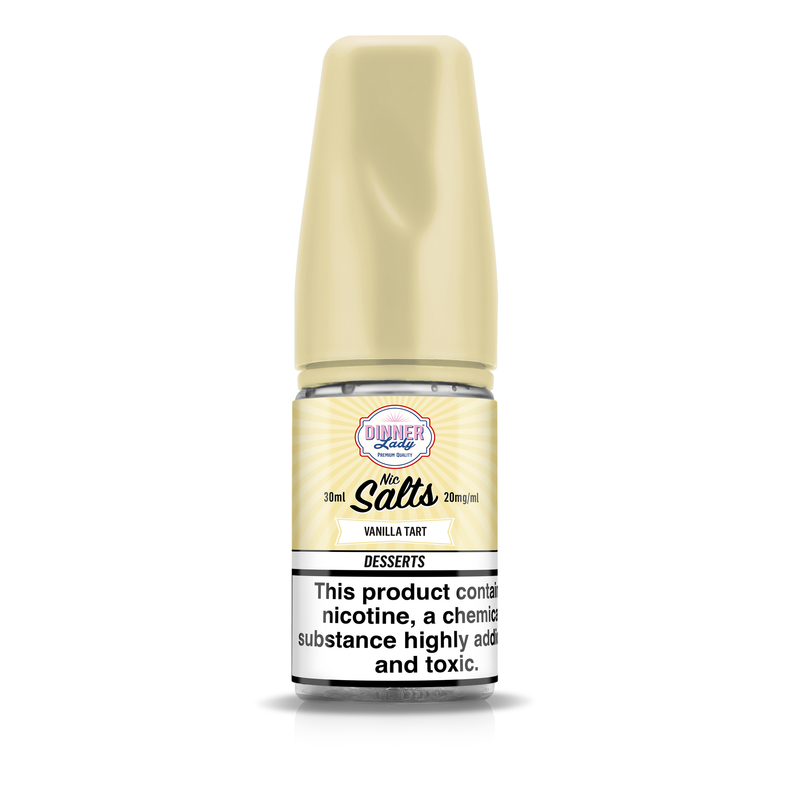 Vanilla Tart