DINNER LADY'S TOBACCO RANGE
Launching in 2016 with a small range of Dessert flavours and a mission to create a superior customer experience for vapers everywhere, Dinner Lady immediately grabbed the love and attention of vapers around the world. Now dominating the vape market with over 40 awards, each of which stand testament to the incredible flavour and impressive quality of their e-liquids, Dinner Lady has helped countless smokers make the transition from harmful cigarettes to vaping.  
A collection of premium tobacco flavoured e-liquids including mint, smooth and caramel tobacco, Dinner Lady's Tobacco range meets the demands of existing smokers to provide a familiar range of flavours as they adjust from smoking to vaping.  
This popular range of 50:50s, 30:70s, Shortfills, Longfills, Nicotine Salts and many more e-liquids includes an extensive selection of sweet e-liquids in response to a growing customer demand across all markets. Using state-of-the-art capabilities, Dinner Lady develops flavour profiles to bring the best quality products and flavours to the vaping market. 
View product information including e-liquid formulation, nicotine strengths and bottle sizes for each vape market. Get in touch today for more information on stocking and distributing Dinner Lady e-liquids. 
50:50 10ml
Availability: UK, EU & selected international territories.

Available in five Tobacco flavours, Dinner Lady's 50:50 e-liquid formulation is a great starter liquid for those new to vaping or looking to make the switch. Sold in 10ml TPD compliant bottles, Dinner Lady's 50:50 e-liquids meet all UK and EU nicotine, vaping and safety requirements.

Nicotine strengths: 3mg / 6mg / 12mg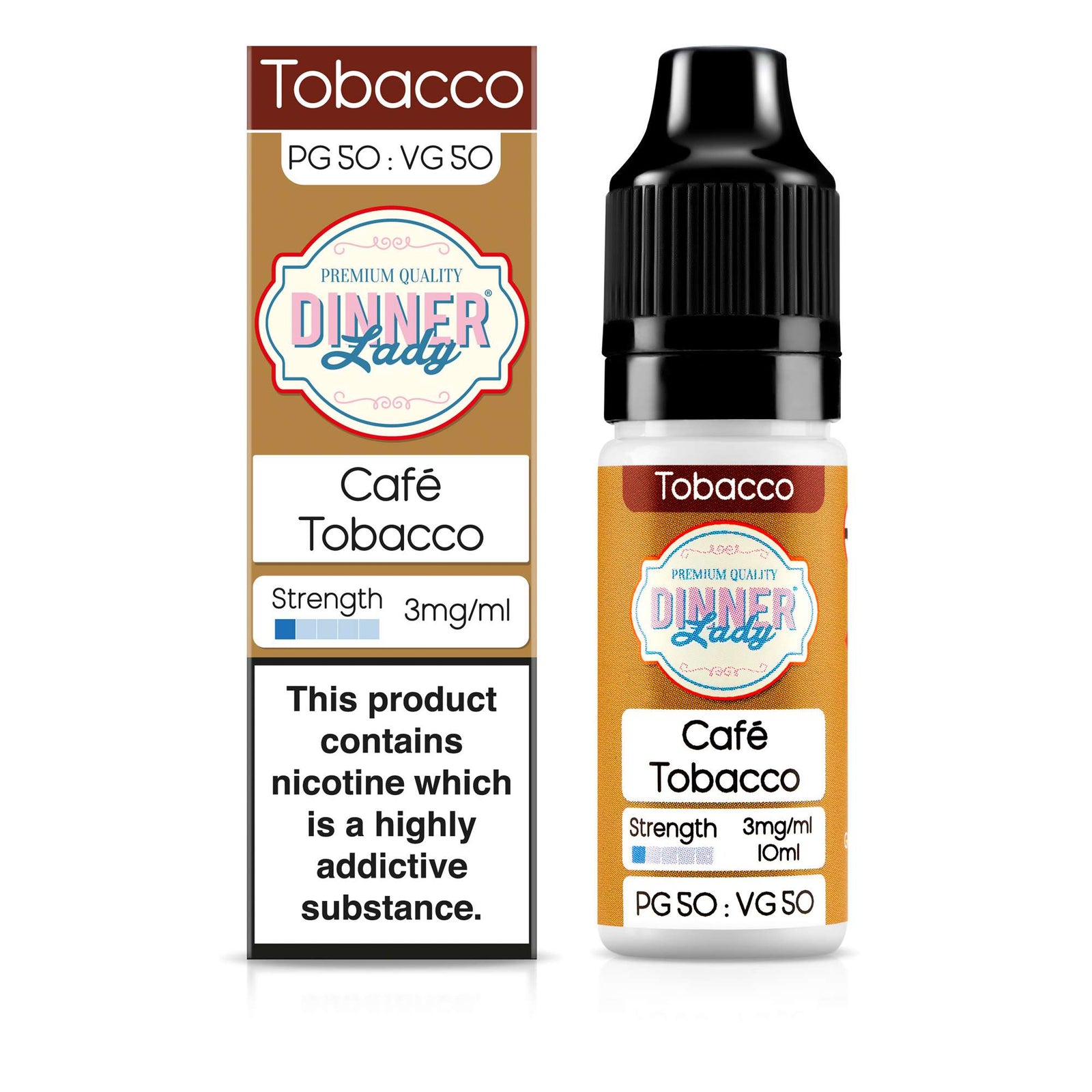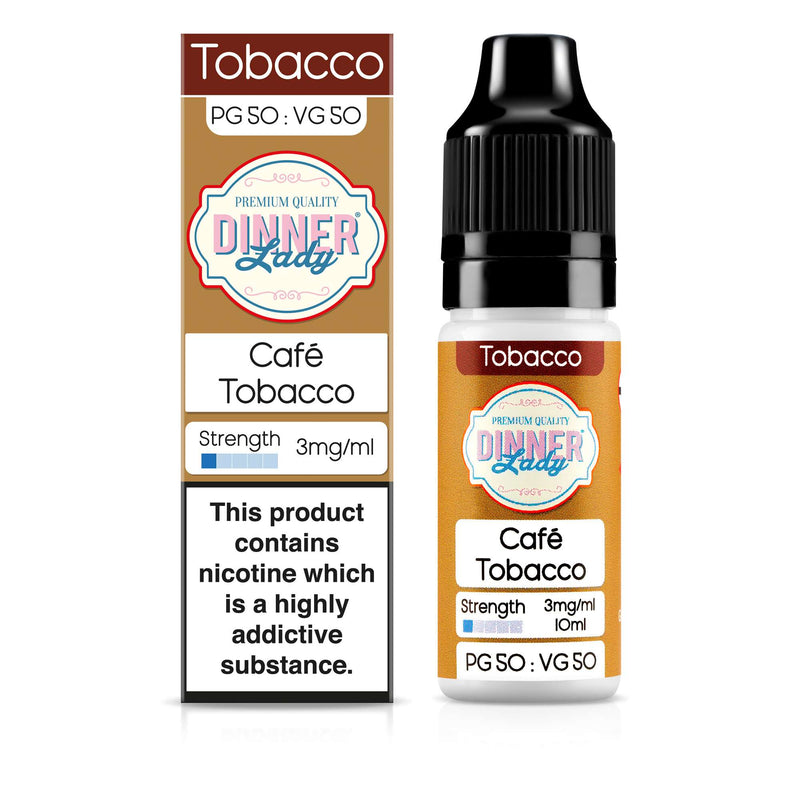 Cafe Tobacco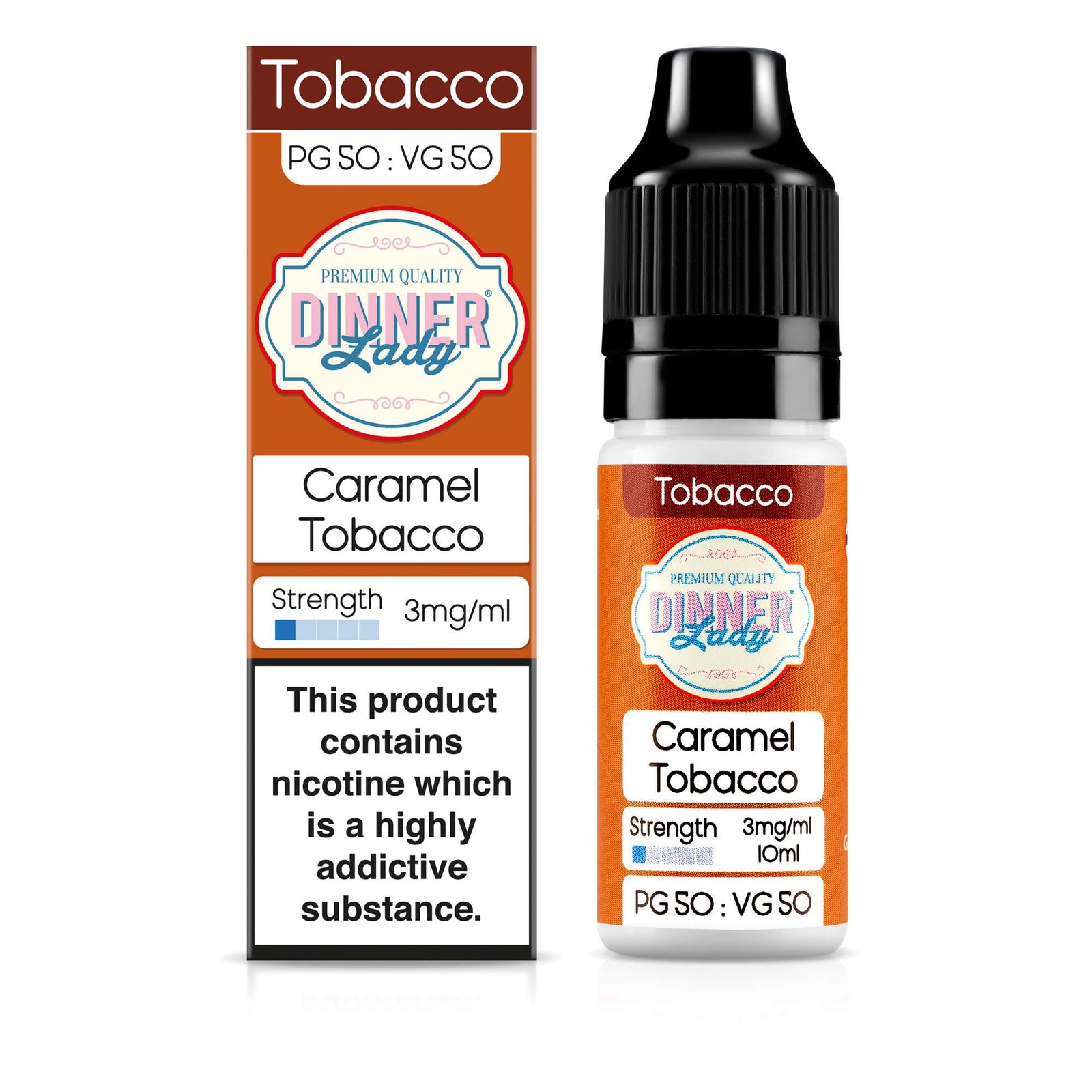 Caramel Tobacco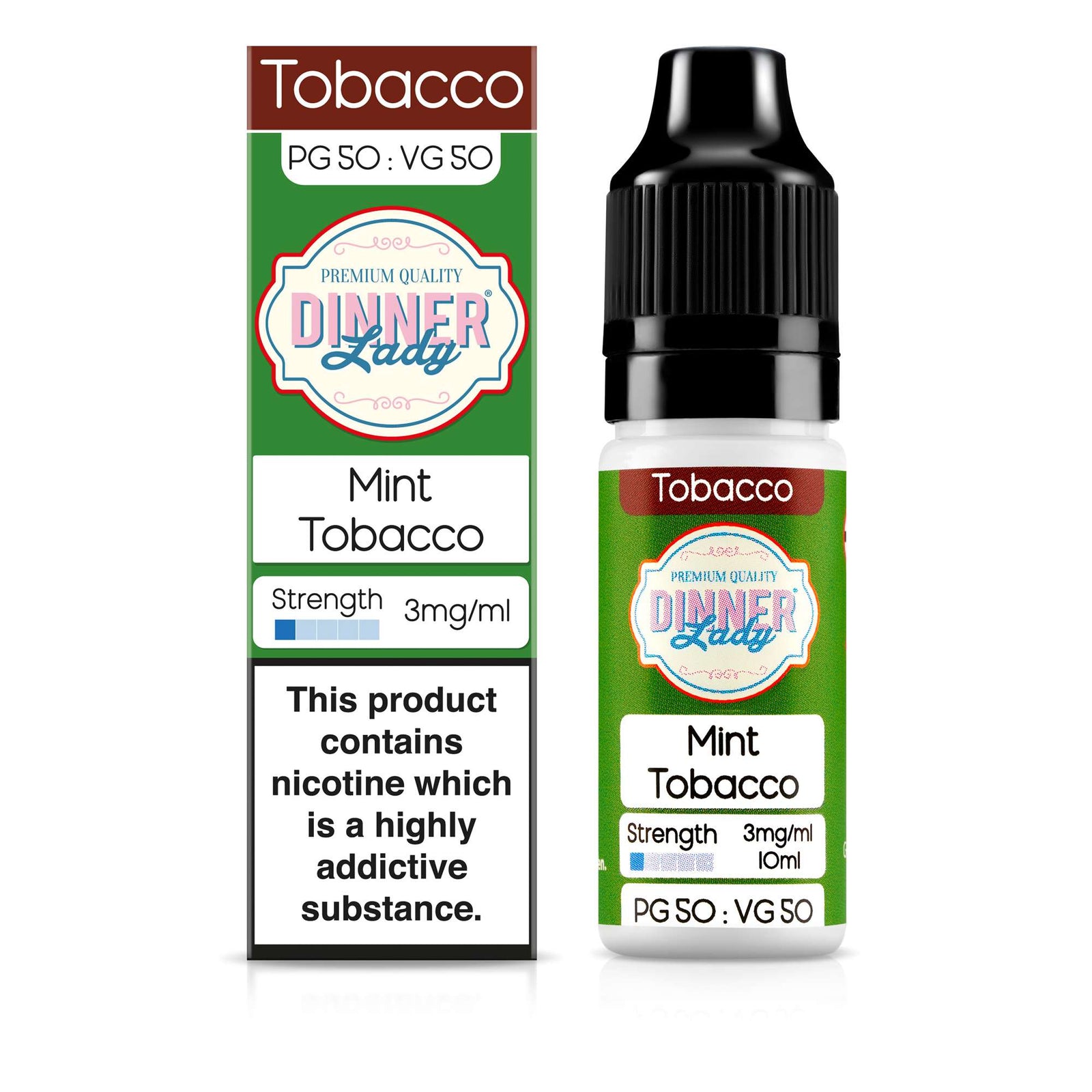 Mint Tobacco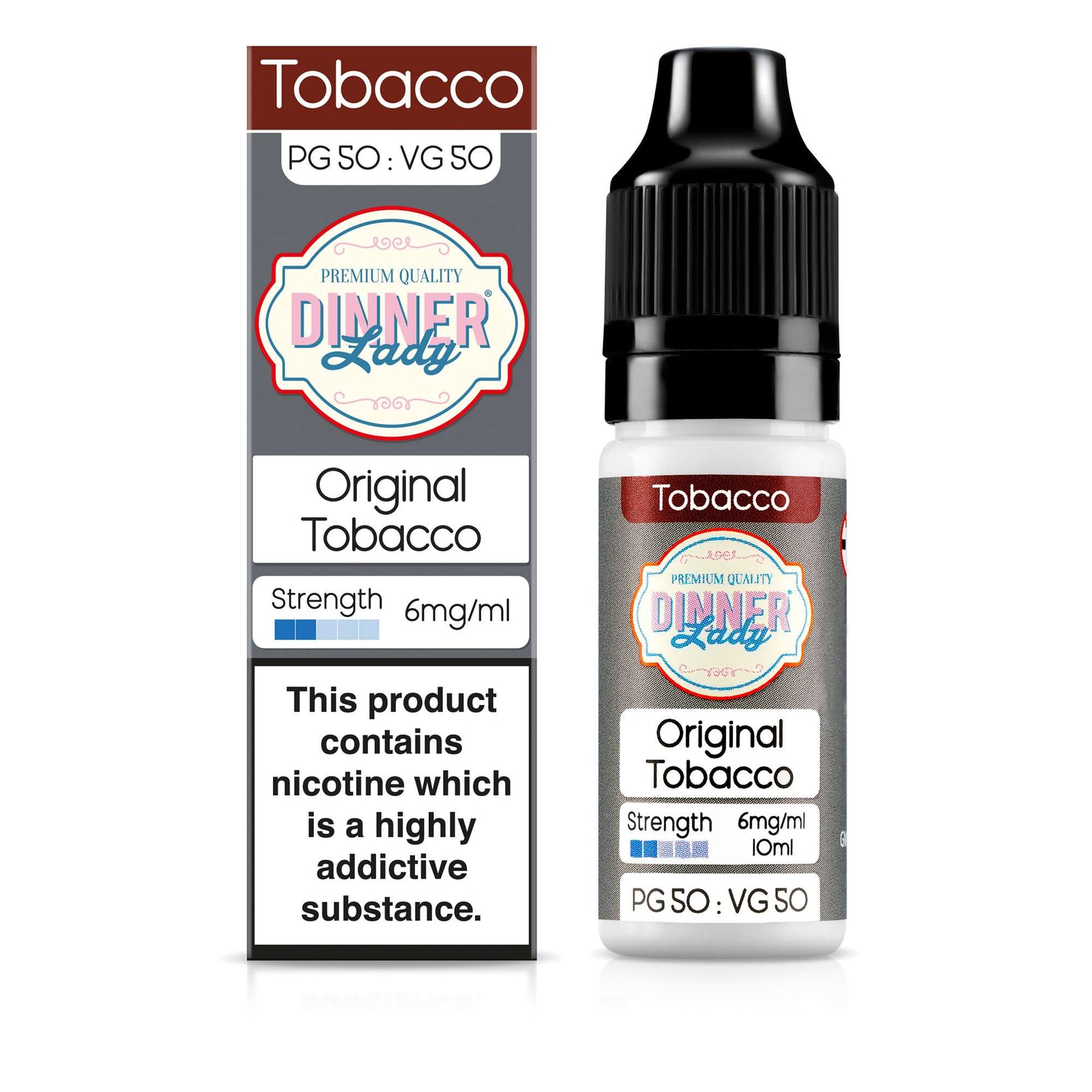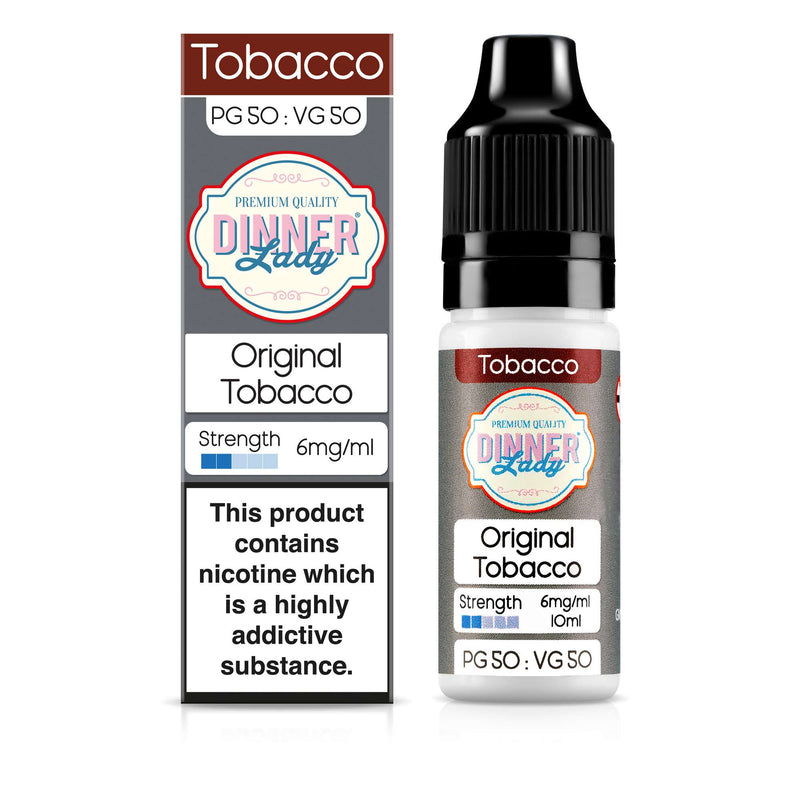 Original Tobacco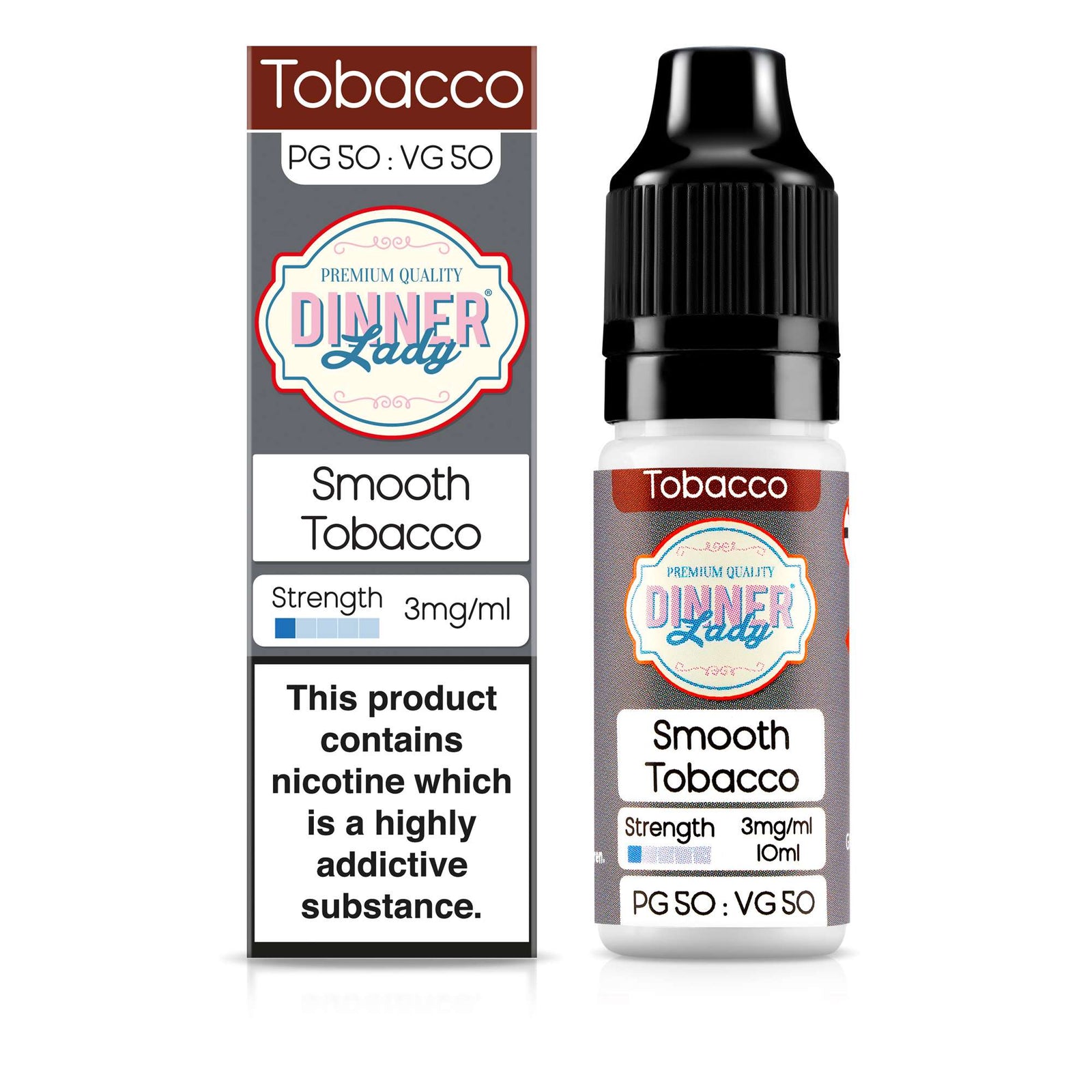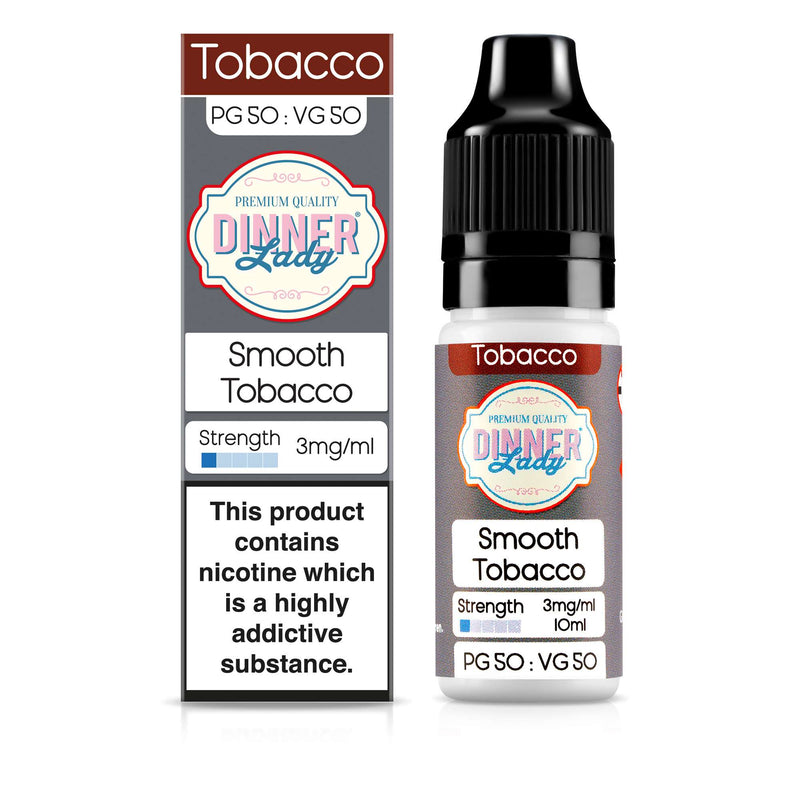 Smooth Tobacco
---
30:70 Shortfill 50ml
Availability: UK & EU.

Containing 50ml of Dinner Lady's Tobacco e-liquid in a high VG formulation for impressive cloud and flavour production, 30:70 e-liquids are popular with cloud chasers. Containing 50ml e-liquid within a 60ml bottle, Shortfills are nicotine free and allow vapers to add a 10ml Nicotine Shot for 60ml e-liquid with a 3mg nicotine strength.

Nicotine strengths: 0mg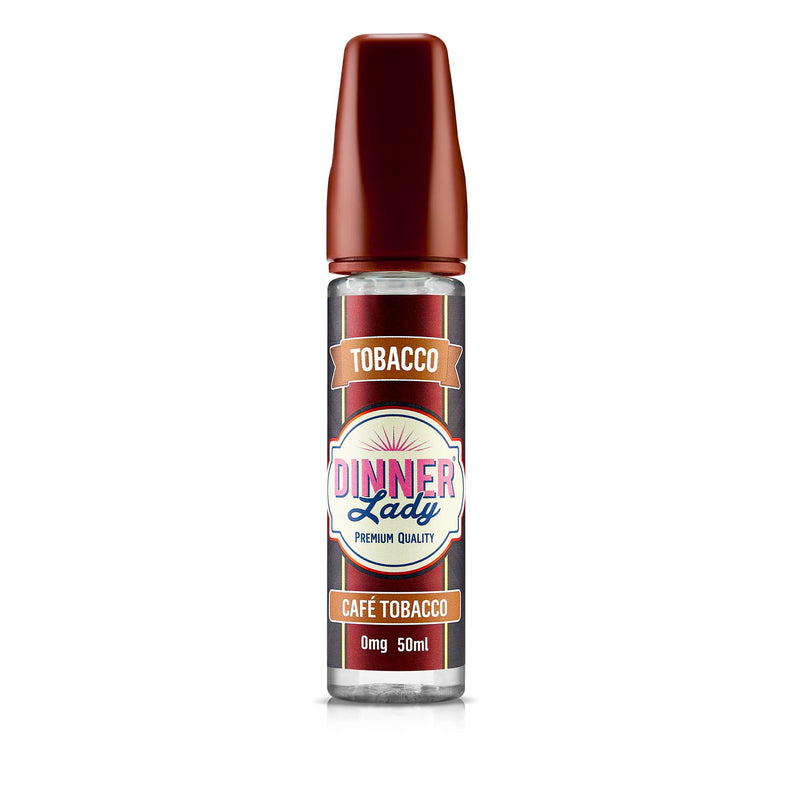 Cafe Tobacco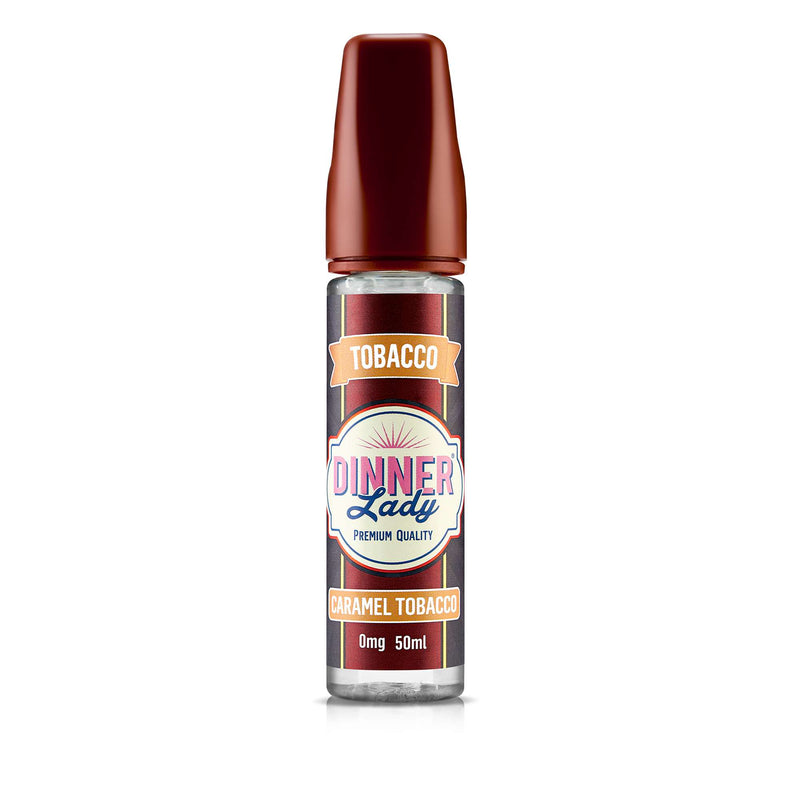 Caramel Tobacco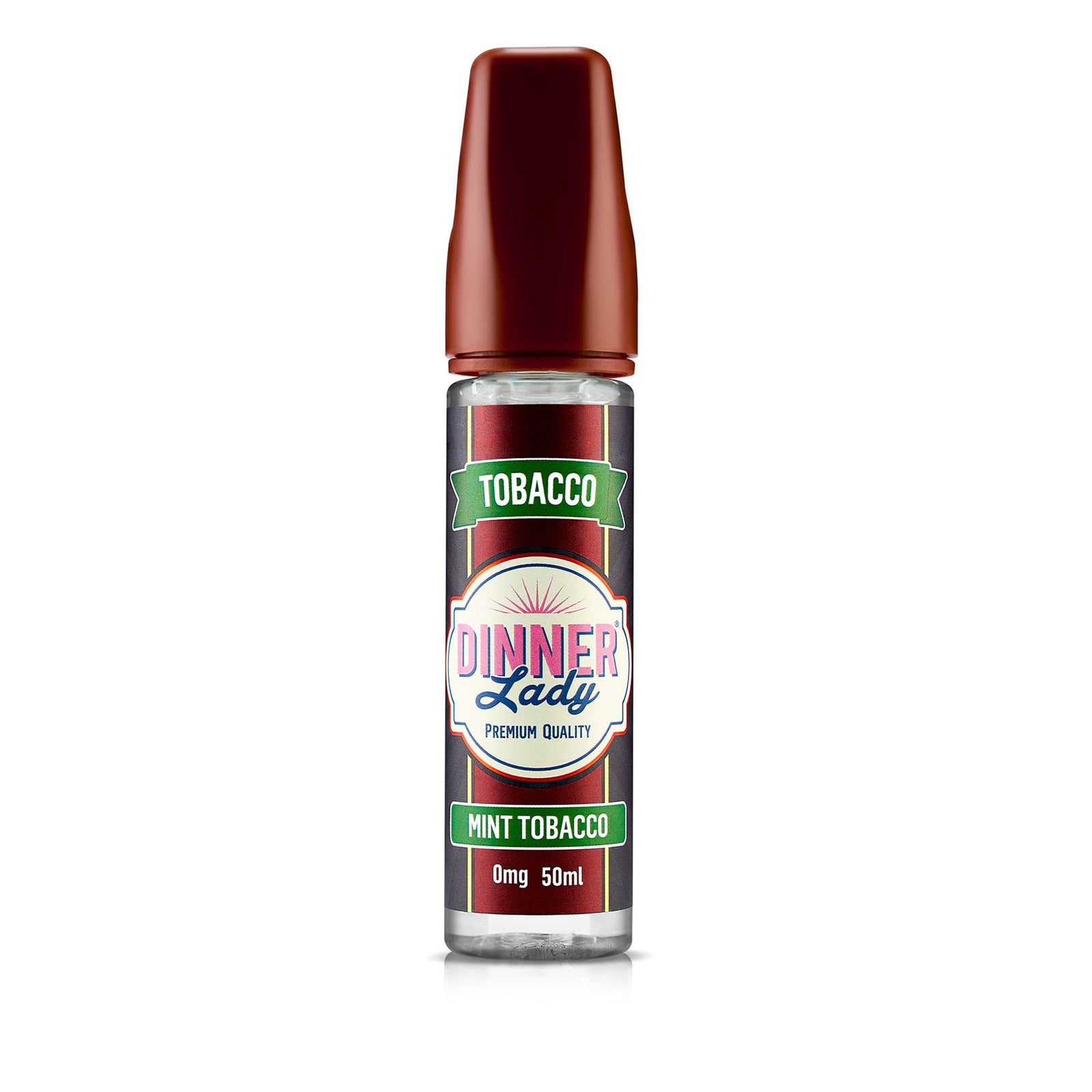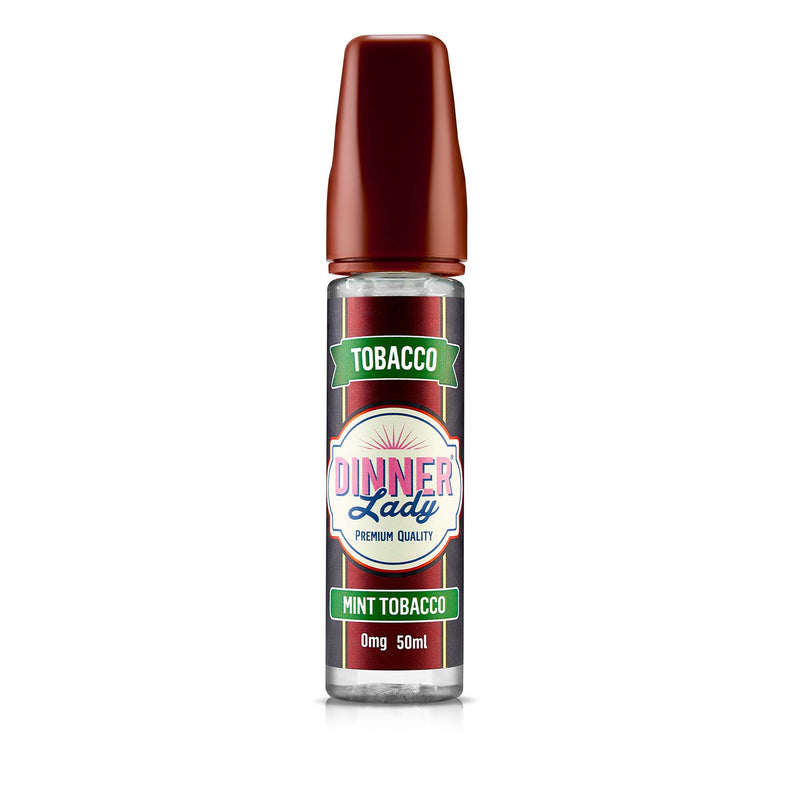 Mint Tobacco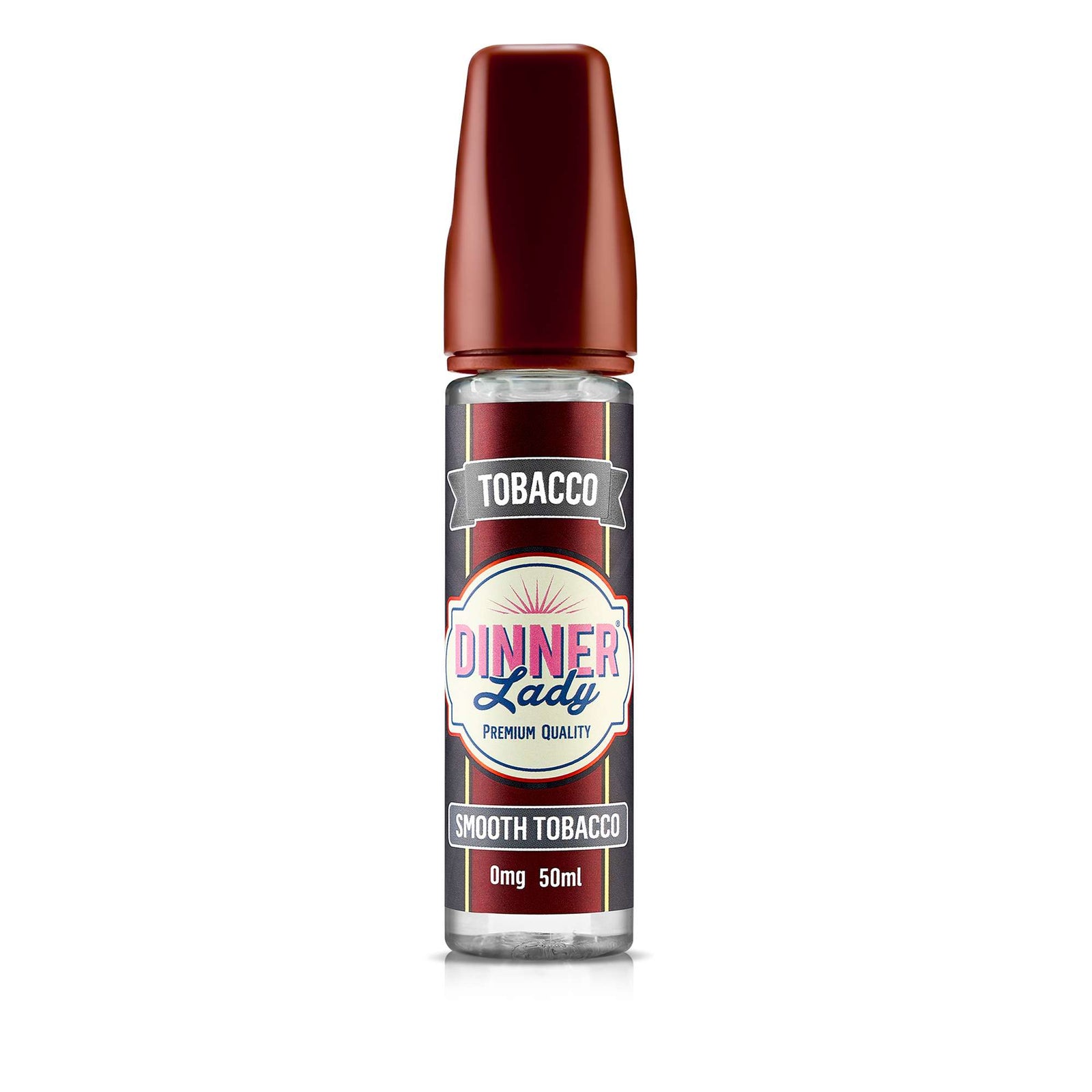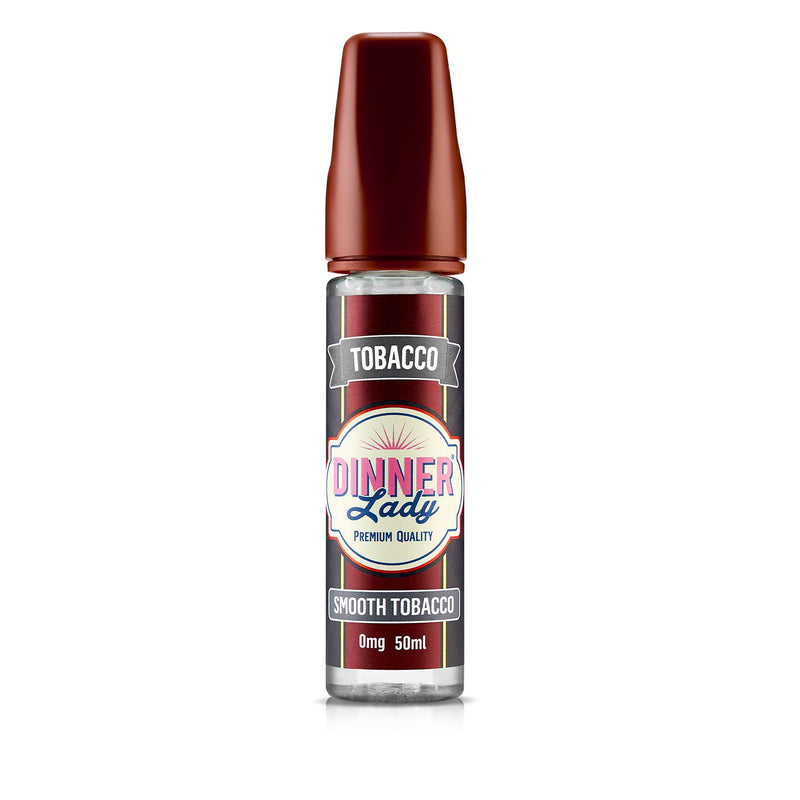 Smooth Tobacco
---
Nic Salt 10ml
Availability: UK & EU.

Delivering nicotine to the system more rapidly than other e-liquids, Nic Salts are ideal e-liquids for heavy smokers or those who have been unable to quit using existing solutions. Available in four classic Tobacco flavours, Nicotine Salts are a great alternative to smoking.

Nicotine strengths: 10mg / 20mg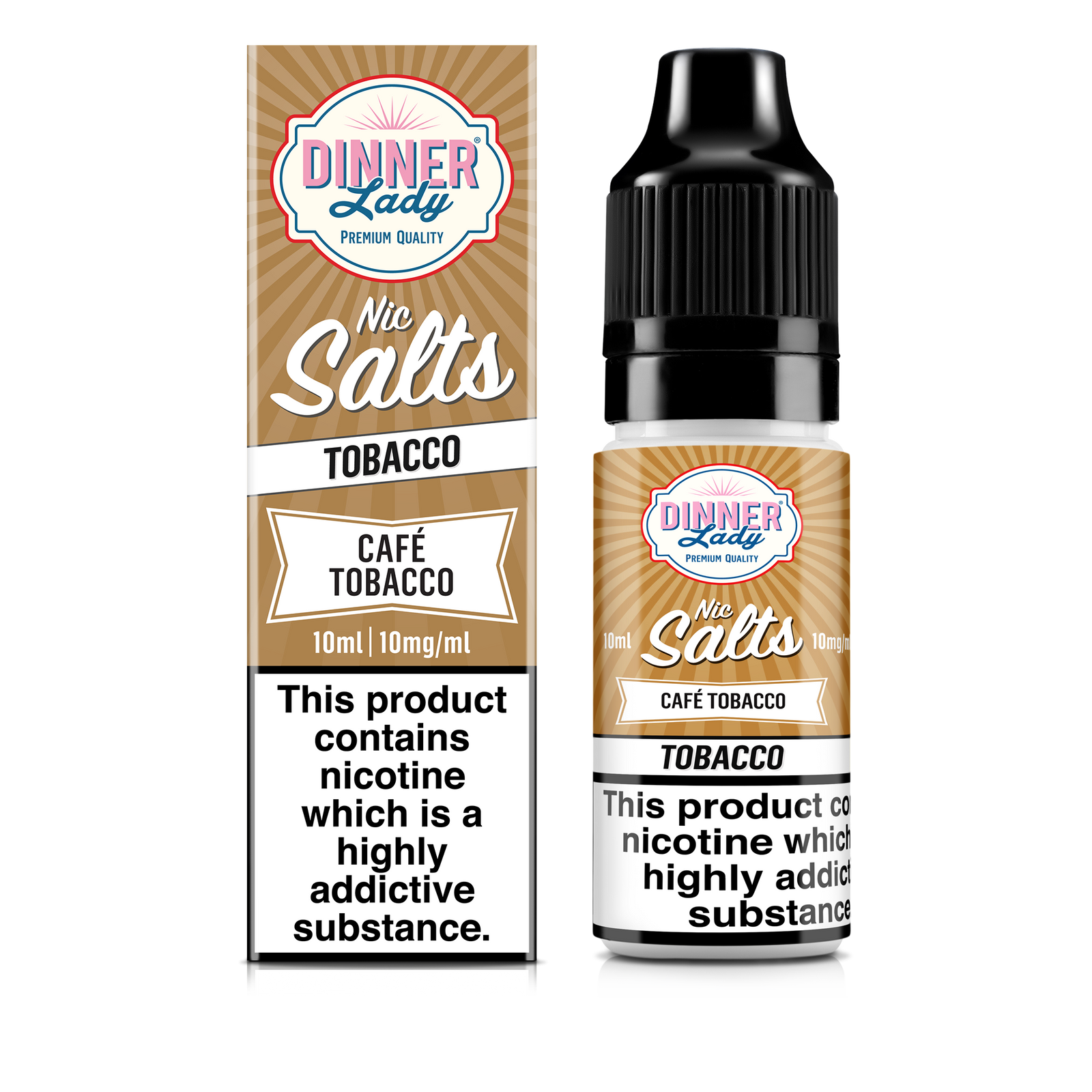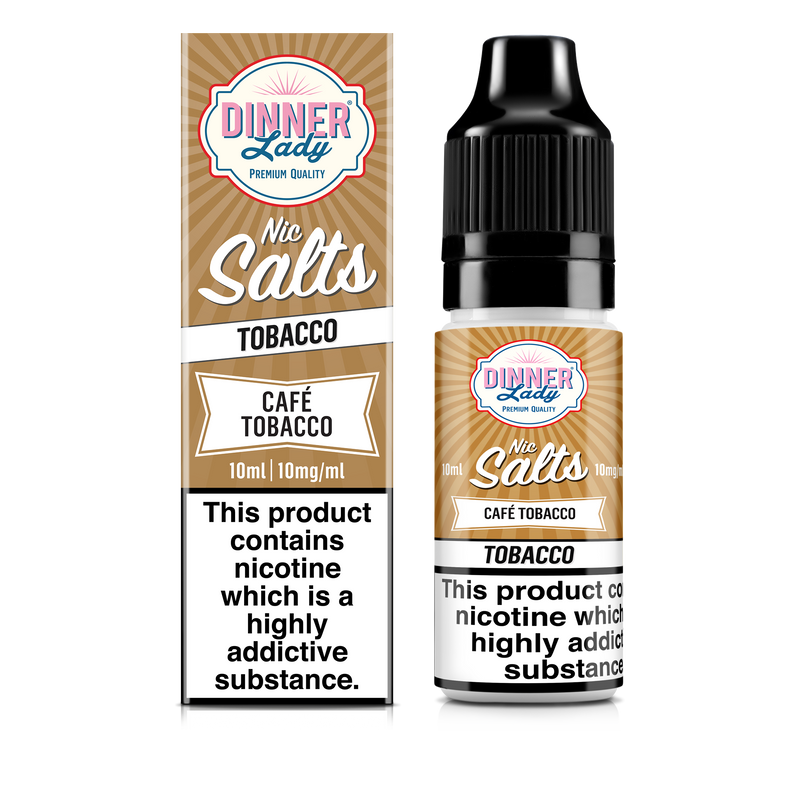 Cafe Tobacco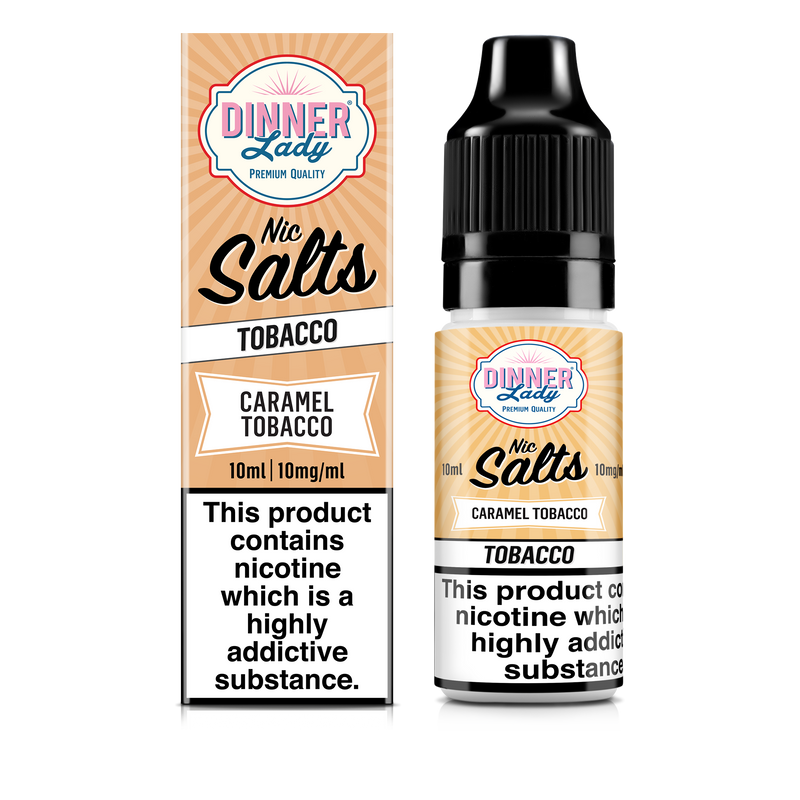 Caramel Tobacco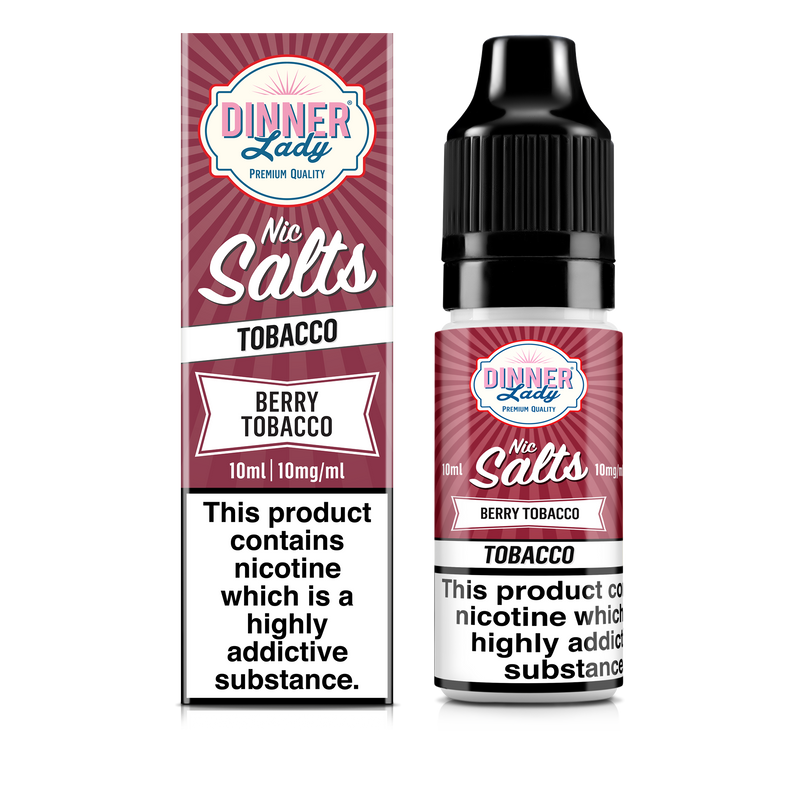 Berry Tobacco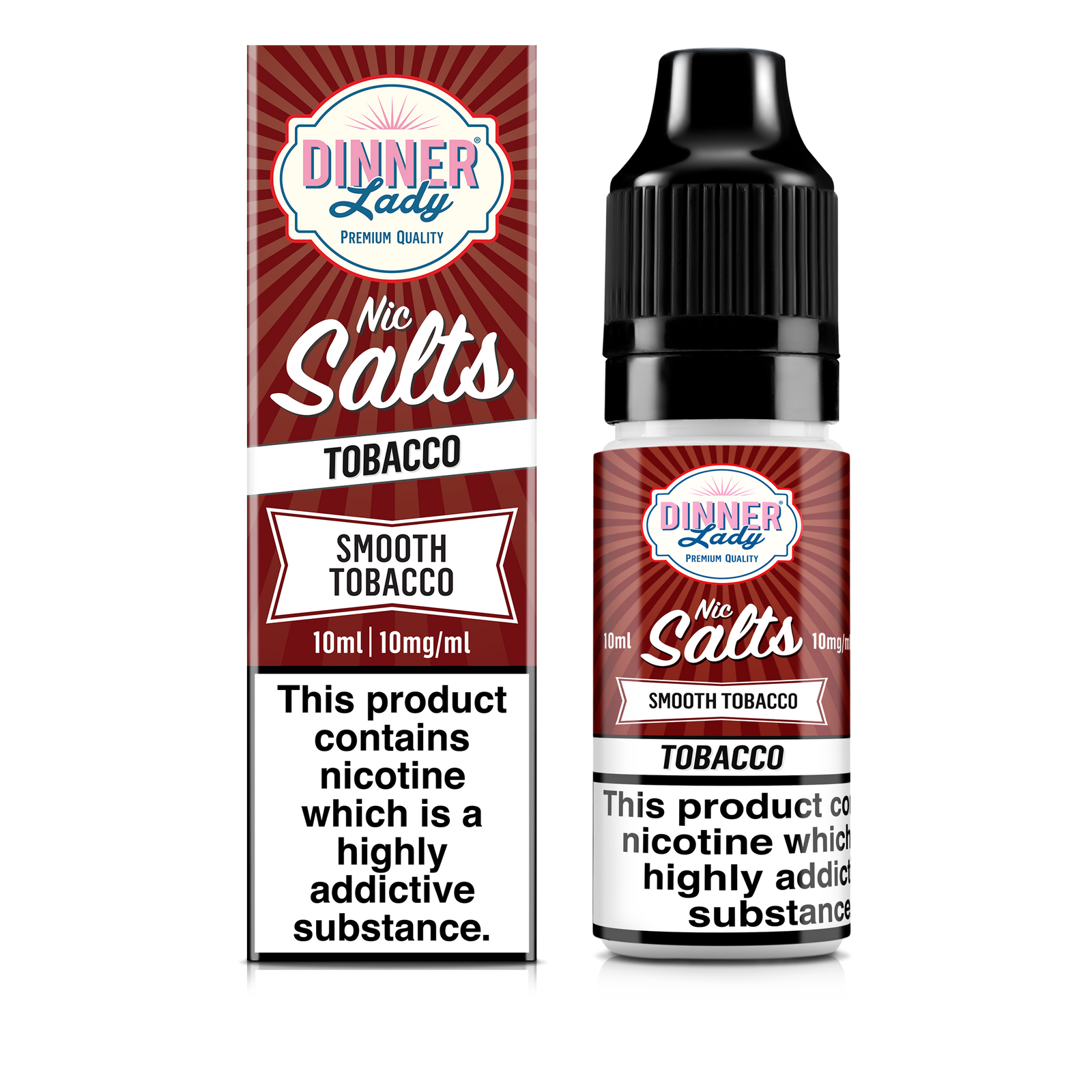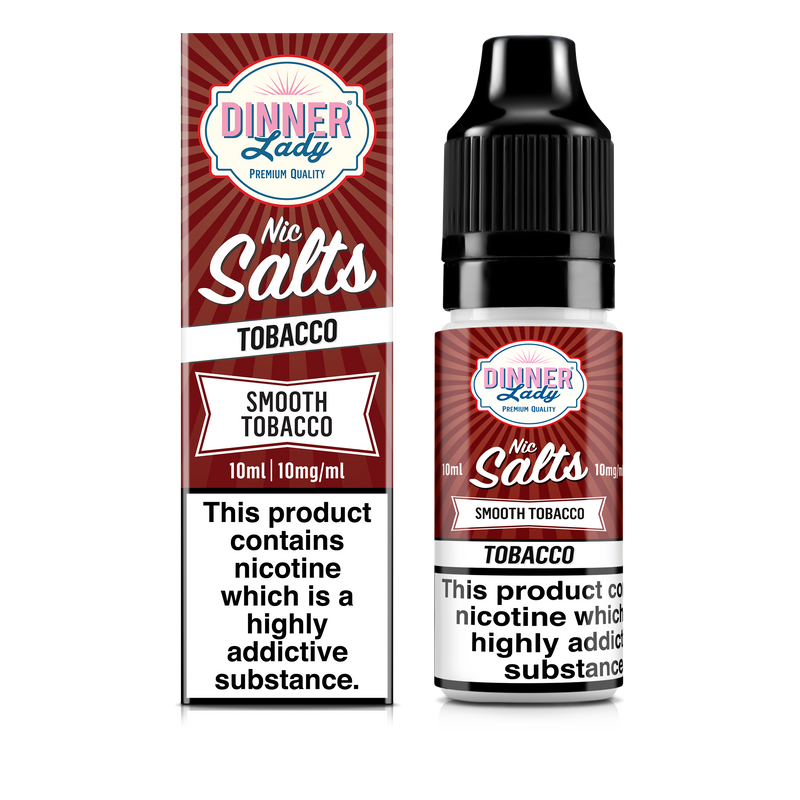 Smooth Tobacco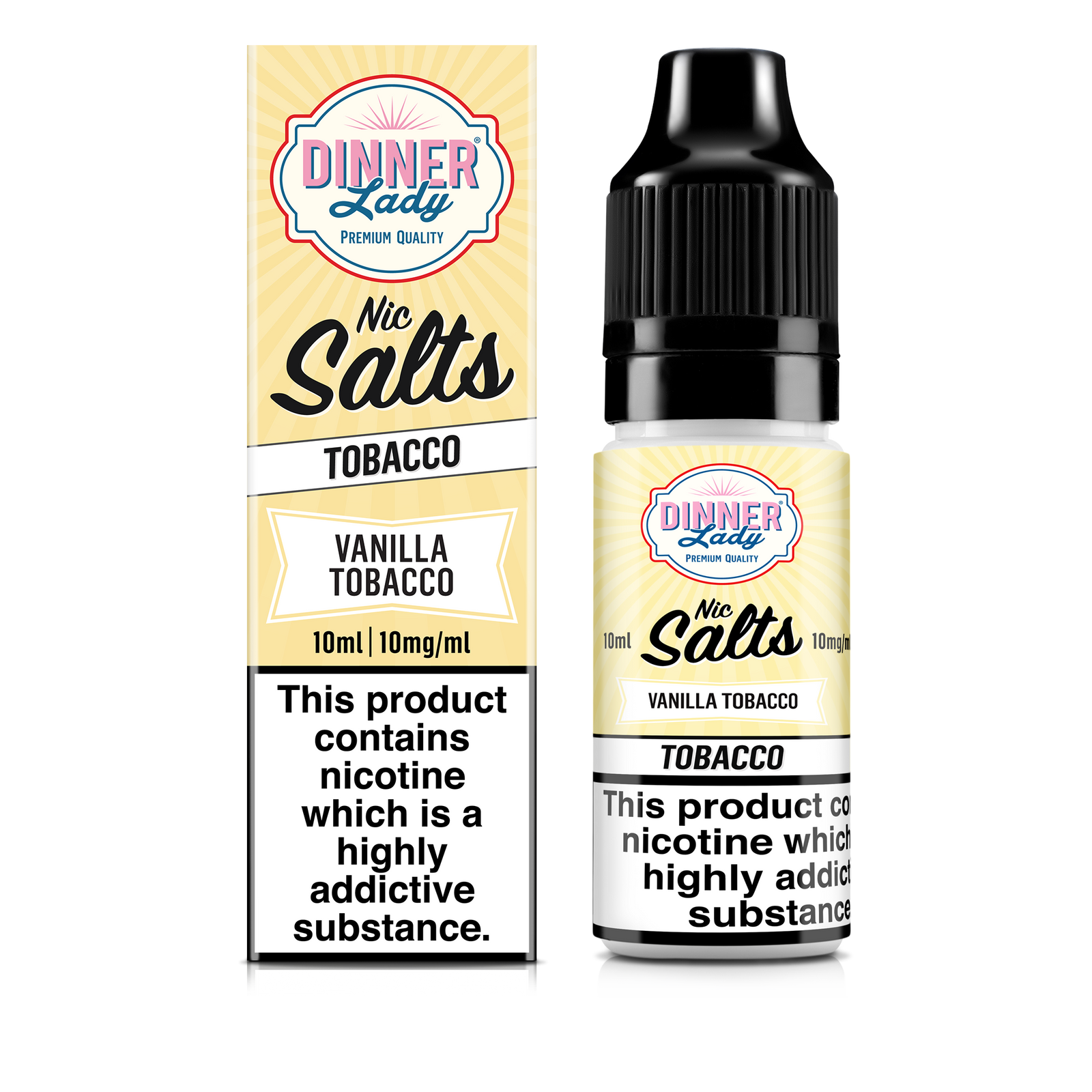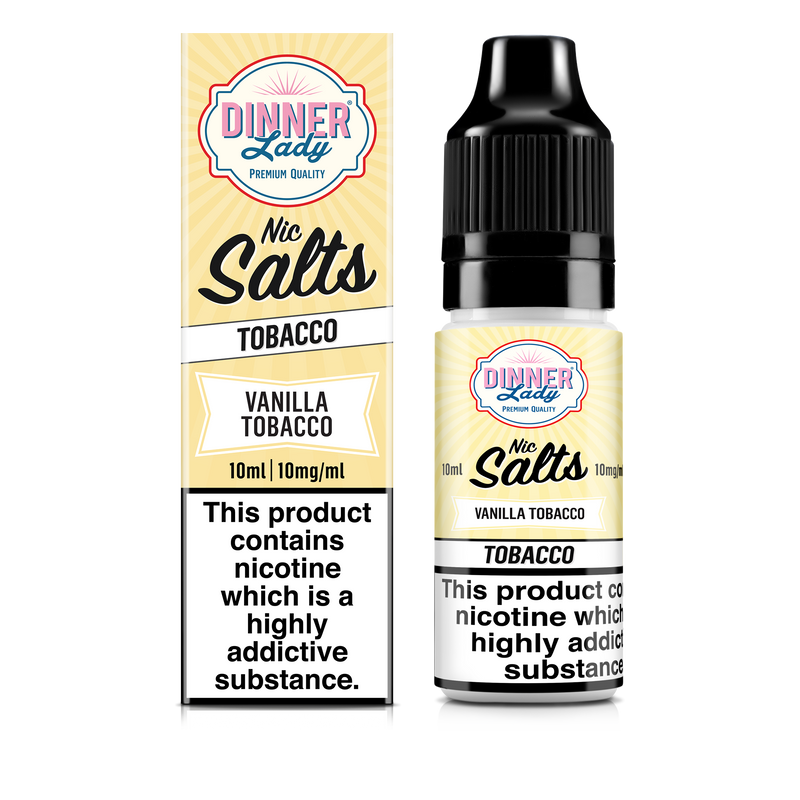 Vanilla Tobacco
---
30:70 60ml
Availability: Selected international territories.

Containing 60ml of Dinner Lady's popular Tobacco flavours in a high VG formulation, 30:70 e-liquids produce a true cloud chasing vaping experience. Available in several Tobacco flavours for exceptional flavour and vapour production with a refreshing ice exhale.

Nicotine strengths: 0mg / 3mg / 6mg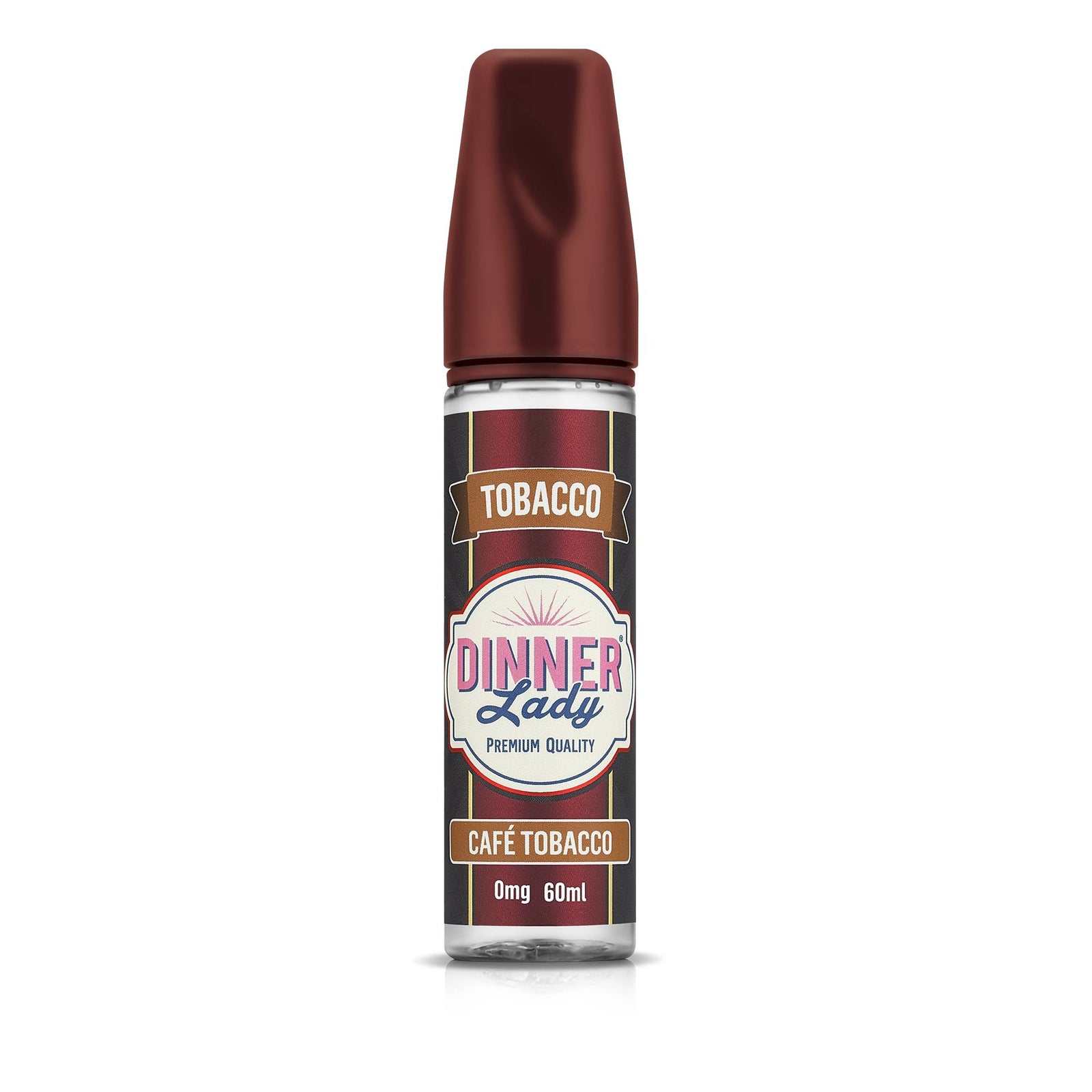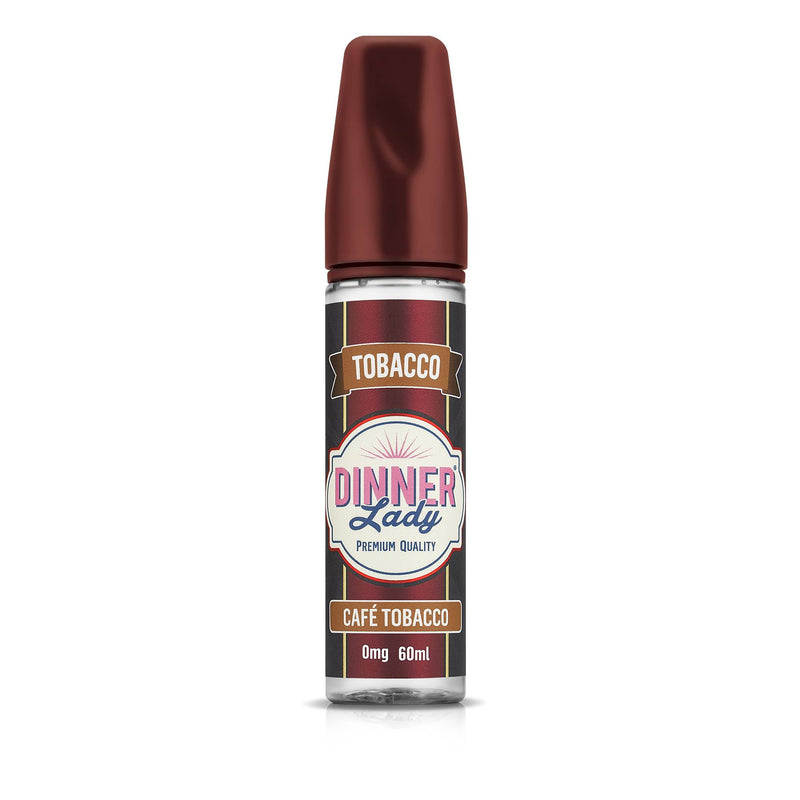 Cafe Tobacco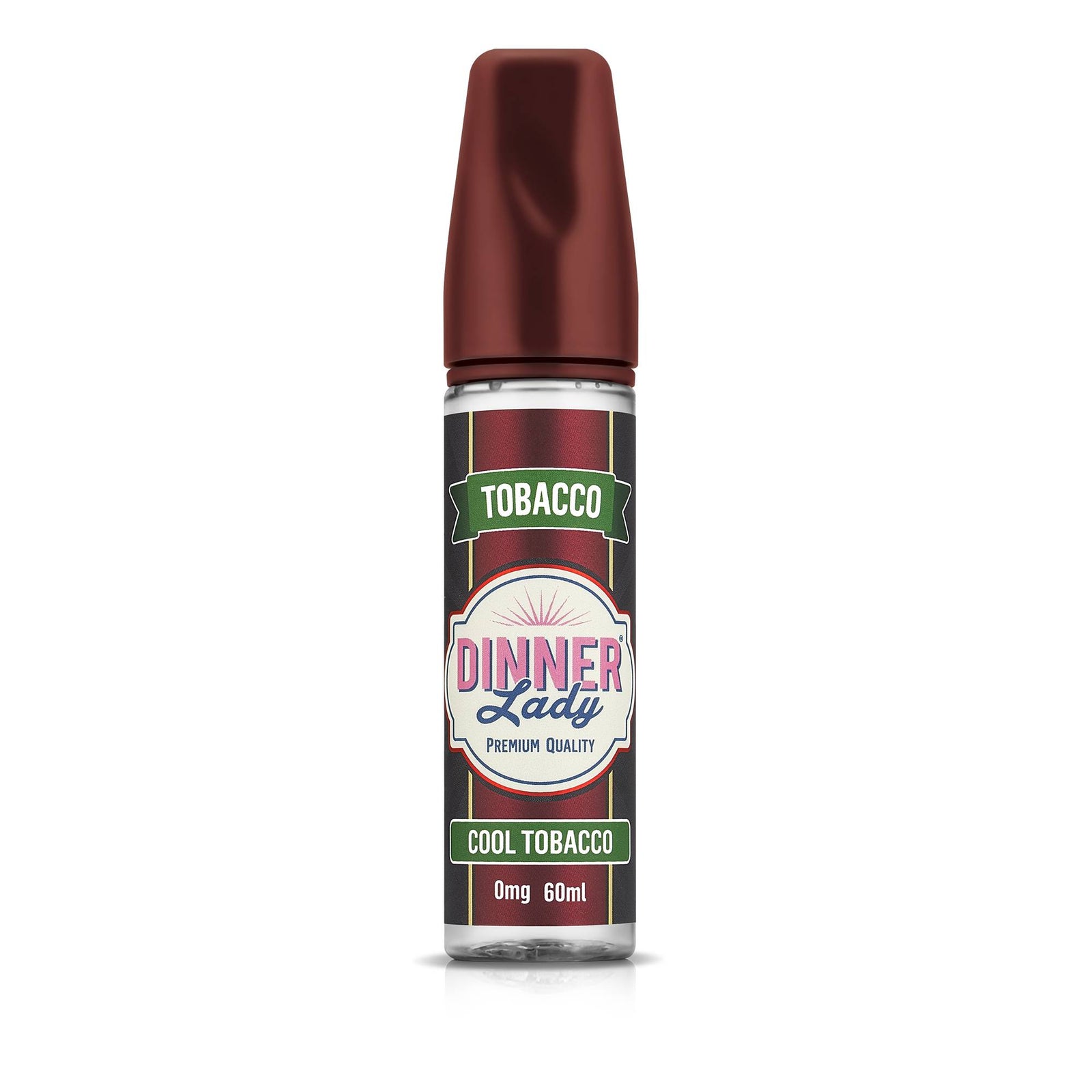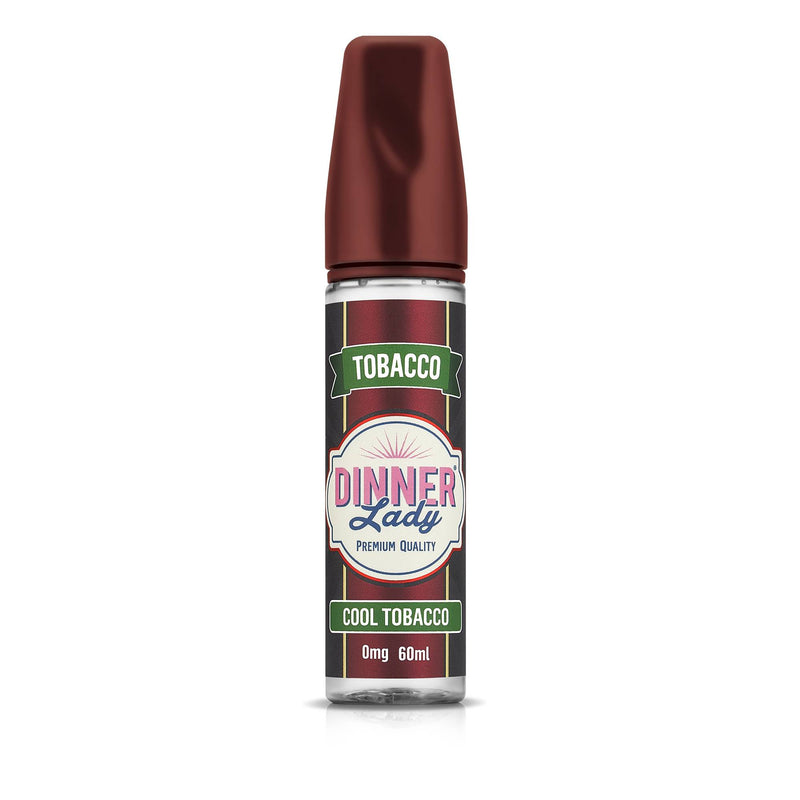 Cool Tabacco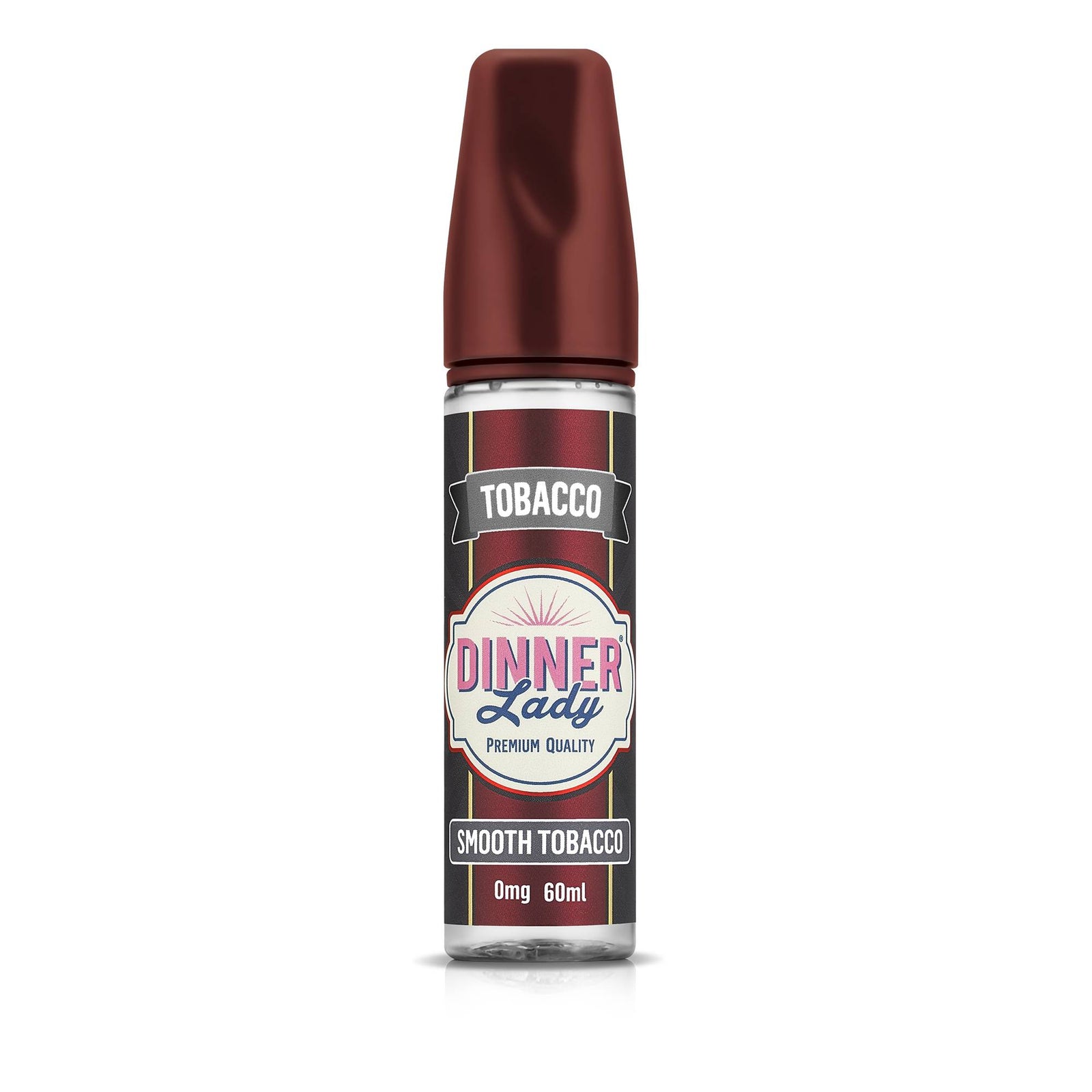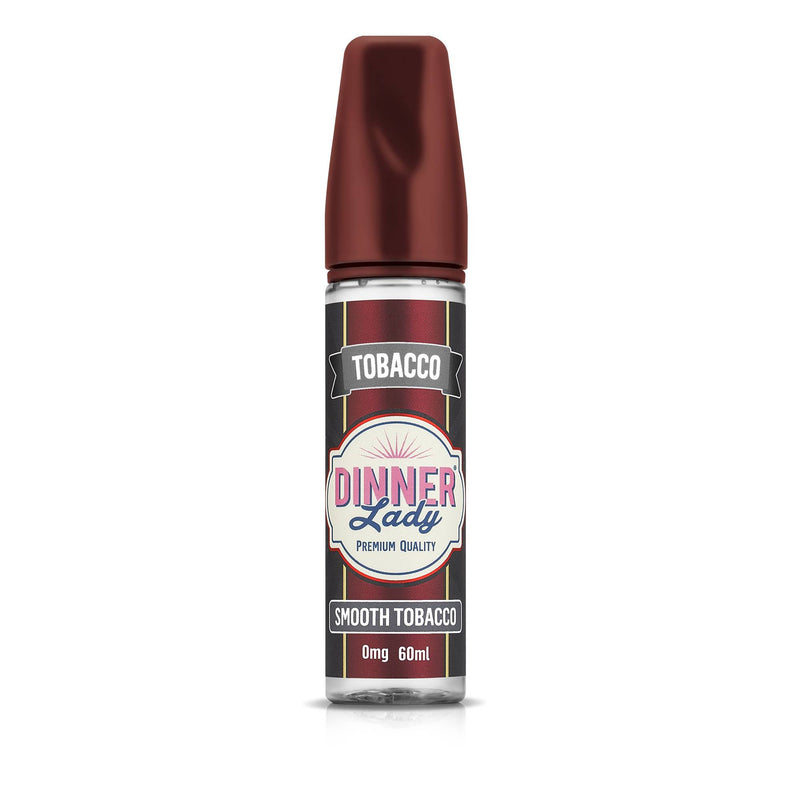 Smooth Tobacco
Sweet tobacco
Nic Salts 30ml
Availability: Selected international territories.

The ideal e-liquids for heavy smokers or those who have been unable to quit smoking using existing solutions, Tobacco Nicotine Salts deliver nicotine to the system more rapidly than other e-liquids and produce a satisfying nicotine hit with a familiar tobacco taste.

Nicotine strengths: 20mg, 30mg and 50mg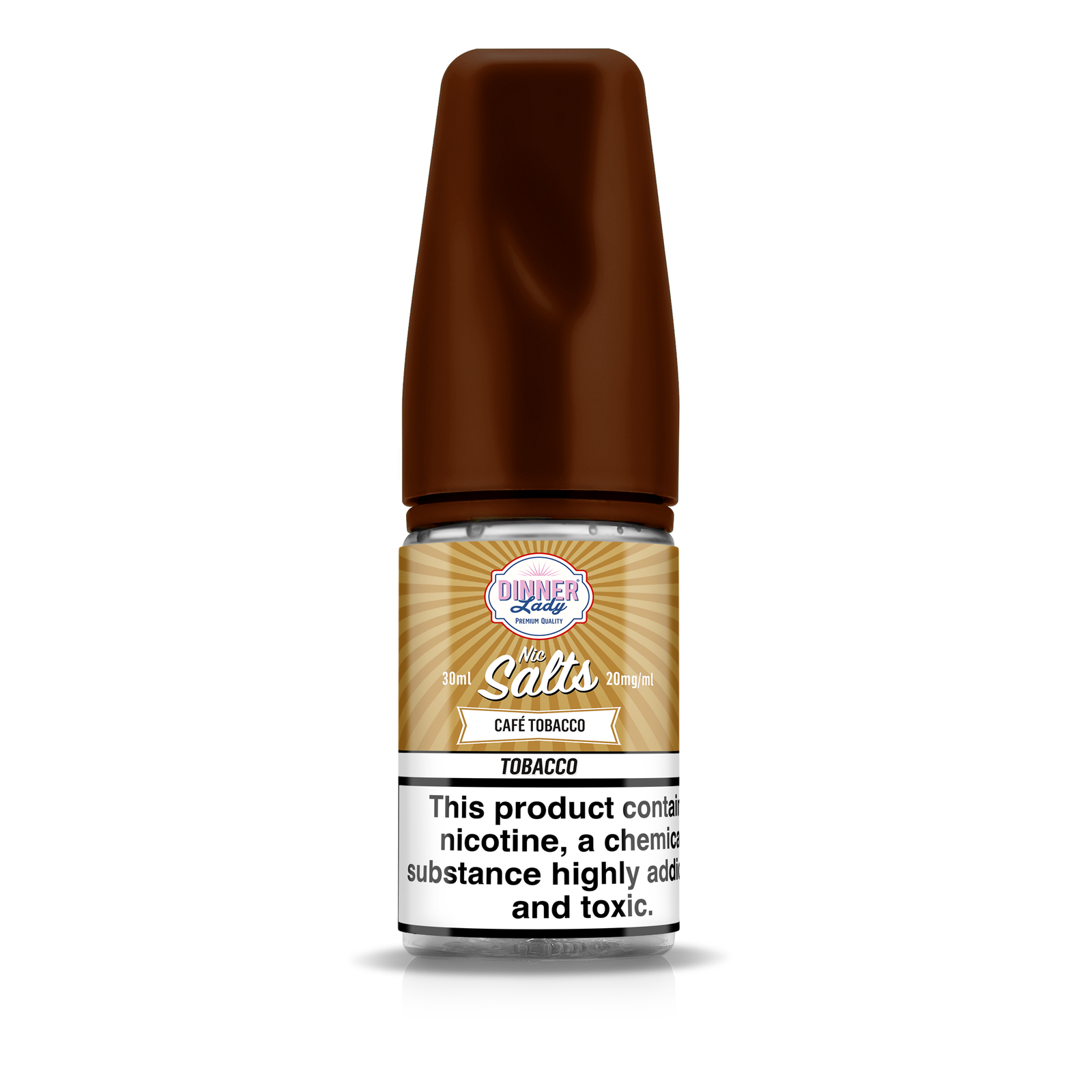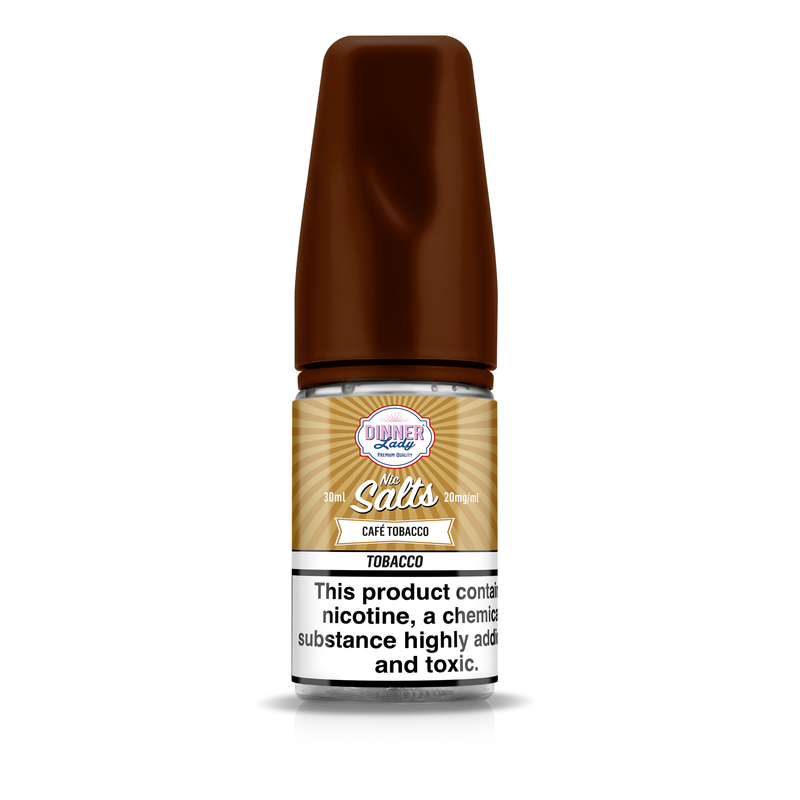 Cafe Tobacco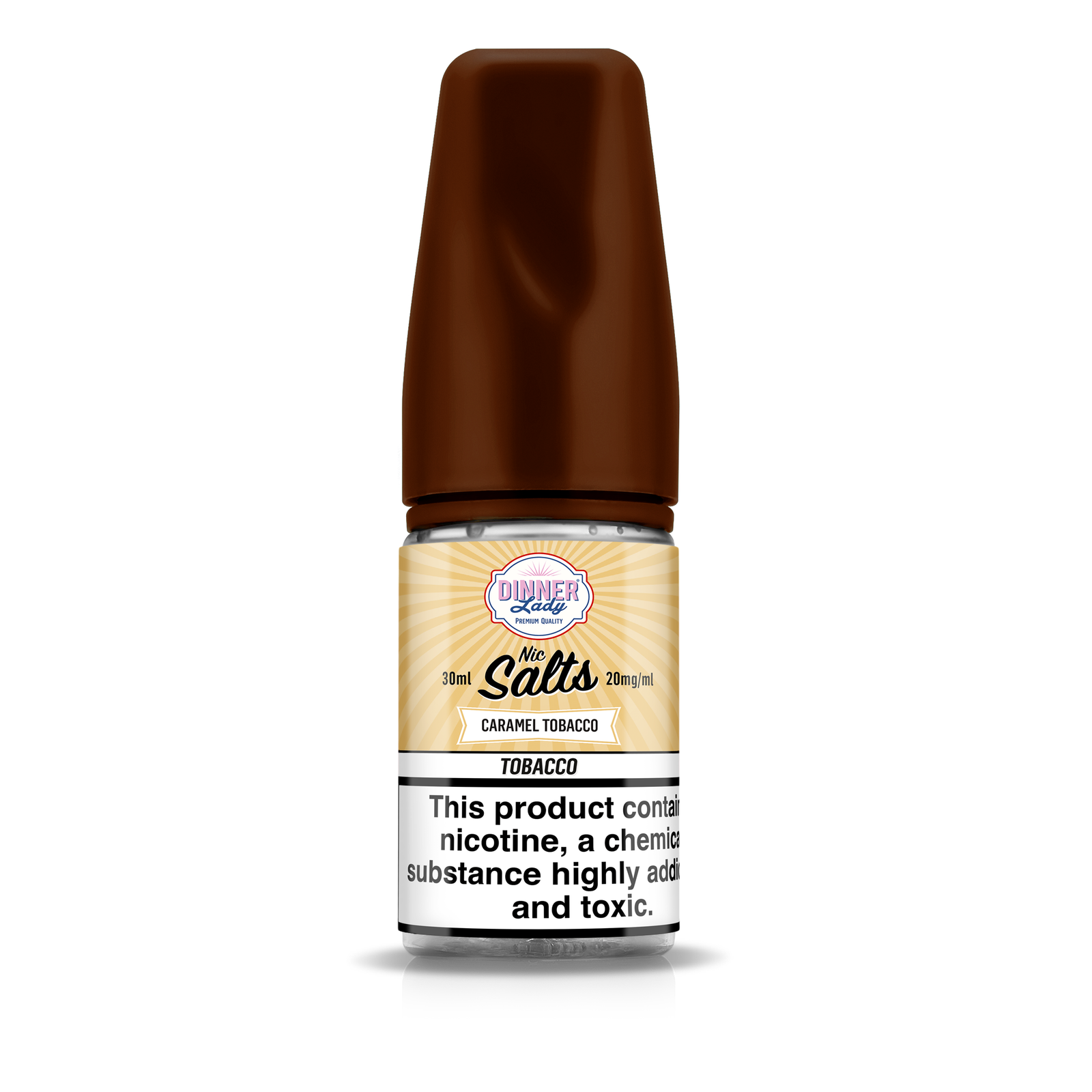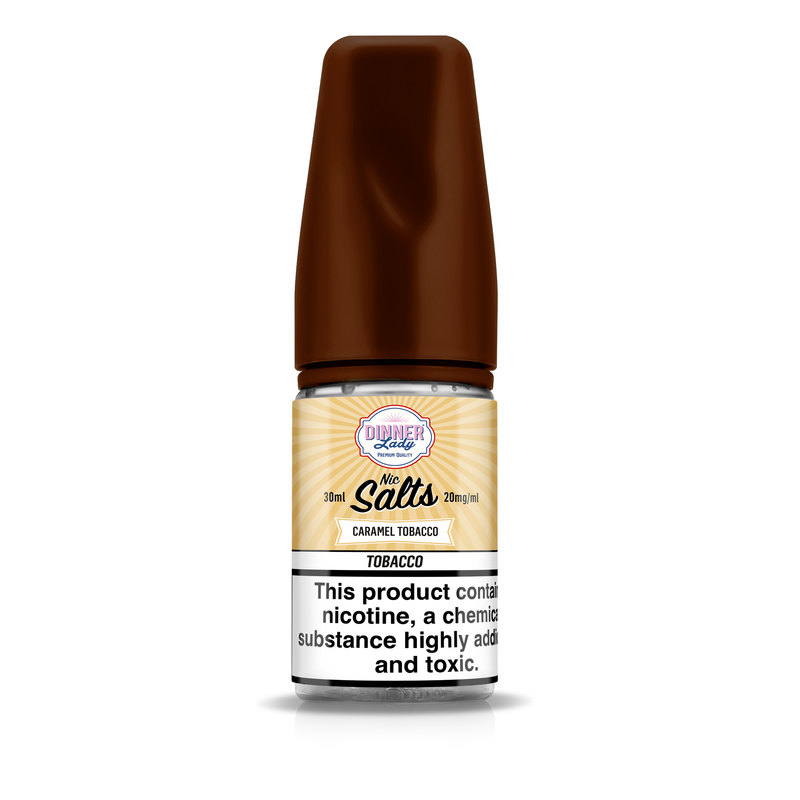 Caramel Tobacco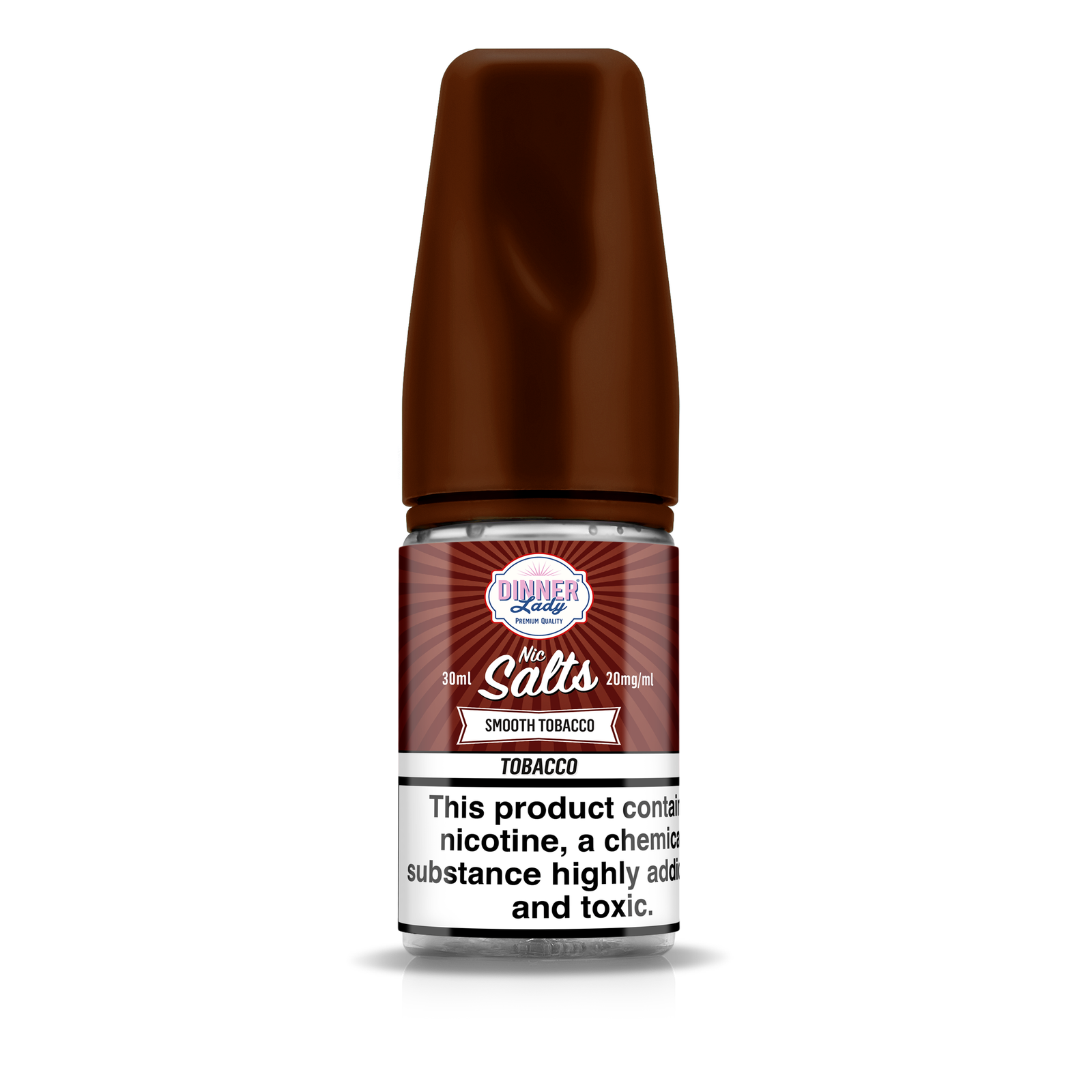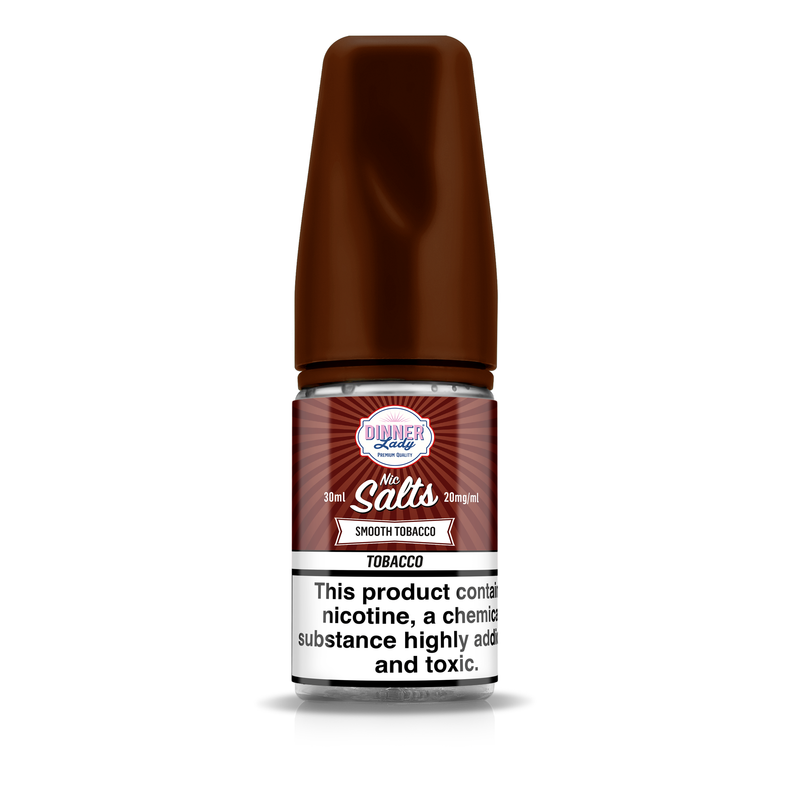 Smooth Tobacco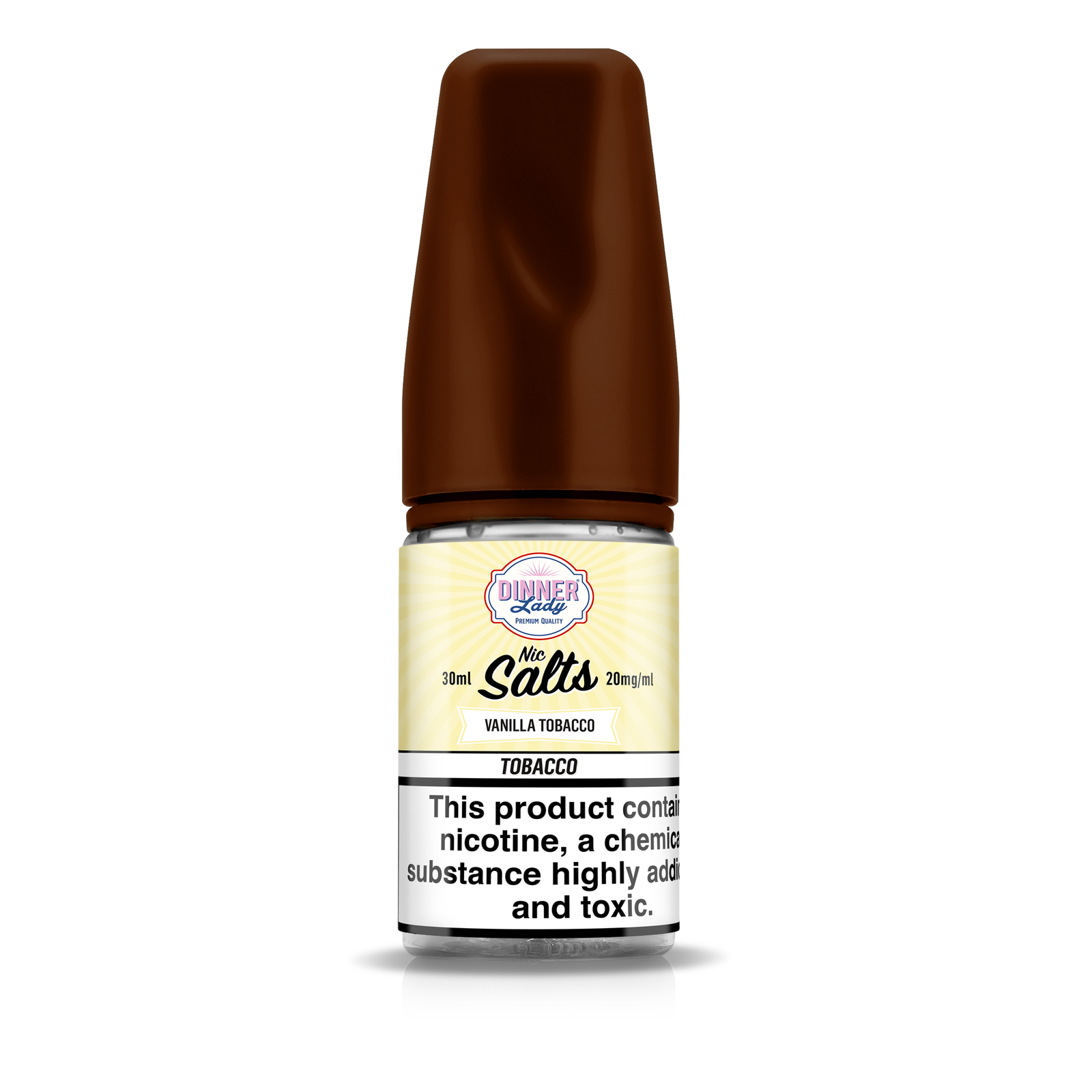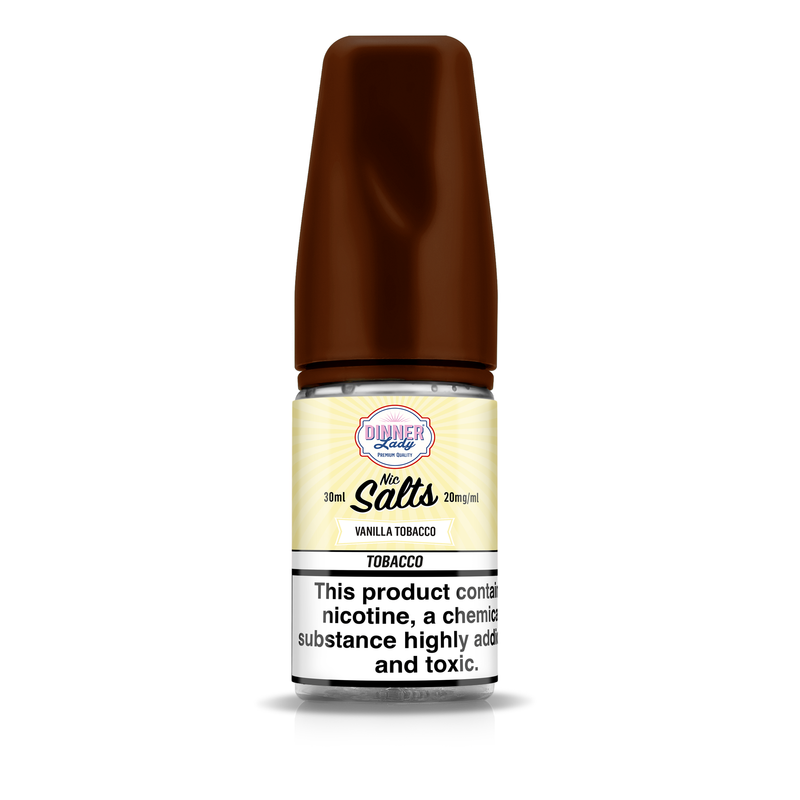 Vanilla Tobacco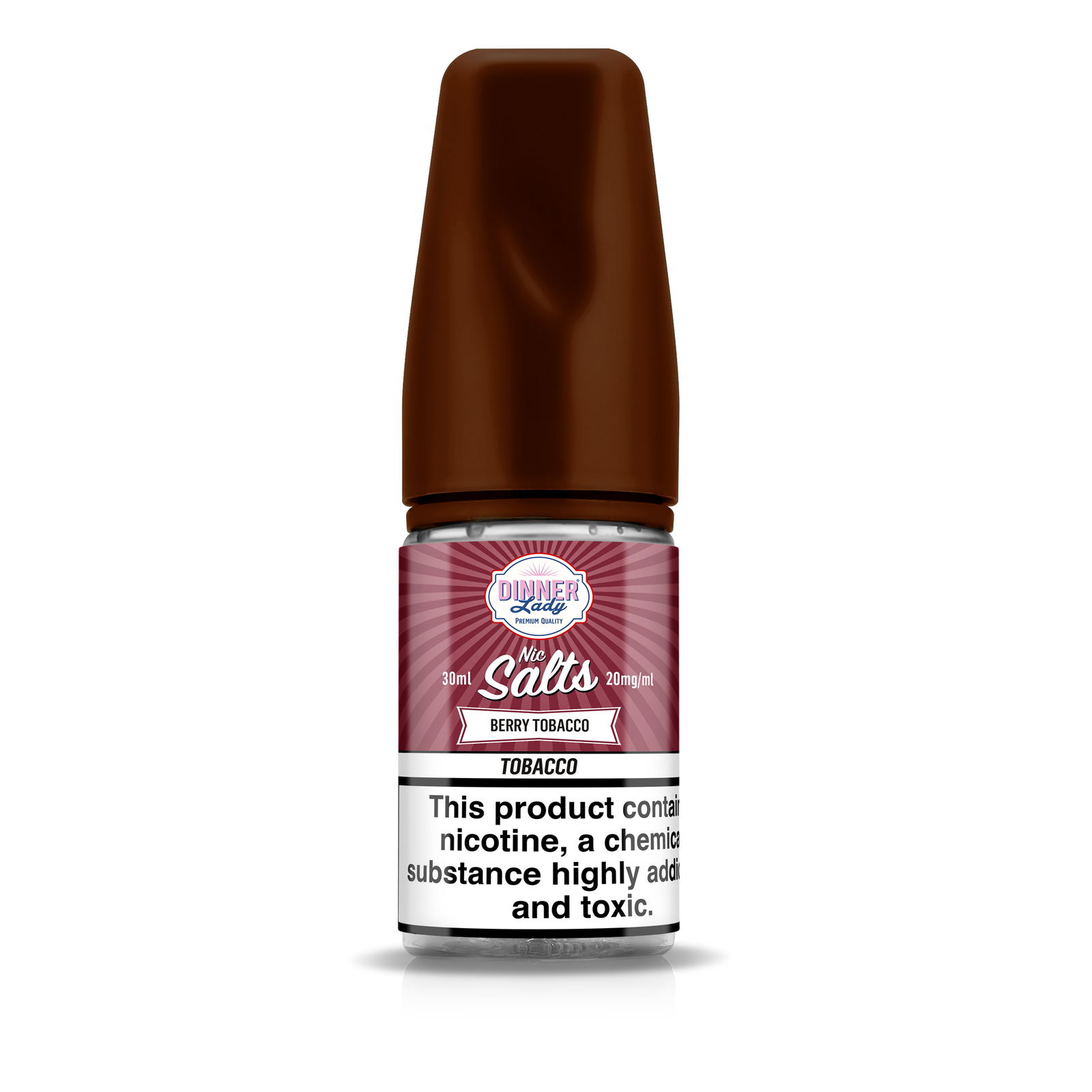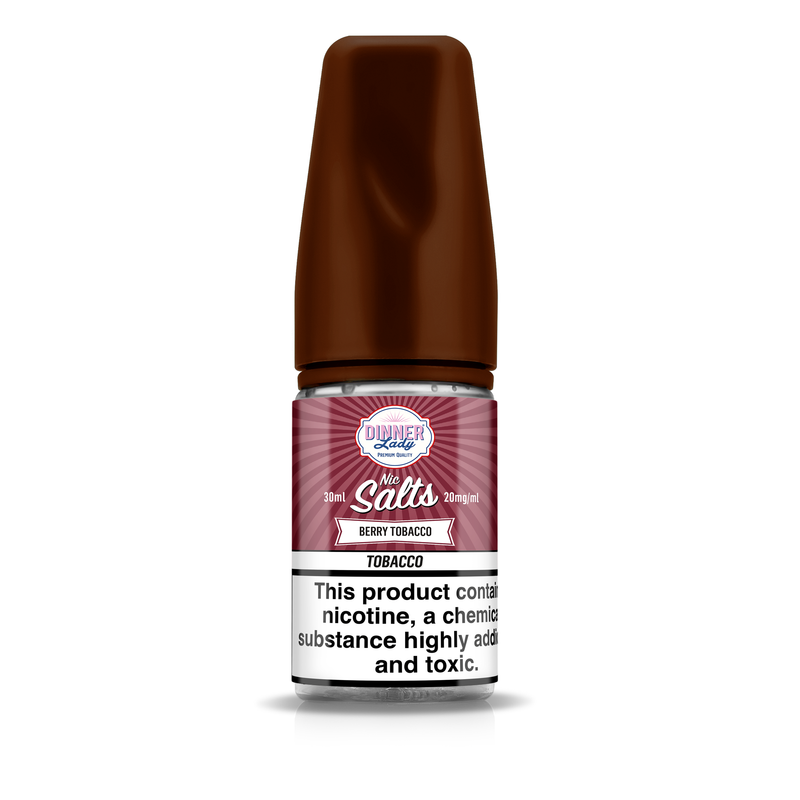 Berry Tobacco