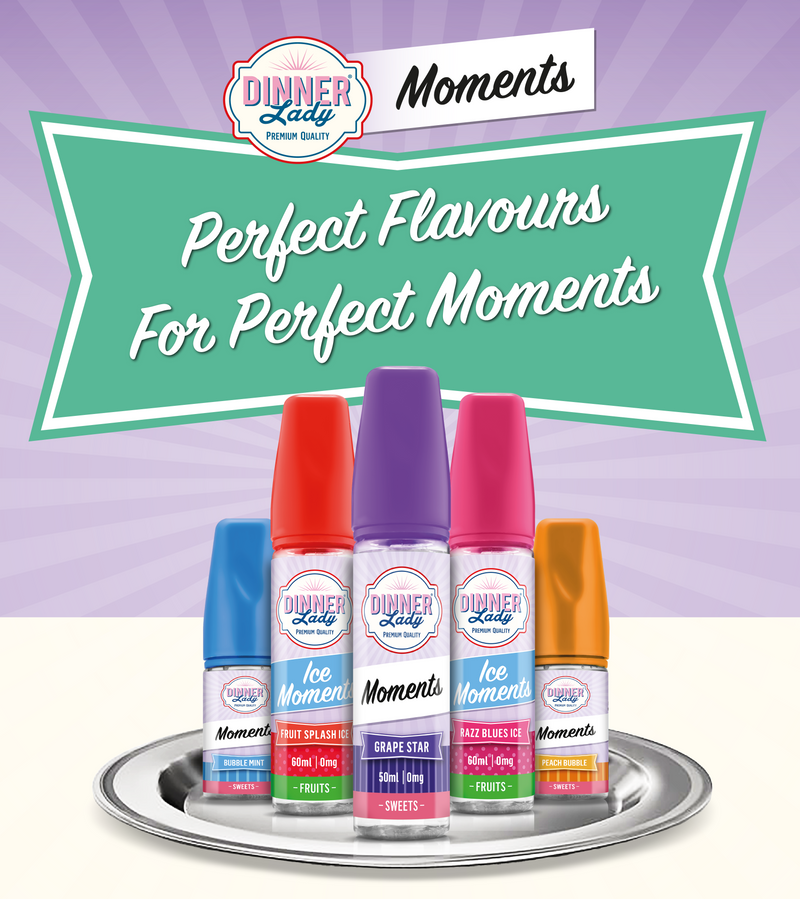 DINNER LADY'S Moments RANGE
Say hello to Dinner Lady's brand-new Moments range!
Following extensive market research and product development, Dinner Lady are proud to announce our first e-liquid
launch in 2 years.
The Moments e-liquid range boasts new premium flavour profiles which includes Grape Star, Bubble Mint, Peach Bubble, Razz Blues and Fruit Splash.
Re-imagined by Dinner Lady, each flavour has been developed to create a rich aromatic vapour exclusive to Dinner Lady. Each flavour profile has been carefully selected by filling gaps within our current e-liquid ranges, so that we can provide the customer with a comprehensive range to broaden consumer appeal.
Each of the 5 flavours in the Moments range occupies the best market position due to carrying out intense research.
All Dinner Lady e-liquids are manufactured from premium quality ingredients and formulation and made in the UK.
View product information including e-liquid formulation, nicotine strengths and bottle sizes for each vape market. Get in
touch today for more information on stocking and distributing Dinner Lady
e-liquids.
50ML SHORTFILL
Availability: UK & EU

Containing 50ml of Dinner Lady's e-liquid from our Fruits and Sweets range in a high VG formulation for impressive cloud and flavour production, 30:70 e-liquids are popular with cloud chasers. Containing 50ml e-liquid within a 60ml bottle, Shortfills are nicotine free and allow vapers to add a 10ml Nicotine Shot for 60ml e-liquid with a 3mg nicotine strength.


Nicotine strengths: 0mg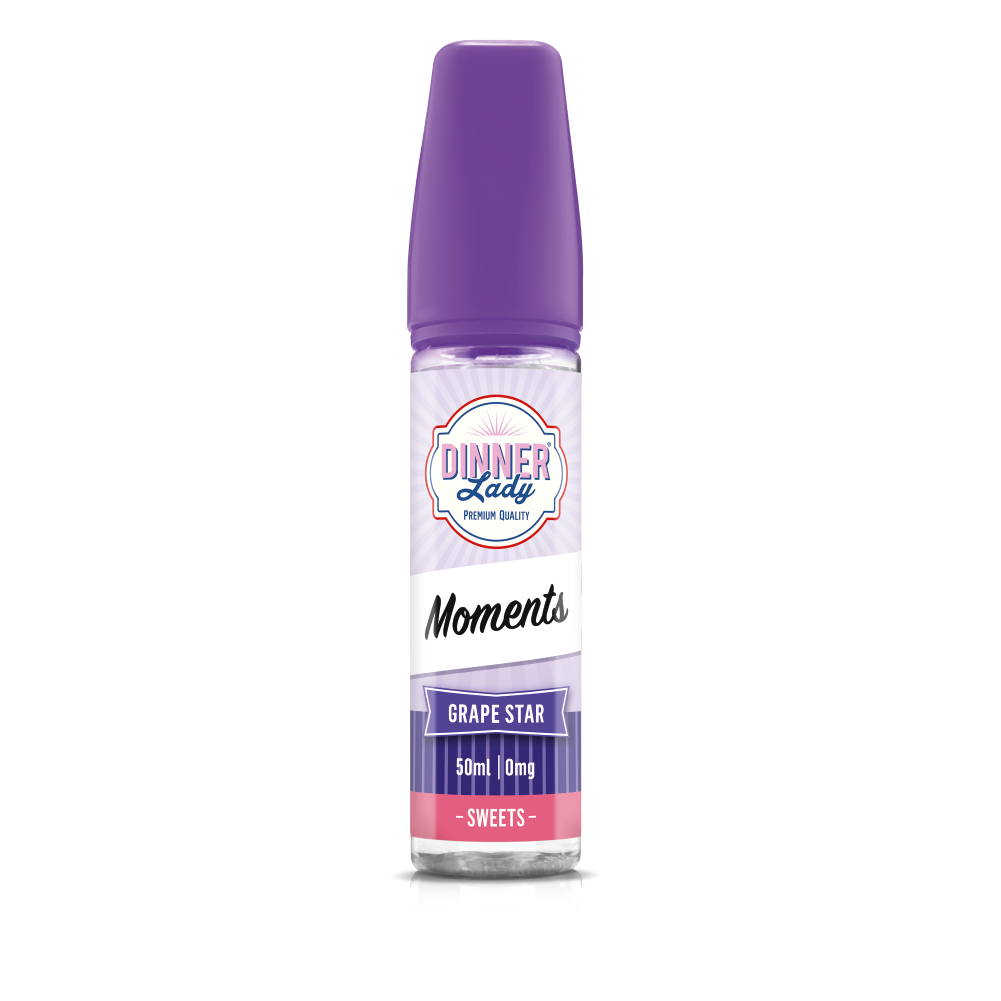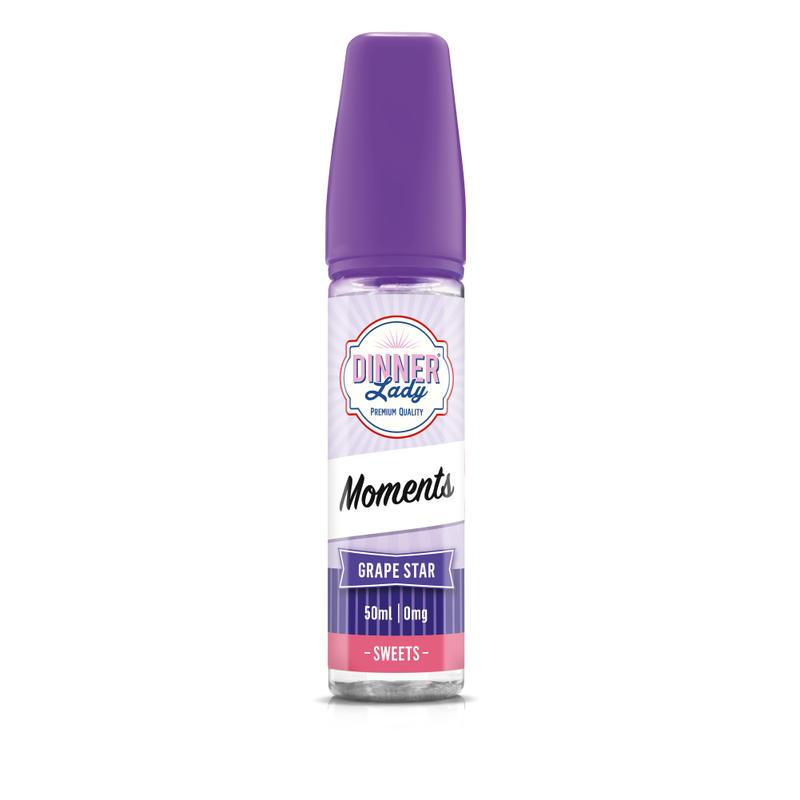 Grape Star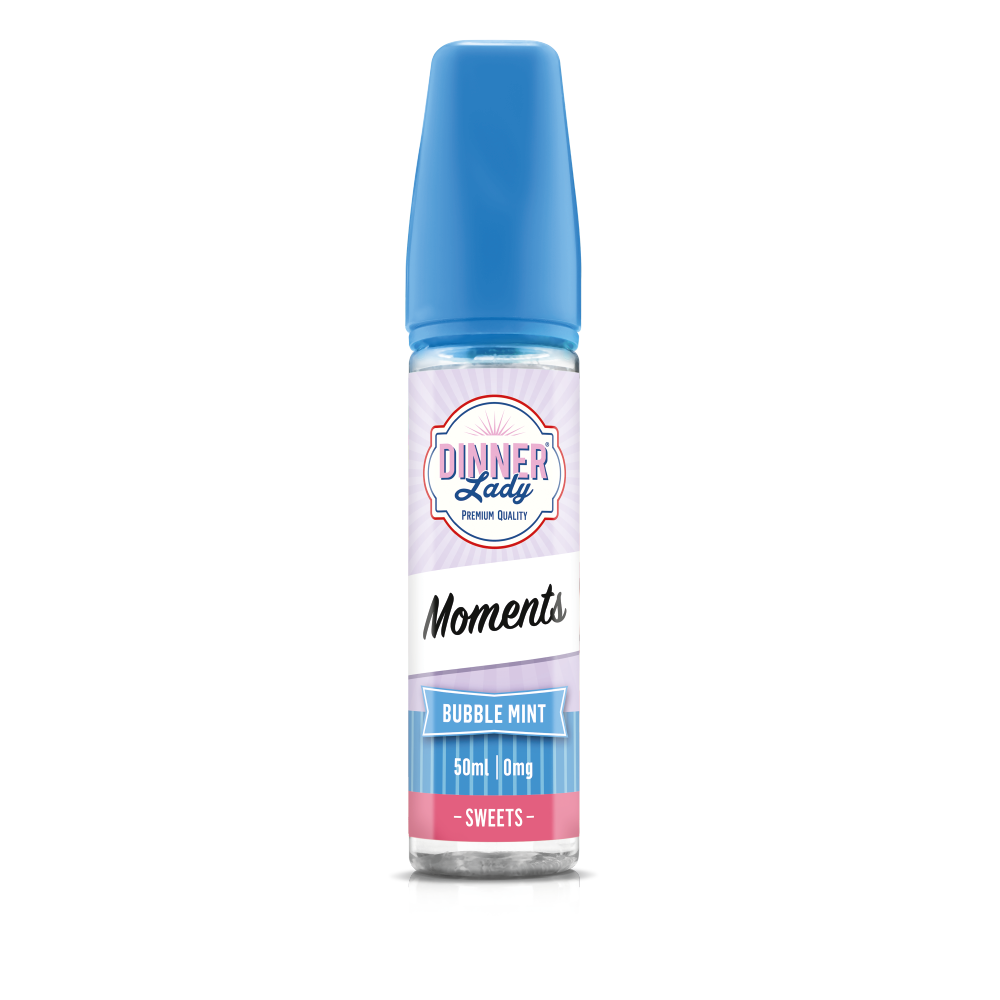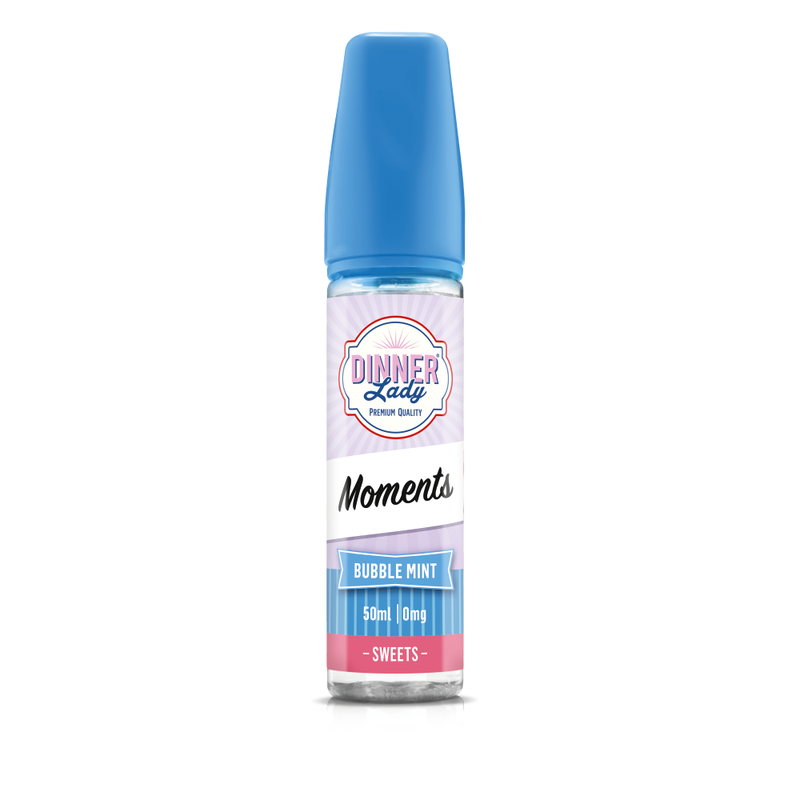 Bubble Mint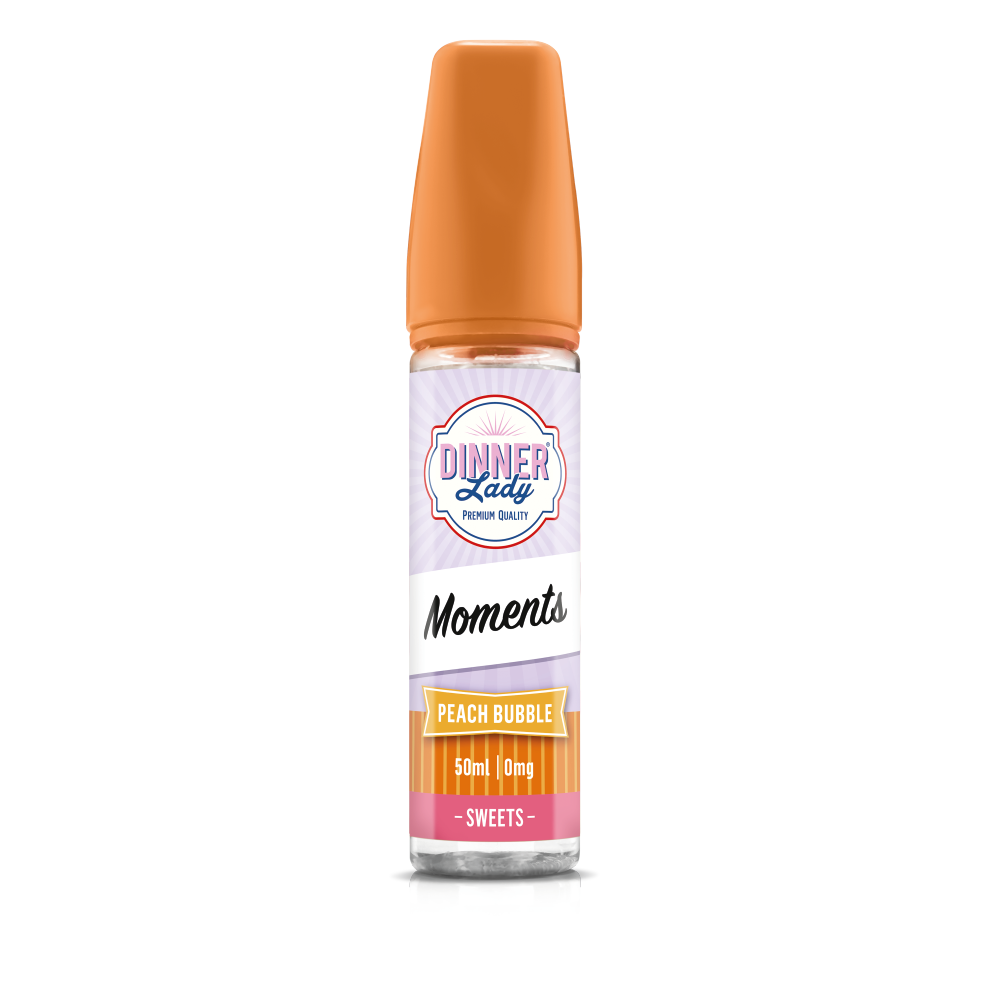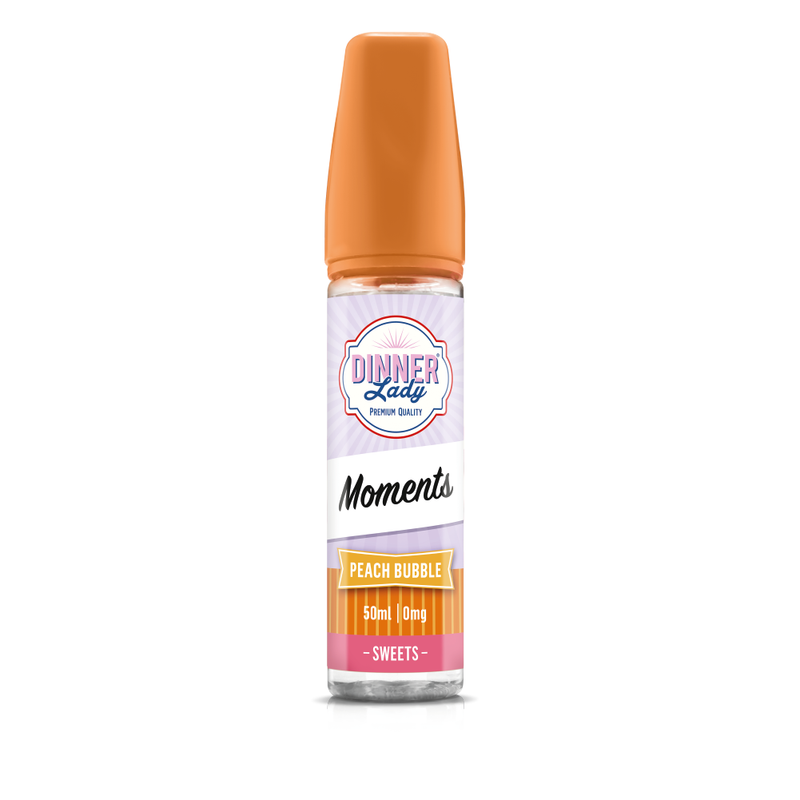 Peach Bubble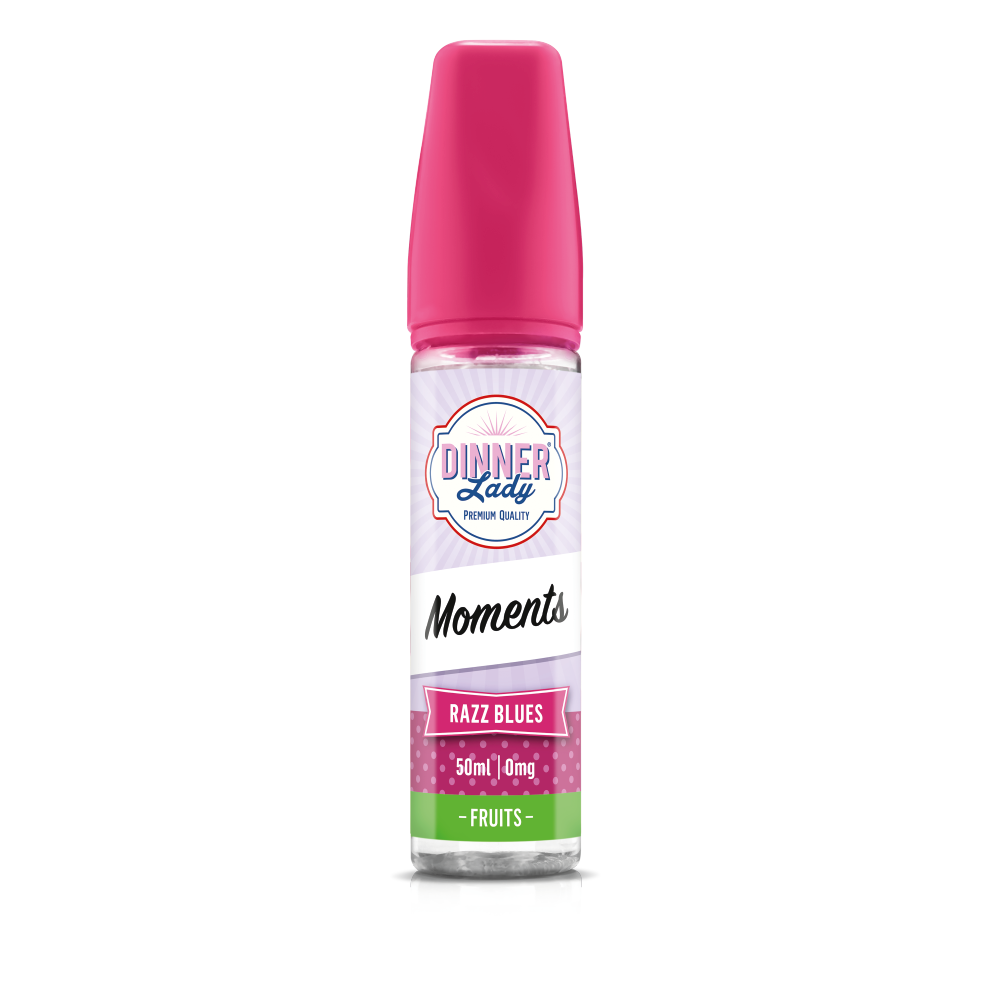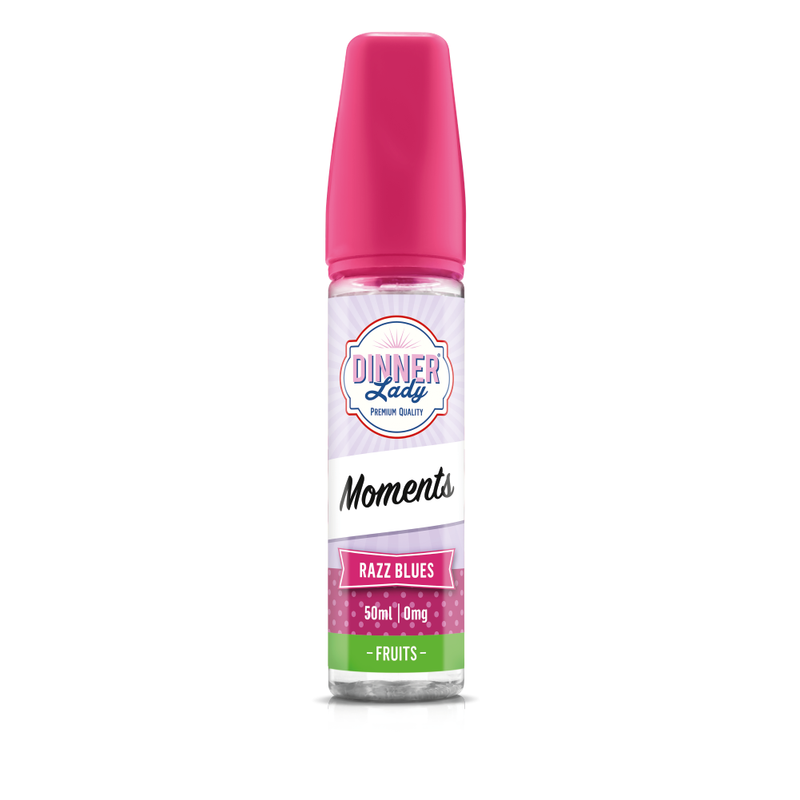 Razz Blues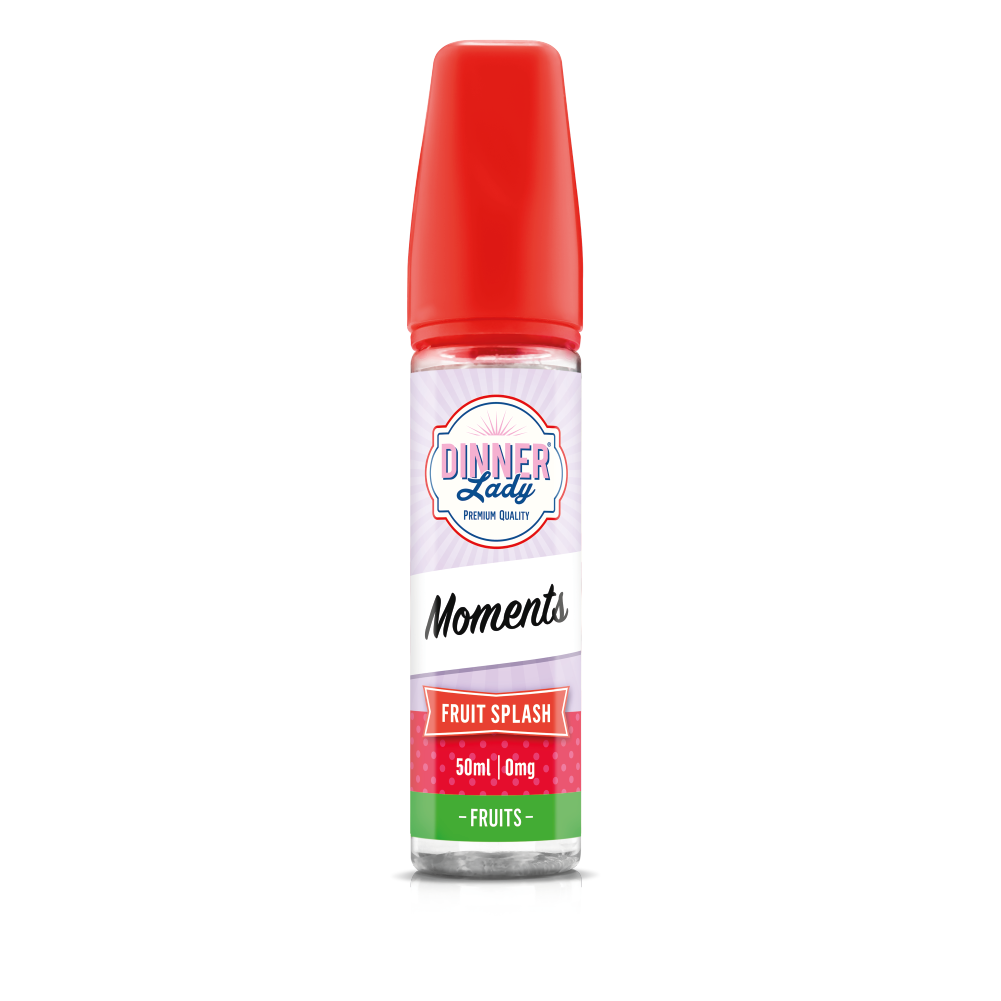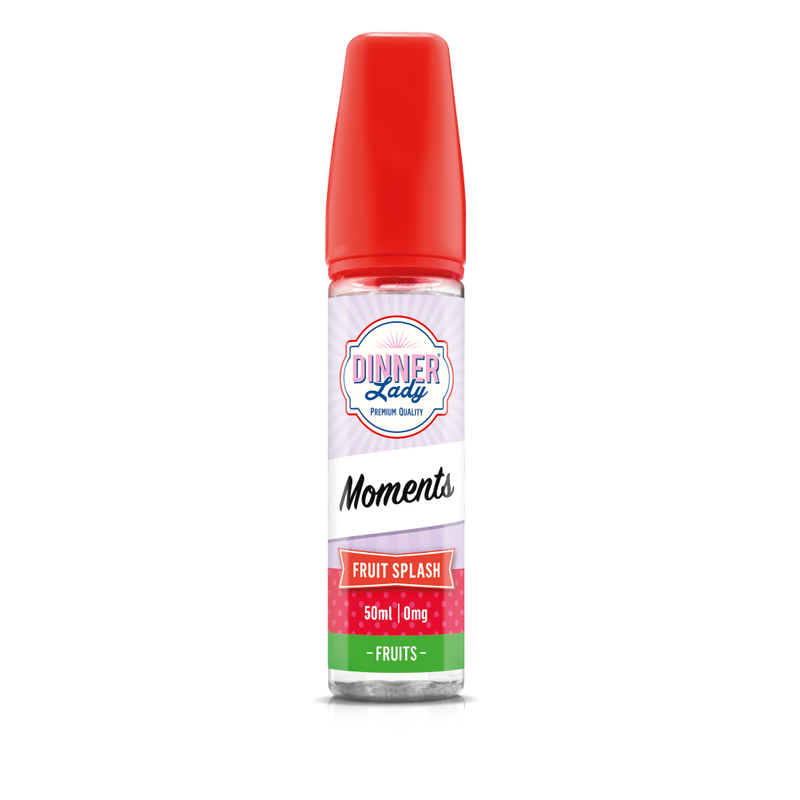 Fruit Splash
---
30ML CONCENTRATES
Availability: UK, EU & selected international territories.

Made from 100% propylene glycol (PG), a thin and odourless liquid packed full of Dinner Lady's most popular flavours. Providing a great base flavour, Concentrates are ideal for more experienced vapers who prefer to create their own DIY e-liquid combinations.

Nicotine strengths: 0mg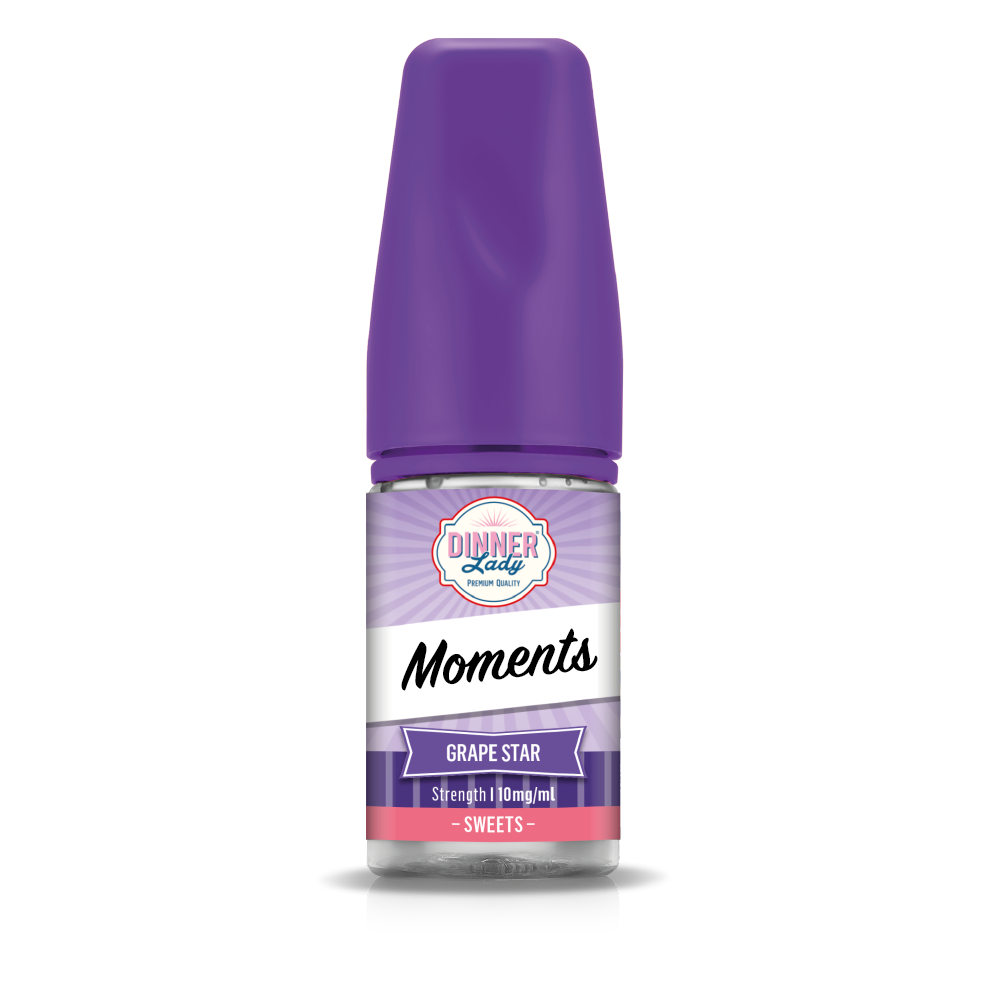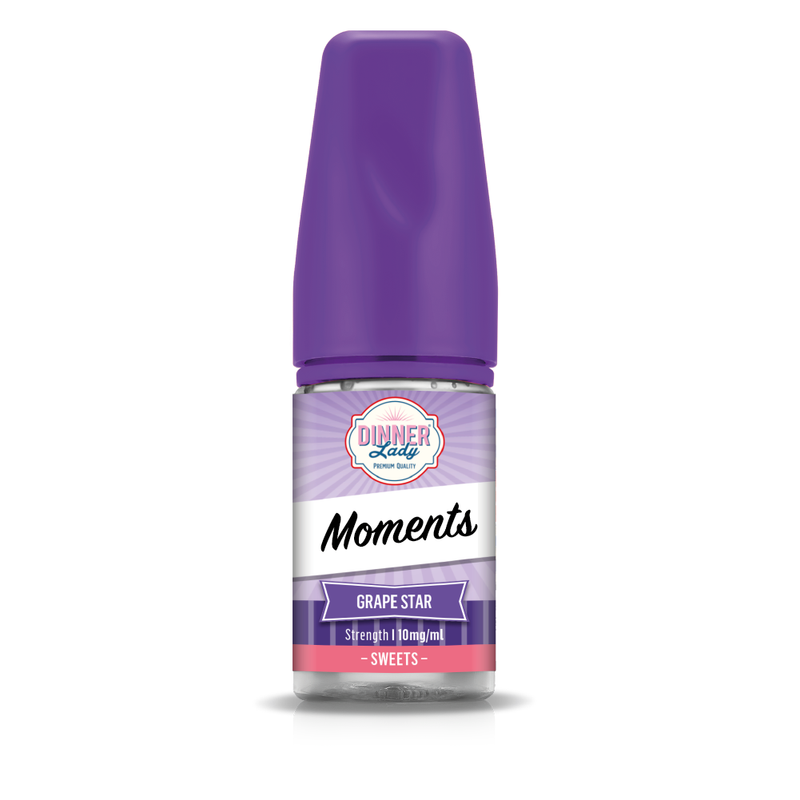 Grape Star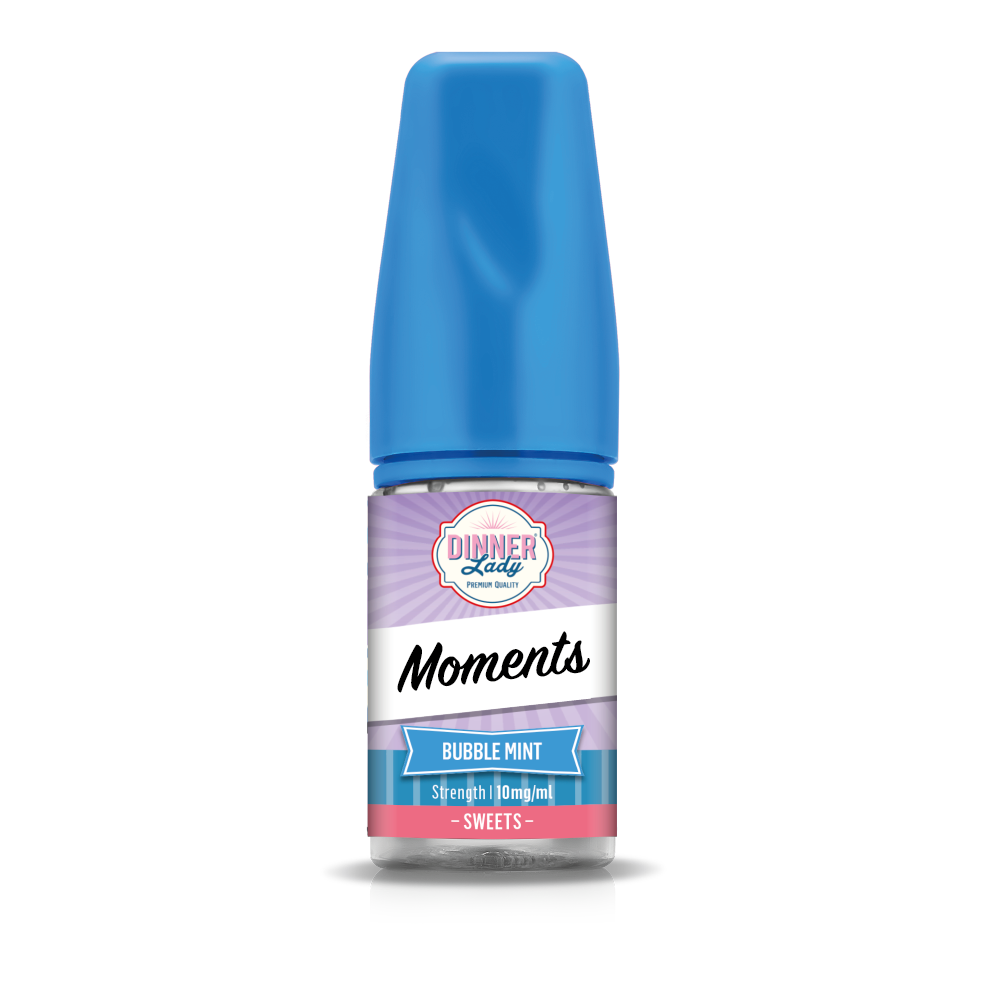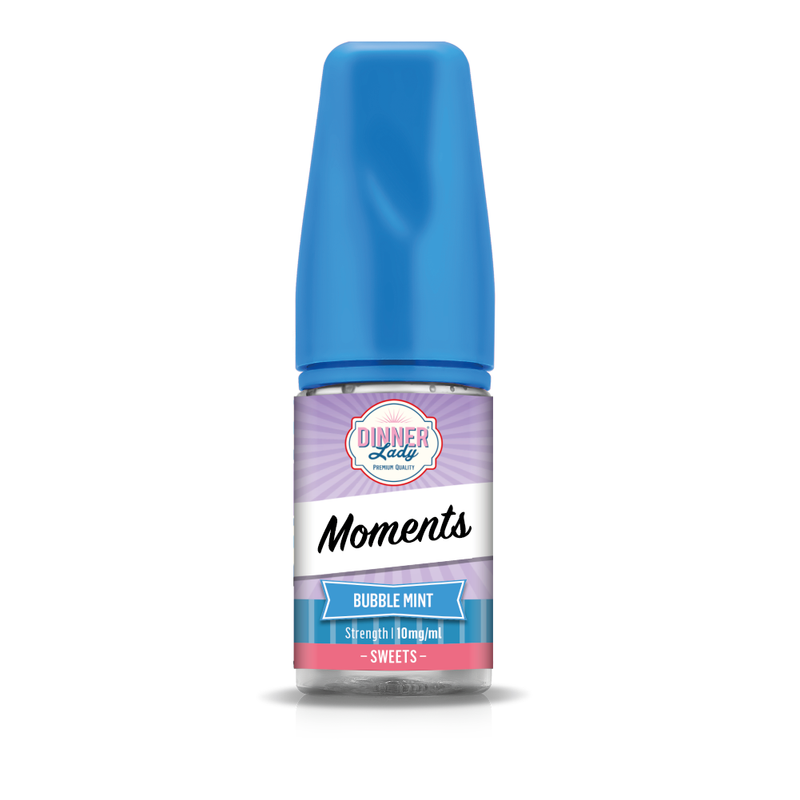 Bubble Mint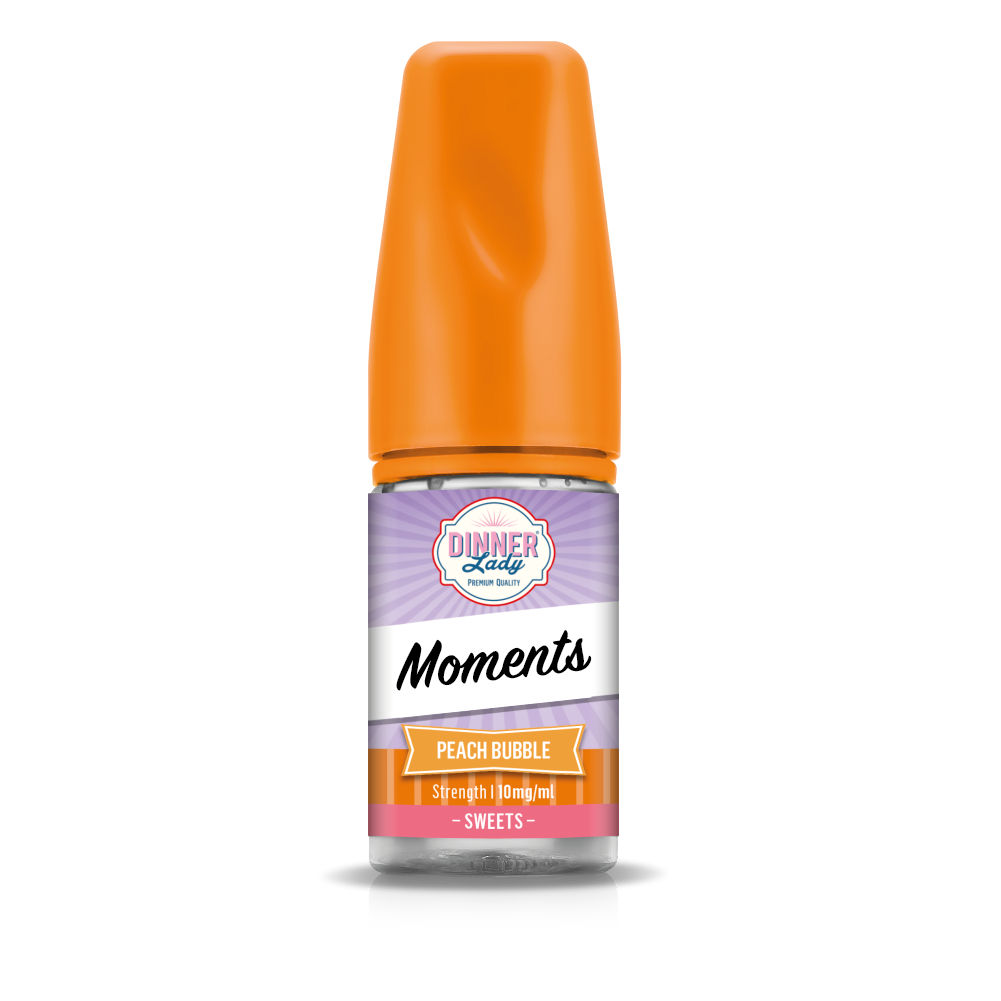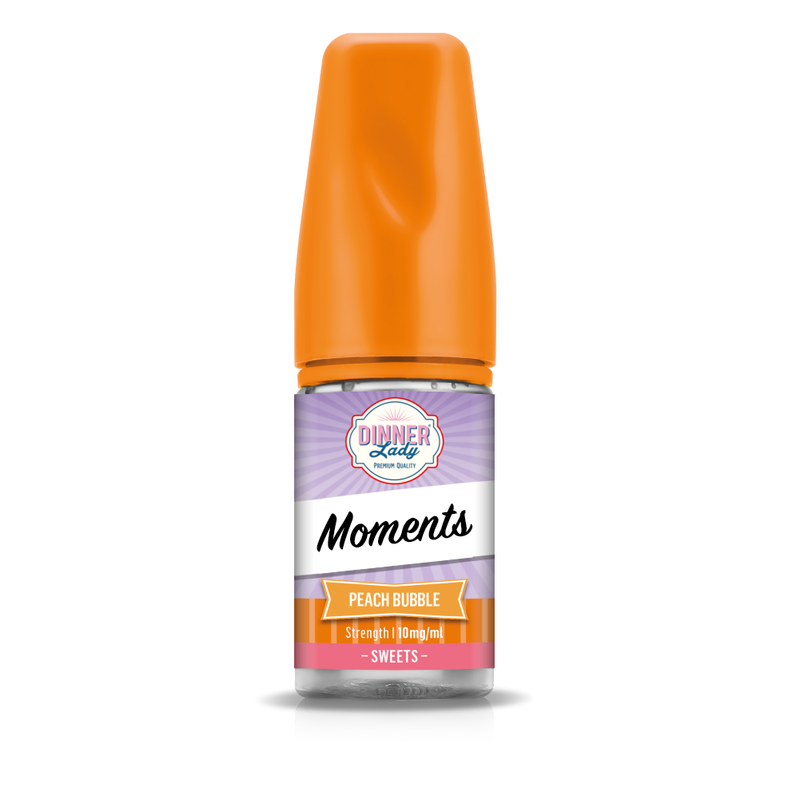 Peach Bubble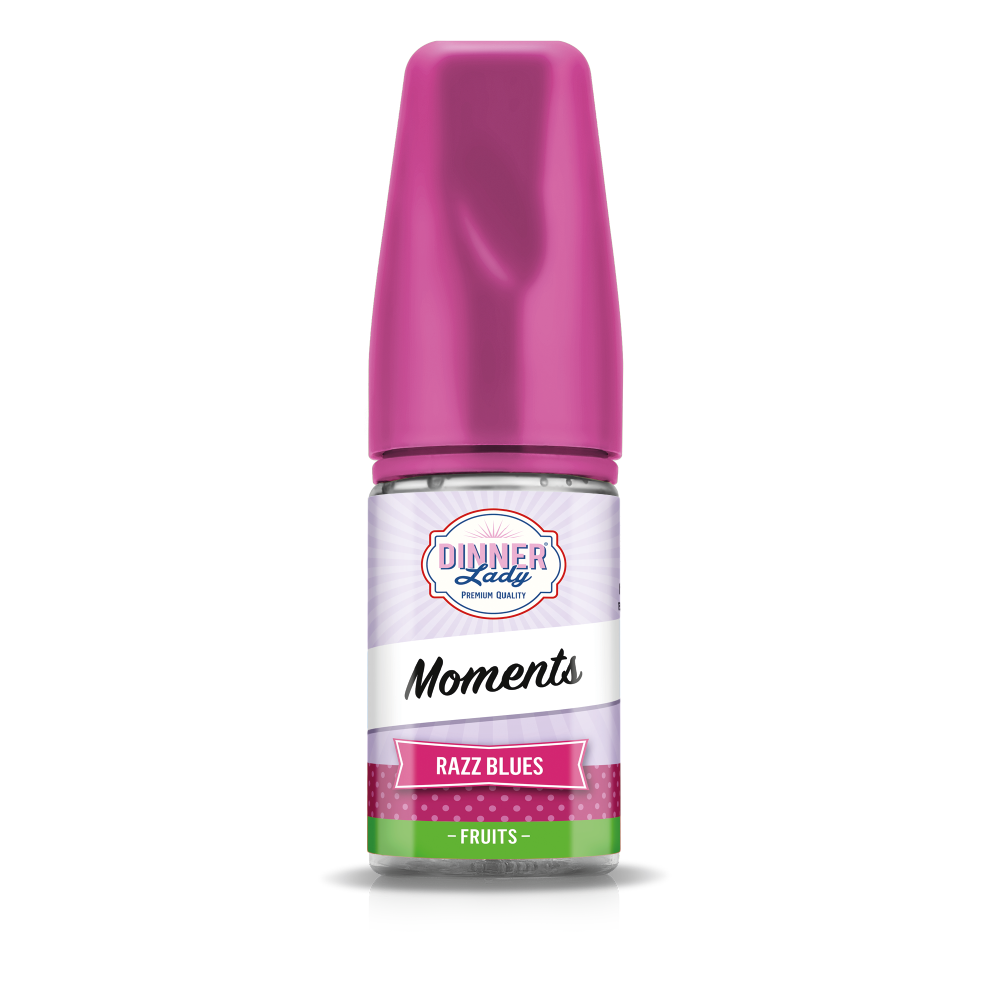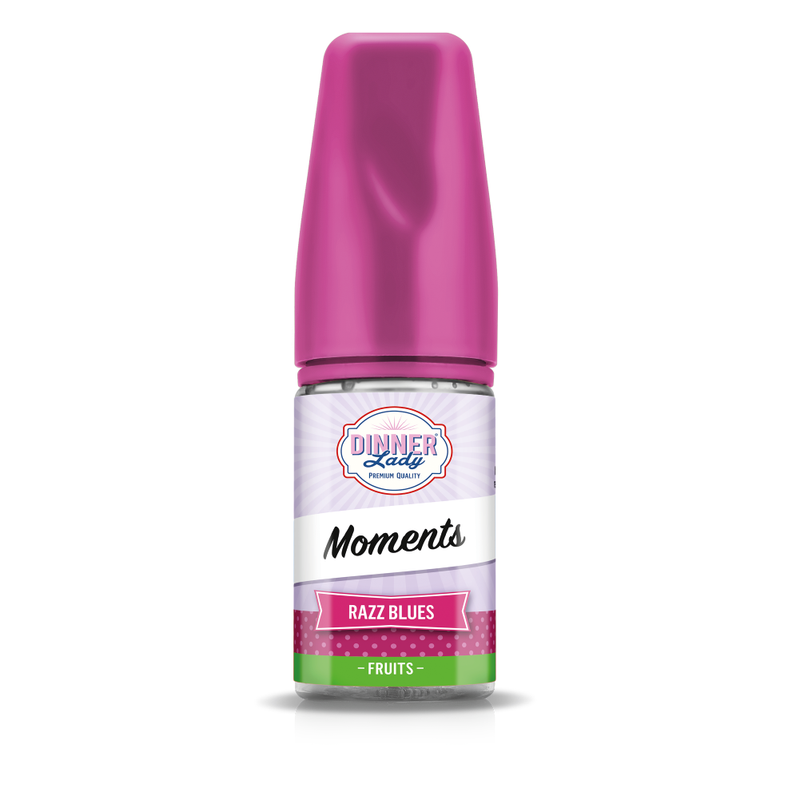 Razz Blues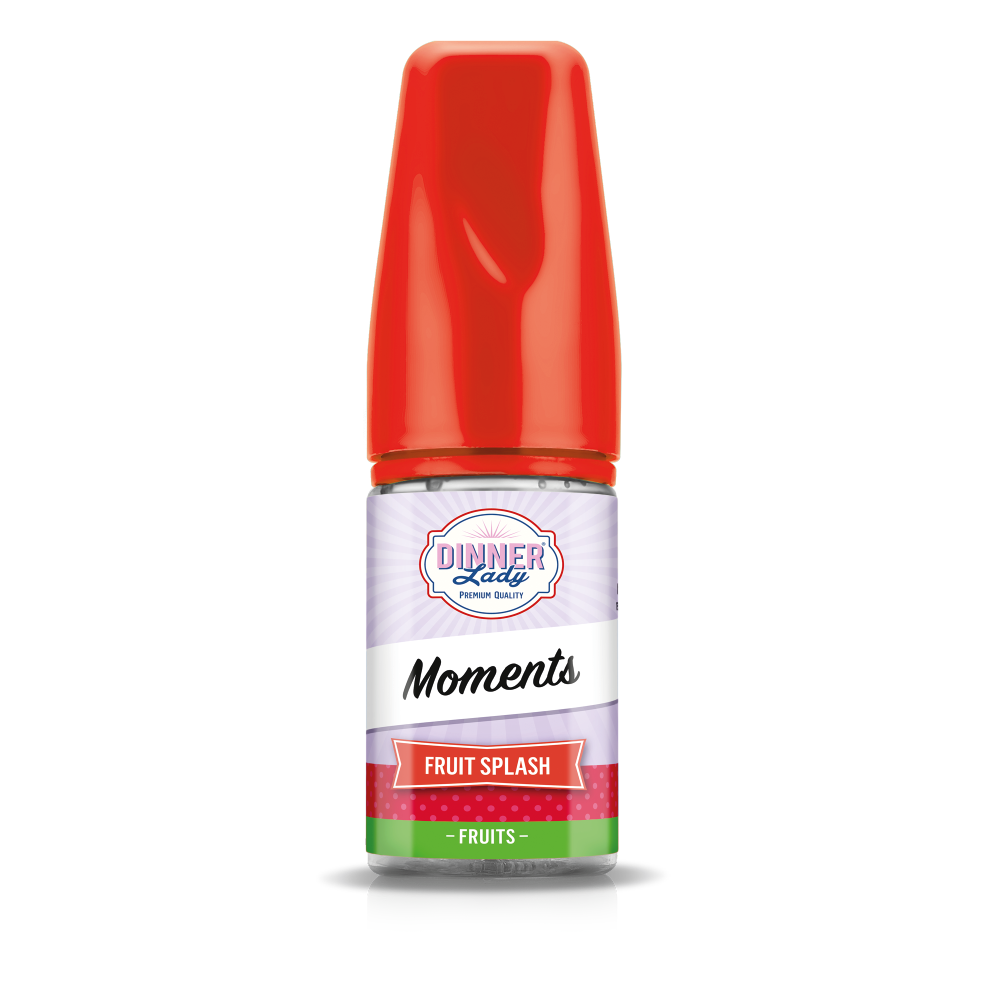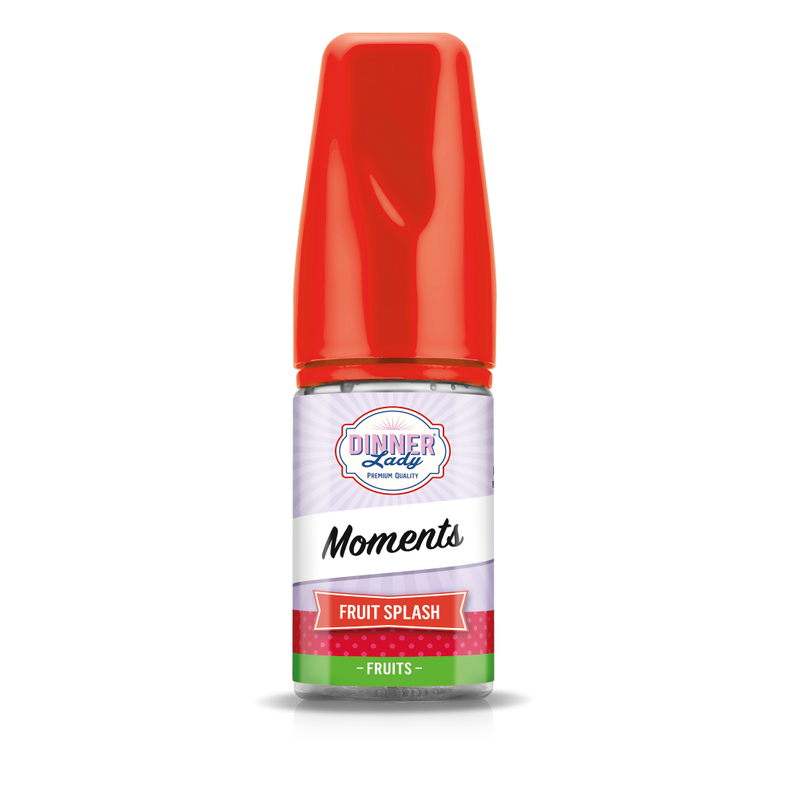 Fruit Splash
---
20ML LONGFILL
Availability: EU

A thin and odourless liquid packed full of Dinner Lady's most popular flavours. Providing a great base flavour, where you add your own PG, VG and nicotine Designed for experienced vapers who prefer to create their own DIY e-liquid combinations.

Nicotine strengths: 0mg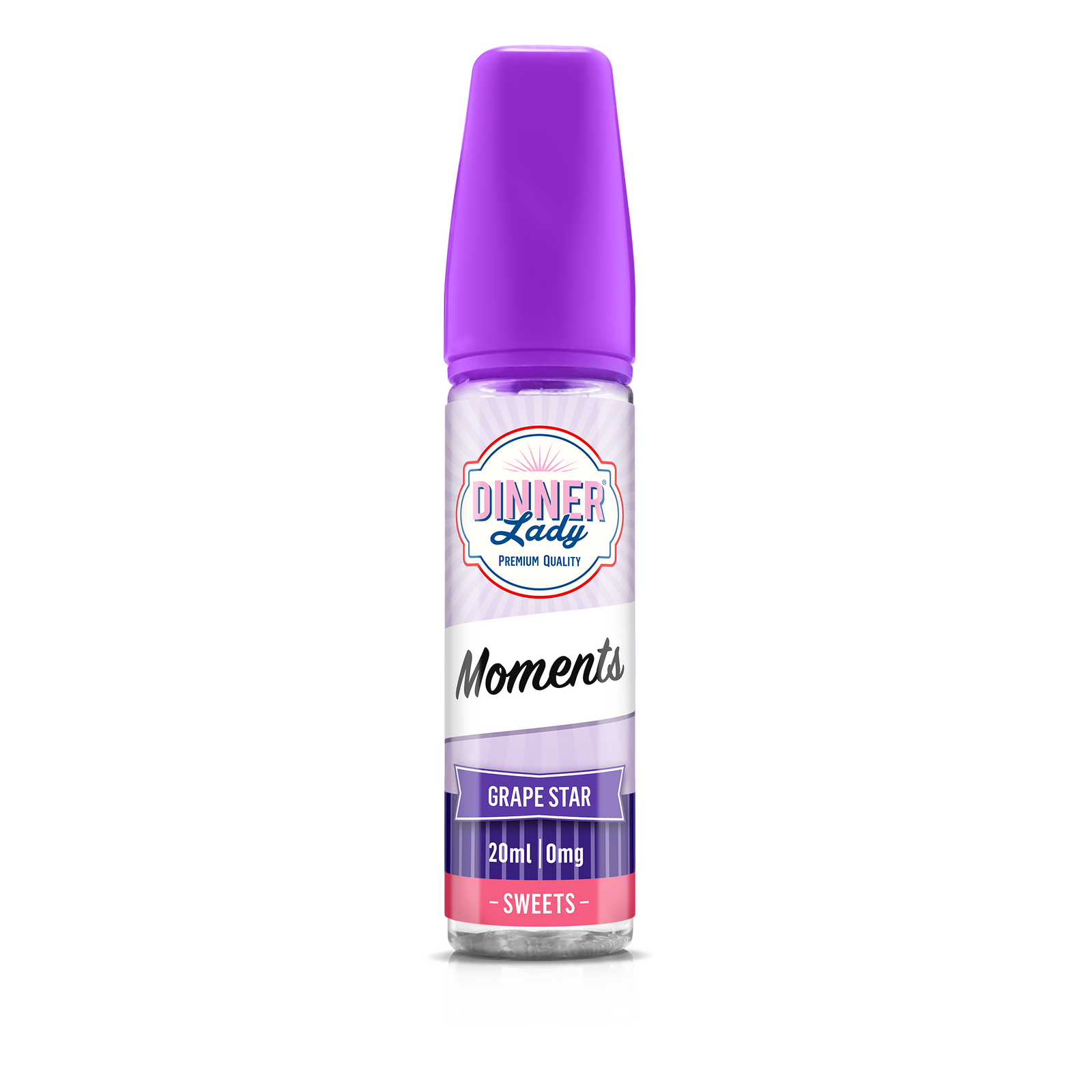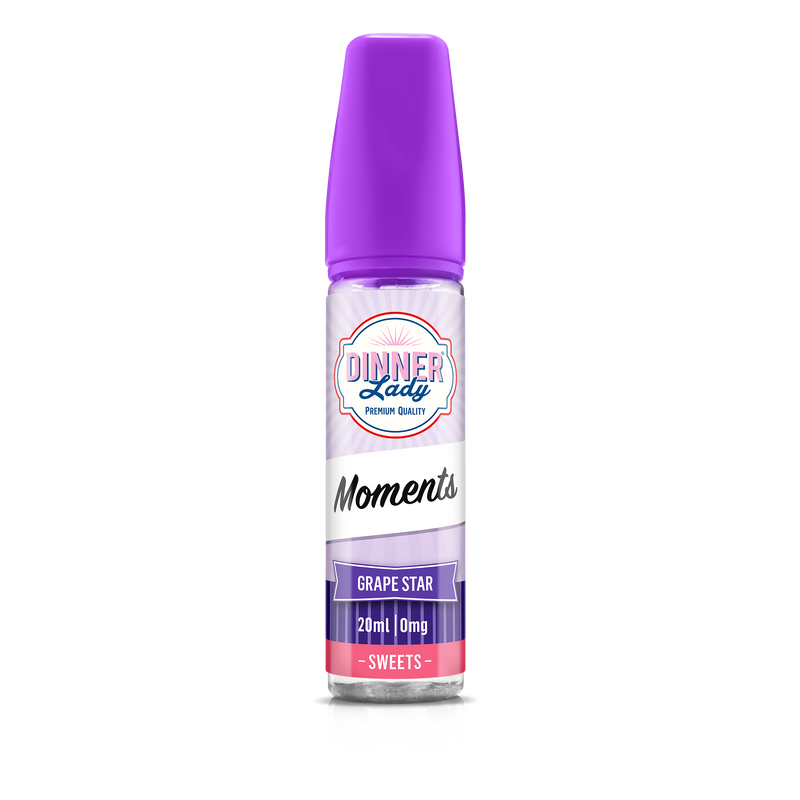 Grape Star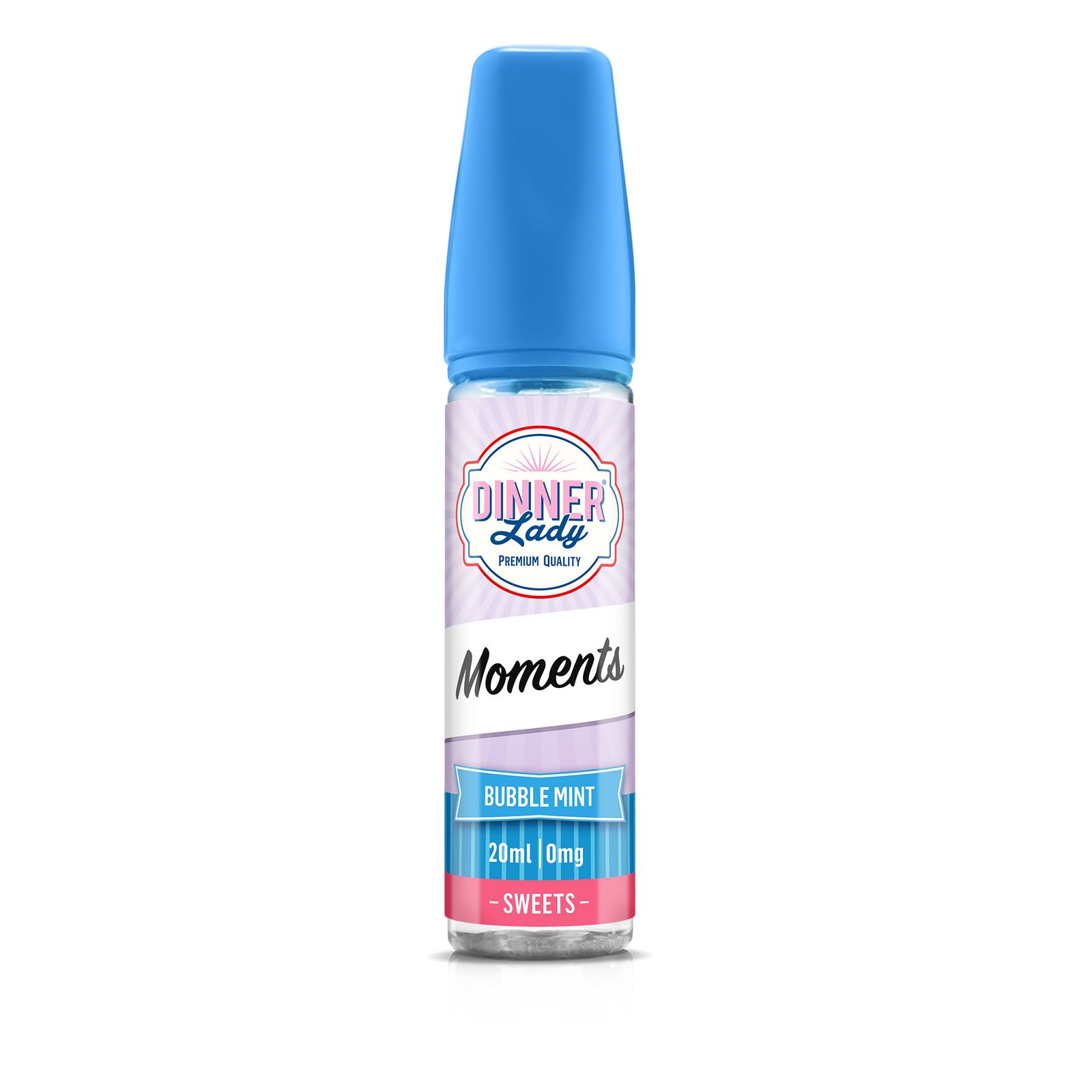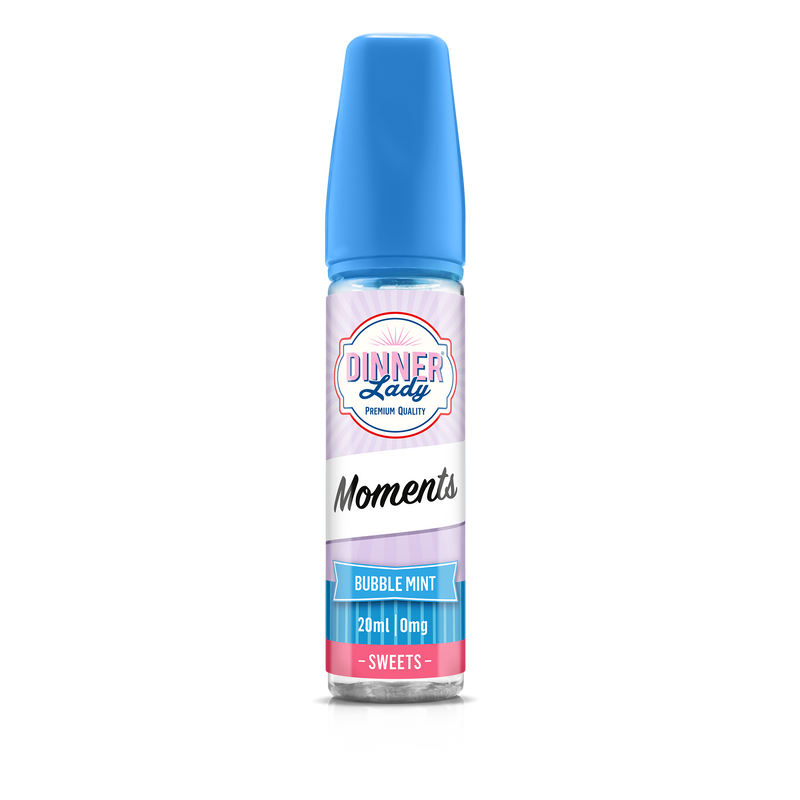 Bubble Mint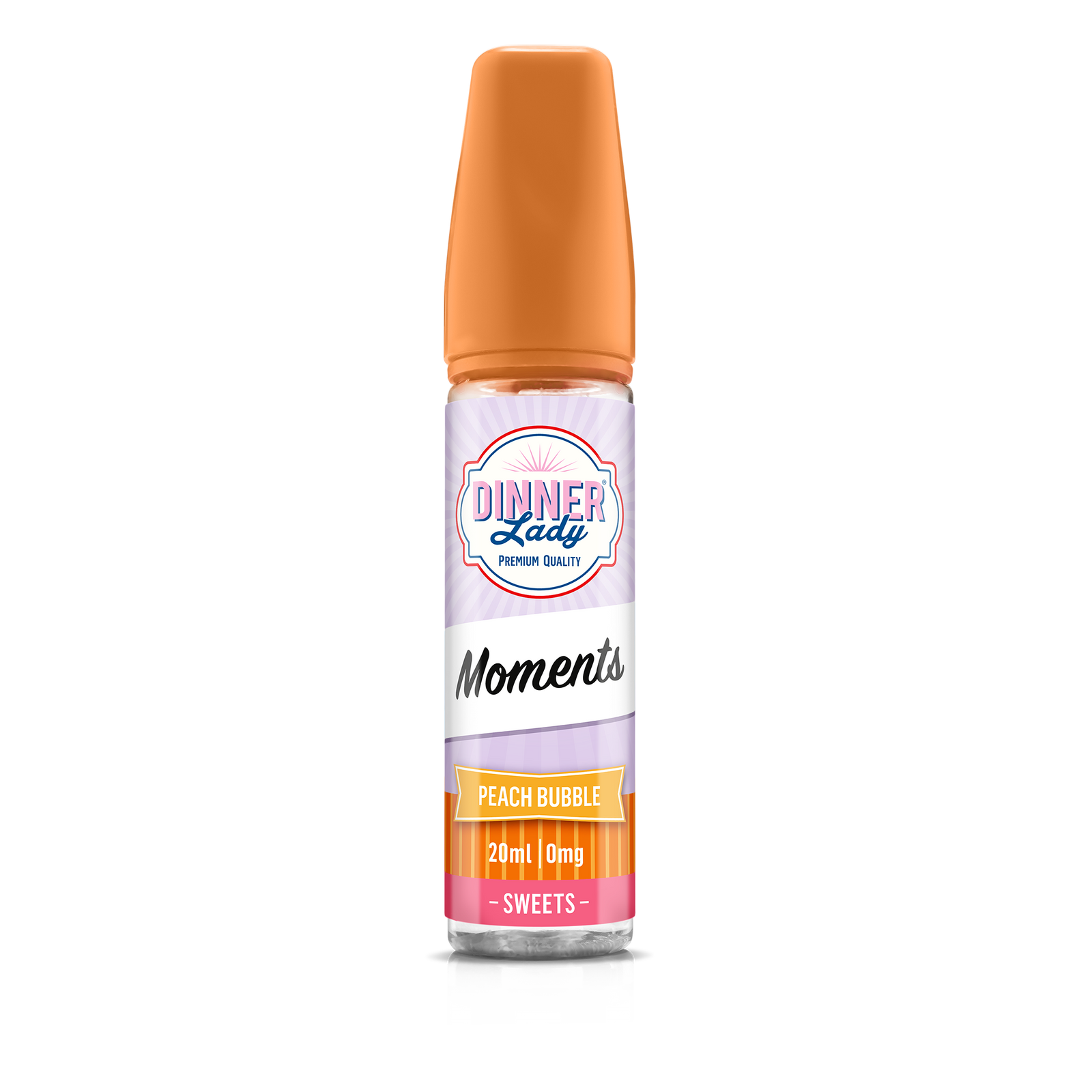 Peach Bubble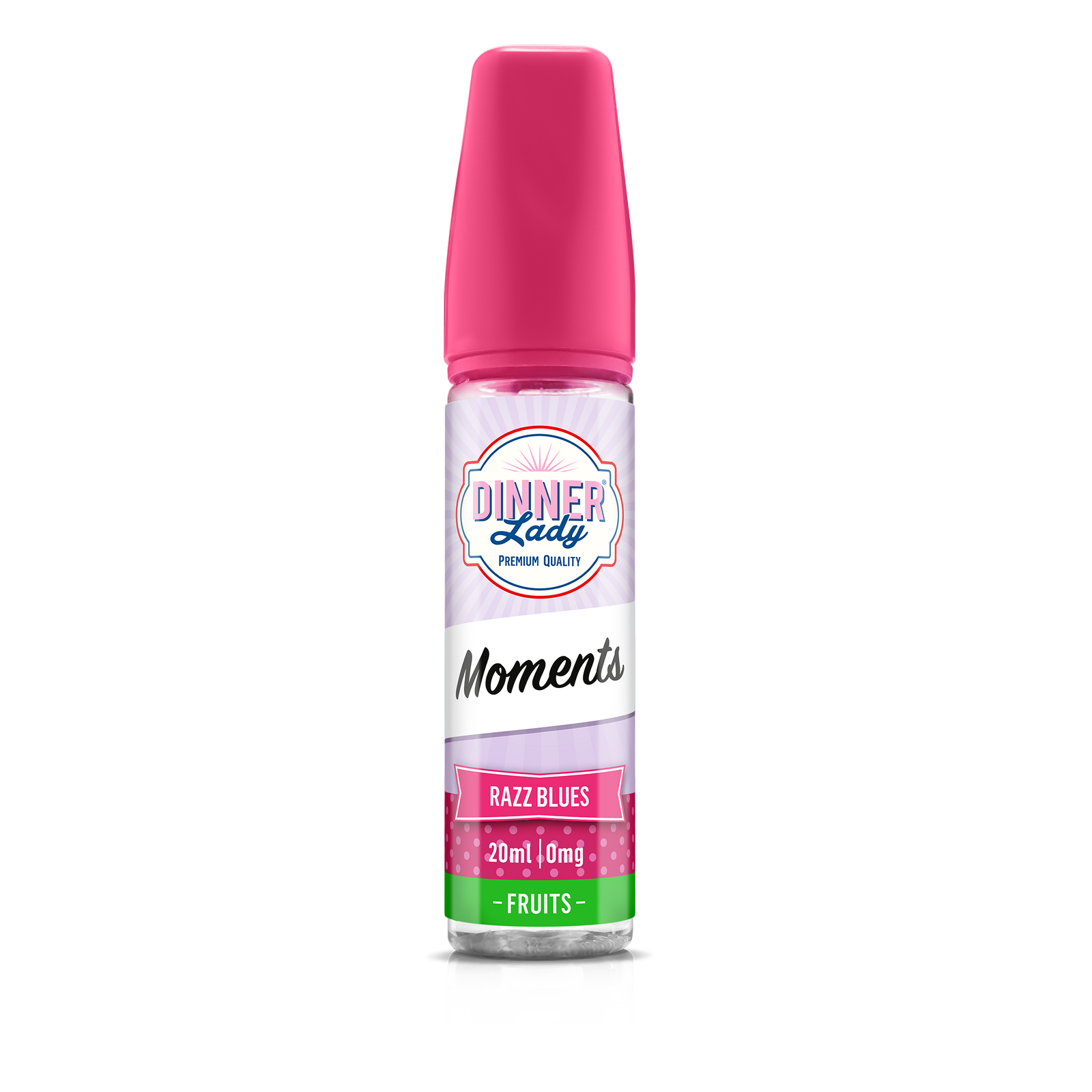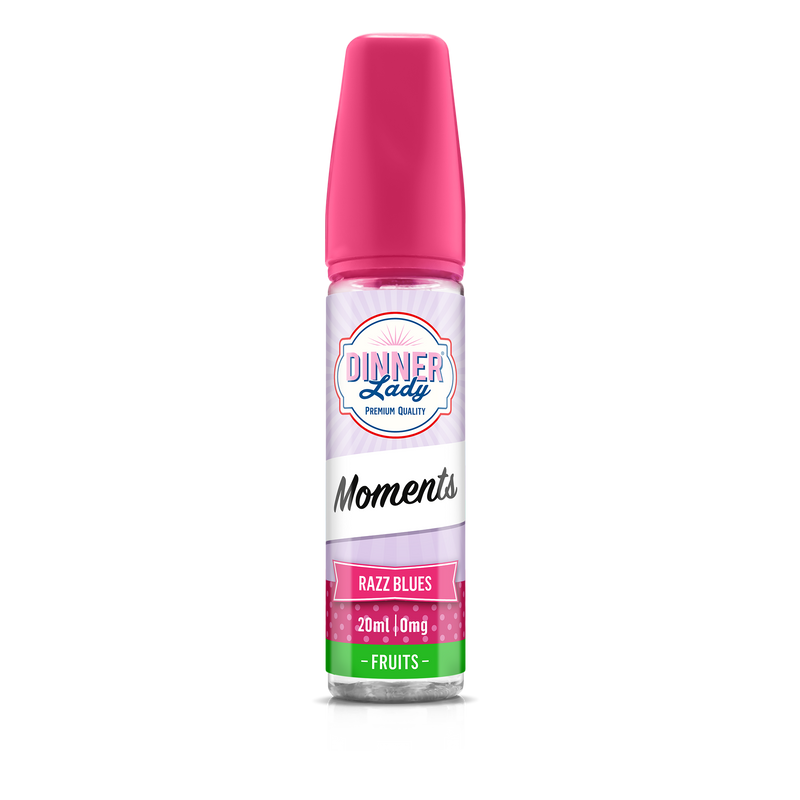 Razz Blues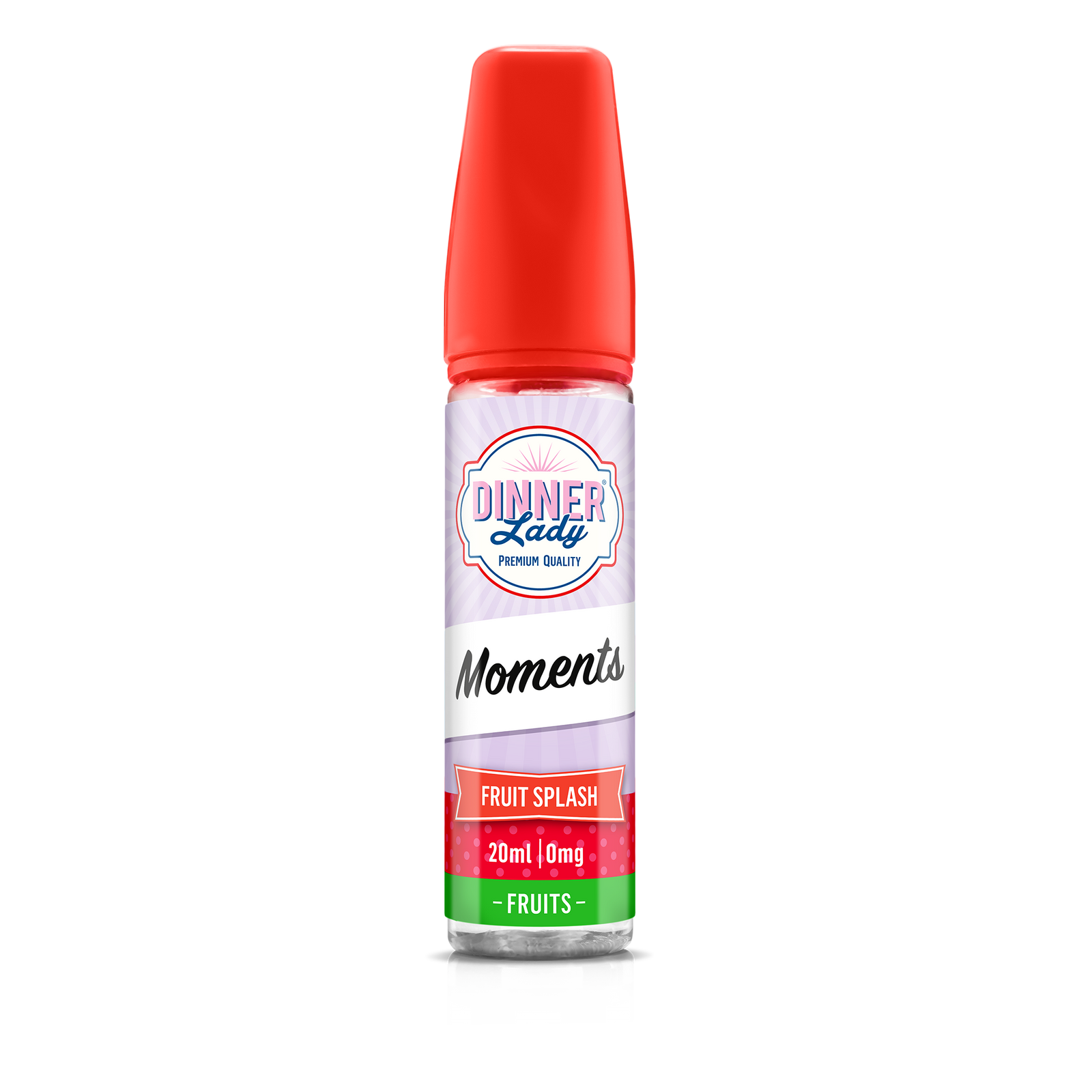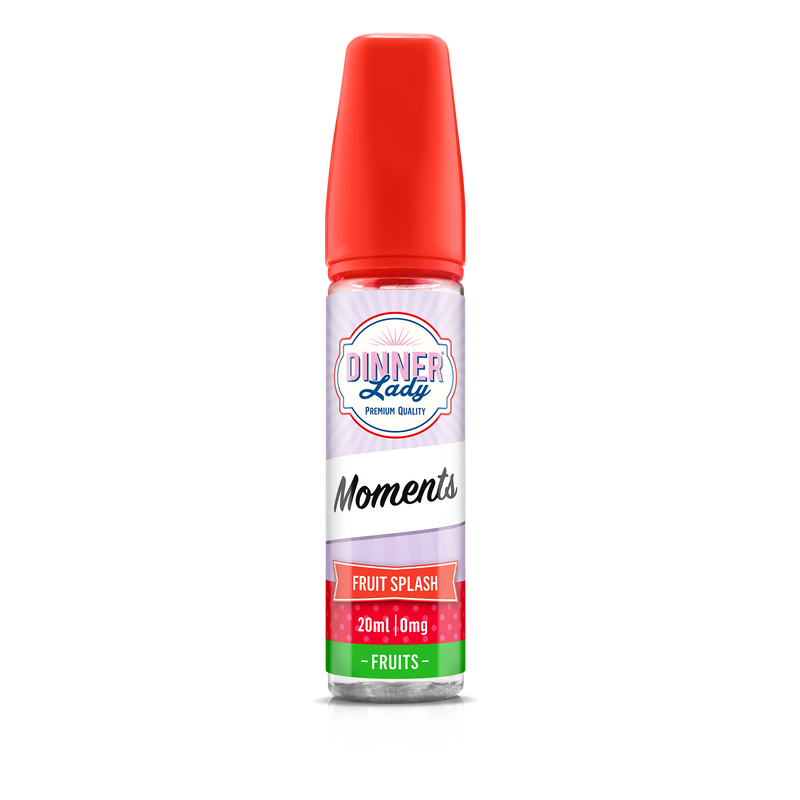 Fruit Splash
---
60ML 30:70 - Original & Ice
Availability: Selected international territories.

Containing 60ml of Dinner Lady's take on the world's most popular Fruits and Sweets flavours. In a high VG formulation, 30:70 e-liquids produce a true cloud chasing vaping experience with great flavour.

Nicotine strengths: 0mg / 3mg / 6mg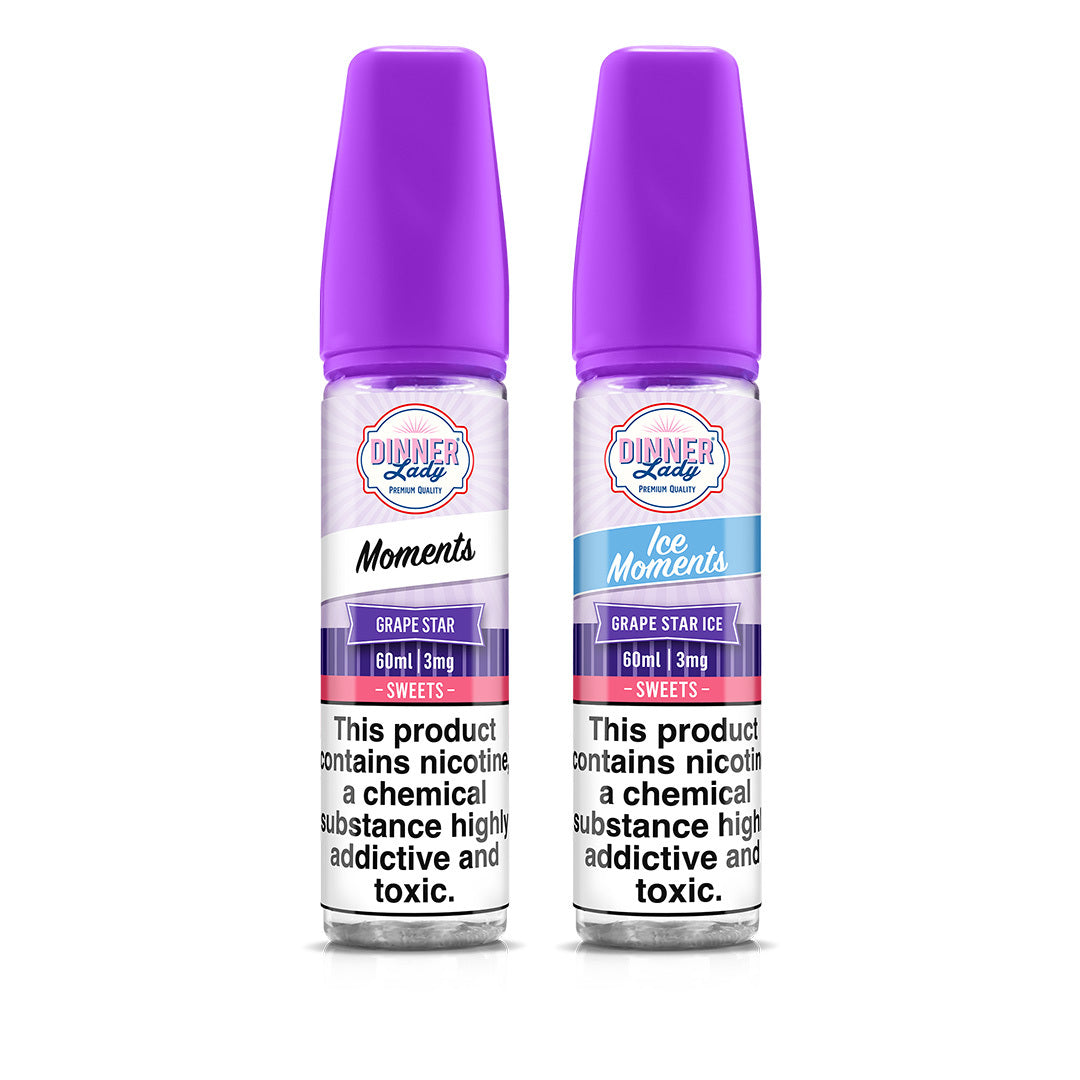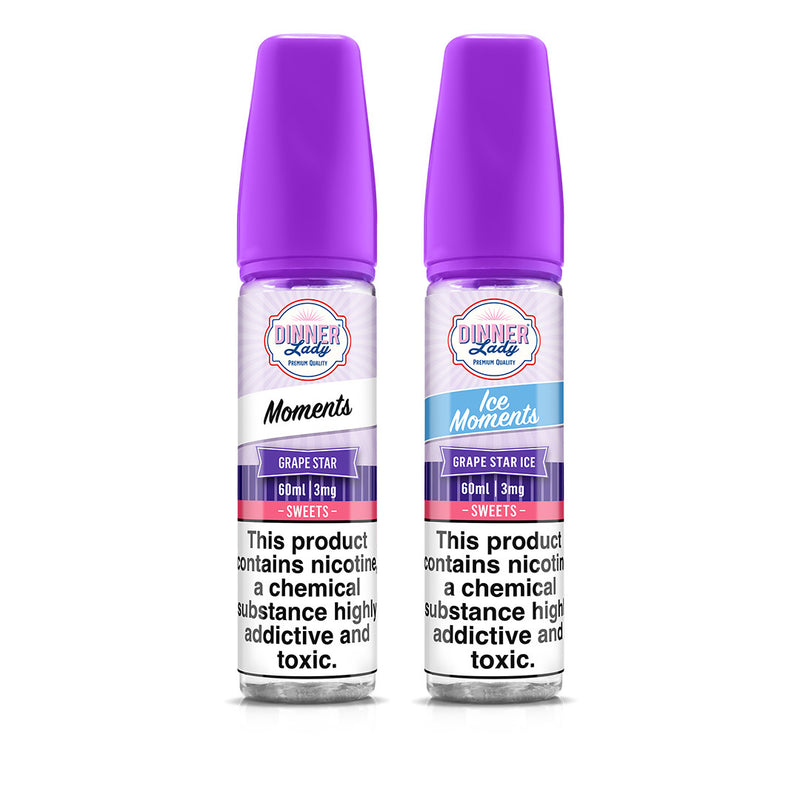 Grape Star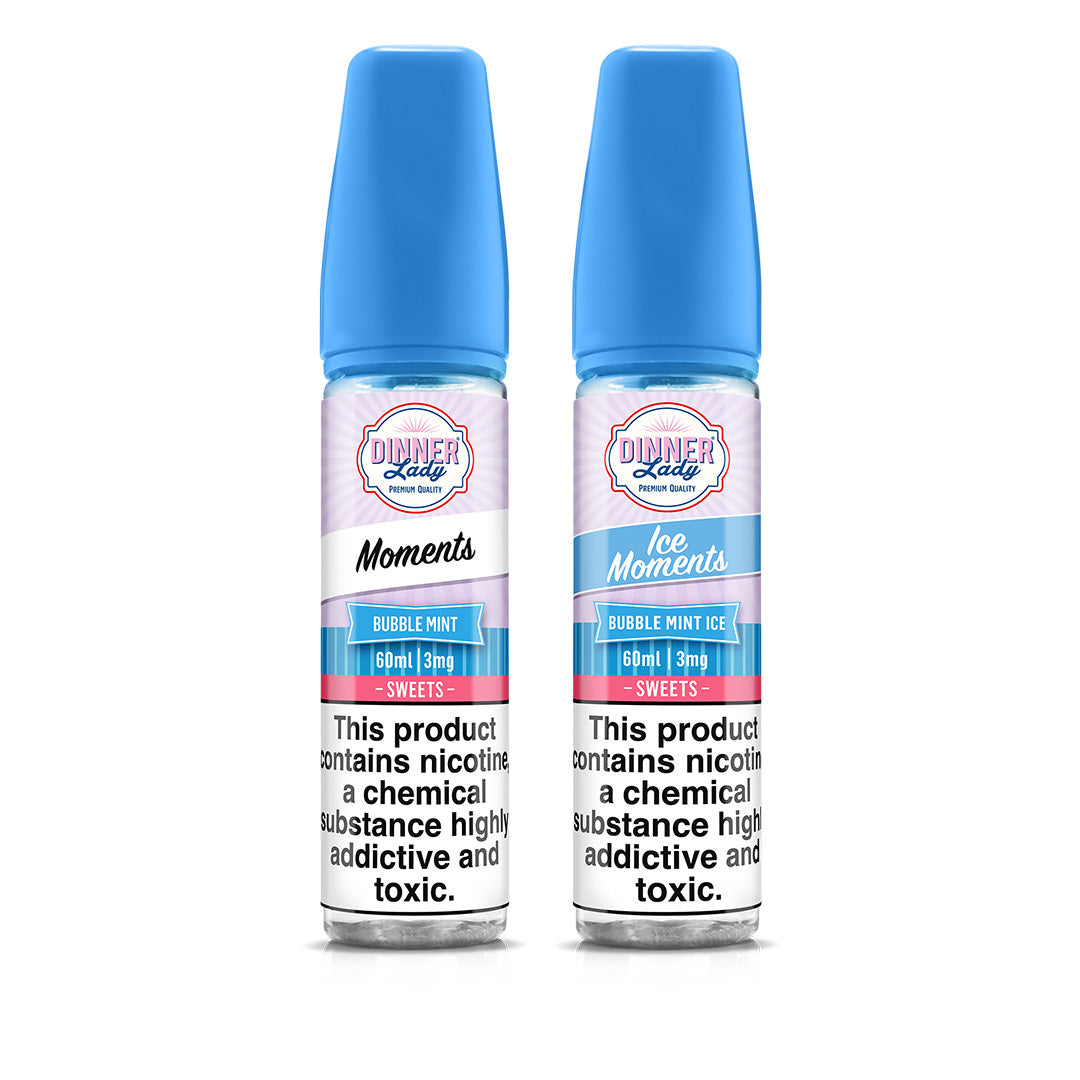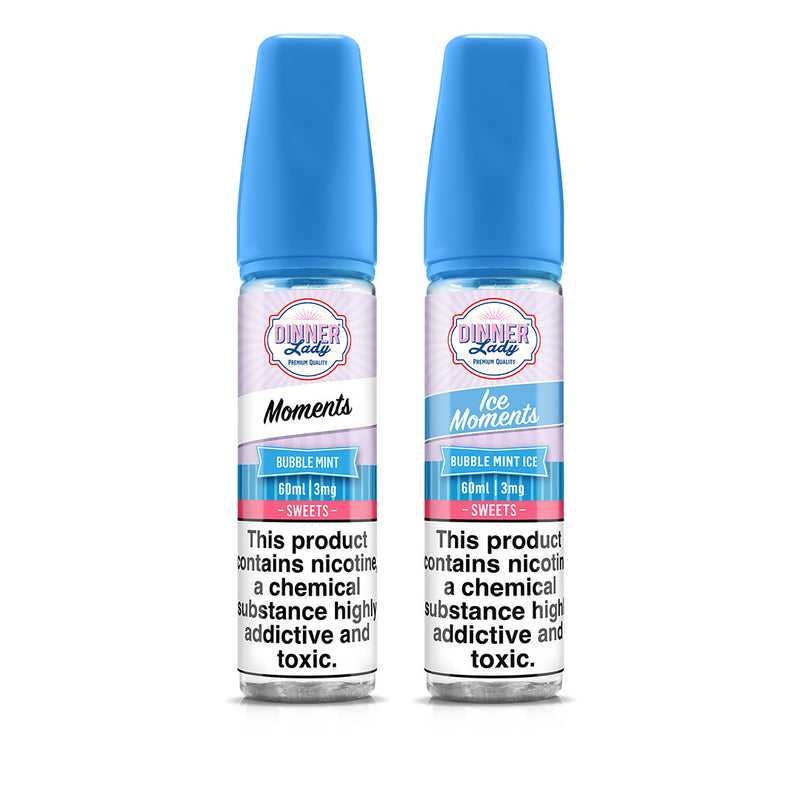 Bubble Mint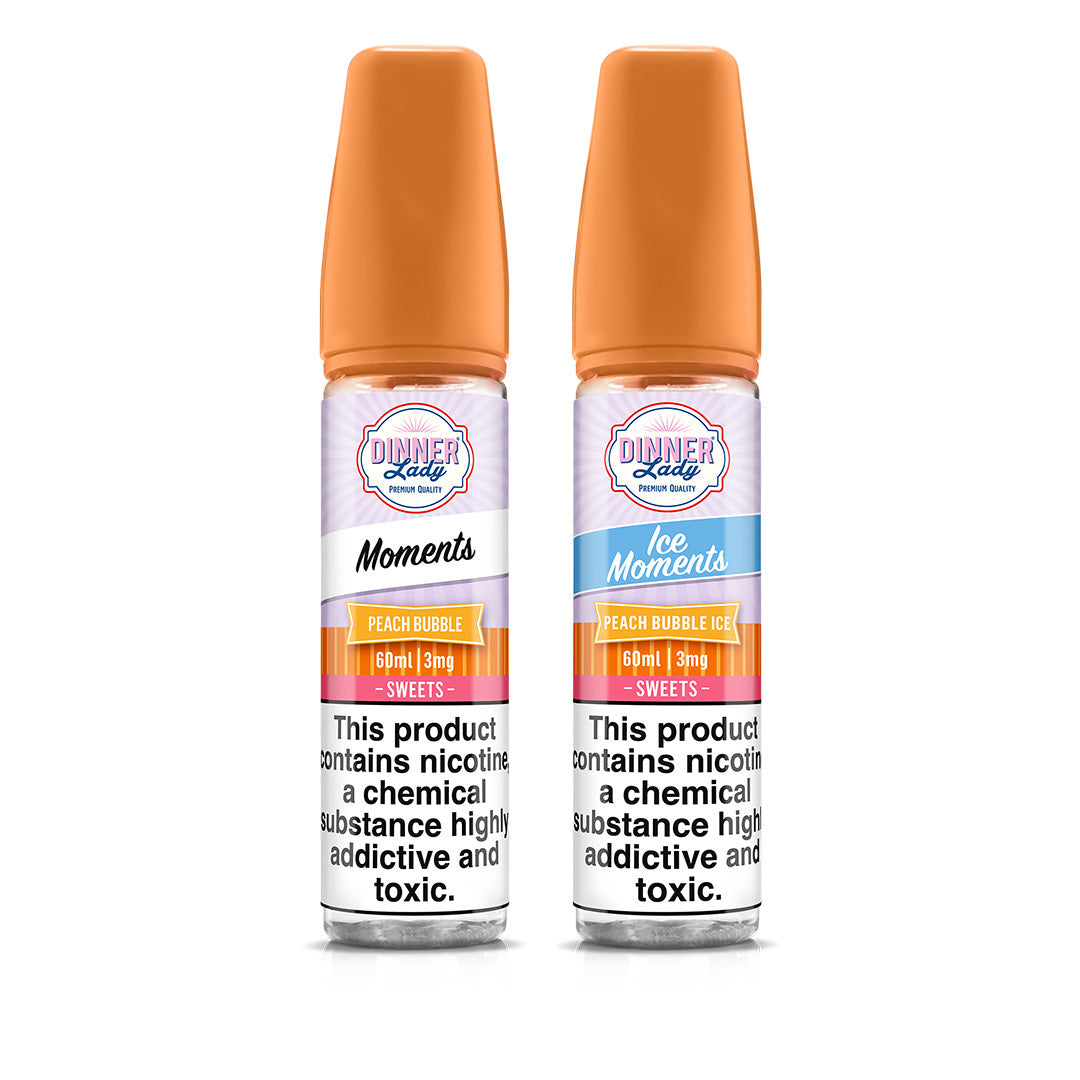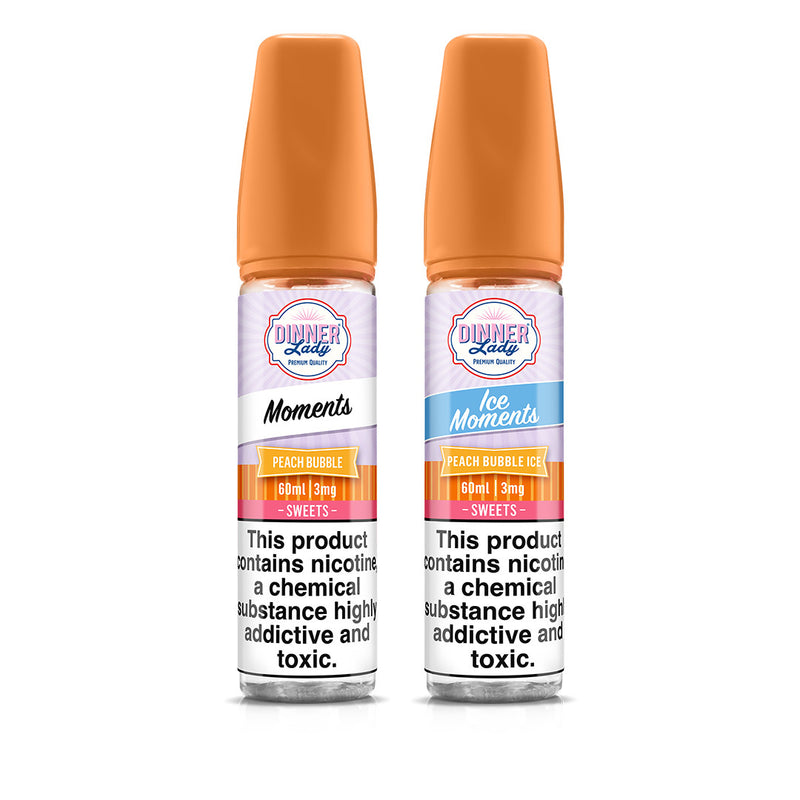 Peach Bubble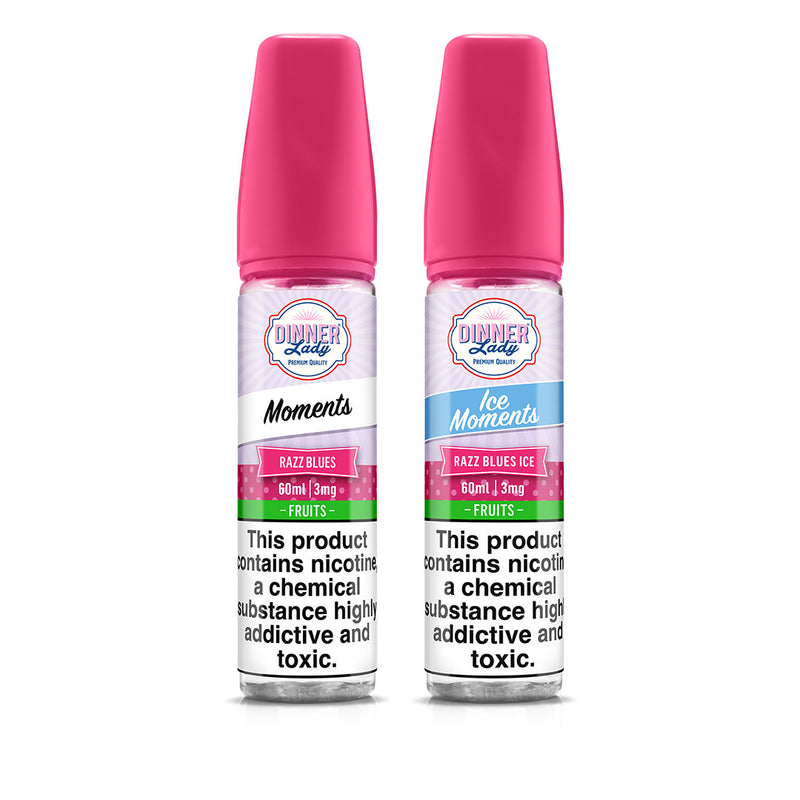 Razz Blues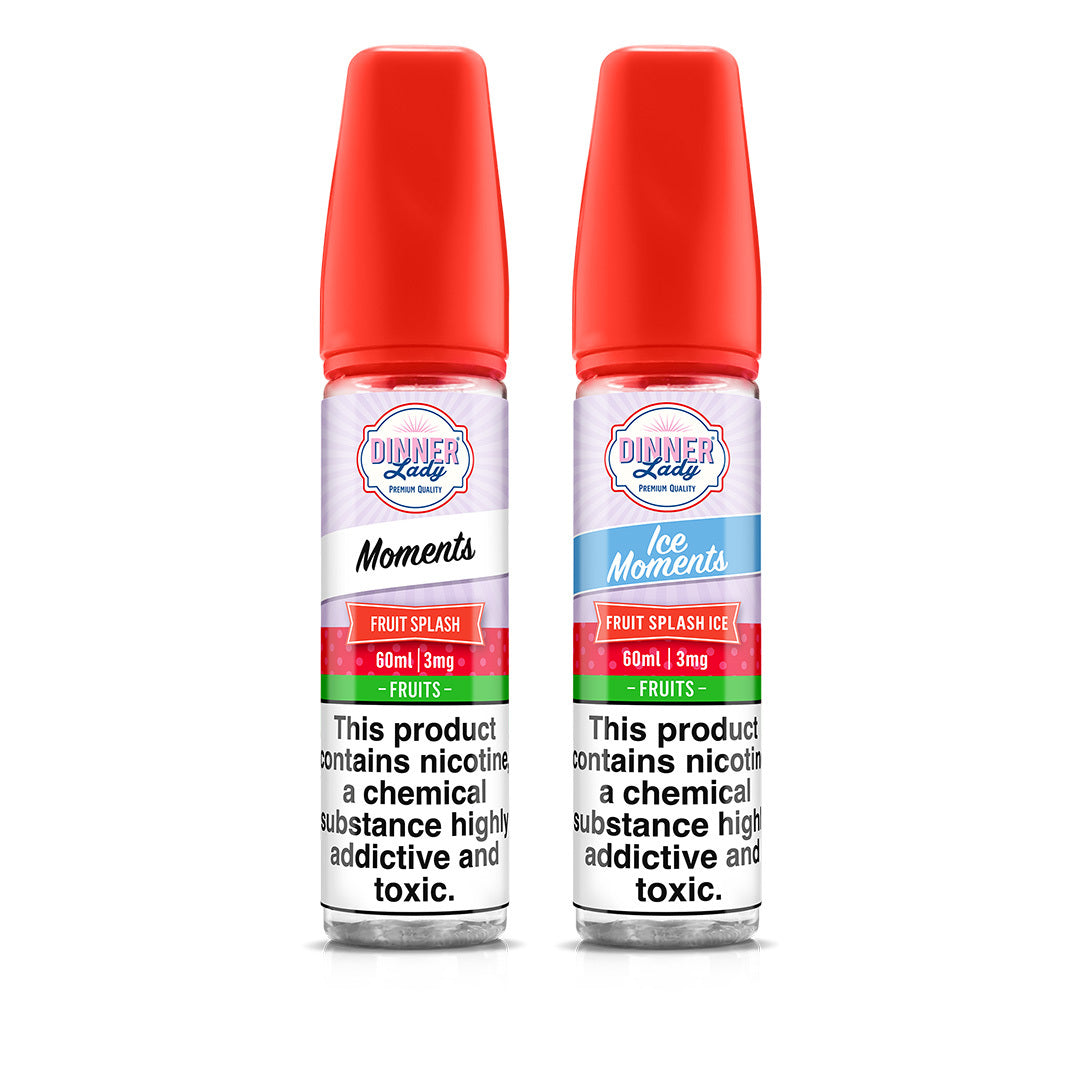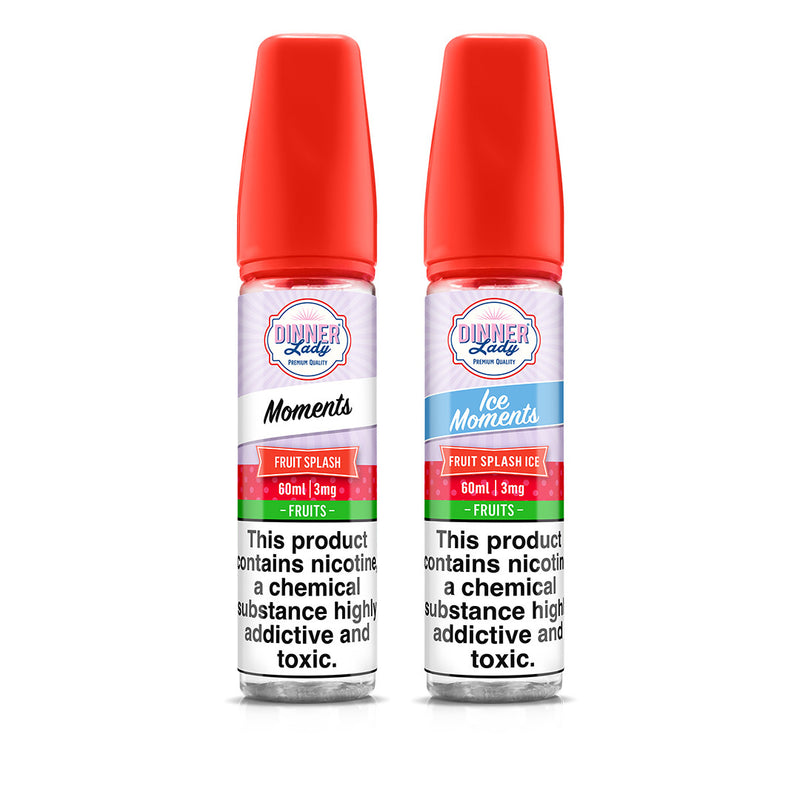 Fruit Splash
30ML SALTS - Original & Ice
Availability: Selected international territories.

The ideal e-liquids for heavy smokers or those who have been unable to quit smoking using existing solutions, Nicotine Salts deliver nicotine to the system more rapidly than other e-liquids and produce a satisfying nicotine hit with plenty of flavour.

Nicotine strengths: 20mg / 30mg / 50mg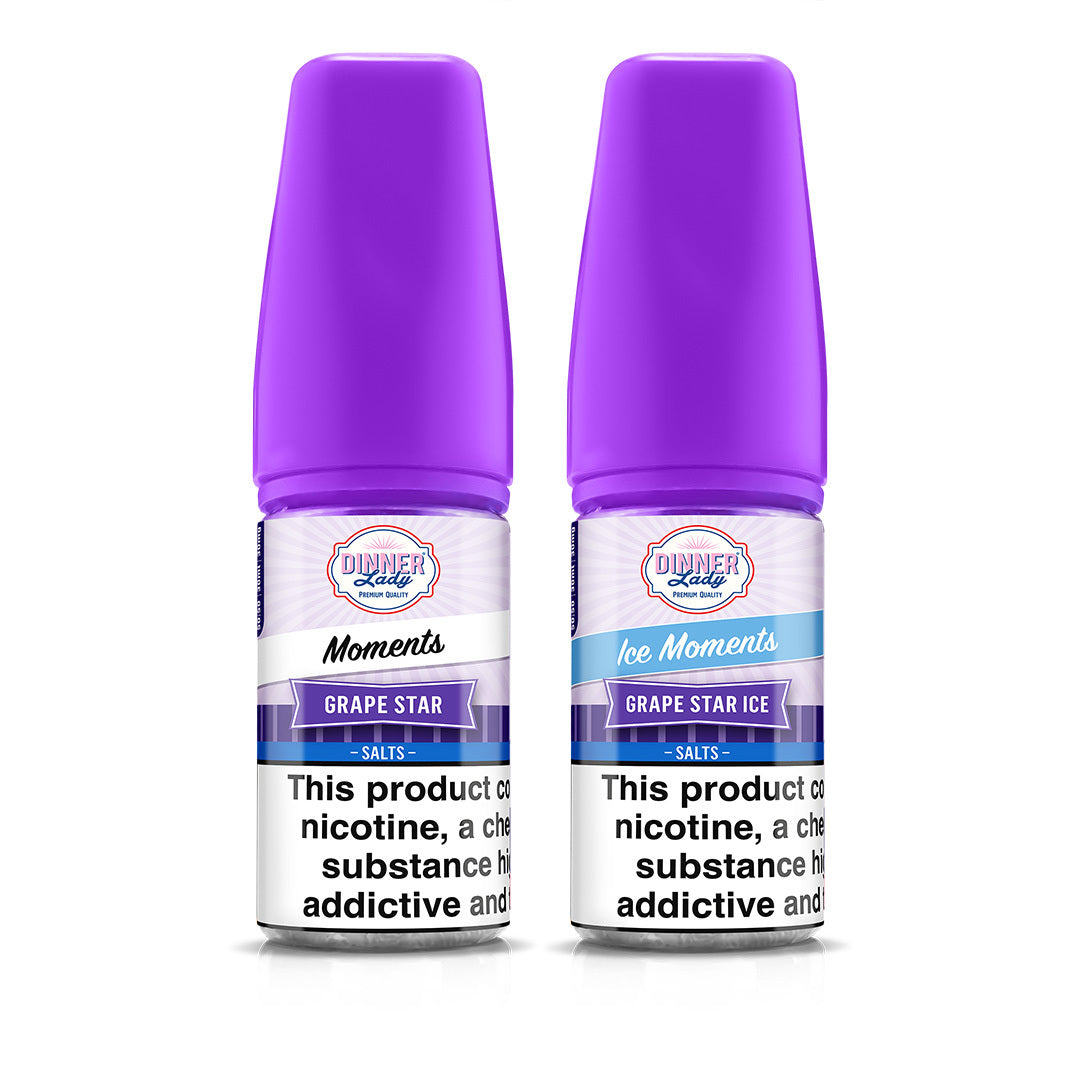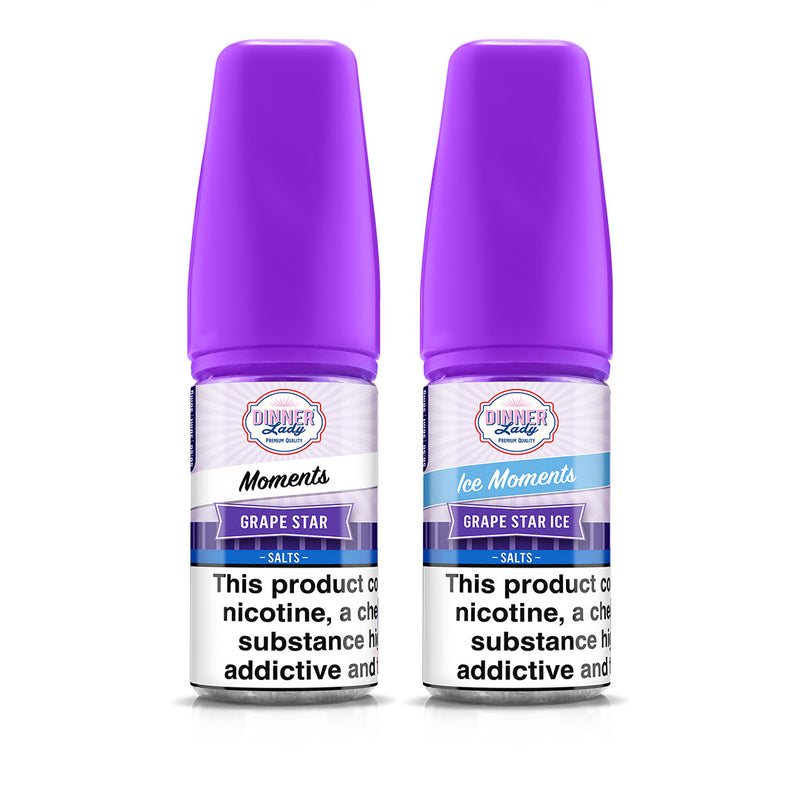 Grape Star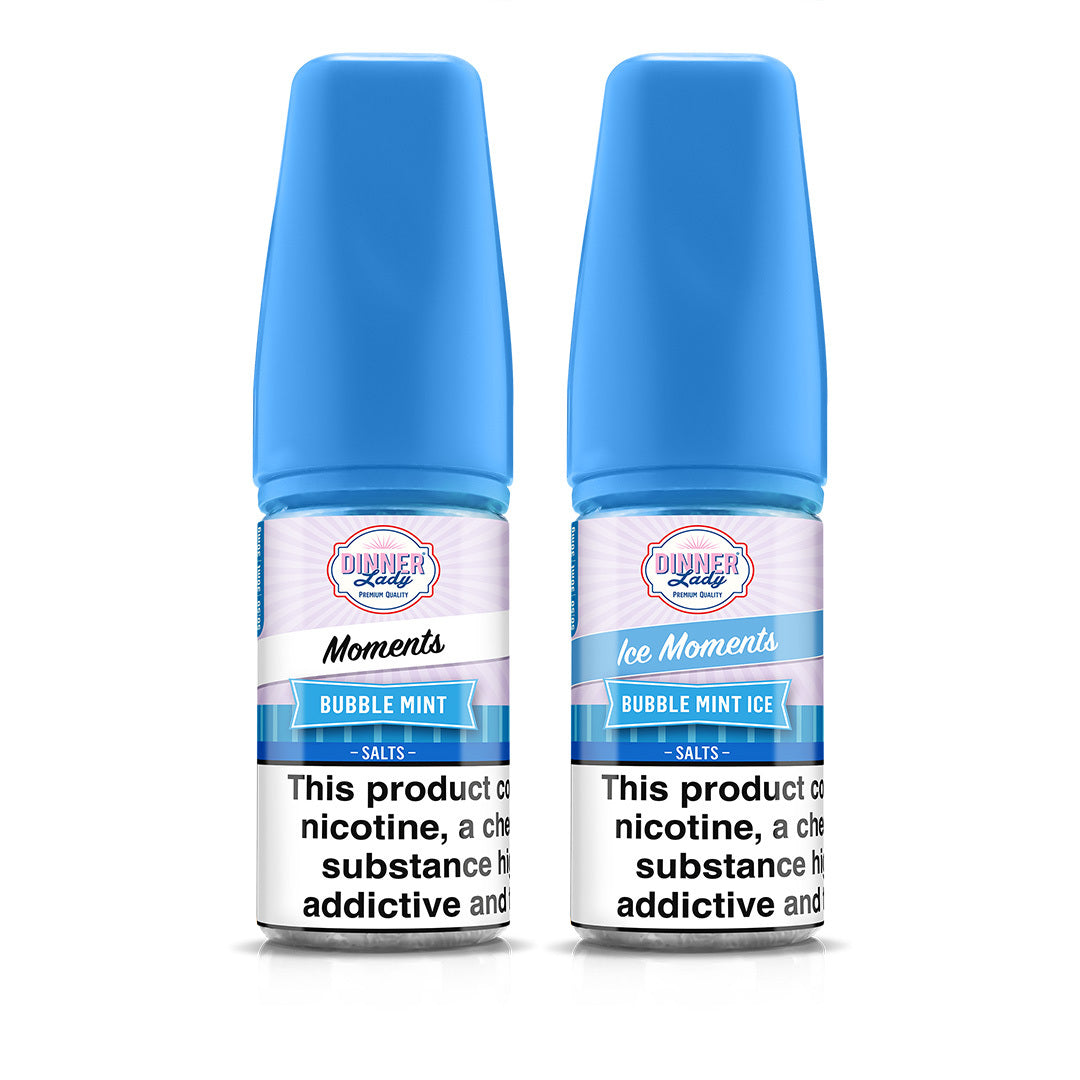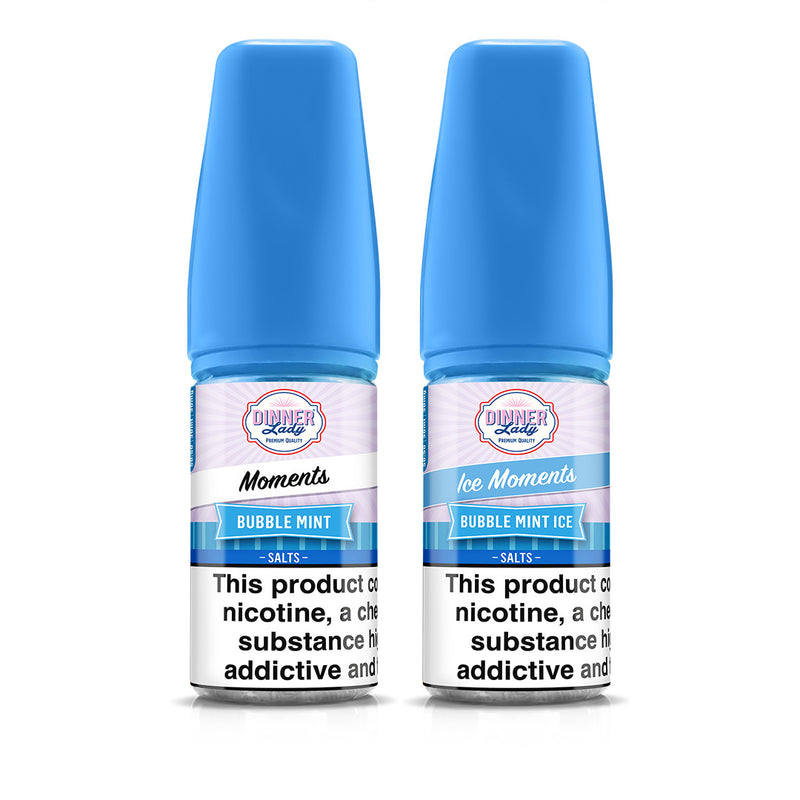 Bubble Mint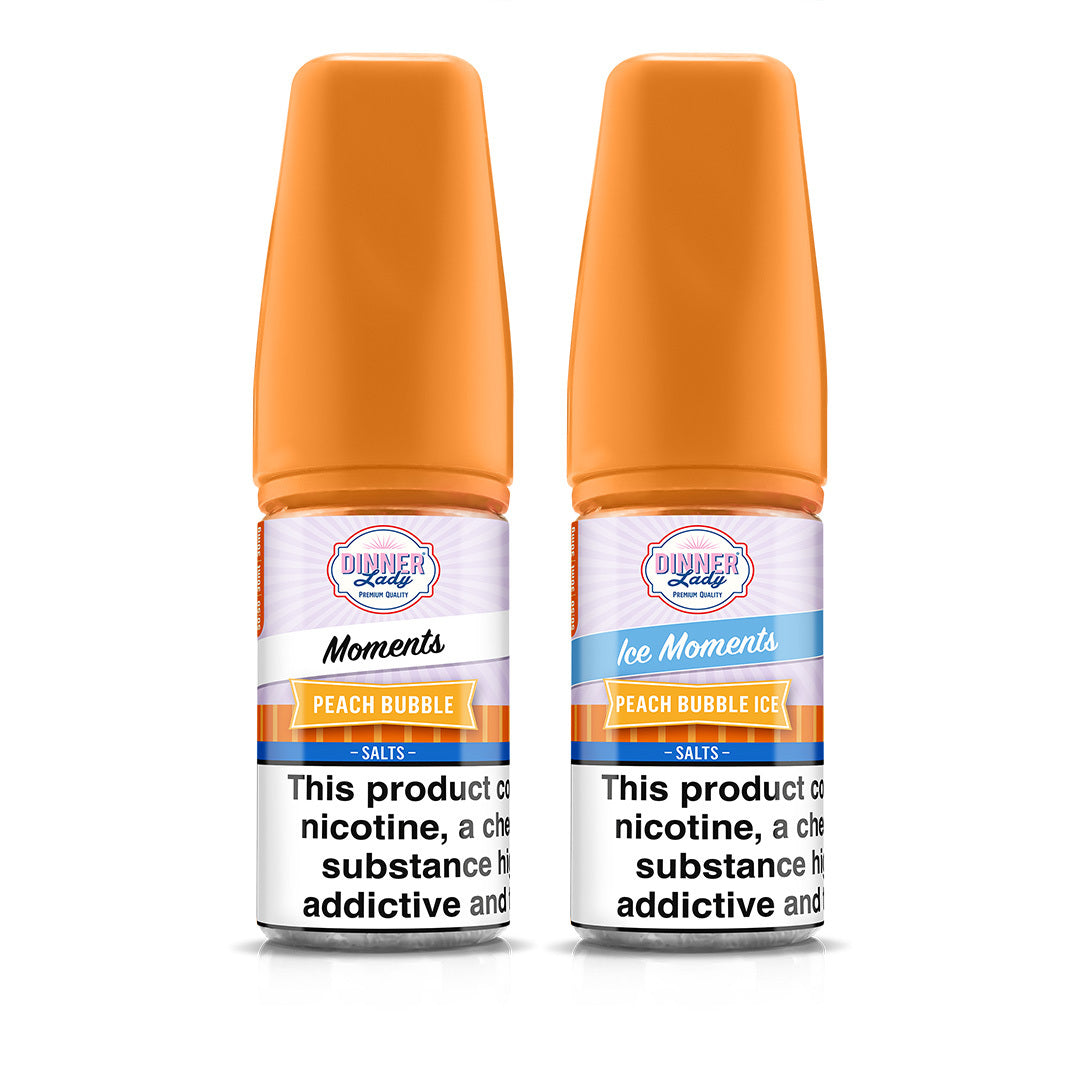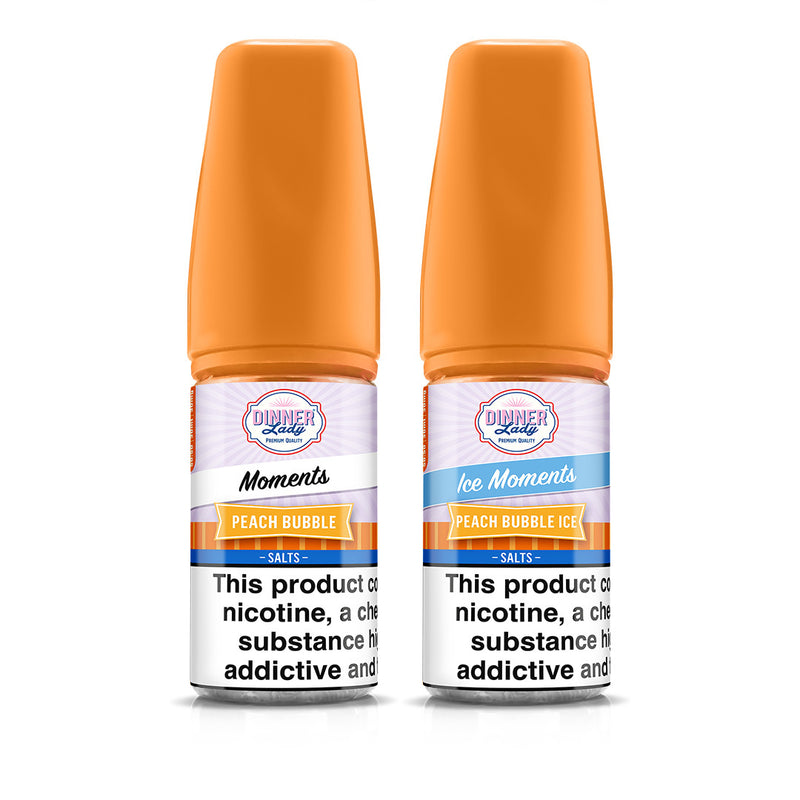 Peach Bubble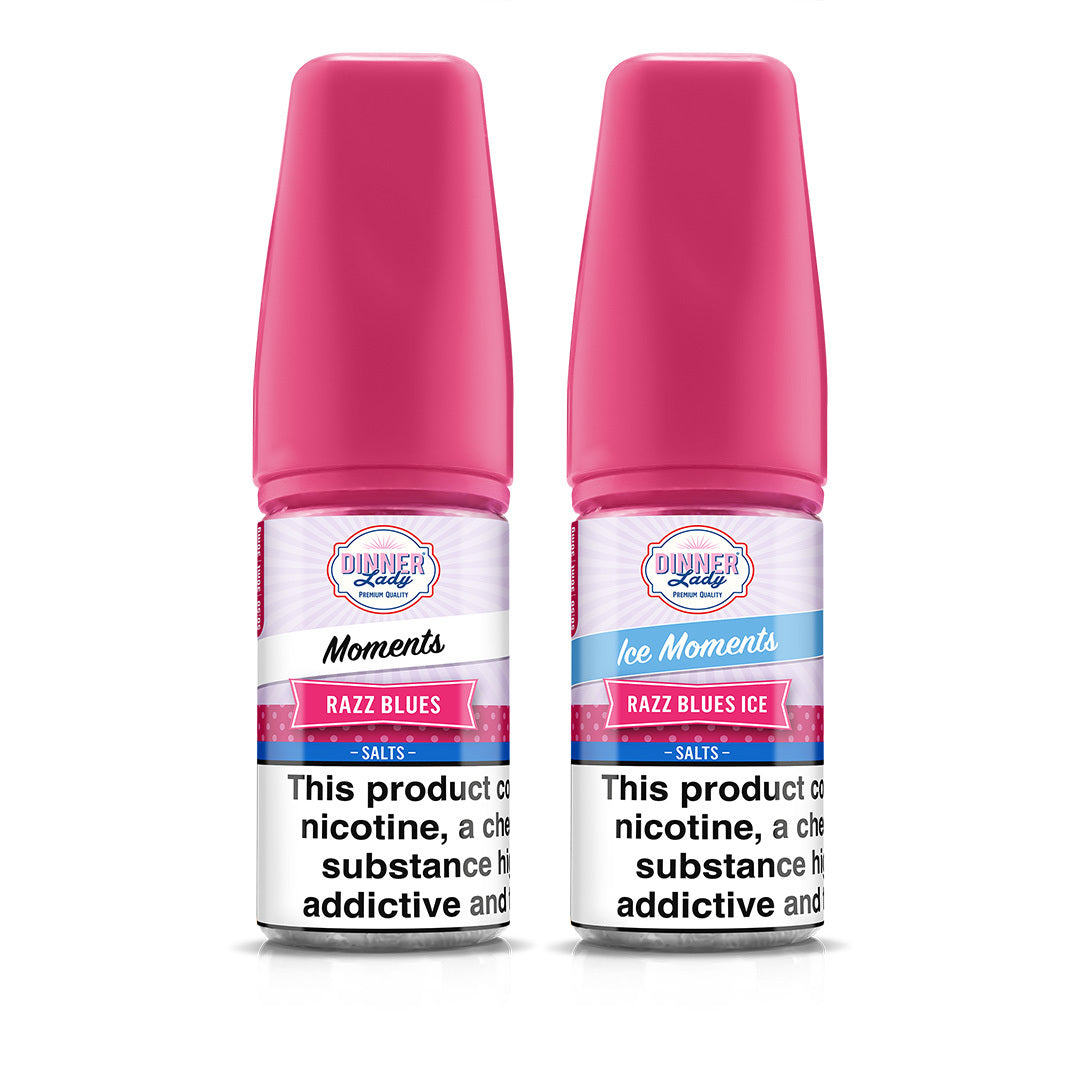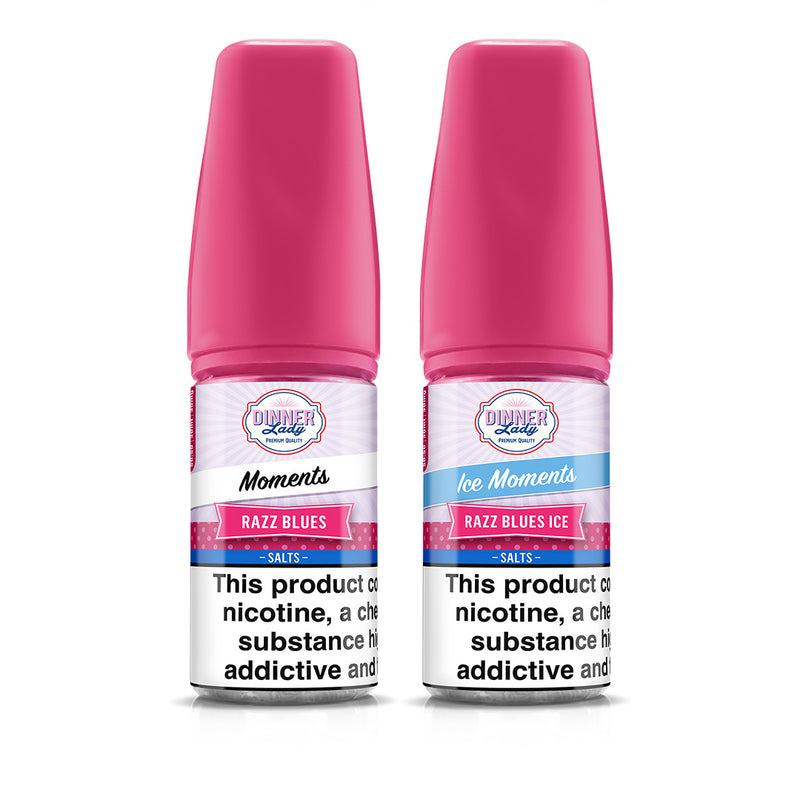 Razz Blues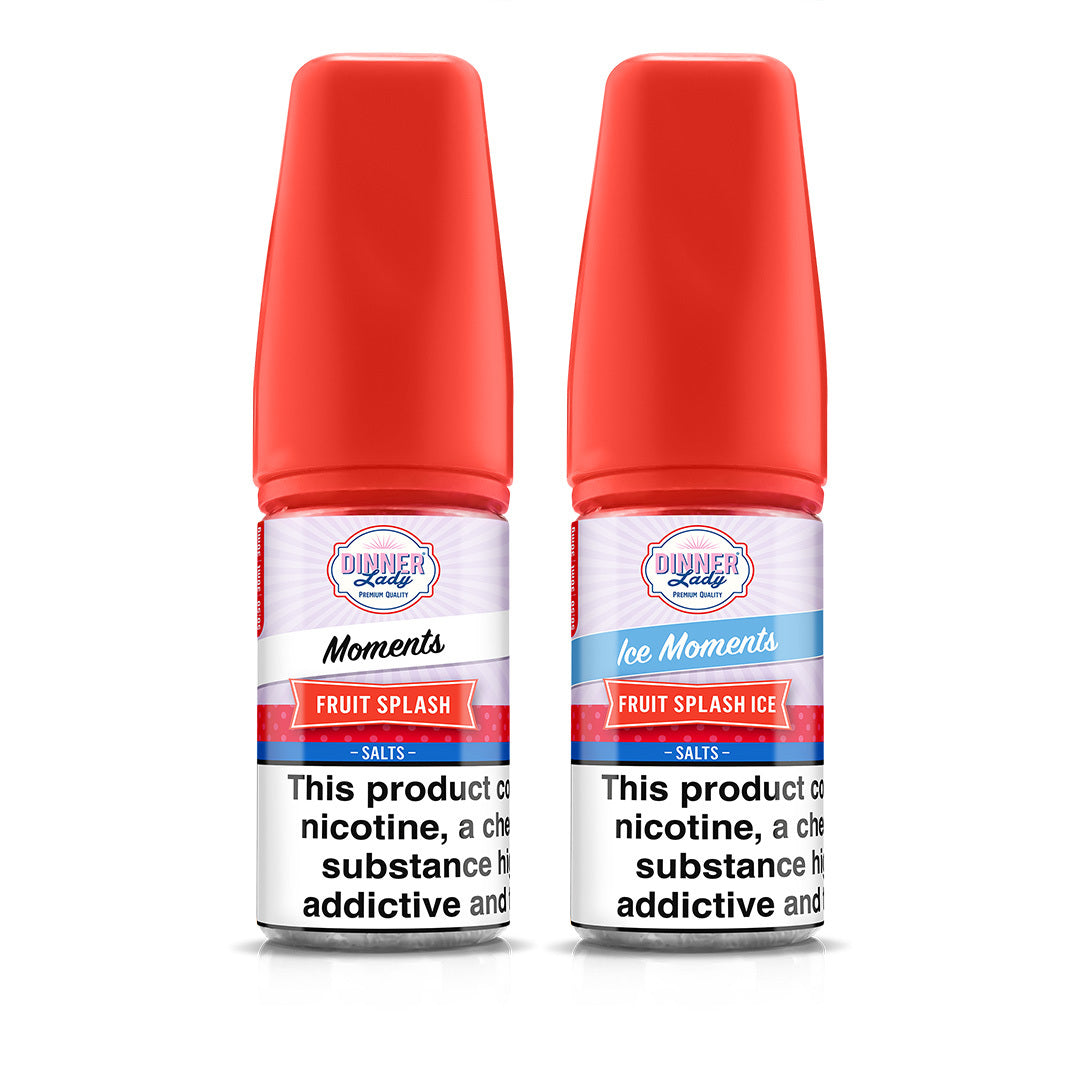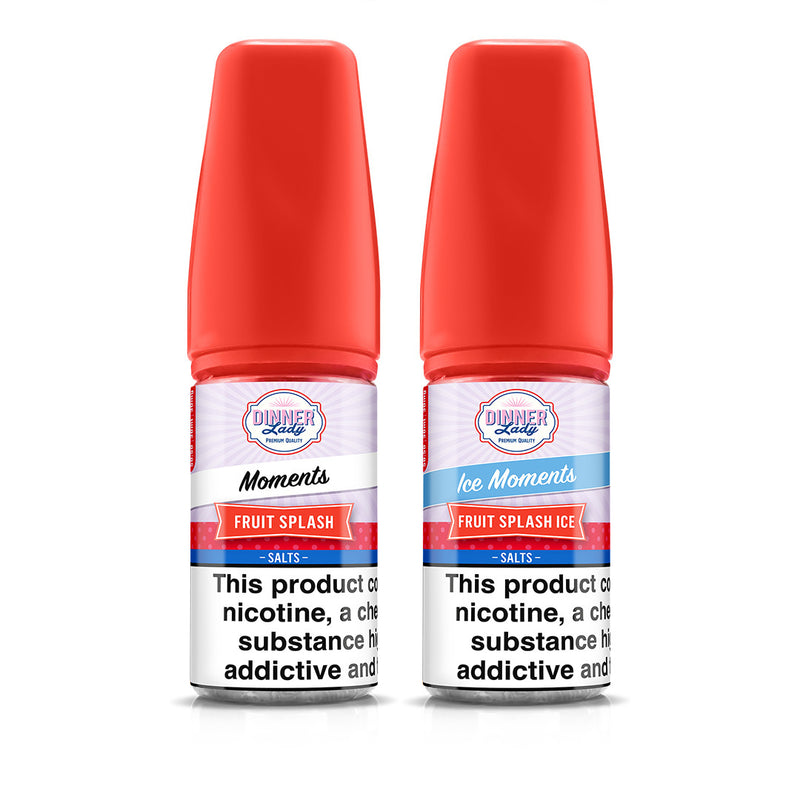 Fruit Splash