Vape Dinner Lady Signs Deal With ASDA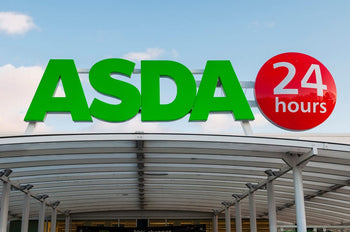 Vape Dinner Lady is pleased to announce that it has signed a deal with ASDA to sell its products through 500 stores nationwide. This is a significant win for the company which was established in June 2016 and has now grown from two employees to over fifty.  
Following a successful product trial with ASDA in Hereford, Vape Dinner Lady's nostalgia inspired flavoured e-liquids such as Lemon Tart and Apple Pie will now be available in ASDA.
Vape Dinner Lady founder, Mo Patel, said: "Vape Dinner Lady has always been known for shaping the industry. We see this move as a huge step forward for the vaping industry and community. When a company such as Asda embraces the e-liquid market, awareness of vaping in general will increase.
"There are 10 million smokers in the UK that we want to help switch to vaping. Being available at ASDA stores 24/7 is such a huge benefit to vapers and will increase demand for quality e-liquids across the board."
Speaking on behalf of ASDA, Leigh Vance, Asda Buying Manager – Kiosk, Front of Store, said: "We're really excited to significantly extend our e-liquid range at Asda. E-liquid is a fast-growing market and Asda wants to ensure that customers can purchase these products in a fast and friendly environment for good value."
Vape Dinner Lady remains committed to the highest quality ingredients and serving the needs of its customers. 
Press enquiries
For further information on the Vape Dinner Lady and Vape Dinner Lady products contact Adam Moss, Associate Director at Brazen PR on 0161 923 4994 or via adam@wearebrazenpr.com
About Vape Dinner Lady  
Vape Dinner Lady, is part of the GM Group of Companies  and an award-winning, Blackburn based market-leading, premium vape company, selling high-quality liquids and devices. We have global distribution in over 95 countries. 
In just three years, Vape Dinner Lady has won more than 20 prestigious international awards. The company has invested significantly in state-of-the-art manufacturing and operations to control quality and ensure a superior consumer vaping experience. 
For more information, visit:
linkedin.com/company/vape-dinner-lady